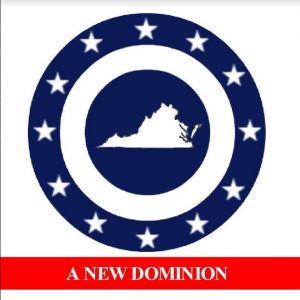 by Edwin Santana
Too often in life, we only operate within the perceived limits placed upon us by others. When I decided to run for Congress, I was told that I was too young, or that we'd never raise enough money. I was told I was too new to the area, or that the district wasn't ready for a progressive. While the results of the campaign were not what we had hoped for, the fact that 9,020 voters came out and pulled the lever for a 28 year old who stood at the head of a progressive movement made me realize that we were on to something. That we were looking at "a New Dominion."
King Charles II called Virginia his "loyal old dominion" after being restored to power in 1660. I look at Virginia now as the New Dominion, because in our darkest hours after the election of Donald Trump, Virginia has blazed the path of progressive change that we now see spreading across the country.
In 2017, we elected the first openly transgender woman to a state legislature, along with 14 other Democratic newcomers. That same year, we rejected Donald Trump's divisive agenda, leading to sweeping victories in statewide elections. In 2018, women have won every primary in the Commonwealth and are poised to represent a majority of our Congressional delegation. Politics as usual is out the window, and we have an opportunity now to shape the process, and our politicians, in a better image.
This is what the New Dominion is all about. In our podcast, "A New Dominion," beginning on July 4 we will discuss news and current events, viewed through the prism of how we can improve our commonwealth and our political process. Every episode will analyze what's going on in our nation — and also discuss how to address these issues through progressive action. The New Dominion is a perfect testing ground, because we have elections here every single year. Every podcast episode, we will speak with the politicians, candidates, and activists who are on the ground turning progressive thought into action. We'll even have some fun each week as we play a game like "Who said it: Trump or Kanye?"
Just like during the campaign, I will not be doing this alone. Co-hosting the podcast with me will be my right hand man, Ayodele Okeowo. The fact that Ayodele managed to get 9,020 people to come out and vote for me, of all people, is a testament to his ability. For a newcomer like me, he's got amazing political instinct. As an added bonus, I've also heard that some folks down in the Middle Peninsula call him "Butter Voice."
This podcast idea spawned from the fact that while we may not have won our election, this movement is far from over. When I was at my lowest moment, a supporter told me that on Election Day she signed up ten new volunteers at one polling place. The U.S. Marine Corps taught me to never feel sorry for myself. Now, I'm ready to take the lessons I learned from 18 months of campaigning and turn that into something good. This new podcast is our first step on that new journey. I hope that you'll come along too.
"A New Dominion" will be a weekly news and politics podcast, where we have progressive conversations here in the Commonwealth. New episodes will be released Wednesday mornings. For more information or to submit questions please email ANewDominion@gmail.com. Thanks.