Who is far-right, extremist State Sen. Dick Black (R; pictured with just-as-extreme-bigoted-and-crazy Eugene Delgaudio)? For a short sampling of Dick Black's lunacy, see: Video: Far-Right Virginia Republican Rants About Long-Acting Contraceptives "Rendering" Women Infertile, Targeting "the Wrong KIND of Children", Video: Virginia State Sen. Dick Black, Friend of Bashar Assad's, Goes on Long, Rambling Tirade About "False Flags," Nuclear Armageddon, etc., What Is It With Loudoun Republicans?!? Dick Black on Spousal Rape, "Nighties," etc., The Truth About Dick Black (e.g., called birth control pills "baby pesticides," passed out "pink plastic fetus dolls to state lawmakers in 2003 in a creepy campaign to win votes for various anti-abortion measures," called "An Embarrassment to us all" by John Feegel, a former Chief of Staff to the Republican Leader in the Virginia House of Delegates); Republican Loudoun-sanity Continues: Dick Black Rails Against Gays in the Military ("there was a young fellow who went to the showers at night, there were two homosexuals lurking — they were also basic trainees – and they strangled him with a towel and forced him to submit to, you know, things that we won't talk about"); Sen. Dick Black (R-Homophobia): Polygamy "just more natural" than homosexuality; VA Sen. Dick Black (R) Praises "Extraordinary Gallantry" of Syrian Armed Forces, GOP Candidate Who Made Marital Rape Remarks Drops Out of Congressional Race, etc, etc.
Had enough? I sure have. And hopefully in 2019, voters in SD-13 (Loudoun, Prince William) – which just went 55%-44% for Ralph Northam in November 2017 – will have had enough of this embarrassment as well.
So who might Democrats have to run against Black and defeat him in November 2019? I'm not sure how many candidates we'll end up having, but I'm already hearing about a bunch, including one (Lucero Wiley) who just announced yesterday.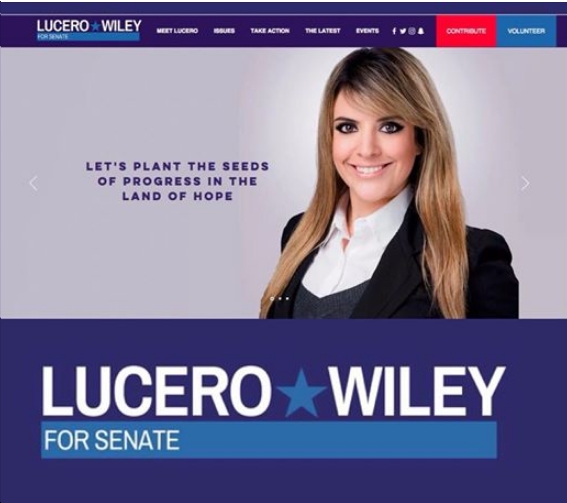 First, here's an abridged version of the announcement by Lucero Wiley.
Today I would like to announce that, tired of living in a world full of discrimination and injustice, I can no longer sit down and do nothing. I cannot watch children being held in cages, I cannot turn a blind eye on discrimination and abuse, and I will not stay quiet while I see my people, OUR people, be object of denigration in this country… So I have chosen to stand up. To no longer resist, to no longer condone. Enough is enough. It is time for us to take our power back and to fight for what is right. To speak up and let our voices be heard.
Today I answer the call to run for office: I am running in the primary to challenge Senator Dick Black in the 2019 general election for one of the top targeted seats in the Virginia Senate. Because today is the day I say ENOUGH…For everyone who believes that families belong together. For every immigrant that got banned. For everyone who's got PRIDE and believes that #lovewins. For every DREAMer. For everyone that said #metoo. I am asking you to stand up…It will not be easy but I can promise you, it will be worth it. It is time to fight for what is right. It is time we take a stand and help the American Dream become the American reality…and plant the seeds of progress in the land of hope.
I checked Lucero Wiley's website, and she's certainly got an impressive bio:
"Masters in Banking and Finance specializing on Risk Management for Financial Institutions, a Master in Business Administration, a Bachelors Degree in Political Science and also studied Economics at Instituto Tecnologico Autonomo de Mexico"
"[A]warded the coveted Bank of America Merrill Lynch Global Diversity and Inclusion Award due to her work with the Hispanic community, LGBTQ, and small, women-owned, minority owned businesses."
"[S]pearheaded international business in Morgan Stanley for South Eastern Virginia, where she acquired an extensive experience in global wealth and investment management as well as in investment banking"
"[A]ppointed by Governor McAuliffe as a member of VLAB (Virginia Latino Advisory Board) where she served as Chair of Business for the State, helping with SBA, SWAM (Small, Women-Owned, Minority-Owned Businesses), commerce and trade. She also served as Vice President of DLOV (Democratic Latino Organization of Virginia), Board Member and Education Chair of HRHCC (Hampton Roads Hispanic Chamber of Commerce), and has represented the Hispanic Chamber of Commerce 5 years in a row at the USHCC Legislative Summit"
"[L]obbied in Capitol Hill for education and immigration reform, DACA, DAPA, and SB-1090, which would allow immigrant students to apply for in-state tuition; as well as forbusiness and infrastructure both at a state and a federal level."
Definitely a candidate to follow in coming months.
But again, as I said, a slew of Democrats are lining up to challenge – or consider challenging – Dick Black. Other candidates I've heard rumored and/or confirmed as running for this Senate district include:
Kyle Green: "Kyle finished his undergraduate degree between activations in the Marine Corps, then attended George Mason University's Schar School of Policy and Government. At the Schar School, he earned Master of International Commerce and Policy and Master of Public Administration degrees…Kyle has been active in the local community for over a decade. He has served as a community representative for the Oversight Committee on Distracted and Impaired Driving, high school debate coach, and Vice Chair of Governance for the Alexandria Chamber of Commerce. Kyle is ready to take the next step in his public service journey, representing his fellow citizens in the 13th Virginia Senate District. Kyle will tirelessly stand up against partisanship, divisiveness, and denigration; always putting Virginians before politics. That is the style of decisive leadership Kyle learned in the Marines, practices in business, and will bring to the Virginia Senate. Kyle lives in Ashburn with his wife, Carmen, and their rescue cat, Lovebug."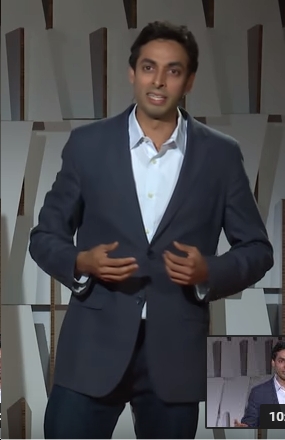 Suhas Subramanyam: "…currently works at Global Corridor Group, an investment and advisory firm focused on Smart Cities, infrastructure, energy, and technology projects and companies. Suhas is a former Policy Advisor and the Special Assistant for Technology Policy at the White House Office of Science and Technology Policy. In this role, he served as a key advisor to the U.S. Chief Technology Officer on policy issues related to Internet access, cybersecurity, AI and the Internet of Things. Prior to joining the Obama Administration, he worked on a range of technology issues at two major international law firms and for the U.S. Senate Judiciary Committee. He has also served as a legislative aide in the U.S. House of Representatives. Suhas holds a BA in Philosophy from Tulane University and JD from the Northwestern University School of Law."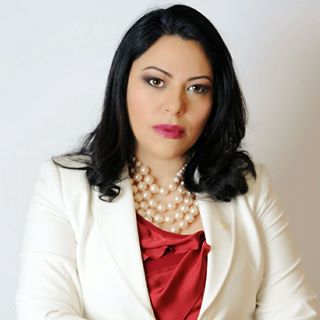 Jasmine Moawad-Barrientos: "Jasmine's passion is advocacy and her specialty civil and human rights as she understands that now, we are citizens of the world, and we, should have more comprehensive understanding of Civil Laws and Human Rights.Her practice and experience include working in the Supreme Court in Bolivia, learning international law interpretation, working in Brasil in a very "heartbreaking field" as she describes the Sexual Assault Center Program Advocacy in the fabelas, in which she met women, children,transgender and gay who were physically mentally and sexually abused. She recently received a recognition by the department of education and the Superintendent of Public Instruction for a year of Service in support of students across the Commonwealth of Virginia with Suicide and Bullying Prevention Programs."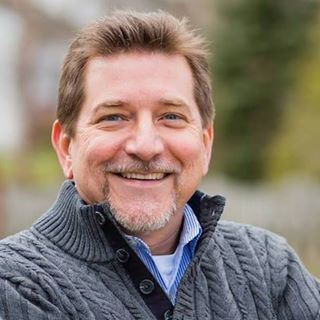 Del. David Reid (rumored): "Out of a deep desire to give something back to the country that has given me so much, in 1988 I joined the US Navy Reserve. I served our country as a Naval Intelligence Officer for 23 years until 2011, when I honorably retired as Commander…My experience in the Navy gave me the tools needed to become a business professional in strategic management, banking, global telecommunications, and the defense industry. In 2014, I founded my own small business, Rockbridge Consulting, which specializes in studies and analysis…My wife, Barbara, and I have been married for 25 years and have lived in Ashburn since 2000. My family and I have been involved in our community. I have been a recreational and travel soccer coach and a certified soccer referee. My wife and daughters have volunteered at the Loudoun Interfaith Relief food pantry. We attend the Arcola United Methodist Church.​"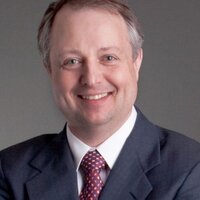 Del. John Bell (rumored): "Delegate John Bell is a retired member of the United States Air Force.  He served almost 26 years before retiring as a Major in 2007… At Officer Training School, John finished in the Top 10% of graduates and was named a Distinguished Graduate.  John was also a Distinguished Graduate of Squadron Officer's School and was named the U.S. Air Force's 2006 Outstanding Contributor to Financial Management and Comptrollership. John now leads a team of financial professionals in the private sector and assists government clients to identify inefficiencies and implement cost-saving solutions…In addition to his Bachelor's degree, John also has an MBA (finance emphasis) and a Masters in Organizational Development from George Washington University. John is married and lives in South Riding in Loudoun County with his wife Margaret (also retired Air Force). Margaret is a realtor and is an avid supporter of animal rescue. They have five children and have a proud tradition of military service with one child (John) having served six years in the Air Force and two in the Air National Guard (Danielle, Josh).  John was elected to the House of Delegates in 2015 to replace Delegate David Ramadan."
Bottom line: Extremist State Sen. Dick Black is in deep, deep trouble politically come November 2019, in a district that went for Ralph Northam by 11 points. Now, Democrats just need to nominate a strong candidate to send Black to a long-overdue retirement!