Advertisement

Very interesting, although I don't think it's "speculative" in any way/shape/form that easy access to guns in this country is the most glaringly obvious, "Occam's Razor" reason why we have so many shootings in the U.S. – including school shootings – compared to pretty much any other country in the world, even relative to population size. But good work by Del. Dawn Adams to do this research and put this report together. The bottom line is that the Virginia General Assembly, under Republican "leadership," has completely caved to the gun lobby and refused to take commonsense actions to stem the scourge of gun violence in our state. To remedy that problem, we need a General Assembly that is not longer controlled by Republicans. In 2019, we can and should make that happen.
Delegate Dawn M. Adams Releases
National School-Related Gun Violence Analysis
RICHMOND, VA – Delegate Dawn M. Adams has released a national school-related gun violence analysis taking a look at every school shooting from Columbine in 1999 to Parkland in February of 2018.

The research for this report began Monday, February 19th, following the mass shooting at Parkland, in order to try to better understand how these acts of violence are occurring, how often, where, and if there are solutions to be drawn from the data.

Delegate Adams explains, "The purpose of analyzing school-related gun violence is to see if there are any patterns that would suggest places to start when addressing gun-related violence in the school setting. There have been many calls to action to answer the various shooting incidents; however, as a legislator, I could find little analysis identifying any root causes beyond the speculative: access to guns, mental health issues, poverty, violent films and video games, social media, etc. It is my hope that armed with more facts, we can make substantive changes to make our children feel safe again."
The analysis defines school shooting incidents as any shooting (accidental, intentional, or conspiracy to use a gun with or without malicious intent) on campus or campus property (ex. school bus) and takes a look at a variety of data including how the gun was obtained, diagnosis of mental illness, medications, and motive of the incident.
Some highlights of the analysis include:
Virginia has suffered the most school shooting casualties out of all U.S. states;
The majority of these shootings occur in suburban locations;
There is a consistent and historic increase in shootings in the month of January when students return from winter break; and
An in-depth look at how the General Assembly has responded with legislation over the years to the major school shootings.
The full analysis along with an extensive bibliography is available online to review and download at: www.DelegateAdams.com/school-gun-violence.
In the analysis' conclusion, Delegate Adams noted, "We all, as citizens, need to come to an agreement about what gun laws acceptably protect second amendment rights. At the same time, we must protect our children and teachers while working to prevent gun violence."
About Delegate Dawn M. Adams
Dr. Dawn M. Adams is a nurse practitioner representing Virginia's House District 68, which includes parts of Chesterfield, Henrico, and the city of Richmond. Outside of the General Assembly session, Dr. Adams serves as Director for the Office of the Integrated Health, and is adjunct faculty at Old Dominion University in the School of Nursing, teaching Health Policy to doctoral students. Learn more about Dawn by visiting: www.DelegateAdams.com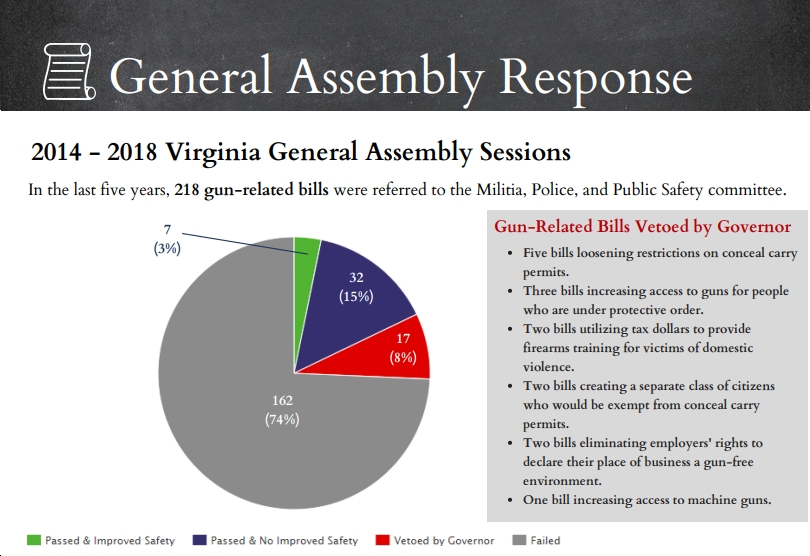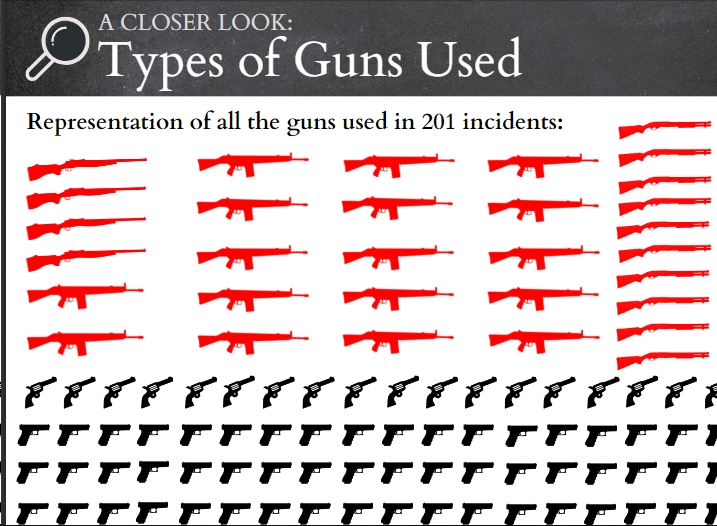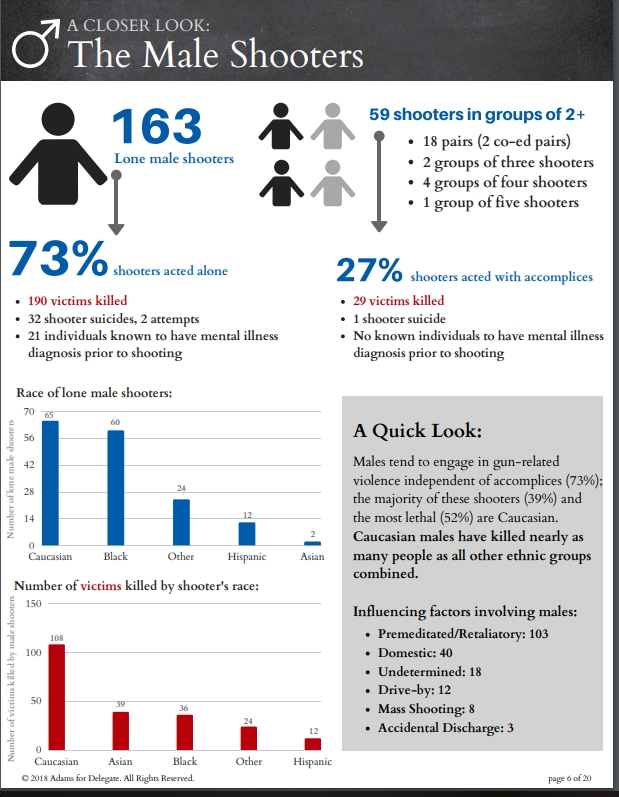 There's no paywall on Blue Virginia, and we definitely want to keep it that way! If you want to help support our work, you can donate here - thanks!
Also, you can
sign up for our weekly email list here
.