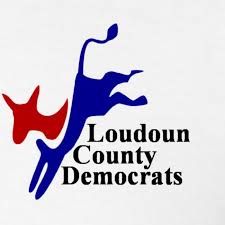 by Alfonso Nevarez, Loudoun County Democratic Committee Chair
On Thursday, Feb. 7, the Loudoun County Democratic Committee voted to condemn anti-Semitic comments made by the nominee for the 86th District of the House of Delegates, Ibraheem Samirah. Specifically, Samirah created a Facebook post that stated, "Most Israeli teenagers not only want to cover up the murders in their name, but they have young urges that need to be released somehow! Tinder's perfect for that," and linked to a video that promoted anti-Semitic propaganda. Just as we called out Republican John Whitbeck's anti-Semitic comments in 2013, we will not hesitate to call out Ibraheem Samirah for his insensitive post. We appreciate that he's since apologized, and we hope he will work hard to demonstrate that he is capable of representing our values.
The LCDC also calls for the resignation of Senate Majority Leader Tommy Norment, from both the State Senate and from his position with William & Mary University. In addition to revelations of racist content included in Virginia Military Institute's yearbook while he was managing editor, Norment has been accused of promoting white supremacy and transphobia by several of his students at William & Mary, as recently as 2016. As an example, one student stated that Norment "spent 20 minutes fondly remembering how a fraternity on campus dressed as confederates and chained a student in blackface to a tree for the Homecoming Parade." Norment refuses to comment on any of these matters. Norment is not fit to serve the state of Virginia, in either his capacity as a Senator or as a professor.
Loudoun Democrats have been resolute in our commitment to stand by our values, even when it involves members of our own party. These past two weeks have been emotionally draining, and there have been many perspectives shared, and strong opinions expressed. Though it wasn't easy, we worked our way through these matters with civility and compassion. I'm proud of how the members of our committee have responded to these challenging times.
Meanwhile, Loudoun Republicans have stood silent, just as they have done for several years as Donald Trump represents their party. Listing just a few examples, Loudoun Republicans have silently accepted the following actions and statements from their standard-bearer:
Donald Trump has been accused of sexual assault and misconduct by 21 women.
The FBI released files demonstrating broad patterns of housing discrimination against African American applicants seeking to rent Trump properties.
The Trump administration issued a "Muslim Ban" intended to discriminate based on religion.
The Trump administration implemented a horrifying policy of separating children from their families, many of whom have yet to be reunited.
Donald Trump defended the Neo-Nazi march in Charlottesville, and specifically the murder of Heather Heyer by a white supremacist, stating repeatedly that "both sides" were to blame.
During a discussion on refugees from Haiti, El Salvador, and various African countries, Donald Trump said "Why are we having all these people from s—hole countries come here?"
Over and over again, Republicans in Virginia and in Loudoun put party over values, silently condoning the actions of a Republican President who works tirelessly to tear Americans apart.
The same goes for their silent approval of hateful comments and policies made by Republicans Corey Stewart, Dick Black, Bob Marshall, Dave LaRock, and Eugene Delgaudio, which promoted hate and discrimination against immigrant, Muslim, and LGBTQ Virginians. Jim Bonfils and the Loudoun County Republican Committee have been silent. The Republican members of the Board of Supervisors and the School Board have been silent, including Supervisors Higgins, Volpe, Buona, and Letourneau, who served with Eugene Delgaudio from 2011-2015 while he operated a hate group officially recognized by the Southern Poverty Law Center. Republican legislators have been silent, including Jill Vogel and Randy Minchew, who served in the General Assembly with LaRock, Marshall, Black, and Republican Senate Majority Leader Tommy Norment. Their silence allows extremist ideology to dominate Republican politics, and as elected officials each of them bear a great deal of responsibility for the pervasiveness of hate among their ranks.
As much as any other reason, Loudoun is voting Democratic because Loudouners want leaders who stand for our shared values of equality, justice, and accountability. Although there are individual Democrats failing to live up to those values, it should be quite apparent that our committee's collective commitment to those values remains steadfast. We deserve better leaders, and we will continue working to elect Democrats who represent those values in their life and hold those values in their heart.