No doubt, the headline races in Virginia this year will be ones that impact control of the Virginia State Senate and House of Delegates. But while those races are, indeed, crucial, there are also some very important local races. Case in point: the election for Loudoun County Board of Supervisors Chair, between incumbent Phyllis Randall (D) and former Virginia Republican Party Chair John Whitbeck (R).
First of all, see below for the *real* John Whitbeck…the hard-core, hard-line, hard-right, Trump-supporting, anti-Semitic-"joke"-cracking Republican, former Chair of the Virginia GOP. Of course, Whitbeck for years has been a hard-core, hyper-partisan Republican, defending and sycophantically/obediently praising and defending the likes of Donald Trump, Mike Pence, Corey Stewart, Barbara Comstock, Ed Gillespie, etc, etc., while viciously and dishonestly attacking Democrats.
Now, though, Whitbeck's running for Board Chair in an increasingly "blue" county – one that went 63%-35% for Tim Kaine (D) over Corey Stewart (R) in 2018; 60%-40% for Jennifer Wexton (D) over Barbara Comstock (R) in 2018; 59%-39% for Ralph Northam (D) over Ed Gillespie (R) in 2017; for 55%-38% for Hillary Clinton over Donald Trump in 2016; etc. The problem, of course, is these low-turnout, "off/odd-year" elections, in which Democratic "dropoff" has been significantly worse than Republican "dropoff" in previous cycles (e.g., in 2015, Democrat Phyllis Randall won the election, but with just 37.5% of the vote, essentially against two Republicans – Scott York, who ran as an Independent, and Republican nominee Charles King). So what is John Whitbeck doing in order to position himself to (possibly) defeat Chairman Randall this November, assuming a possibly much more Republican-leaning electorate?
First off, Whitbeck's raising a sh*t-ton of money – $244k in the first quarter of 2019, compared to just $87k for Phyllis Randall in the same quarter. Second, he's completely reinventing his political persona, from the hard-core, hard-right, smash-mouth Republican he always was in the past, to a (supposedly) reasonable, sane, smiling, consensus-building, bipartisan, focused-on-local-issues-like-traffic-tolls-and-taxes, pro-environmental-protection, pro-public-education, etc. now. And why is he doing this?
Clearly, it's pure and ultra-cynical political calculation, given his (correct) read of where Loudoun County has been trending politically – in the Democratic direction, strongly. The question is whether Loudoun County voters will buy this supposed transformation in November. Check out the images below, and you'll clearly see who Whitbeck *really* is versus who he's now *pretending* to be. Don't let him fool you!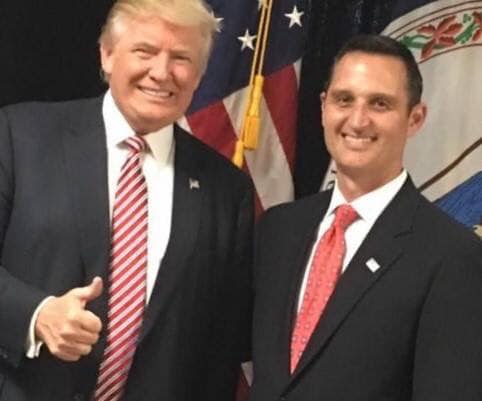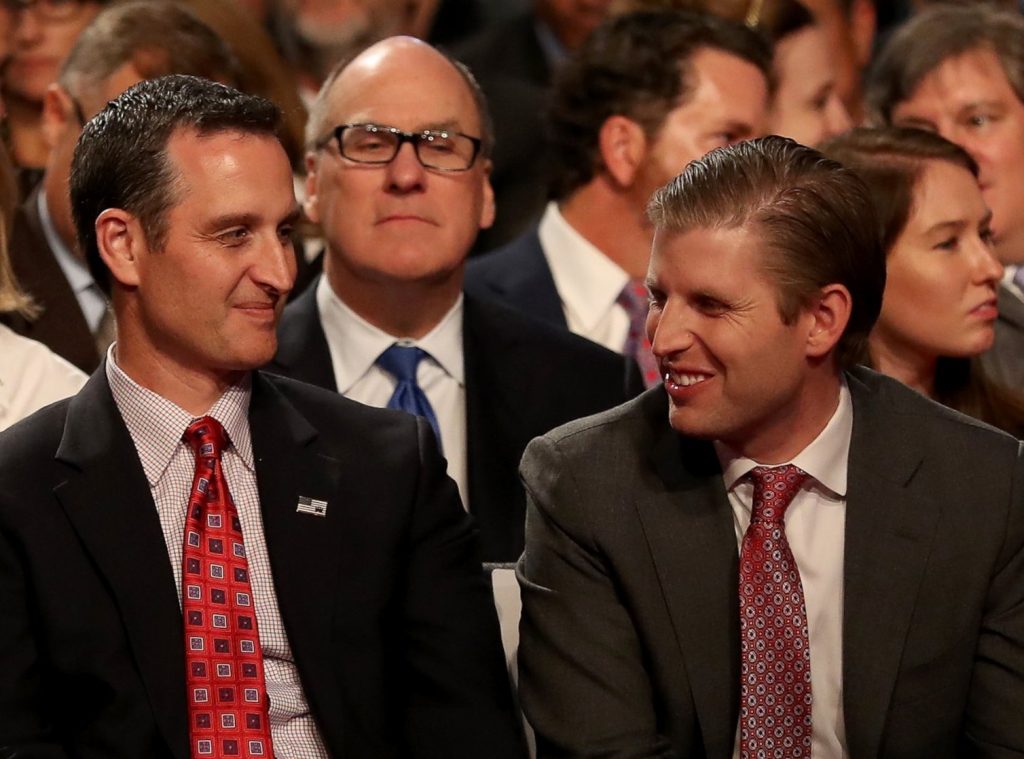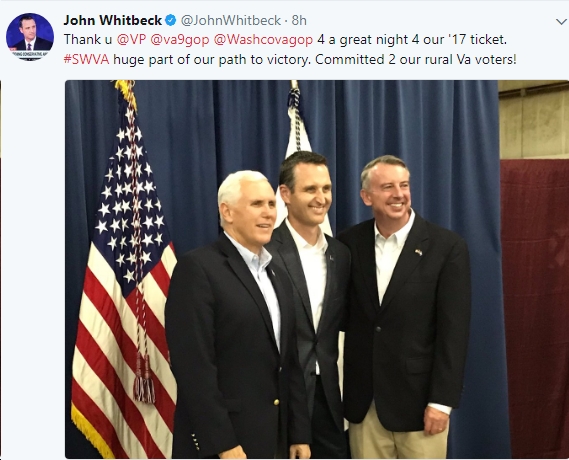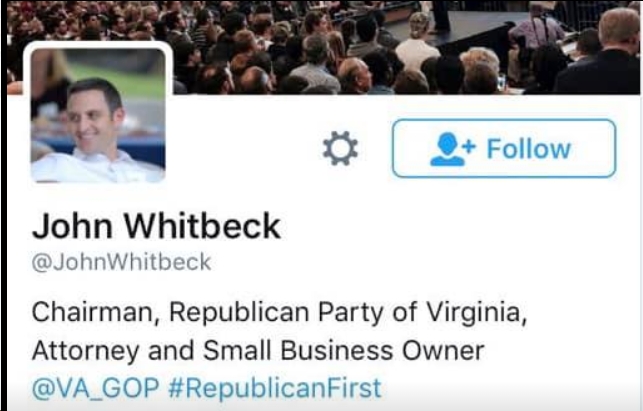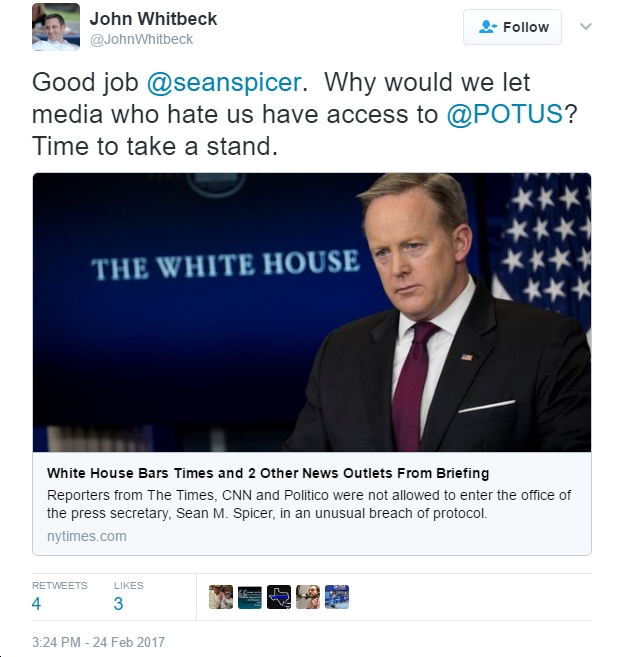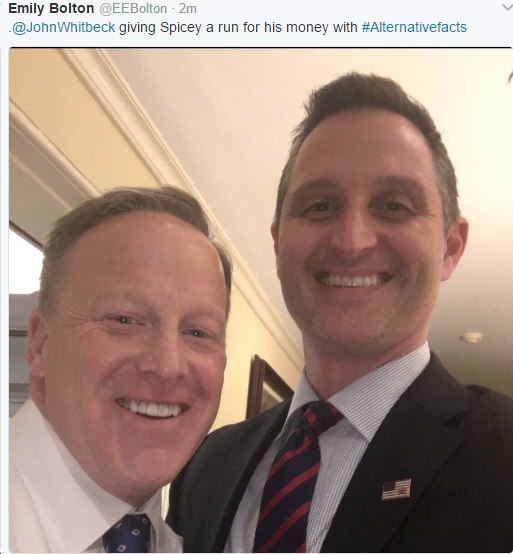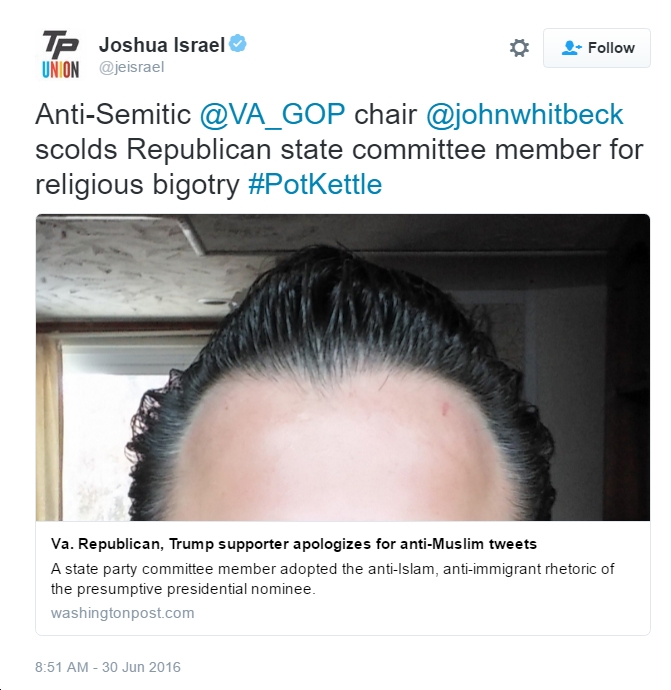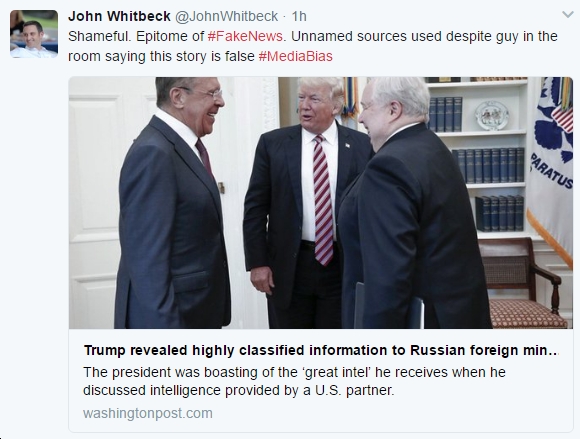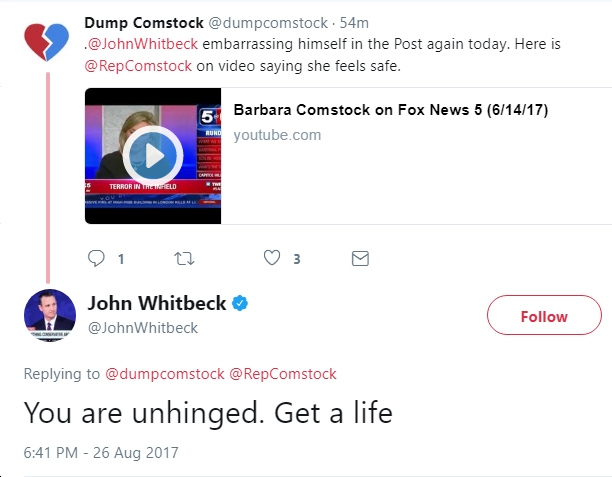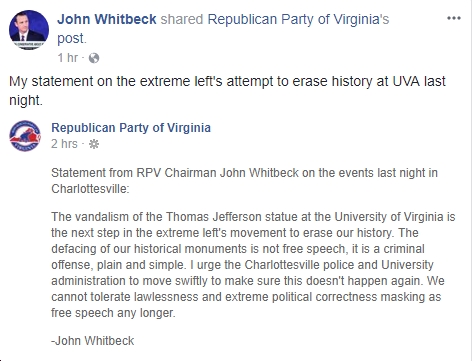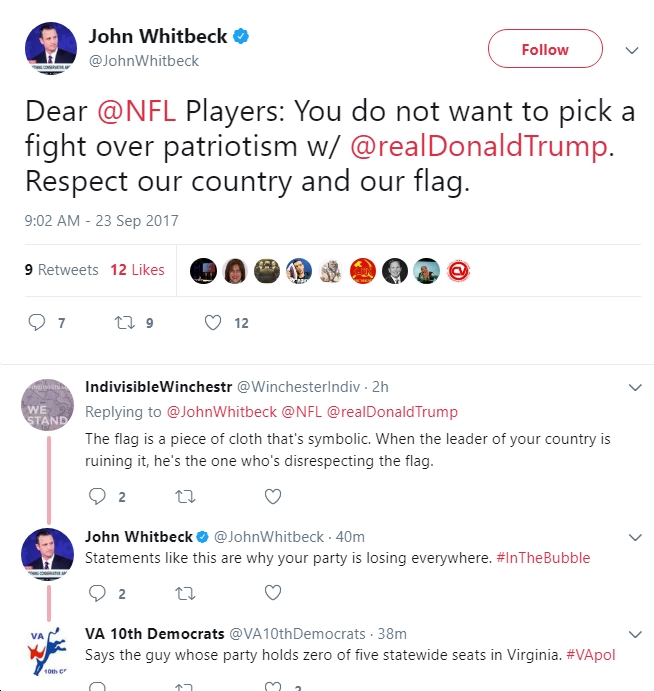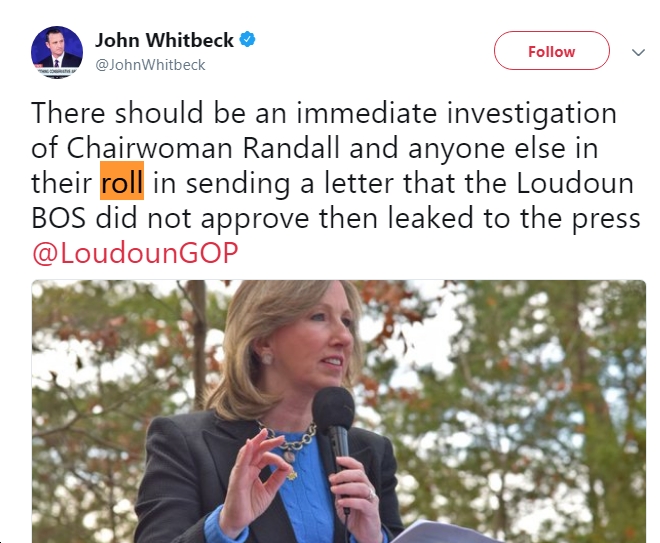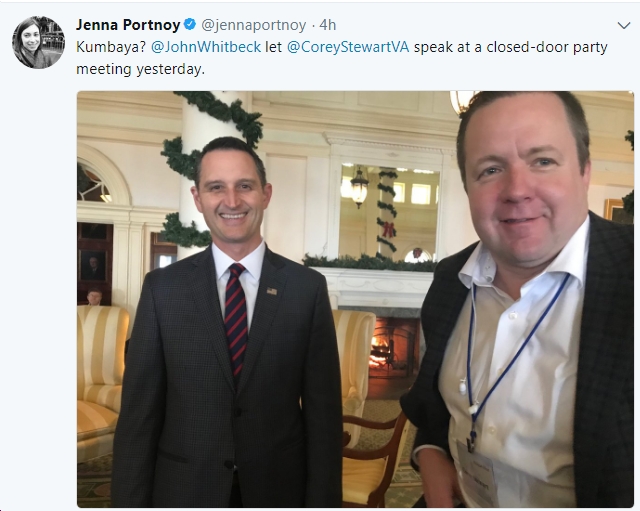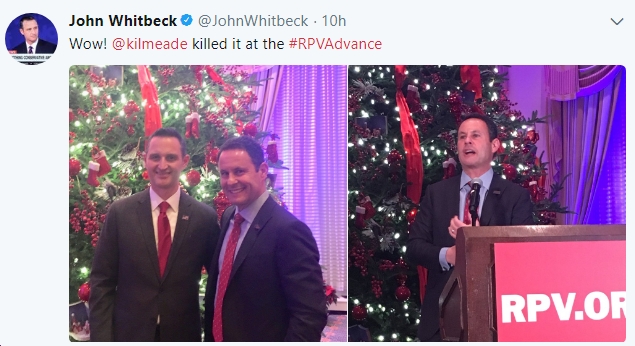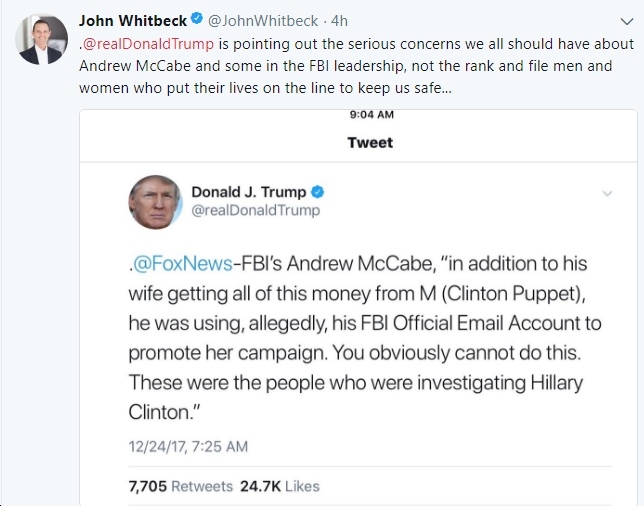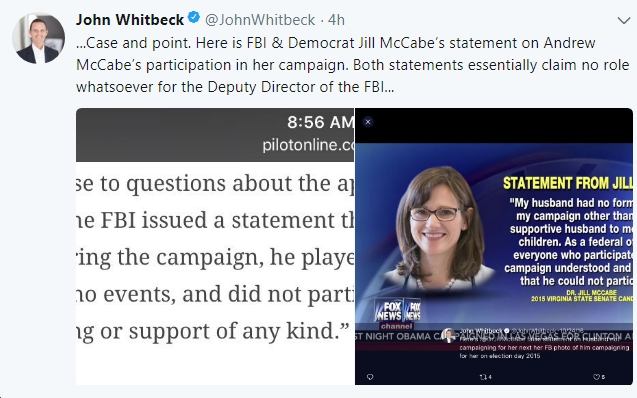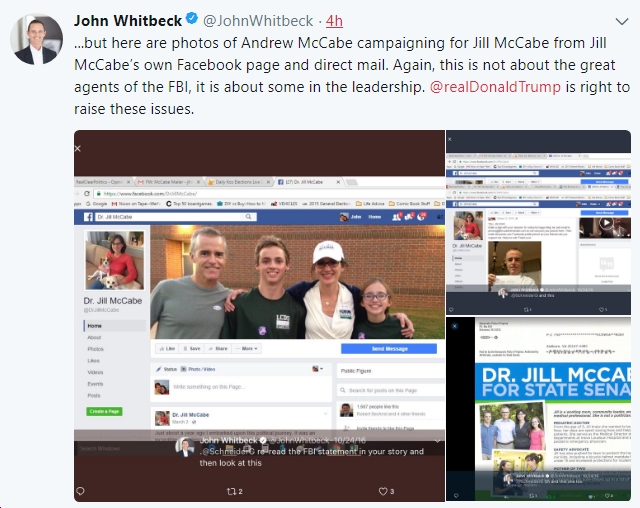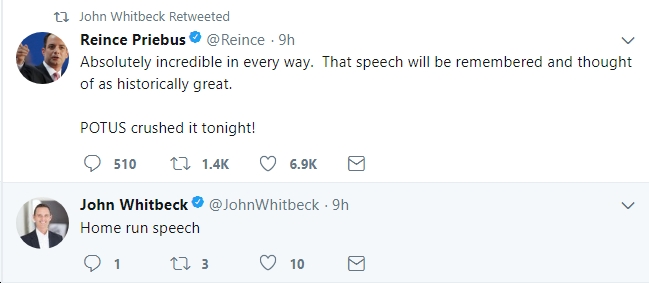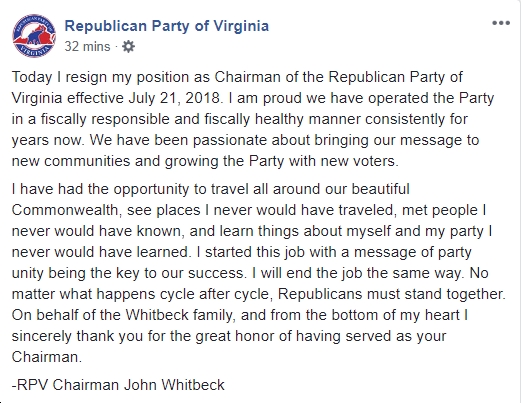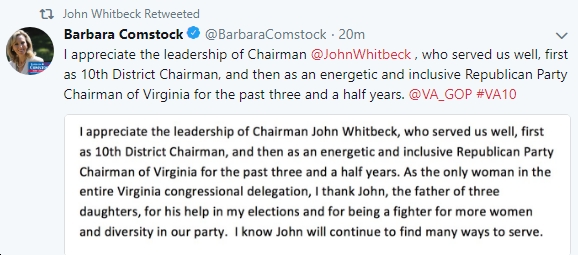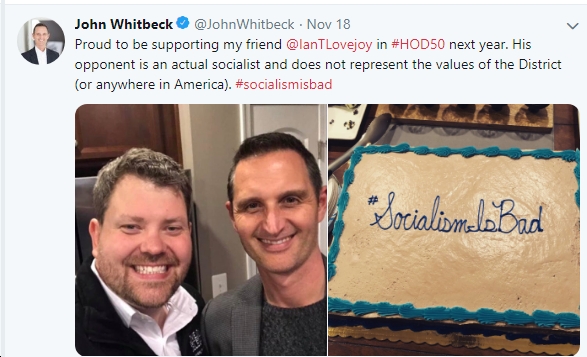 Now, after all that vitriol and far-right lunacy (feel like you need to take a long, hot shower?), here's what Whitbeck is attempting to reinvent himself as for the 2019 Loudoun County Board Chair race against incumbent Phyllis Randall (D). Can we say "totally dishonest and slimy?" Yep, that's John Whitbeck for ya. Go Phyllis Randall!