The following tweets are from Qasim Rashid, a human rights activist, attorney, and author who is running for the Democratic nomination for Virginia State Senate in SD28 (54% Ed Gillespie district; parts of Stafford County, Prince William County, King George County, Spotsylvania County, Westmoreland County; Republican incumbent State Sen. Richard Stuart).
So basically, according to Rashid, he's been getting death threats "every few days," which he says is "the norm…for me & many immigrants, POC, Muslims, women, Black Americans, & basically any marginalized demographic in America." According to Rashid, these threats have only "gotten worse" since he "filed to run for office," but concludes: "Look, I can't do much if someone wants to kill me," but "I'm running for things worth dying for," like health care for everyone, ratifying the ERA, reforming criminal justice, etc.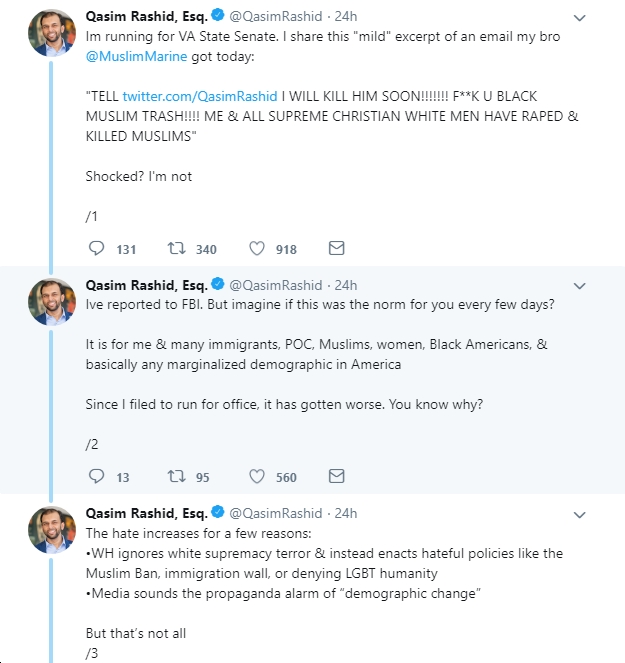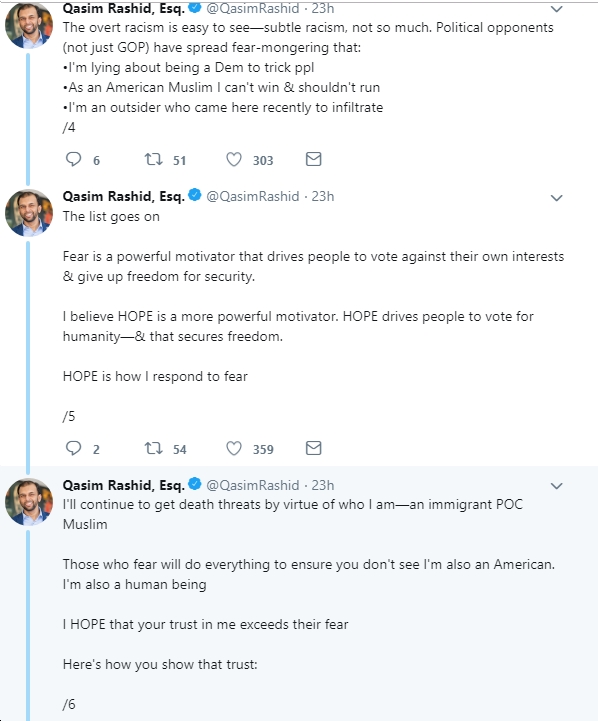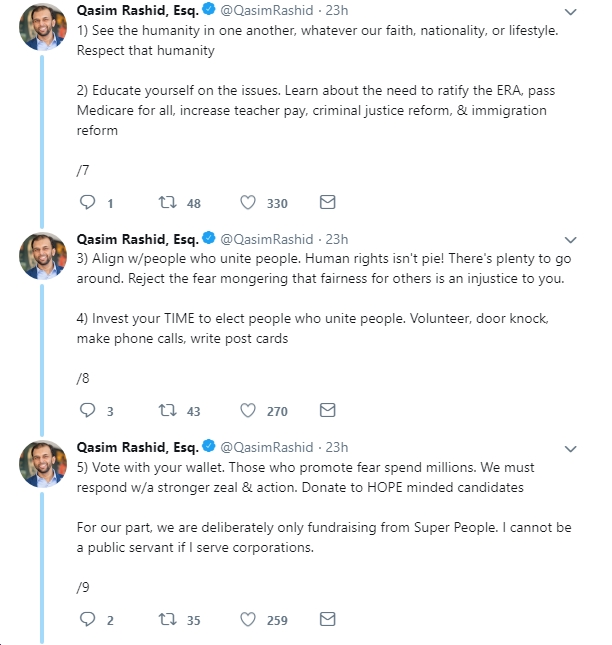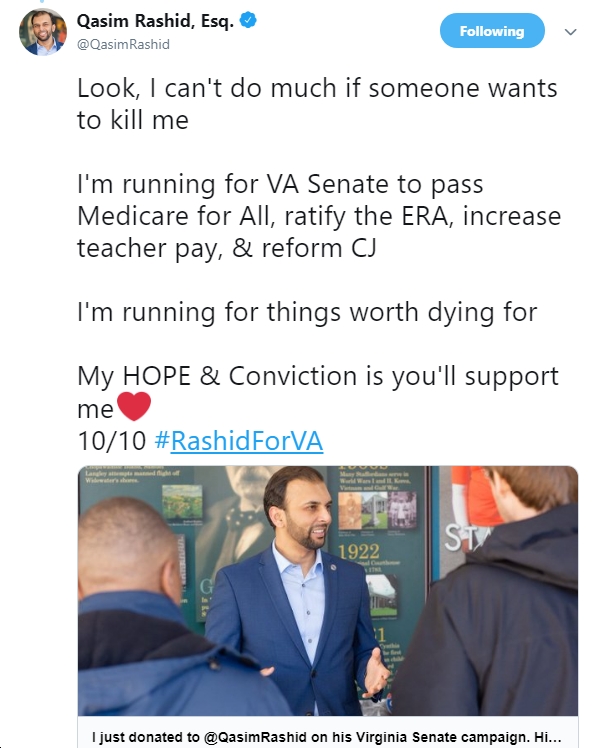 P.S. Rashid's Democratic primary opponent, Laura Sellers, responded with her own horror stories…while also criticizing Rashid, tweeting that "#identitypolitics only works when you lack knowledge on the issues." Sounds like a helluva fun primary, eh? Yeah…no.