Advertisement

See below for photos, video (by Susan Ahern Marusco), and highlights from last night's event in Richmond with Sen. Tim Kaine, State Sen. Jeremy McPike, Virginia Secretary of Education Atif Qarni and many others in support of SD10 Democratic nominee Ghazala Hashmi.  As I said back in April when I enthusiastically endorsed Hashmi,  she is a highly impressive person, strong progressive and passionate environmentalist who will make a far better representative in the Virginia State Senate than faux-moderate Republican Glen Sturtevant. Finally, note that SD10 is a strongly "blue" district, with Ralph Northam winning it by 15 points in 2017 and Tim Kaine by 24 (!) points in 2018, and also the most Democratic State Senate district still held by a Republican. Which means that this is a MUST-WIN seat this November, so let's make sure we all do everything we can to make that happen. Go Ghazala Hashmi!
I was so honored to be joined by Senator Tim Kaine this evening; he is a true public servant, and someone whom I have long admired. I thank all of the many other elected officials and candidates who also joined us this evening. Your presence and commitment demonstrate how powerfully we are driven to see true change in 2019.

Very special thanks go to our phenomenal hosts: Paul & Julie Weissend. Thank you for your amazing hospitality and for sharing your beautiful, historic home with us. Thank you also to all of tonight's Hosts: I regret that I did not get to thank each of you in person, but your support and efforts helped to make this remarkable evening possible.
Kaine said "we need people who have a heart for public service, we need people who understand that we are a nation of immigrants…and that's what Ghazala will bring to this seat."
Kaine emphasized the importance of Democrats taking back the General Assembly, including for things like protecting and expanding health care coverage, supporting public education, raising the minimum wage, ratifying the ERA, reinstating voting rights for ex-felons, etc.
Kaine blasted Republican legislators from western Virginia who have been "voting against their voters' interests again and again," and argued that Democrats from Northern, Central and Southeastern Virginia have repeatedly "voted to help people in western Virginia even though there were no votes for them…don't tell me that Democrats don't care about rural voters; Democrats care more about rural voters than rural voters' elected officials care about rural voters."
Kaine argued that Ghazala Hashmi's main opponent is "apathy," that "this is a blue district," the only question being whether Democrats show up to vote in this off-odd election year, with no statewide or federal race on the ballot. That's the real challenge, not so much her Republican opponent (Glen Sturtevant). Kaine also argued – correctly – that activists' efforts are proportionately more important in low-turnout elections like this one than in high-turnout elections like for president or governor.
Hashmi talked about what a huge fan of Kaine she's been for many years. Now, Hashmi said, she wants to be Kaine's State Senator.
Hashmi quoted from the great poets Walt Whitman ("I hear America singing") and Langston Hughes ("I too sing America"). Hashmi argued that "we are living through a rather ugly, ugly period," that "we were reminded this week that there are some people who do not want to hear other people singing in America, or other people daring to claim this country as their own."
Hashmi added: "When we have a president who tells four American congresswomen to go back to where you came from, denying their voice, denying their power, denying the fact that they have been duly elected…that's a denial of all of us and of our democracy!"
Hashmi talked about how, in February 2017, she had a "massive panic attack" and couldn't get our of her car in a parking lot because "I had heard on NPR that morning that Donald Trump was refusing to let go of his Muslim ban, and the question that haunted me that morning was 'do I truly belong in this country anymore, do I have a place in this country anymore?" (the response from the crowd: YES YOU DO!)
Hashmi mentioned a comment she received from someone she didn't know after the primary: "Ghazala, I fully expected someone like you to emerge in Northern Virginia and to be successful in Northern Virginia; the fact that you have done this in Central Virginia tells us that we as Virginians have made it our agenda that it's time for a change."
Hashmi stressed education "ought to be equitable and just for all Virginians regardless of the zip code that somebody comes from"; that "health care is a right not a privilege for only those that can afford it"; that the environmental is critical, that "we have to acknowledge the climate crisis…and not suffer in silence or in denial"; that we just saw Republicans in the General Assembly refuse to "even sit and talk about sensible gun legislation" and that this needs to change.
Hashmi concluded: "We desperately need to send a voice and a signal to Richmond and also to Washington, DC, that as Virginia leads, the country will follow…I hope you will help me to share the message…that in 2019, Virginia is my home, and Ghazala Hashmi is an American name!"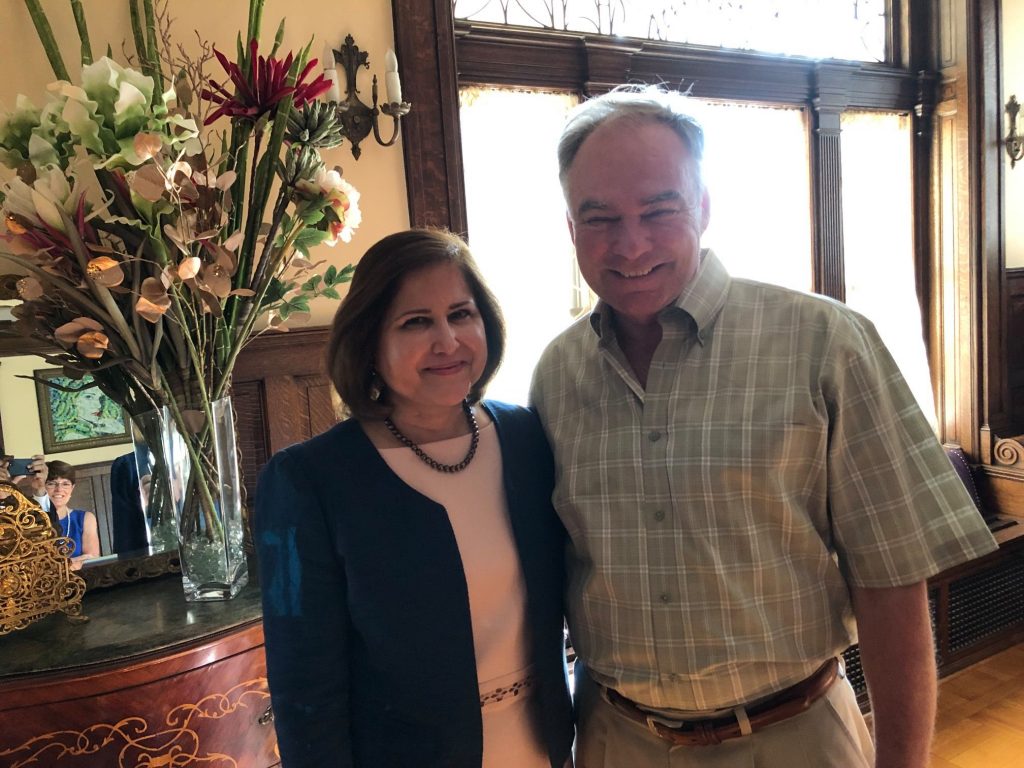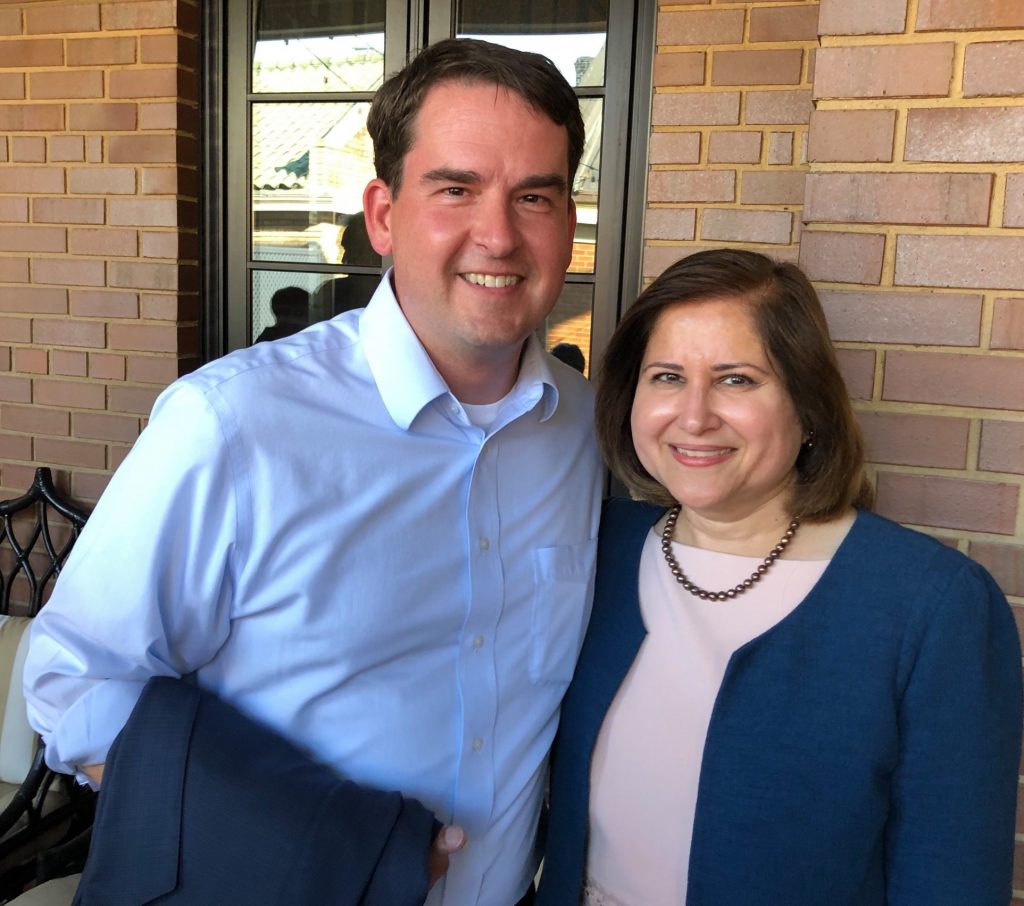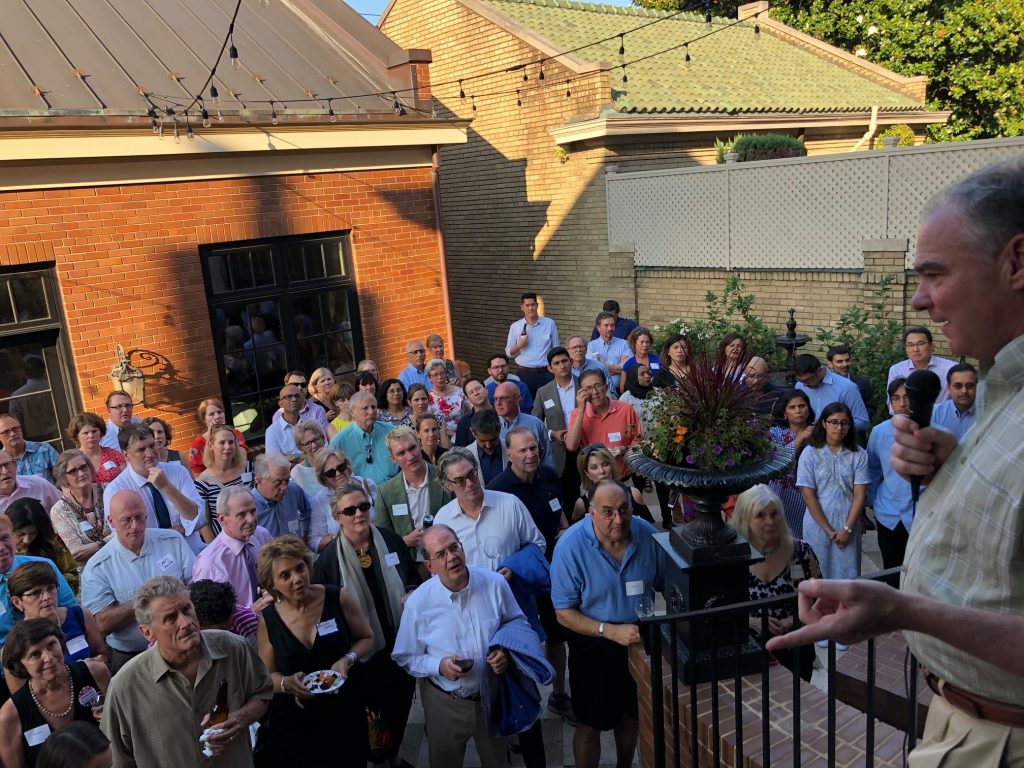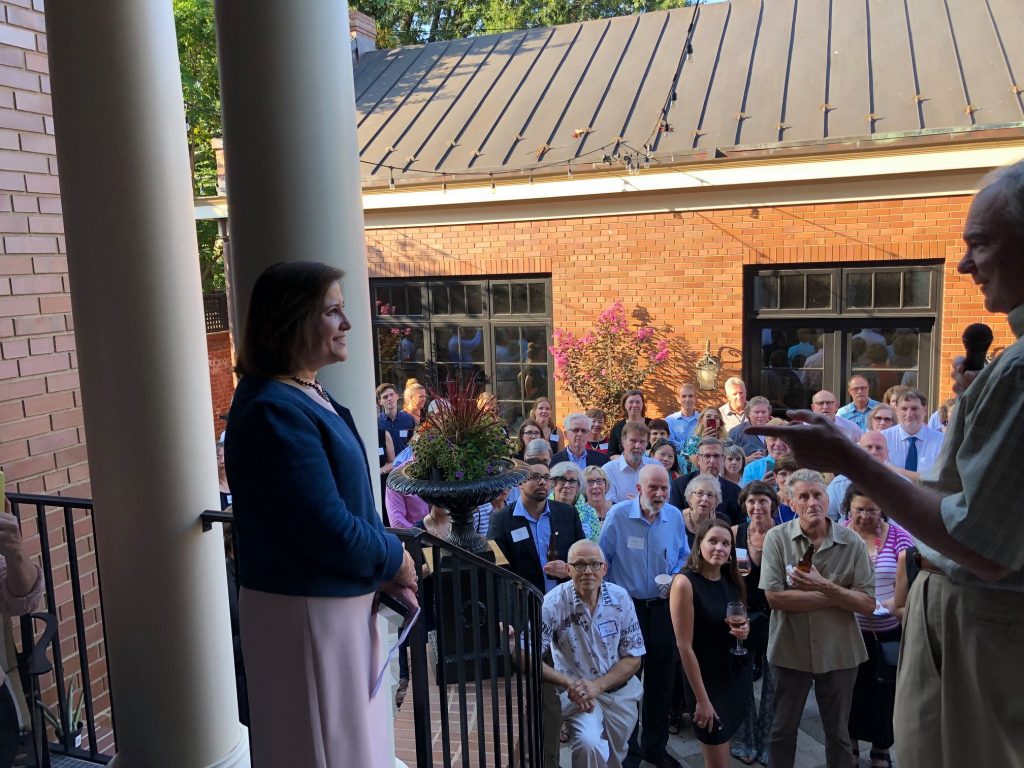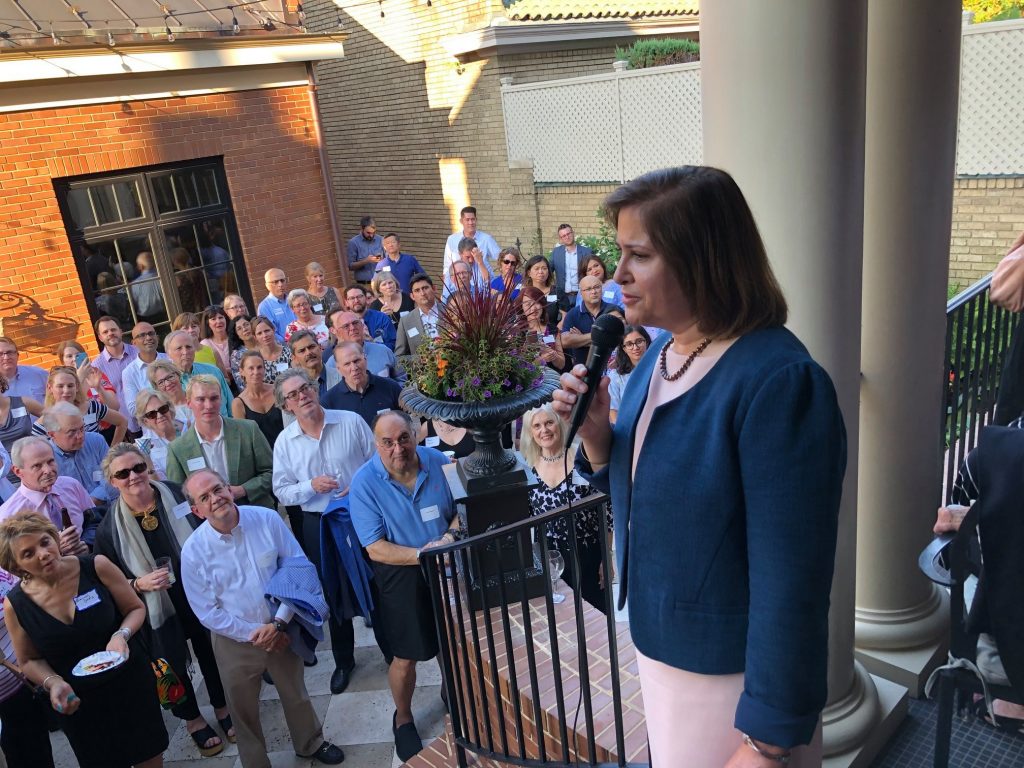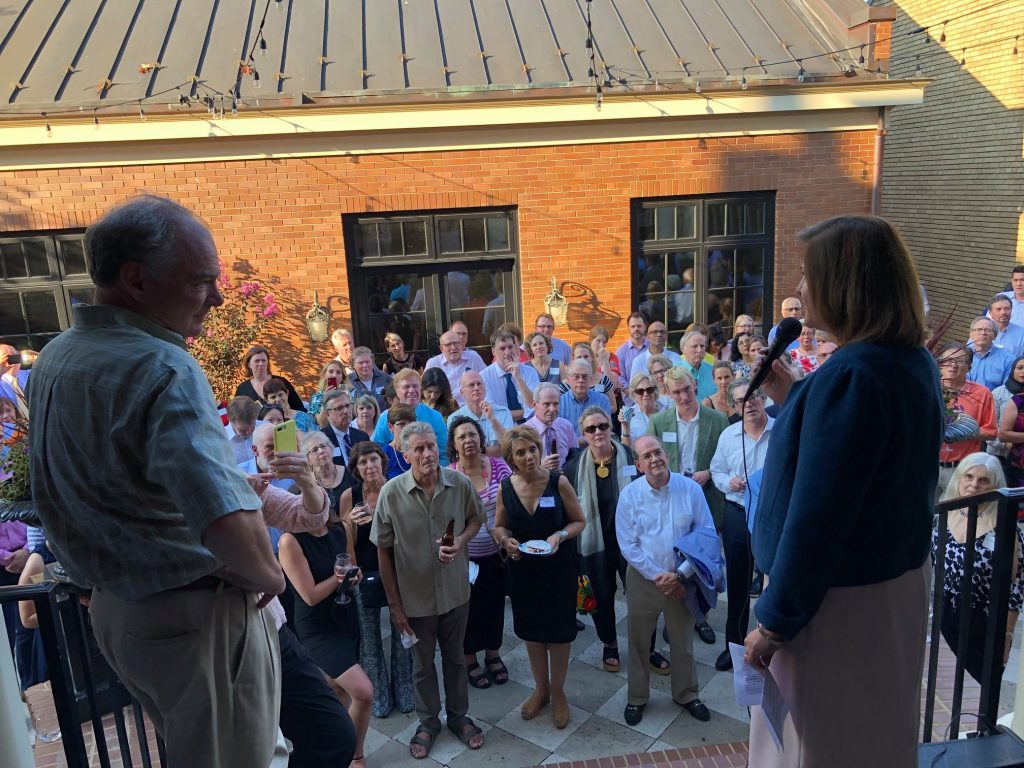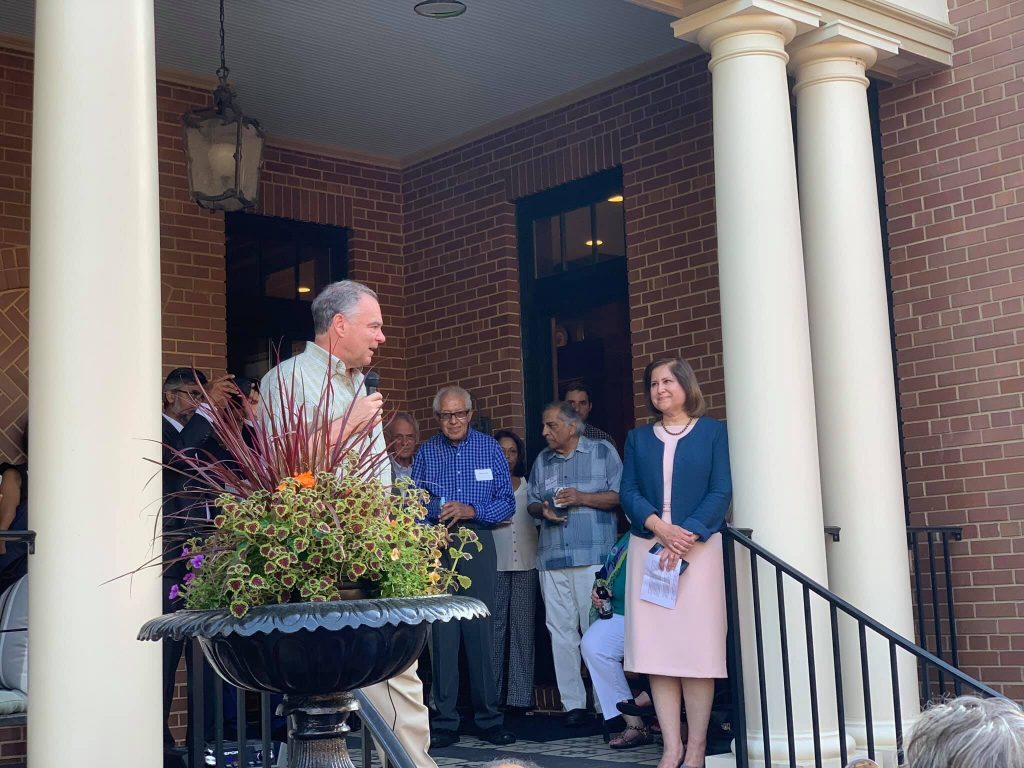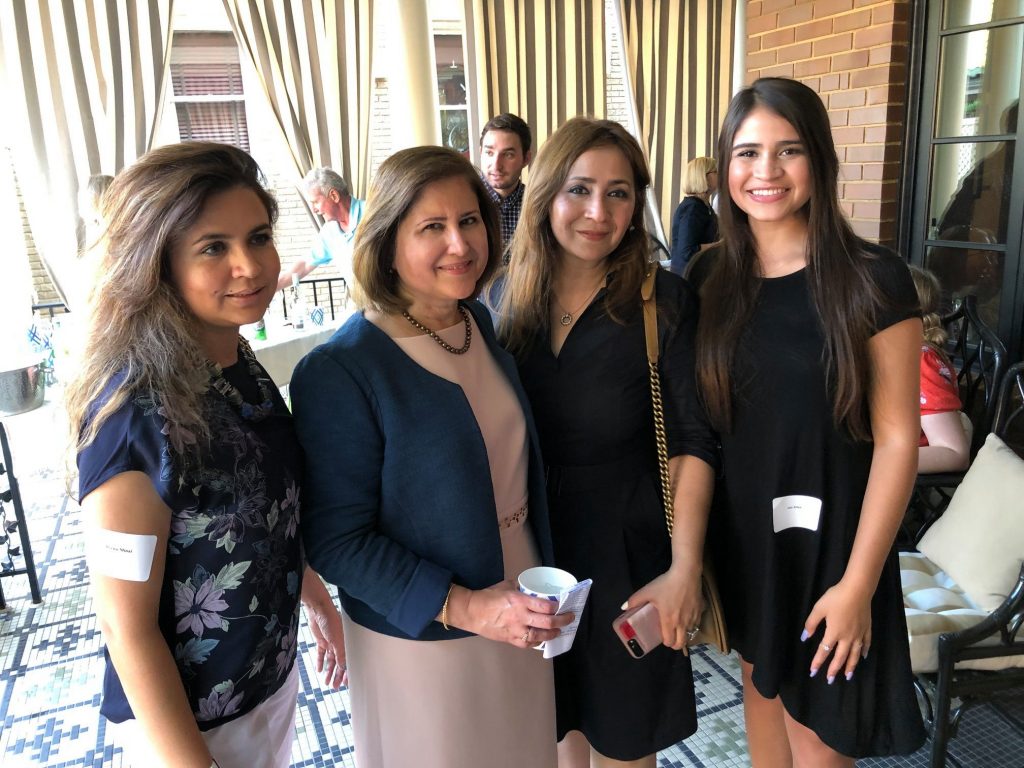 There's no paywall on Blue Virginia, and we definitely want to keep it that way! If you want to help support our work, you can donate here - thanks!
Also, you can
sign up for our weekly email list here
.