See below for some interesting graphics, courtesy of VPAP, on contested seats and money spent in the 2019 Virginia elections vs. historic figures. As you can see from the first graphic, there were only 30 uncontested House of Delegates seats in 2019, the lowest since 2009. Of course, in 2009, it was Republicans who were on the offensive in the year of the "Tea Party," while in 2019 it was Democrats with the "wave," thanks to intense anger against Trump. Which is why the vast majority of those uncontested seats were Democratic-held ones.
Also, check out the graphic showing that 2019 set an all-time record for spending in Virginia House of Delegates elections – $66.4 million spent this time, around $20 million more than the previous high of $46.9 million in 2017, and $27 million higher than the second-highest total, $39.4 million in 2009.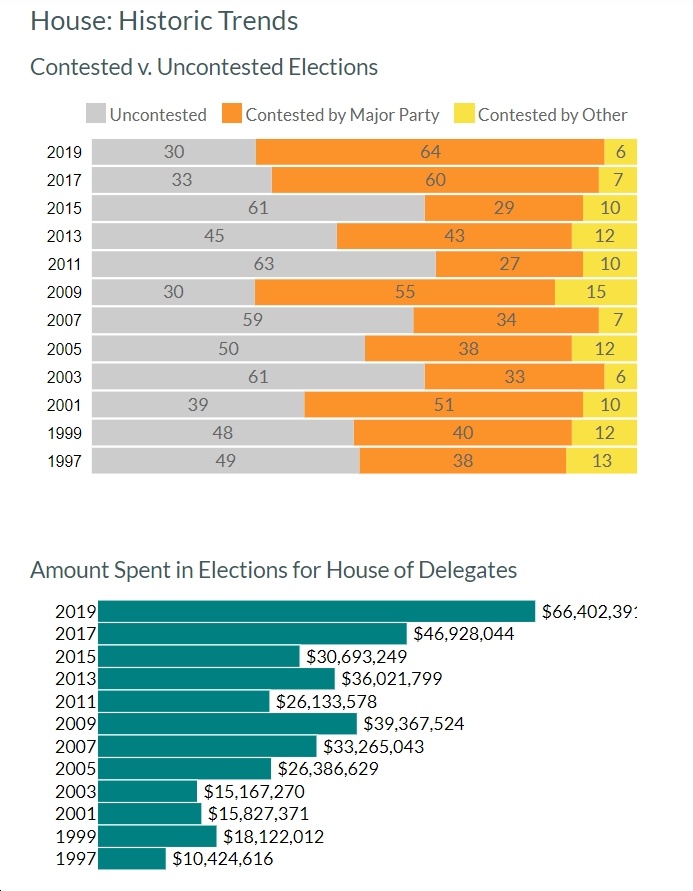 As for the State Senate, there were only 11 uncontested seats in 2019, the vast majority of which were Democratic-held. This was the lowest number of uncontested seats going back at least to 1999.
In terms of spending, on the elections, 2019 was up from 2015, but not by a lot…$55.0 million vs. $52.5 million. Which is a striking difference from the House of Delegates, and perhaps helps explain why Democrats did so much better in the House than in the Senate on 11/5?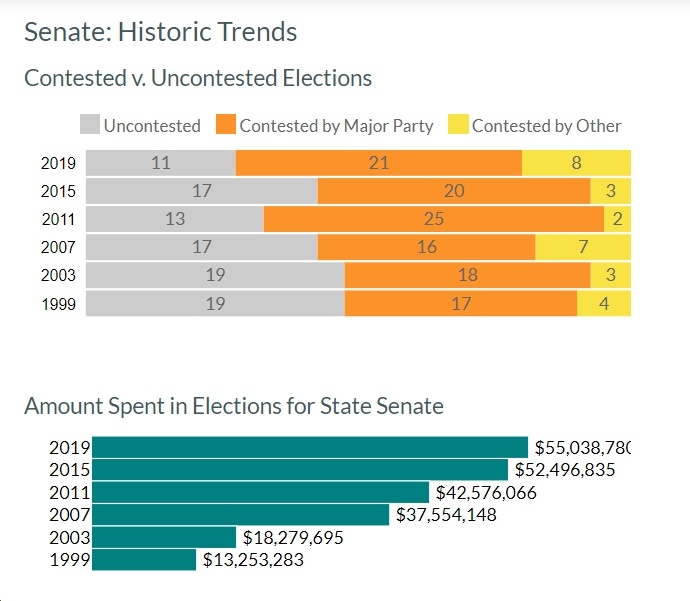 Finally, there were a record number of candidates (34) in 2019 spending more than $1 million — nearly double the previous record of 18 more-than-a-million-bucks candidates in 2007.