Advertisement

What a pair, eh? The new Virginia GOP Chair, Rich Anderson, and…this guy. 'Nuff said.
"If Joseph Goebbels was around, he'd be very proud of the Democrat party"
 "Take your message of equality of achievement. … You can take it to Europe, you can take it to the bottom of the sea, you can take it to the North Pole, but get the hell out of the United States of America."
"In April 2011, West told a conservative women's conference that liberal women 'have been neutering American men and bringing us to the point of this incredible weakness — to let them know that we are not going to have our men become subservient. That's what we need you to do. Because if you don't, then the debt will continue to grow…deficits will continue to grow.'"
"Every time I see one of those [Coexist] bumper stickers, I look at the person inside that is driving. Because that person represents something that would give away our country. Would give away who we are, our rights and freedoms and liberties because they are afraid to stand up and confront that which is the antithesis, anathema of who we are."
"George Bush got snookered into going into some mosque, taking his shoes off, and then saying that Islam was a religion of peace."
"The Democratic appetite for ever-increasing redistributionary handouts is in fact the most insidious form of slavery remaining in the world today."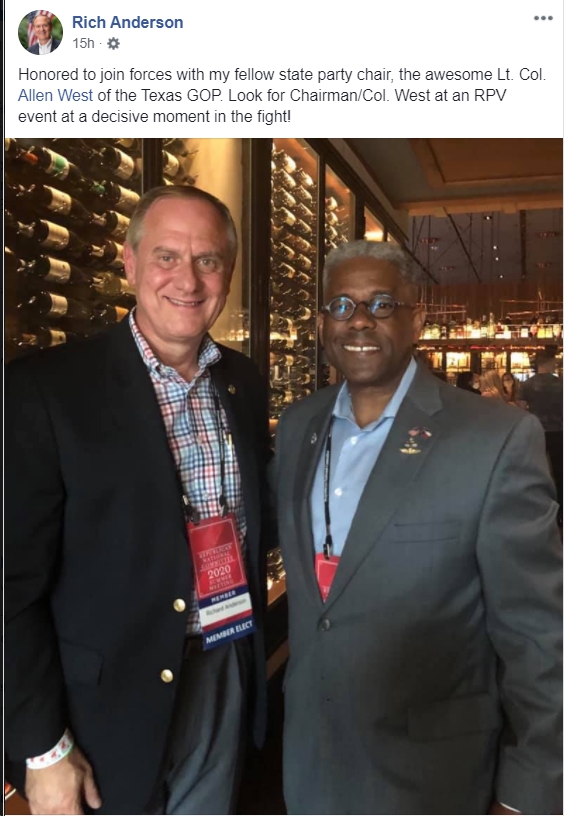 There's no paywall on Blue Virginia, and we definitely want to keep it that way! If you want to help support our work, you can donate here - thanks!
Also, you can
sign up for our weekly email list here
.