See below for some video, as well as VAPLAN's tweets, of the just-concluded Virginia Senate Judiciary Committee hearing and vote on Del. Jeff Bourne's qualified immunity reform. I'll add more video as it uploads, but the bottom line is that the committee passed the bill by indefinitely, with a strong indication that the subject will be taken up again in the 2021 regular General Assembly session, and most likely something passed at that point…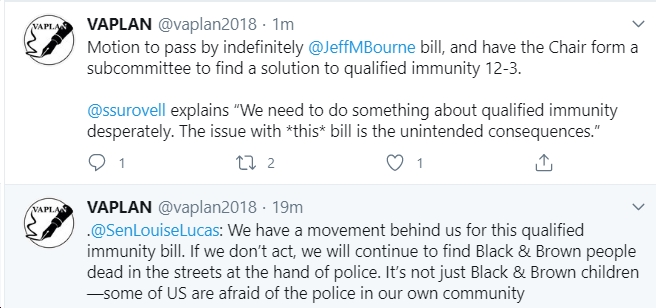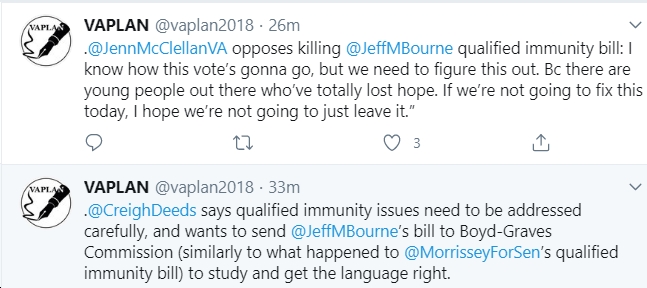 Senate arguing about whether an officer making a split second mistaken decision is included in 

@JeffMBourne

's qualified immunity bill. 

@MorrisseyForSen

explains that it is included, and asks counsel why it can't be written more narrowly to focus on  abuse/brutality instead.
Senate Judiciary chair 

@SenEdwardsVA

seems to have a good grasp of

@JeffMBourne

's qualified immunity bill, asks very specific questions to draw out some clarifications about what is and is not covered.