Today is the first day of early voting in Virginia; see below for some photos and information, which I'll add to throughout the day as I see it. With that, make sure you vote sometime between now and November 3rd…Democratic up and down the ballot, of course!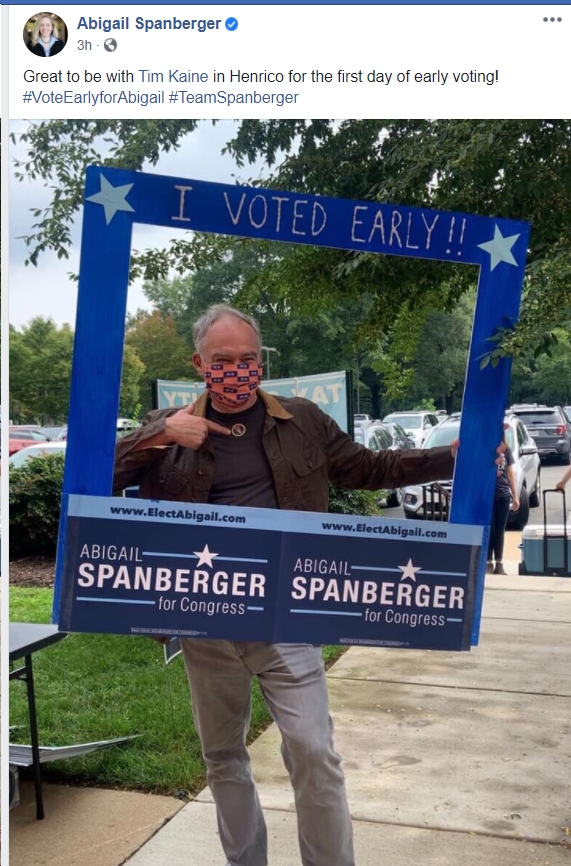 .@timkaine casts his ballot early in Richmond, VA pic.twitter.com/vdG0M49MUo

— Amanda Golden (@amandawgolden) September 18, 2020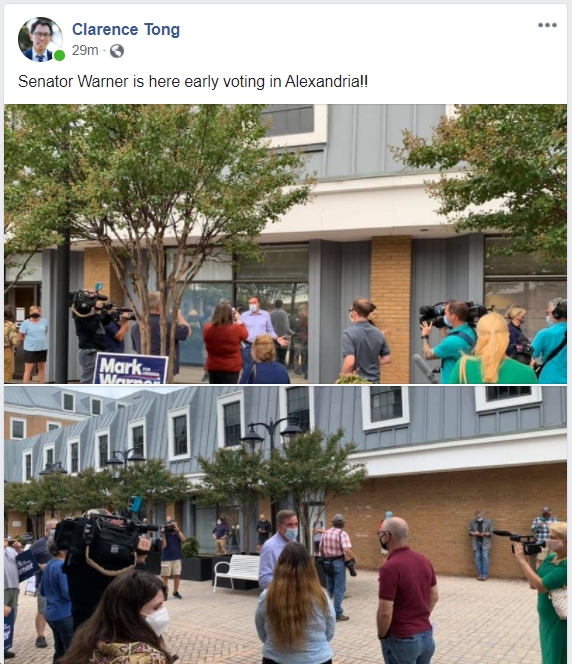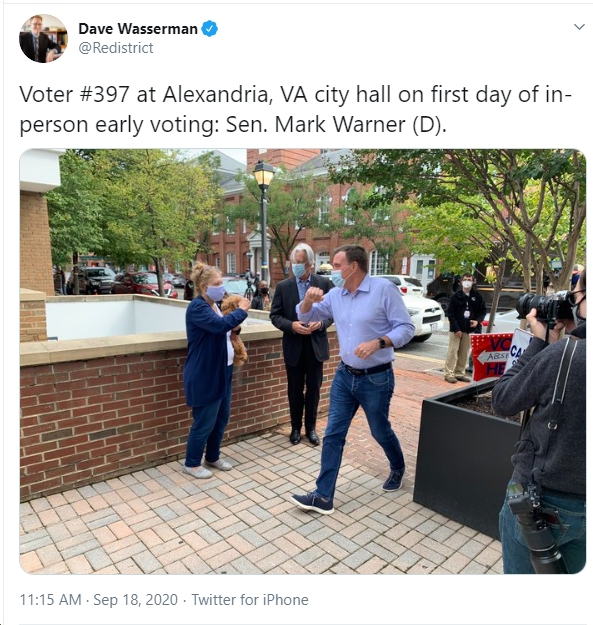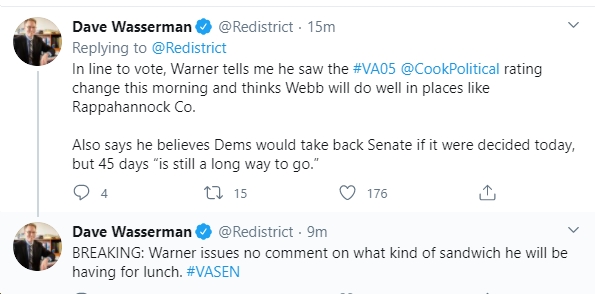 Tim Kaine should have been VP, and our country would be INFINITELY better off if he had been. Still, it's great he's our Senator and to see him voting early for our next President/VP, Joe Biden/Kamala Harris!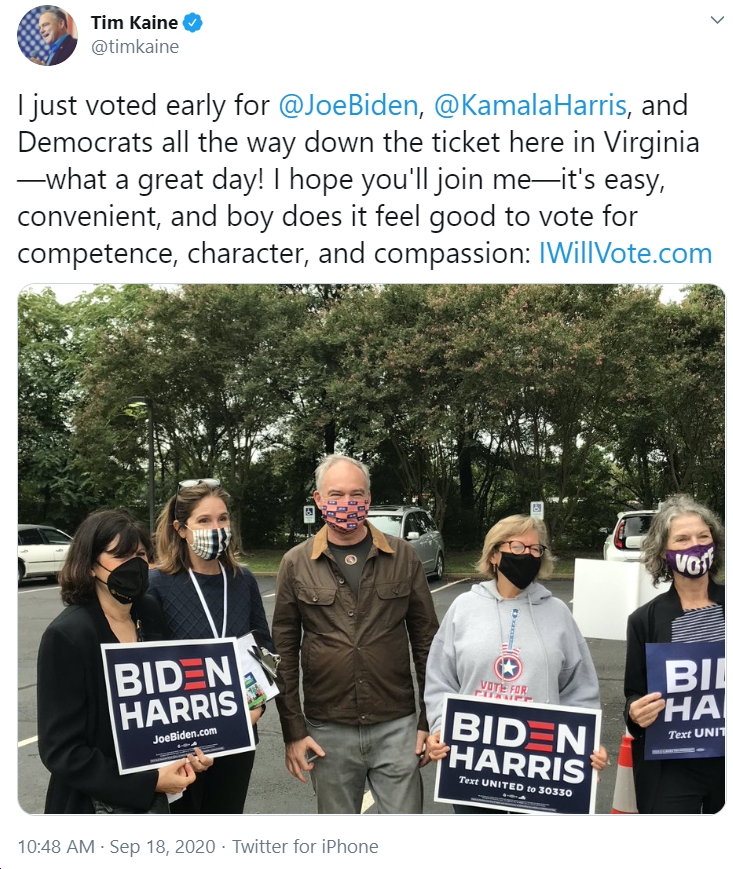 Just officially cast my ballot for the 2020 election down at the @AlbemarleCounty Registrar's Office. It was safe, socially distanced, & surreal watching my ballot go into the machine!

So, it's time to get out the vote! Tell your family, friends, neighbors & coworkers. Let's go! pic.twitter.com/8X3nBYNd1H

— Dr. Cameron Webb (@DrCameronWebb) September 18, 2020
Long line in Arlington this morning at 8 am (photo: Michael Beer)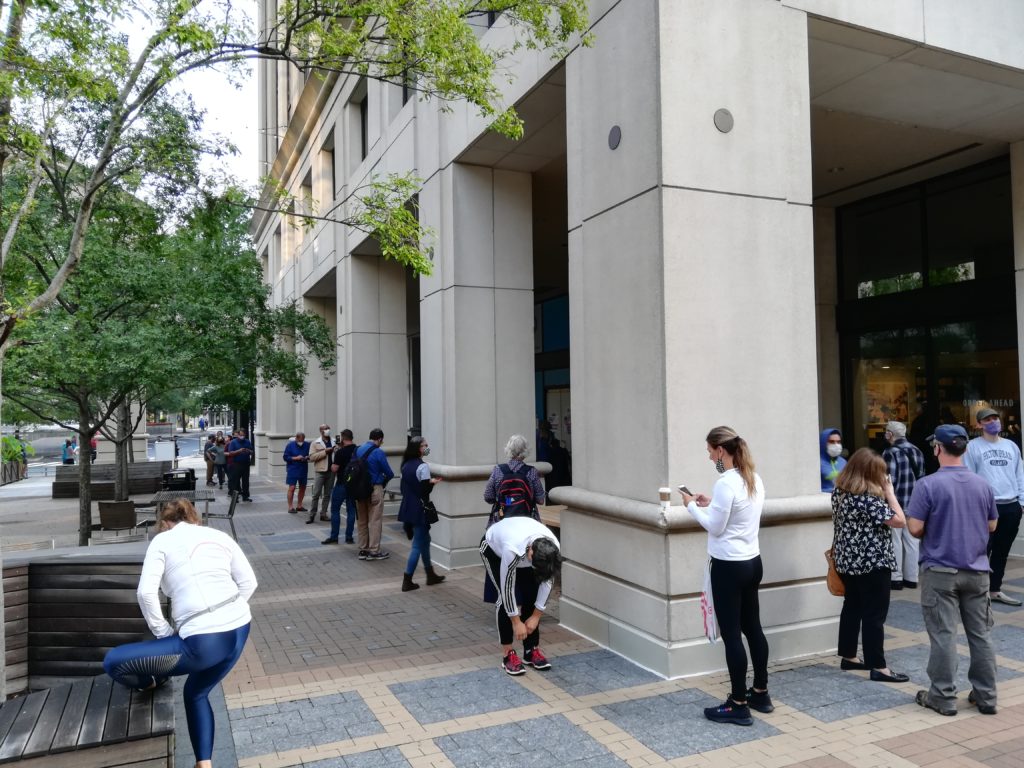 Early Voting in VA begins as early as TODAY September 18th. Hear why I'm excited to #EarlyVoteVA and click here to join me in making a plan to vote too: https://t.co/GevGucymXg. Record your own video via @soapboxxvideos @ https://t.co/wlOzknSqkY pic.twitter.com/YMfeE0rdb5

— Bobby Scott (@BobbyScott4VA3) September 18, 2020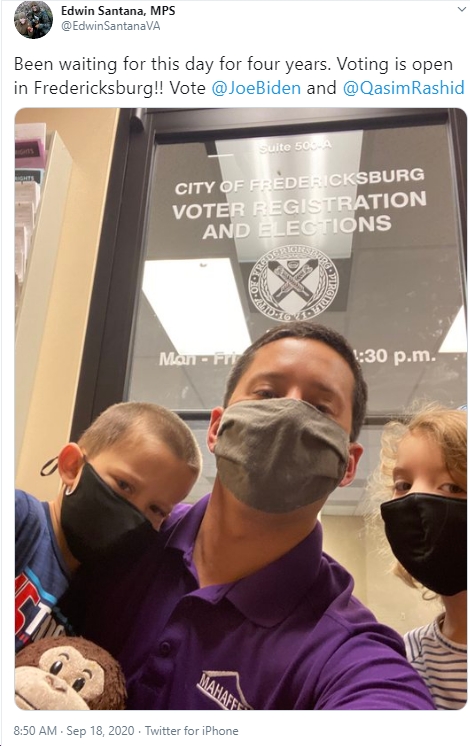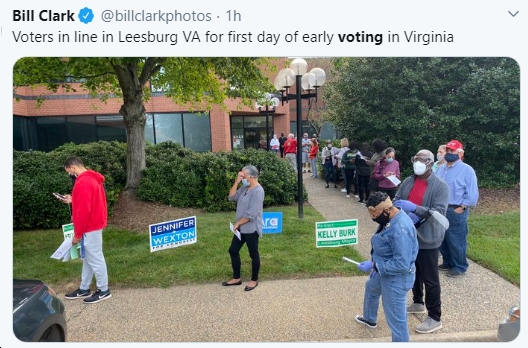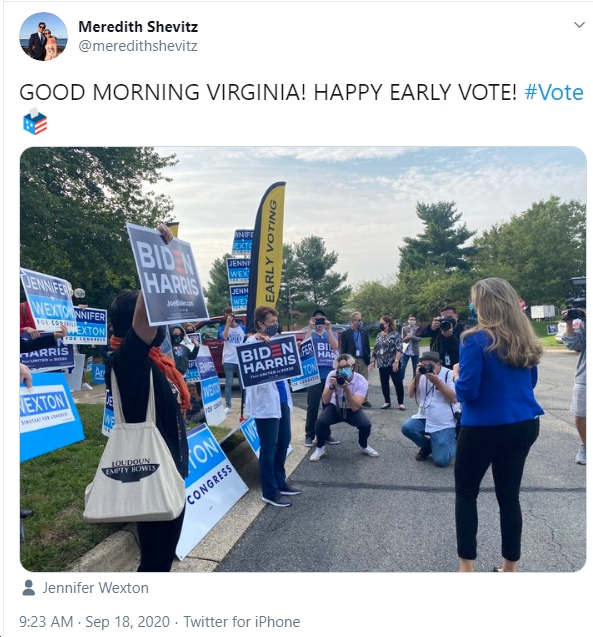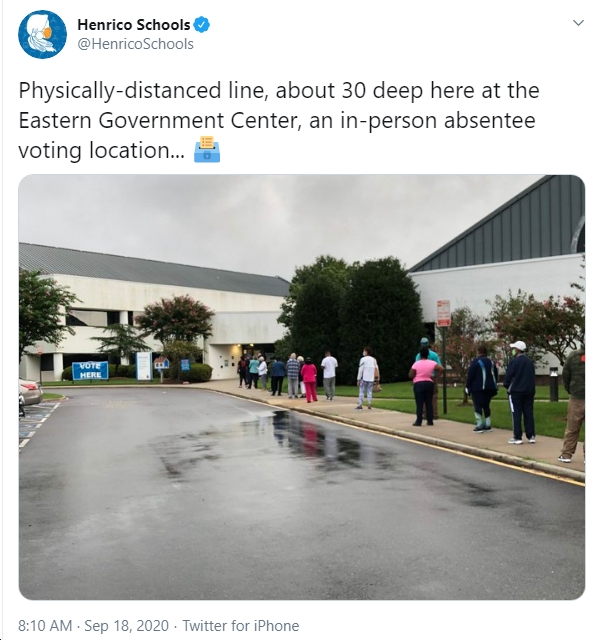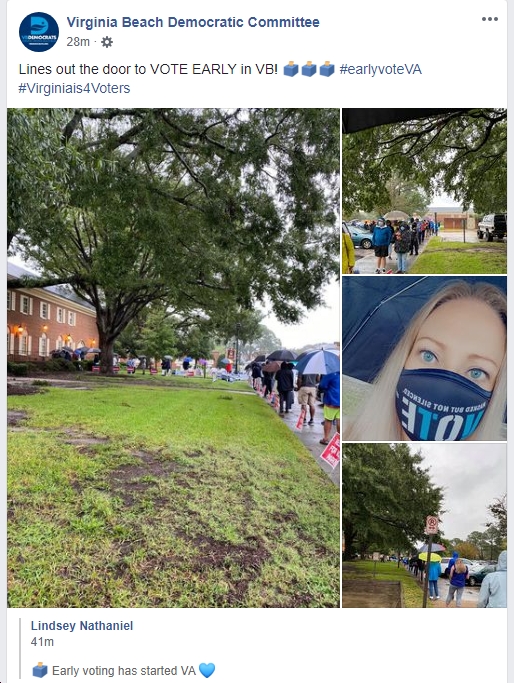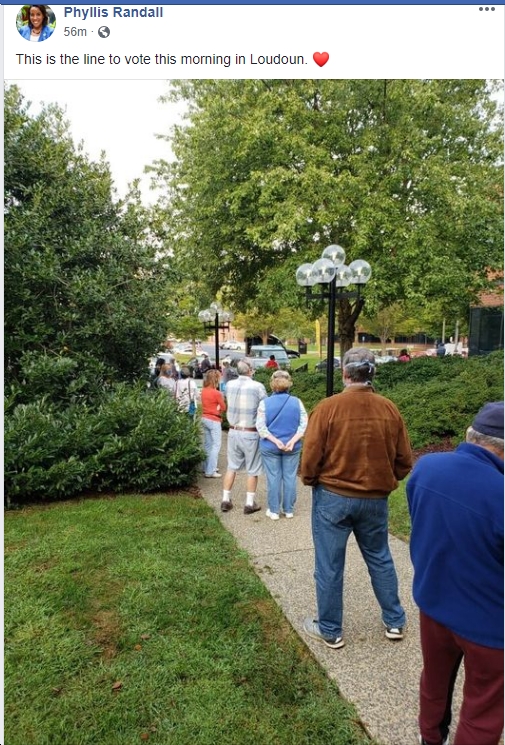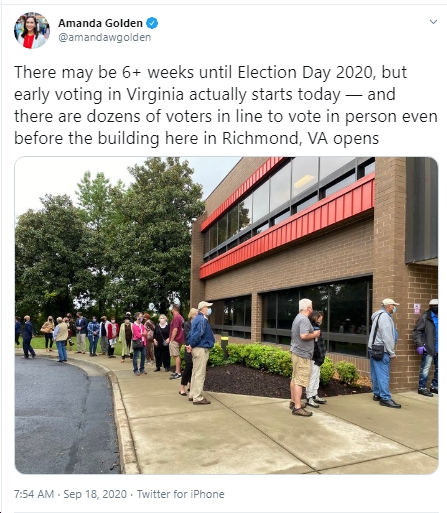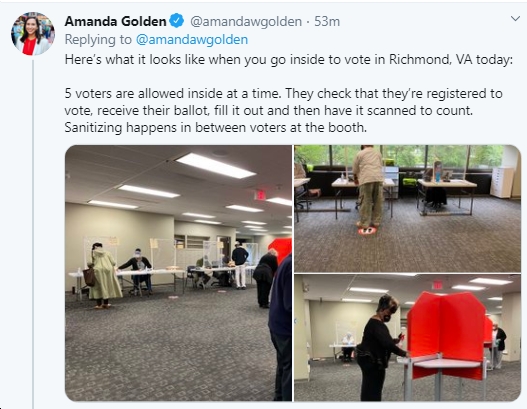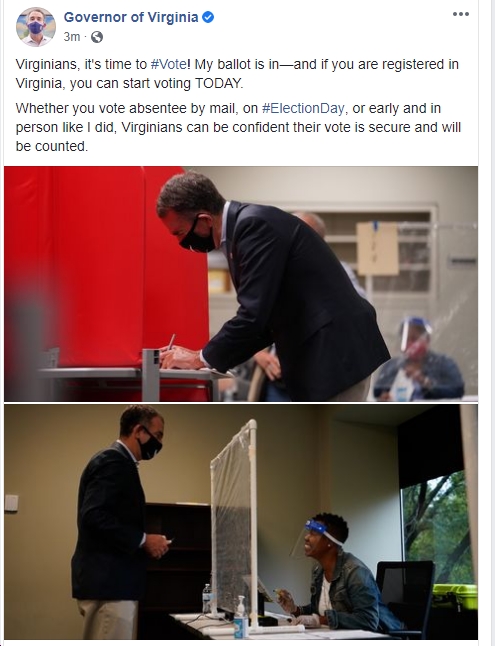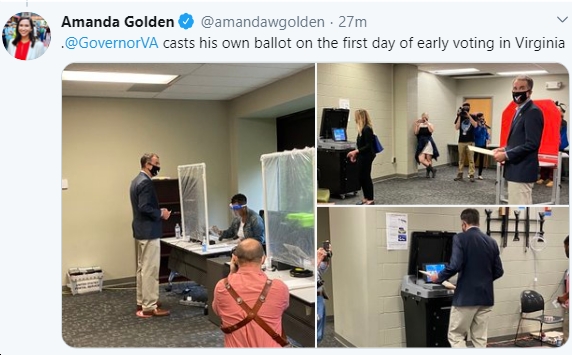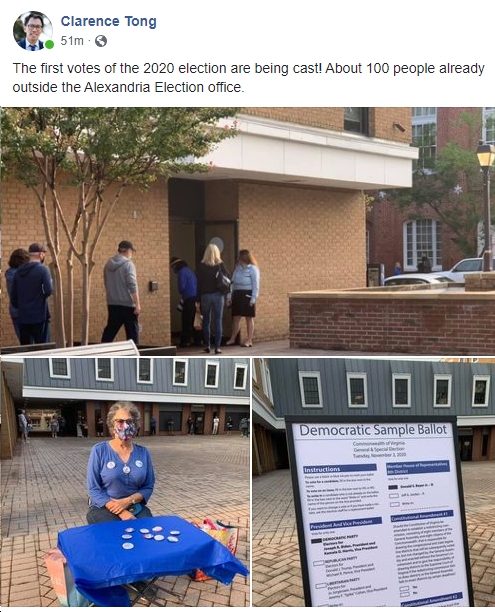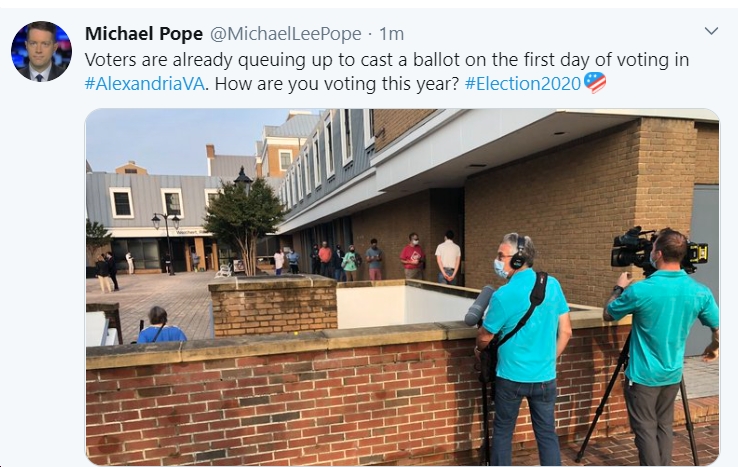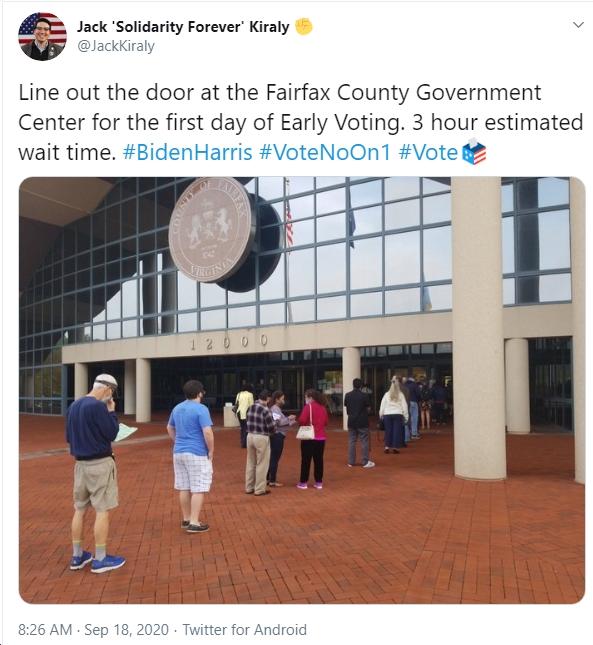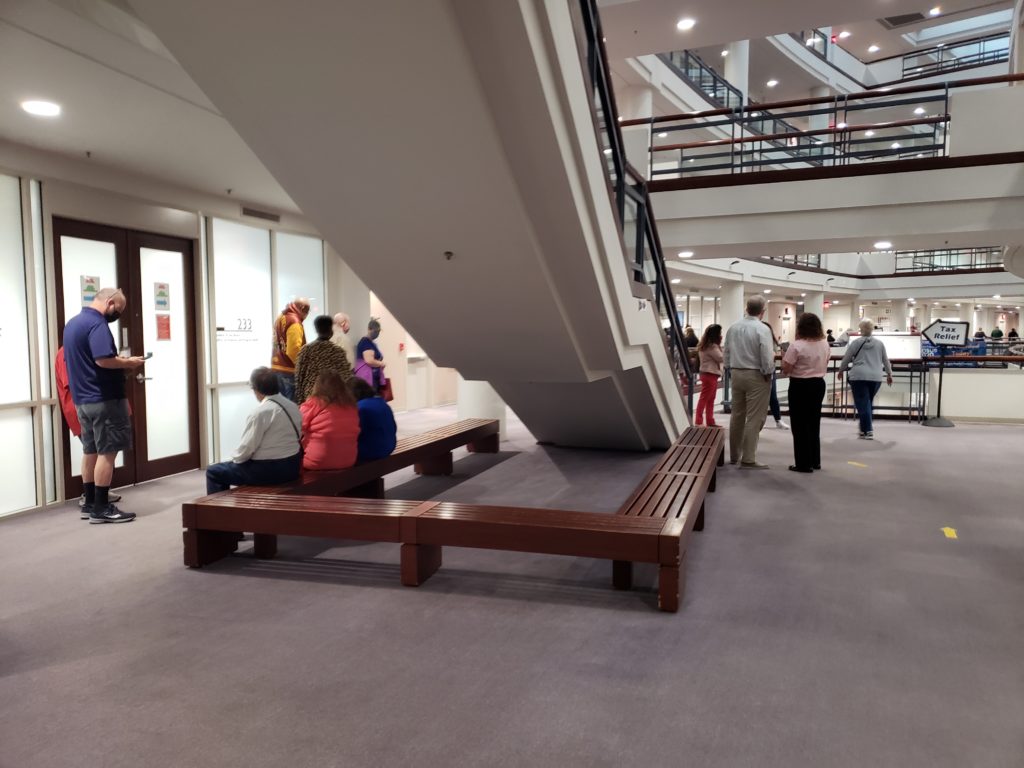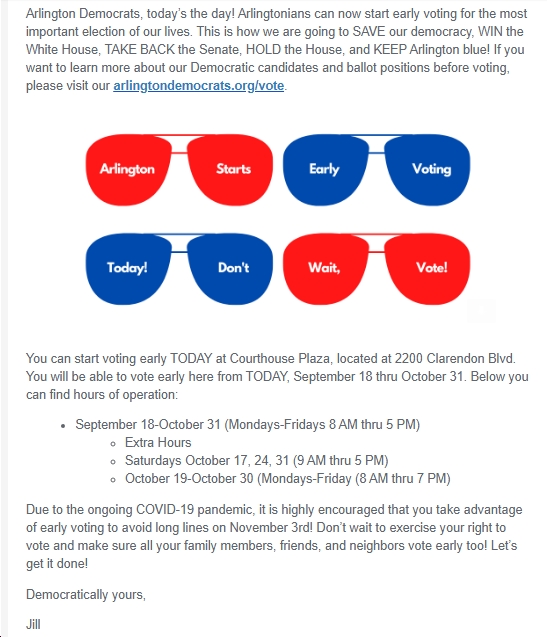 The line is growing outside the Alexandria Registrar's office. Voting begins in minutes @nbcwashington pic.twitter.com/28gs0g34so

— Julie Carey (@JulieCareyNBC) September 18, 2020