See below for reactions by Virginia leaders to this latest injustice in our country.
Two white policemen who fired into the apartment of Breonna Taylor, a Black medical worker, will not be prosecuted for her death because their use of force was justified, but a third was charged with endangering her neighbors, Kentucky's attorney general said on Wednesday.
Former Detective Brett Hankison was indicted on three counts of wanton endangerment in the first degree, an offense that ranks at the lowest level of a felony crime in Kentucky and carries a maximum sentence of up to five years in prison.
From Sen. Tim Kaine: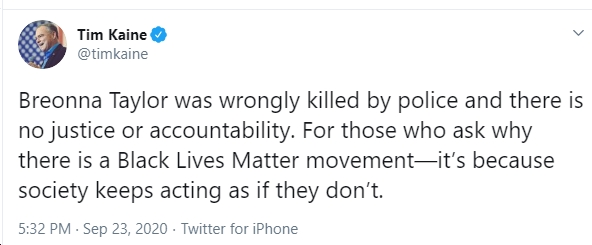 From Rep. Donald McEachin: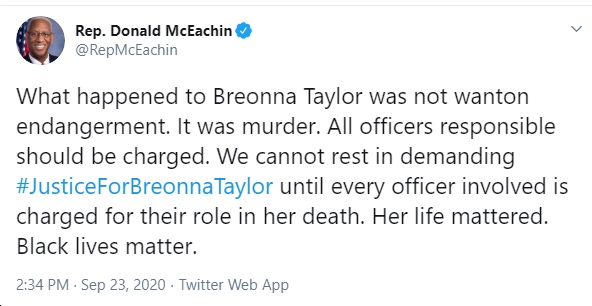 From Rep. Gerry Connolly: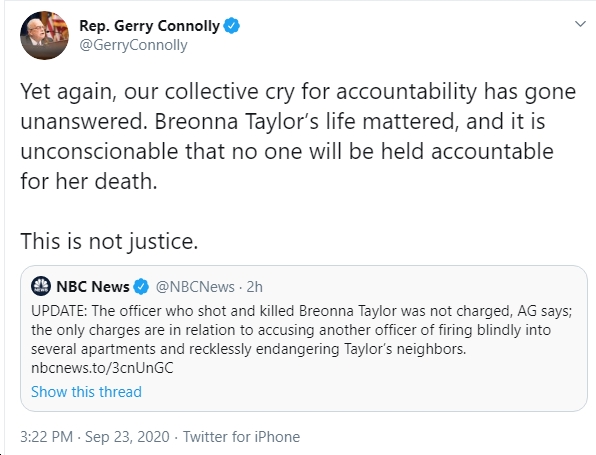 From Del. Lashrecse Aird: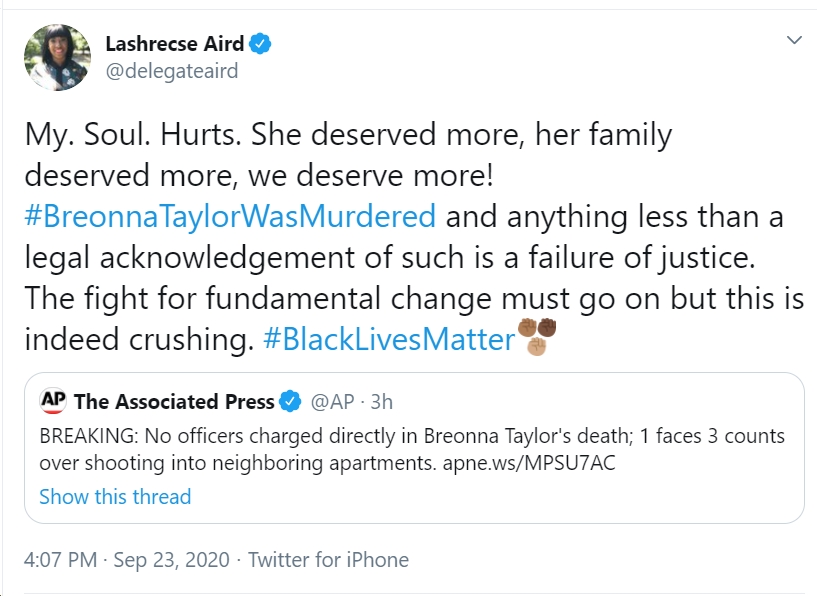 From Del. Jay Jones (D):
From Del. Jennifer Carroll Foy: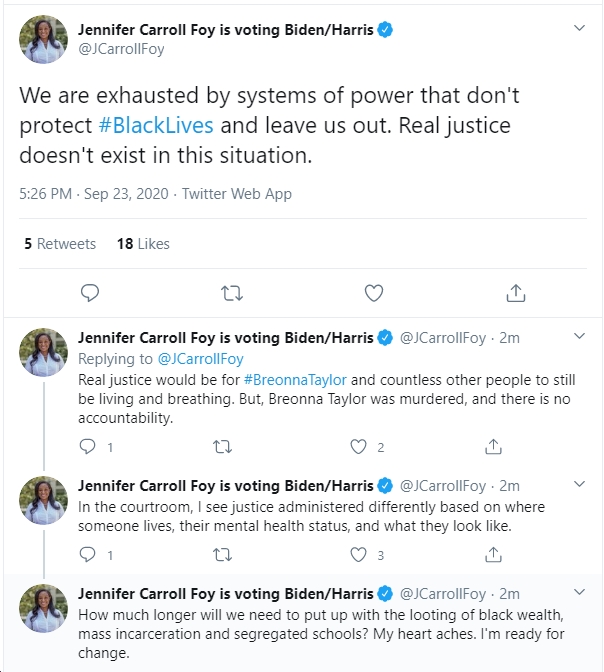 From VA05 Democratic nominee Dr. Cameron Webb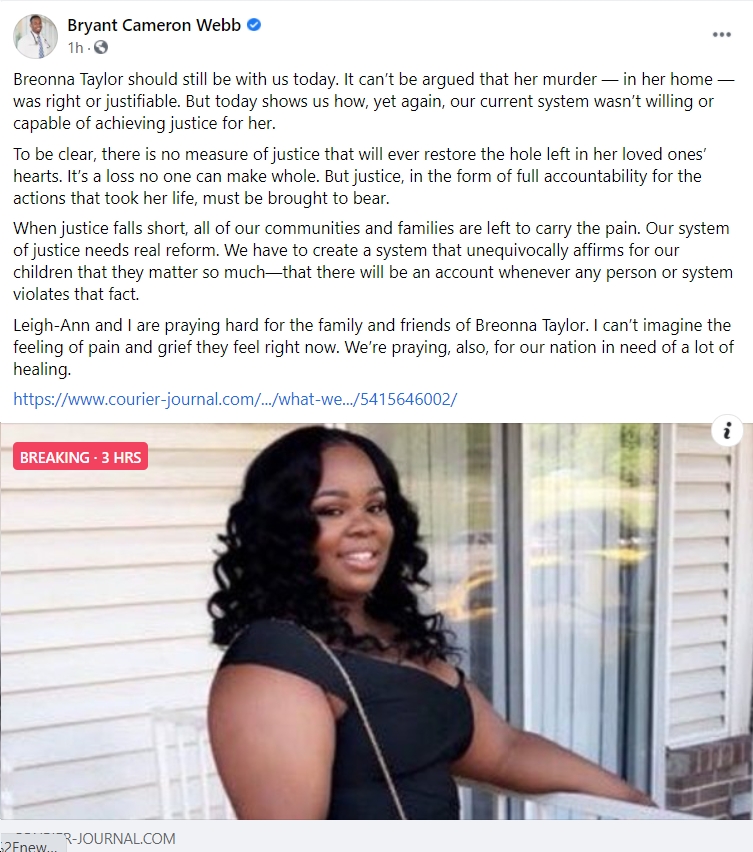 From VA01 Democratic nominee Qasim Rashid

From Delegates Mark Levine and Mike Mullin

From Fairfax NAACP President Sean Perryman
This charge isn't anything near justice.

We must all stand with the people of Louisville who refuse to be silent, and stand with our own communities as we fight for justice and the better system we know is possible. #BreonnaTaylor https://t.co/gSOILOr9Sx

— Sean Perryman for Virginia (@Perryman4VA) September 23, 2020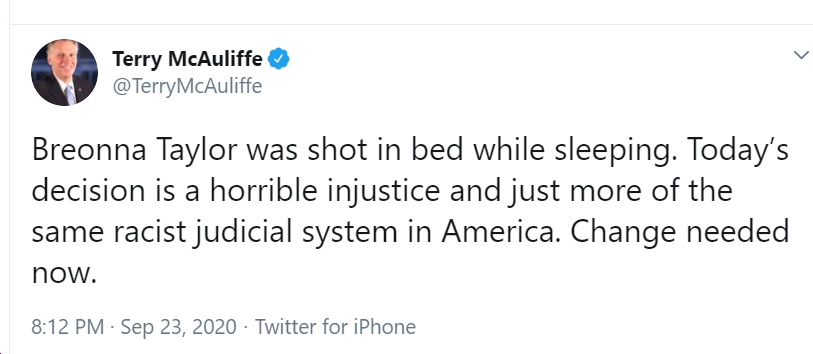 Once again my heart breaks at justice denied. Breonna Taylor was an ER technician who was not safe in the sanctity of her own bed. No one will be held accountable for her death. This is why we keep fighting to make true the words "justice for all." pic.twitter.com/eQs4BiESwh

— Jennifer McClellan (@JennMcClellanVA) September 24, 2020