Advertisement

See below for some reactions to last night's appalling spectacle, brought to you by the sociopathic, racist, unhinged, unAmerican, thuggish "president" Trump. I'll add more that jump out at me, as I see them…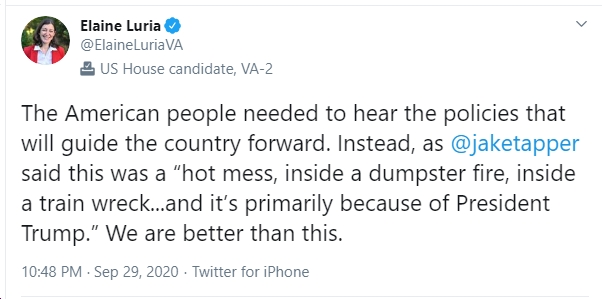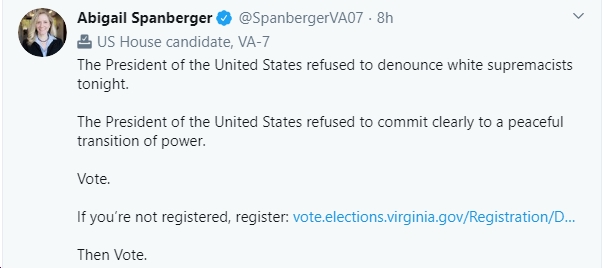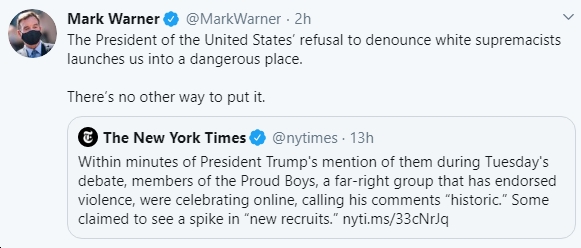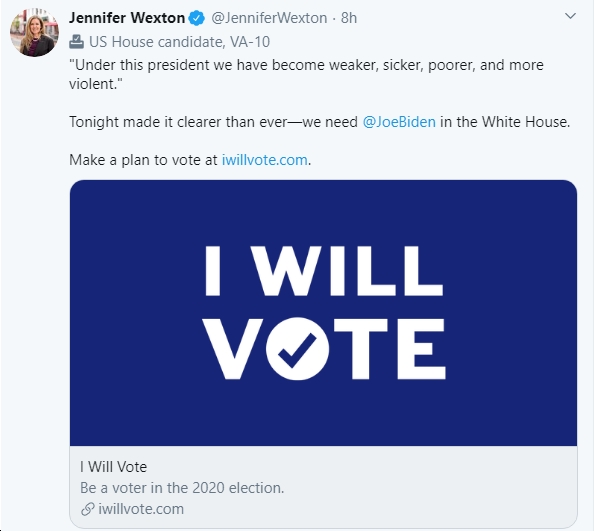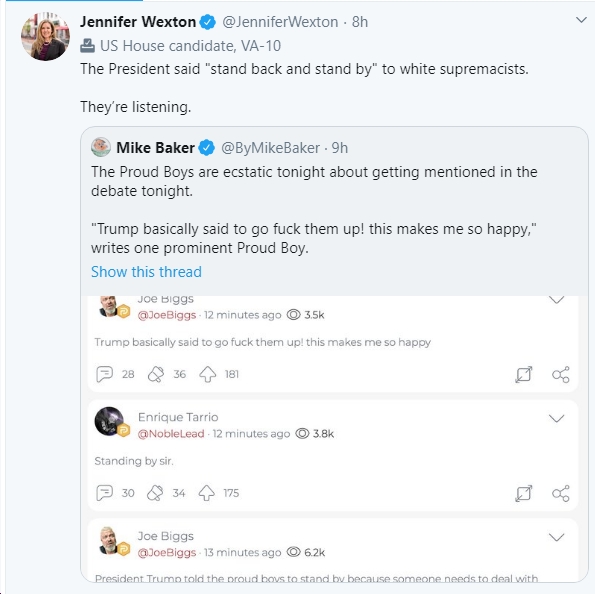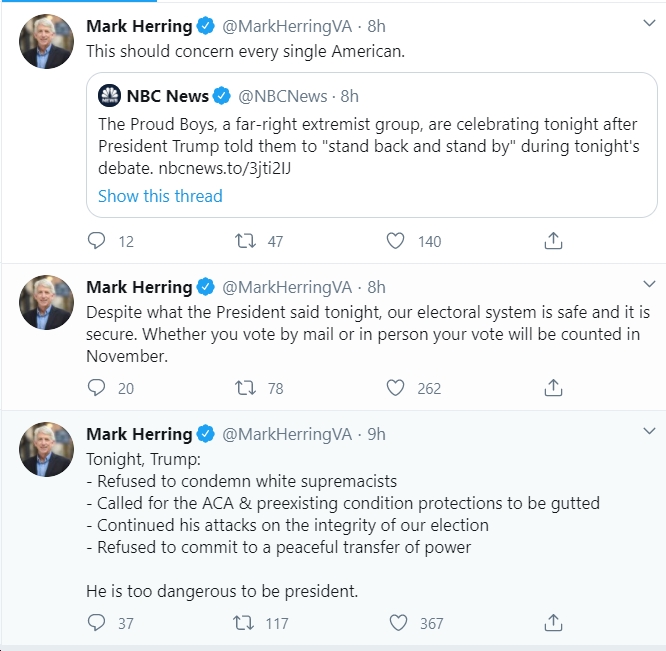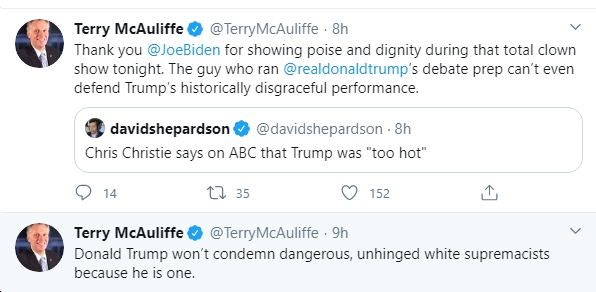 Seeing @realdonaldtrump refuse to condemn white supremacists again was a horrible reminder of who he is. He not only refused to condemn the Proud Boys, he encouraged them on national television. 34 days to restore the soul of our nation. pic.twitter.com/sVrsJG4LmB

— Terry McAuliffe (@TerryMcAuliffe) September 30, 2020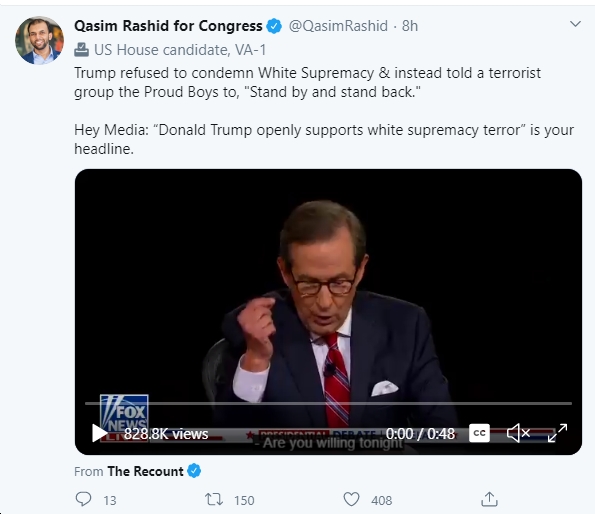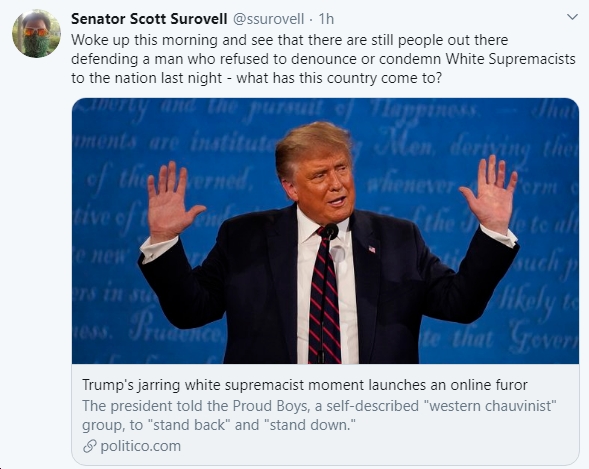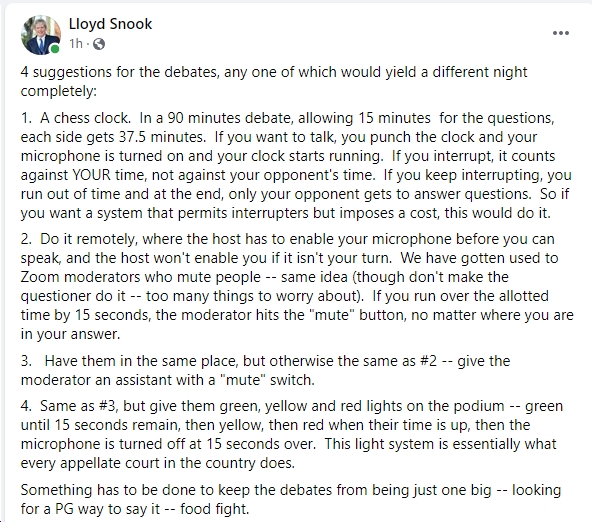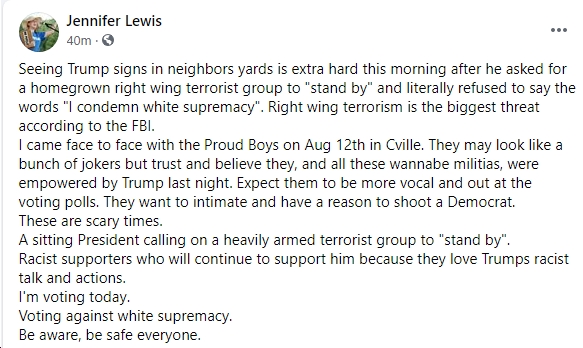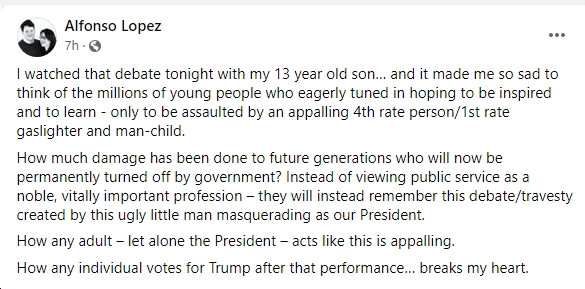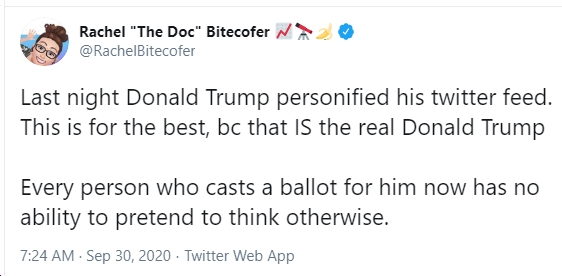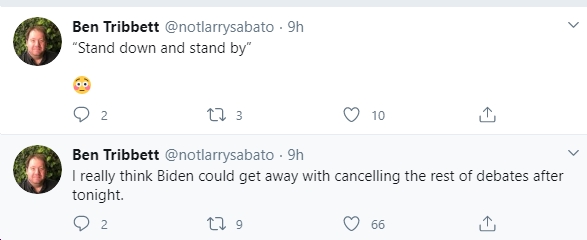 "If you could describe the debate that we all just watched in one word, what would it be?"@Lopez4VA: "It would be two words: 'train wreck…'" pic.twitter.com/owbfGGKS1Y

— Joseph Olmo (@ReporterJoseph) September 30, 2020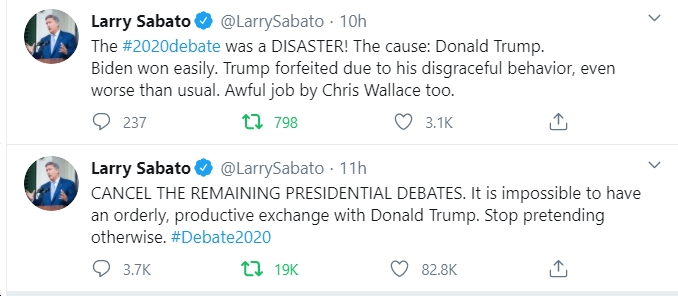 Del. Carroll Foy Statement on President Trump's Call for White Supremacist Group, The Proud Boys, to "Stand By"
(Woodbridge, VA) – Today, following President Trump's call for white supremacist group the Proud Boys to "stand by" in last night's debate Del. Carroll Foy released the following statement:
"Last night, we all watched in disgust as the President of the United States called a white supremacist group, The Proud Boys, to arms. This President has shown us who he is over and over again, and he still can't bring himself to denounce white supremacy in America," said Del. Carroll Foy. "When he loses the election to Joe Biden and refuses to accept defeat, he will call on his supporters, like the Proud Boys, to take to the streets to create widespread chaos. 
"Virginians are all too familiar with the Proud Boys and the violence they bring to communities all across this country. Three short years ago in 2017, members of this white nationalist group assaulted Virginians of all stripes in Charlottesville. This is personal to me. As a Virginian, a mother, and a woman who has witnessed and experienced too much racism in her own life, I will not stand by and let Donald Trump and these domestic terrorist groups  continue to spew hate and spread fear in our community. The arc of history should always bend toward justice, and it's time for a new generation of leaders to be bold in this moment and reject Donald Trump, white supremacy, and hate once and for all."
There's no paywall on Blue Virginia, and we definitely want to keep it that way! If you want to help support our work, you can donate here - thanks!
Also, you can
sign up for our weekly email list here
.