Advertisement

See below for reactions from Virginians, as the election has FINALLY been called by the networks for Biden/Harris (although of course it's been clear for at least a day now).  Hopefully, we can get through the next two months, get Trump outta there without violence or too much discord, and start tackling the disastrous mess/smouldering dumpster fire his administration is going to leave us…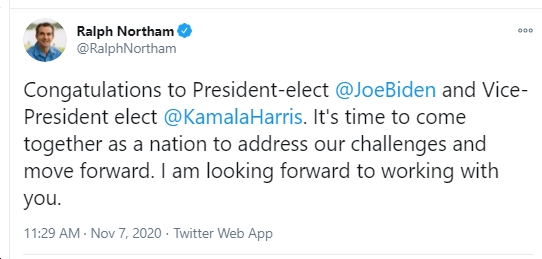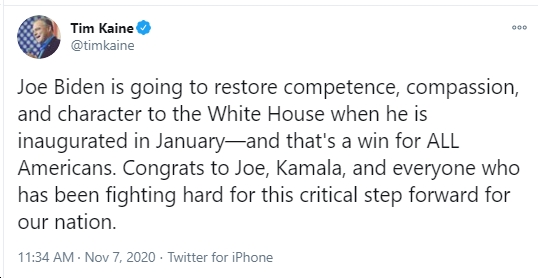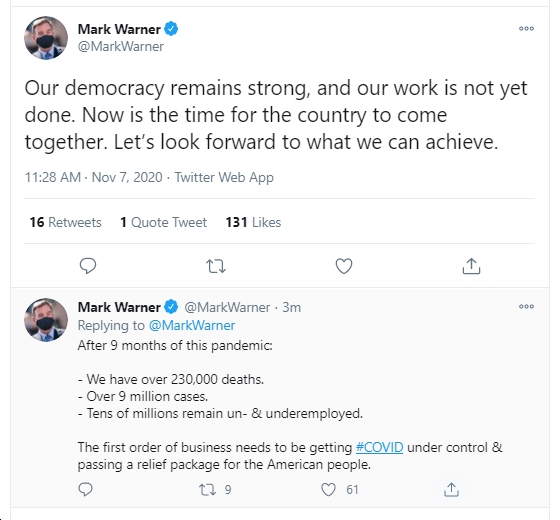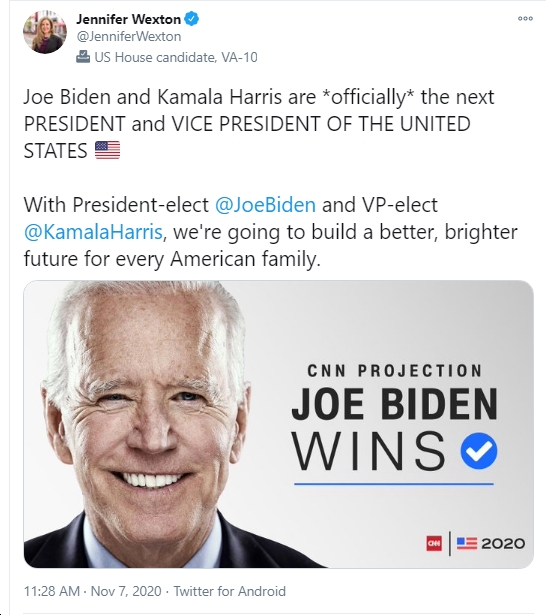 Democratic Party of Virginia Executive Director Andrew Whitley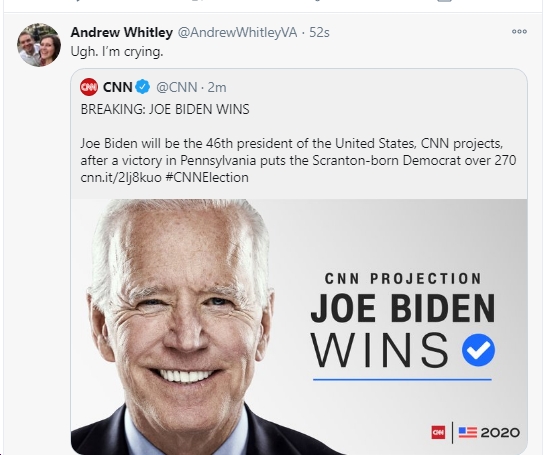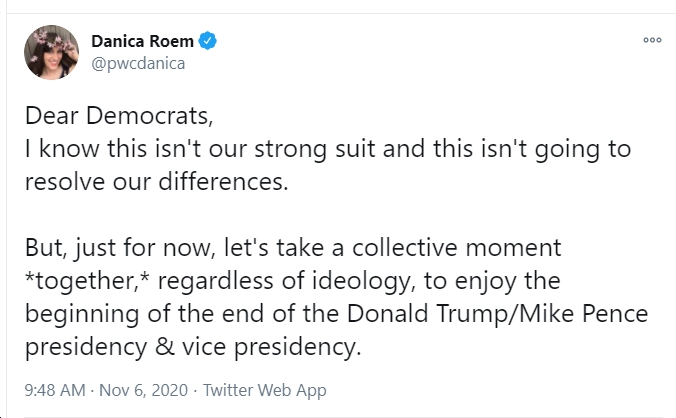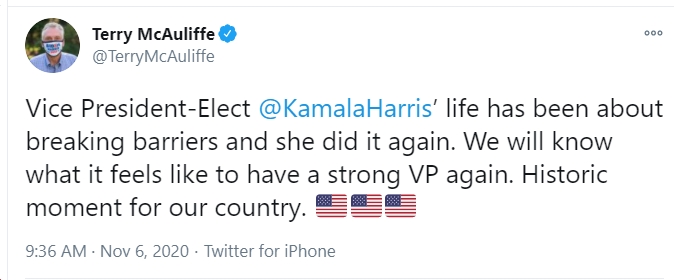 @JoeBiden @KamalaHarris Our next President and Vice President of the United States of America!!! Tears of joy and relief…

— Jennifer Boysko (@JenniferBoysko) November 7, 2020
DPVA Chair Statement On Joe Biden and Kamala Harris Winning the Presidential Election
RICHMOND – Following the news that Joe Biden has won over 270 electoral votes and multiple networks have projected he will win the election, DPVA Chair Susan Swecker released the following statement on election results nationwide and in Virginia:
"Throughout the course of this campaign, Democrats never lost focus. We spent months talking to voters about the issues that matter most: ending the COVID-19 pandemic, fixing our nation's health care system, getting our economy back on track, tackling climate change, rooting out systemic racism, and so much more. And the results speak for themselves: voters were fed up with Donald Trump and the incompetent Republican leadership that plunged our nation into multiple crises. They elected Democrats up and down the ballot to bring our country back together, and I'm thrilled to see Joe Biden and Kamala Harris take the White House.
I'm particularly proud of our work here in Virginia, where our coordinated campaign adapted to the pandemic and held over 15,000 virtual events, activated over 10,000 volunteers, and sent over 6 million texts and calls over the course of this campaign cycle. Together we re-elected Mark Warner by a historic margin, re-elected our entire Congressional delegation, and delivered Joe Biden the biggest Democratic victory in Virginia since FDR. This is thanks to the hard work and dedication of our incredible team of organizers, volunteers, staff, and elected officials. Our Democratic trifecta worked hard this year to pass landmark voting rights legislation to make it easy and safe for everyone to vote, and the record turnout we saw this year is a testament to the importance of those new laws.
It's no secret that Virginia is a blue Commonwealth now, and yet our work is far from over. As we move forward our focus turns to protecting and building on the important victories we've had recently. But if the past few years are any indication, Virginians are more than up to the task, and I'm excited to see what we can accomplish together over the next four years."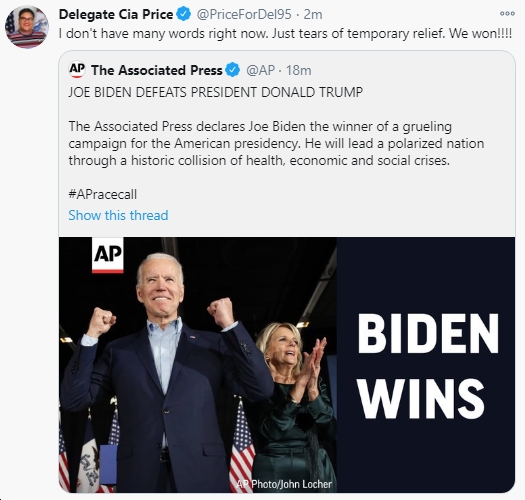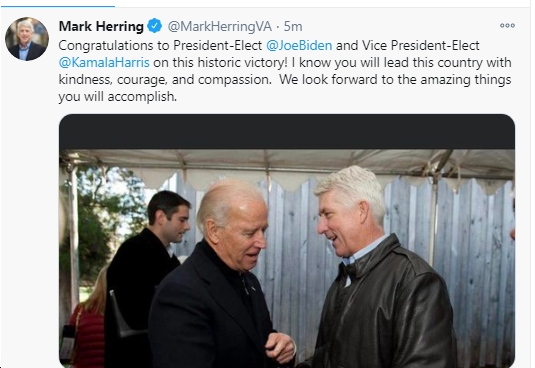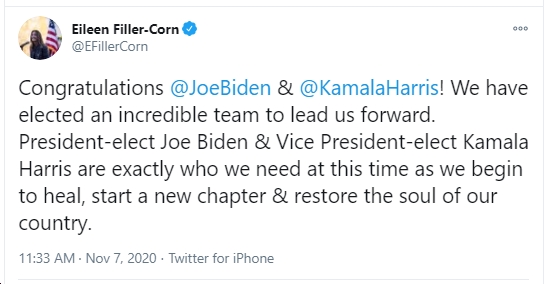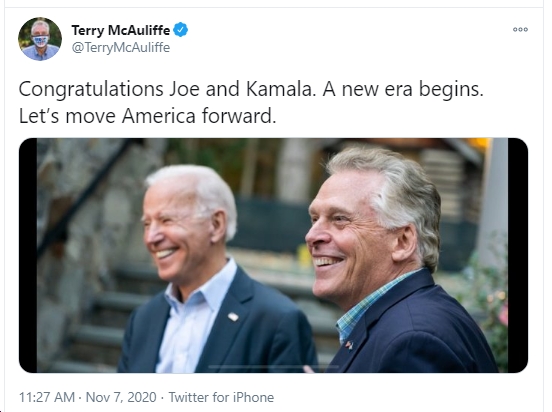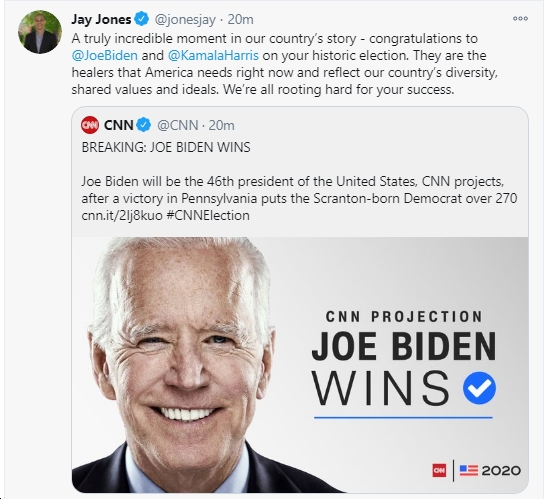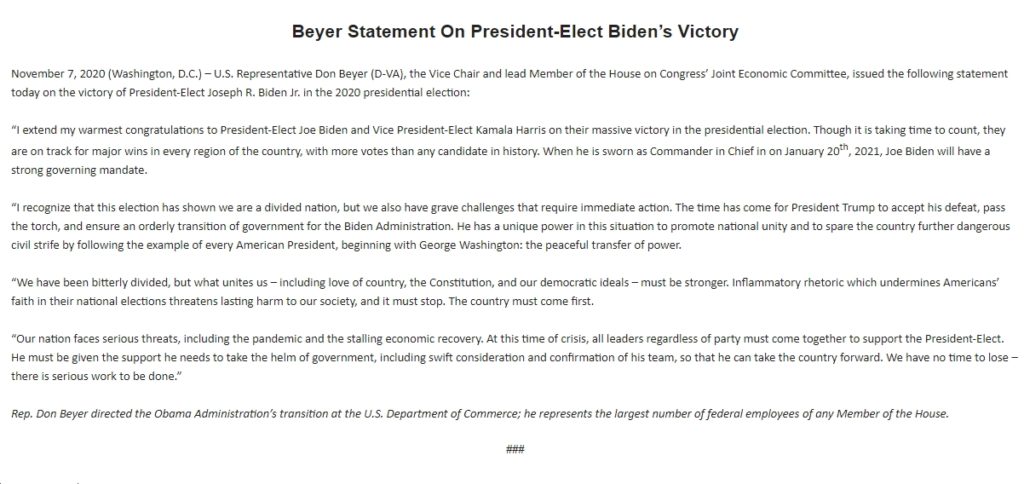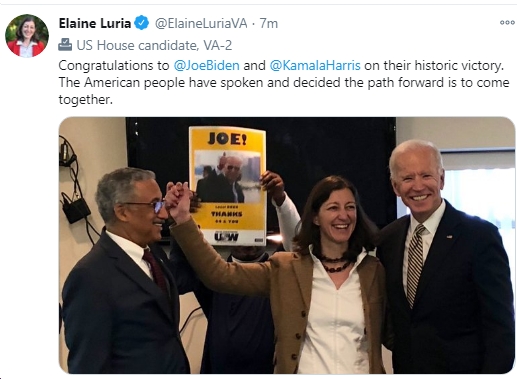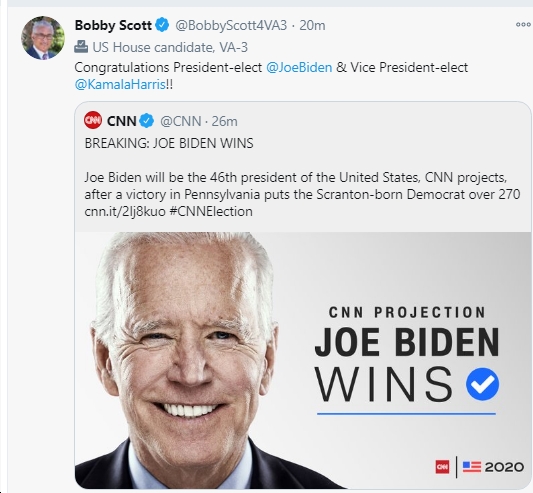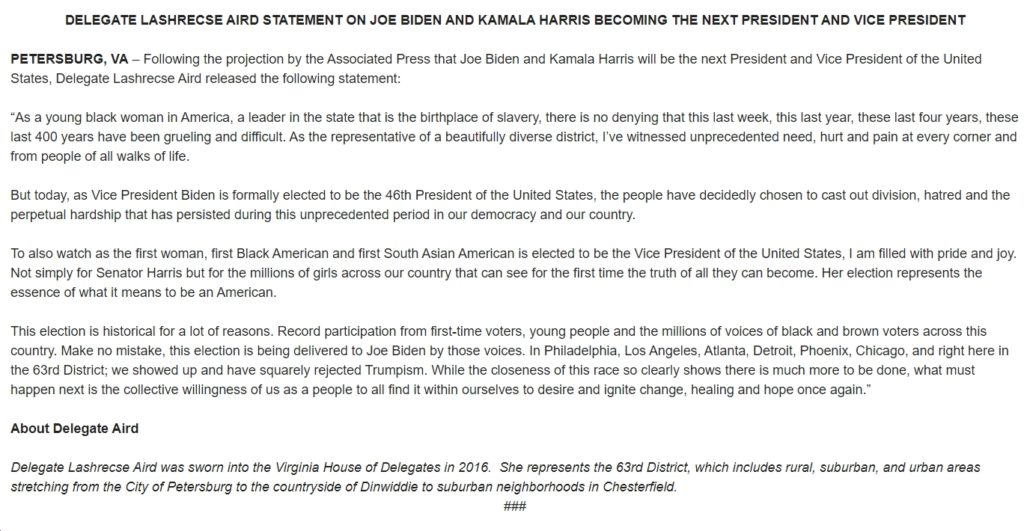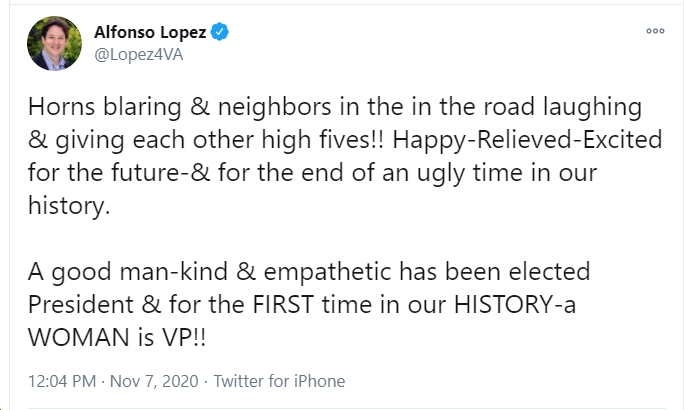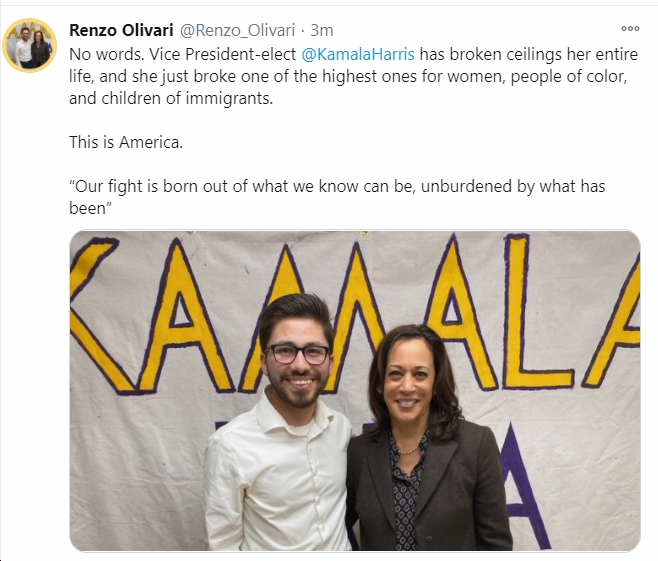 Terry McAuliffe Congratulates President-Elect Biden and Vice-President Elect Harris
MCLEAN, VA – Former Virginia Governor Terry McAuliffe today released the following statement congratulating President-Elect Joe Biden and Vice President-Elect Kamala Harris' on their victory.
"Today there is sunshine across America as we congratulate our President-Elect and Vice President-elect Joe Biden and Kamala Harris. More Americans cast their ballots for Joe Biden than for any presidential candidate in history – making their voices heard loud and clear for unity, hope, and a better future for our nation. This all starts with defeating the coronavirus that is ravaging our communities and our economy.
I know that my friend Joe Biden will be a President for all Americans. He will protect our health care, build our economy back, invest in transforming education, protect civil and voting rights and fulfill the promise of our democracy that Donald Trump has threatened. There is much to be done, let's get to work!"
Governor McAuliffe has campaigned non-stop for Vice President Biden and Senator Harris during the 2020 General Election: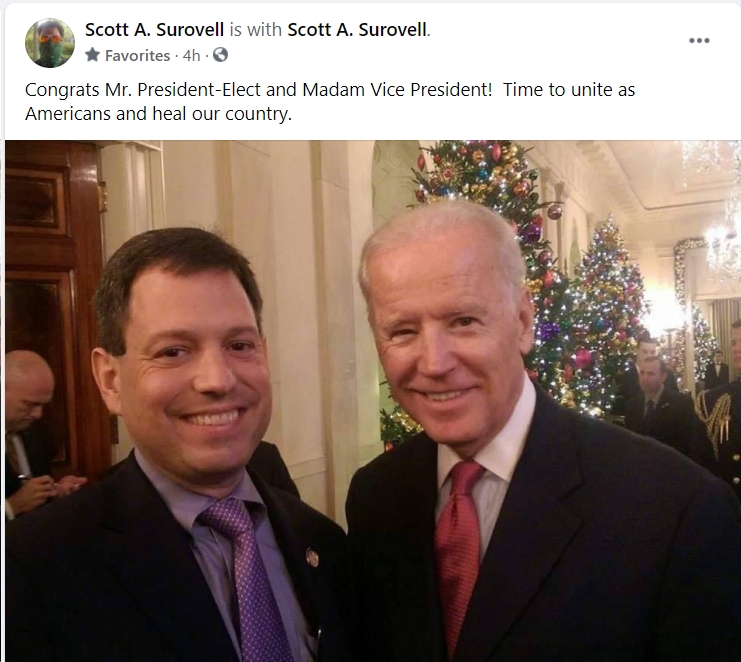 There's no paywall on Blue Virginia, and we definitely want to keep it that way! If you want to help support our work, you can donate here - thanks!
Also, you can
sign up for our weekly email list here
.