Advertisement

The Virginia Sierra Club's 2021 General Assembly grades are out, and the difference between pro-environment, pro-clean-energy Democrats and anti-environment/fossil fuel industry puppet Republicans is stark. See below for the grades (click on each image to enlarge), "on a "diverse range of bills, from energy and efficiency, utility regulation, and transportation, to environmental justice and voting rights," and a few takeaways. As Virginia Sierra Club Director Kate Addelson puts it, "this scorecard offers a valuable guide to voters on which lawmakers consistently support strong policies for climate action and environmental justice."
In the State Senate, 18 out of 18 Republicans got "F" grades from the VA Sierra Club. Disgraceful.
In stark contrast, 10 Senate Democrats got "A" grades: John Bell, Jennifer Boysko, Creigh Deeds, Adam Ebbin, Barbara Favola, Ghazala Hashmi, Janet Howell, Mamie Locke, Jennifer McClellan, and Jeremy McPike. Nice job!
Three Senate Democrats (John Edwards, Joe Morrissey, Chap Petersen) got solid "B" grades, and the other 8 Senate Democrats (George Barker, Lynwood Lewis, Louise Lucas, Dave Marsden, Monty Mason, Dick Saslaw, Lionell Spruill, Scott Surovell) got "C" grades…
In the House of Delegates, all 45 Republicans got an "F" grade, meaning that 63 out of 63 General Assembly Republicans – 18 in the Senate, 45 in the House – got "F"s. With the planet literally on fire and figuratively crying out for relief, this is waaayyyy beyond unacceptable (in a sane world, it should be a disqualifier, in and of itself, for literally anyone to vote for a Virginia Republican).
Again, in stark contrast, *Democrats* in the House of Delegates all got "A" grades, with just two exceptions: a "B" for Del. Angelia Williams-Graves and a "C" for Del. Steve Heretick, who was defeated in the June 8th Democratic primary (bye bye!).
So all told, while 63/63 General Assembly Republicans got "F" grades when it comes to caring about our environment, 63/76 Democrats got "A"s, 4/76 got "B"s, and 9/76 got "C"s.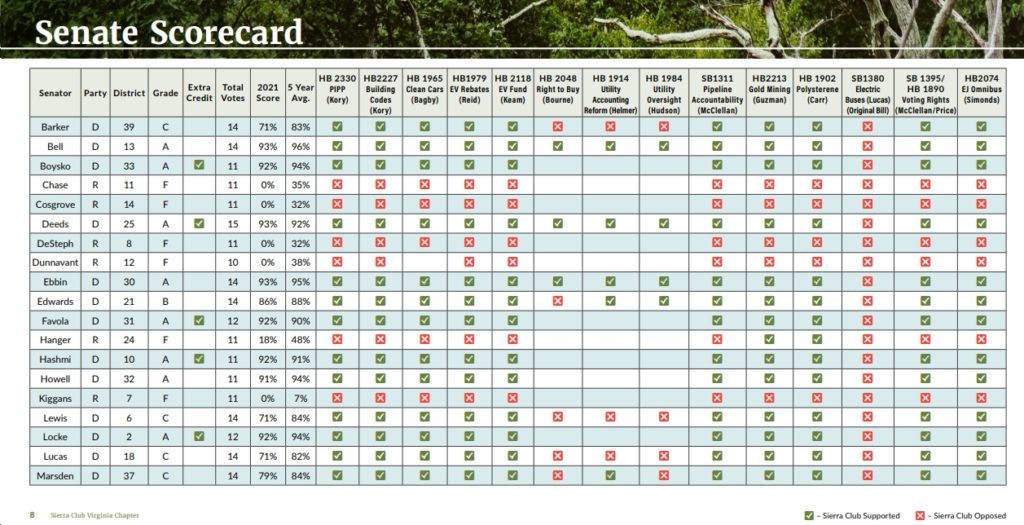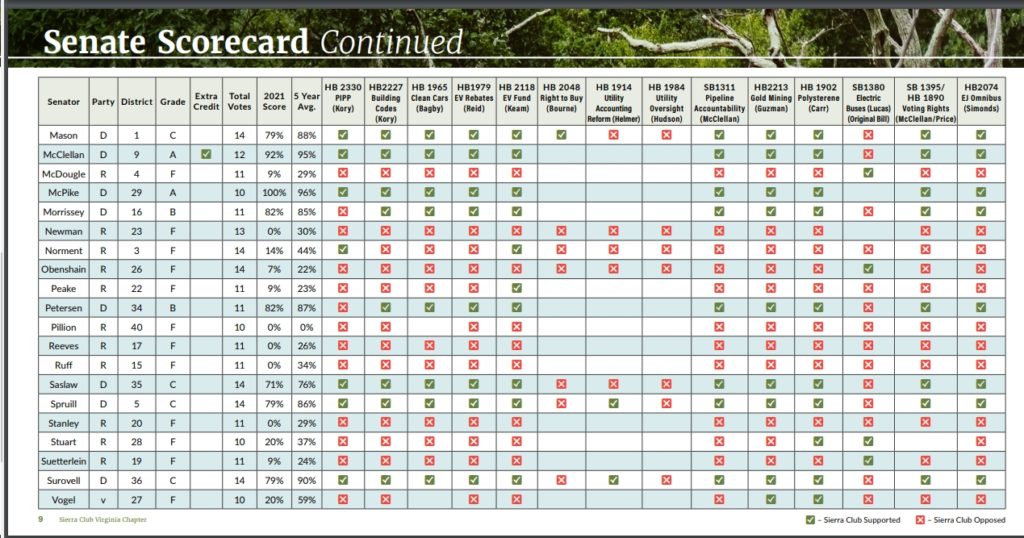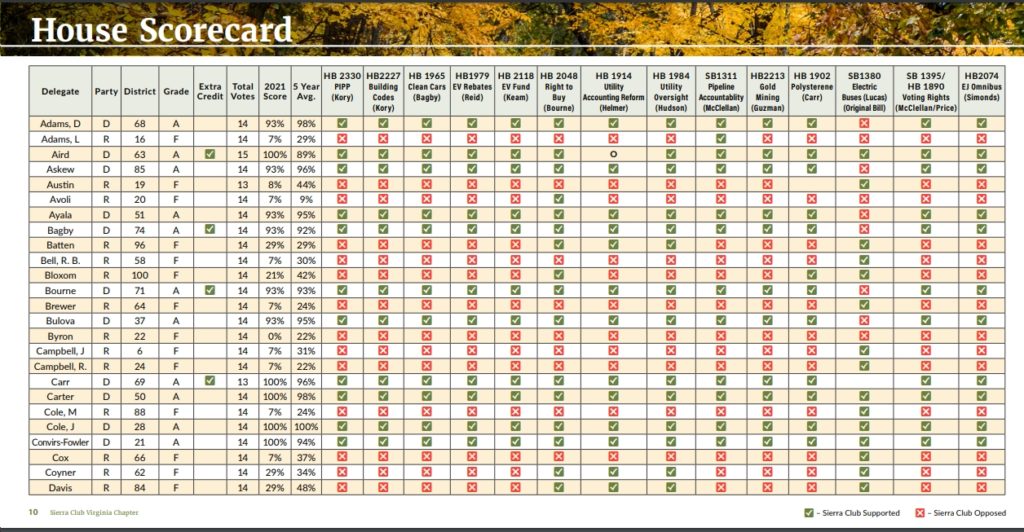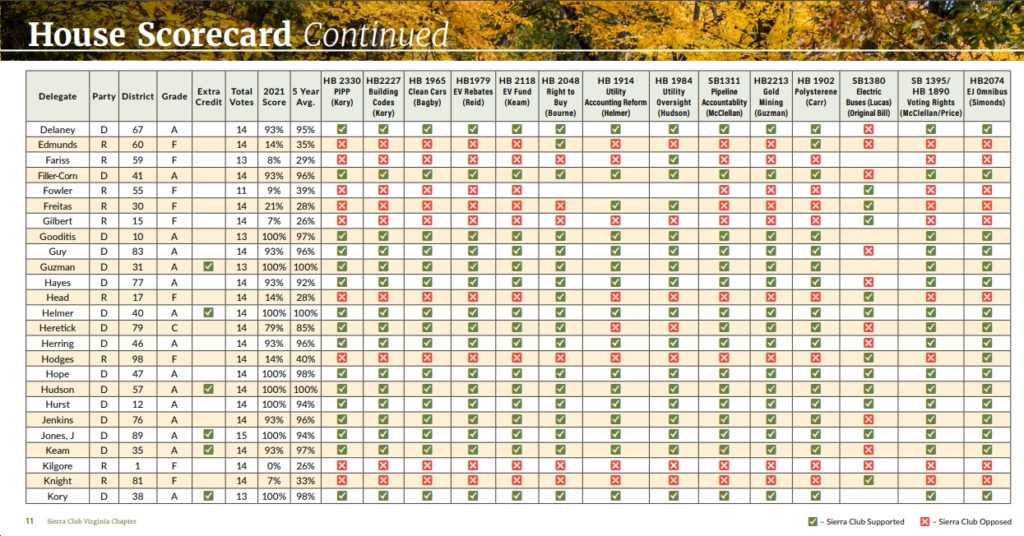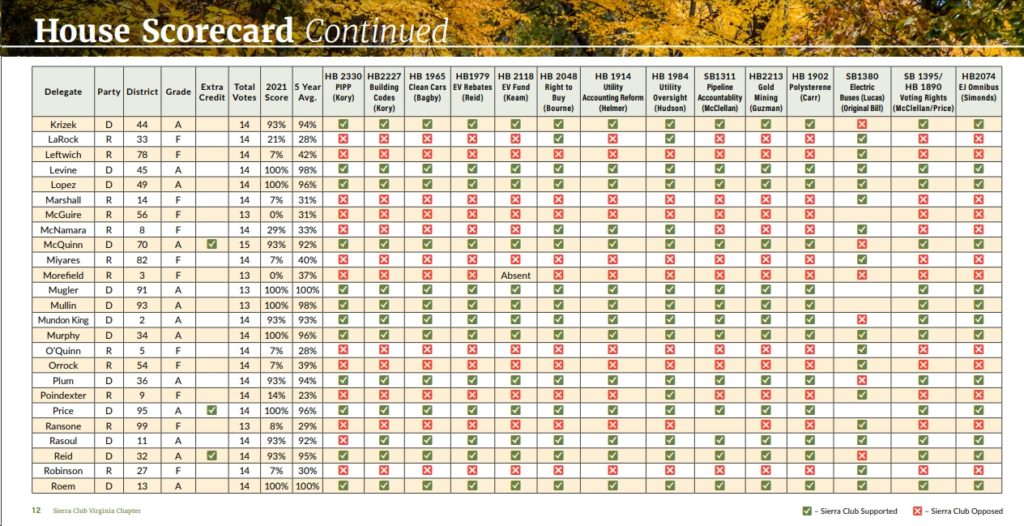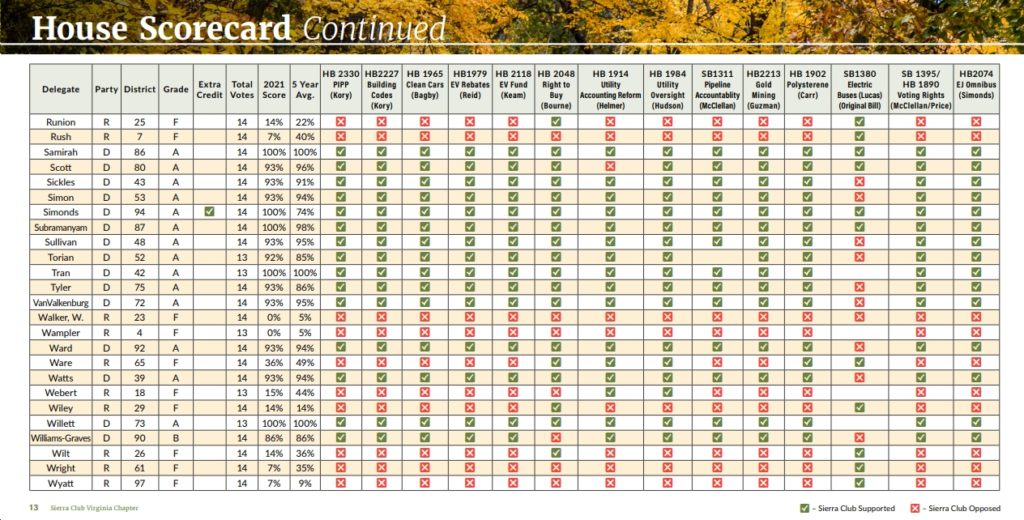 There's no paywall on Blue Virginia, and we definitely want to keep it that way! If you want to help support our work, you can donate here - thanks!
Also, you can
sign up for our weekly email list here
.