With the Virginia General Assembly starting its 2022 session on Wednesday, 1/12 – and with the House of Delegates and governorship under new, Republican (mis)management, unfortunately – there have been FAAAR fewer bills filed than when Democrats were in charge (almost 2,000 bills filed at the same point in 2020 — nearly ten times as many as the 217 filed so far this year!). However, the lack of *quantity* doesn't mean there still haven't been a slew of godawful bills filed by Republicans so far. There have also been a bunch of good ones as well, fortunately. Here are just a few of each, per VAPLAN and others (and, as always, feel free to suggest others in the comments section – thanks)…
Might as well call this one, by right-wing Republican Del. Nick Freitas (R-HD30), the "We LOVE Global Warming and Hate Clean Energy!" bill.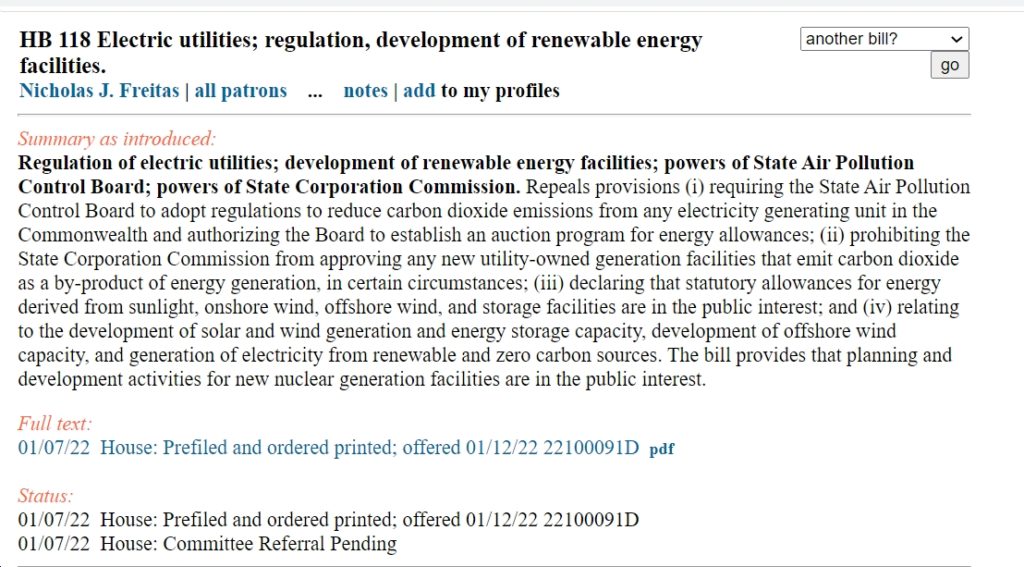 "Check out this ALEC bill from freshman GOP Delegate March. It would privatize…well, everything that's not nailed down in the Virginia Constitution."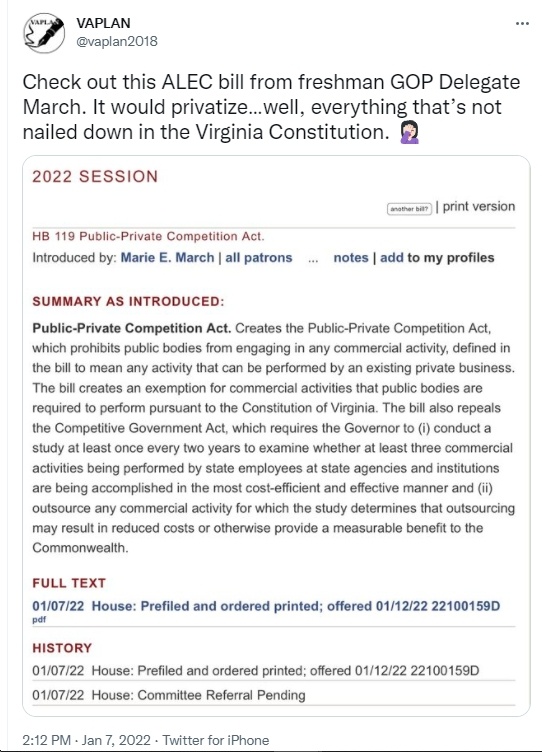 And another bad bill by Del.-elect Marie March (R-HD7), the need for which is…???

Right wingnut Del. Scott Wyatt (R-HD97) has a bill that, among other things, "limits the period during which absentee voting in person is available from 45 days to the 10 days immediately preceding the date of the election, including both Saturdays" and "eliminates the use of drop-off locations for the return of absentee ballots." Why?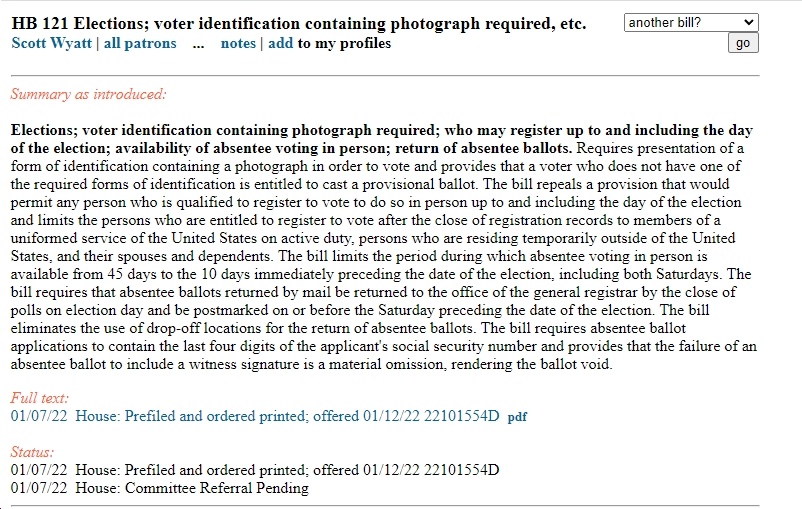 Several bad bills by far-right State Sen. Amanda Chase (R-SD11)

Newly elected Del. Tim Anderson (R-HD83) is about as right wingnutty as they come. Check out the following three bills by Anderson as just the beginning of bad shit by this guy…

This bill by Del. Ronnie Campbell (R-HD24) makes it hard to enforce animal cruelty laws?!? WTF?

And this bill by Del. Ronnie Campbell (R-HD24) calls for a convention of the states, which would quite likely be a disaster.

An almost pure case of voter suppression (disproportionately of Democratic voters) by Del. Ronnie Campbell (R-HD24)

A couple really bad bills by incoming, far-right State Sen. Travis Hackworth (R-SD38). This guy's going to be godawful…

Wow. @JohnMcGuire4VA wants to walk Virginia straight backwards & re-implement a $500 floor for a larceny to be a felony. So Virginia can be once again one of the five harshest states. And we can make sure we keep spending $2b/year locking massive numbers of people up in prison. pic.twitter.com/2dSqV1e8KY

— VAPLAN (@vaplan2018) January 7, 2022
And today, a year later, @JohnMcGuire4VA and the Virginia GOP are ready to repeal this law. https://t.co/q82gb3t7lG

Did Breonna's life matter at all to these people? https://t.co/f4IGPNUfOW

— VAPLAN (@vaplan2018) January 7, 2022
Here's another 🗑 bill from @JohnMcGuire4VA, making someone who sells drugs guilty of felony homicide if the person buying the drugs later (when the dealer isn't even there) dies from an overdose. pic.twitter.com/oe6GvCJoyX

— VAPLAN (@vaplan2018) January 8, 2022
Del. McGuire thinks police departments shouldn't be accountable to the communities they serve. https://t.co/Rz8qYCp01o pic.twitter.com/QQqfAwmbOU

— Brad Haywood (@BradleyRHaywood) January 7, 2022
😡

SB107 (@TommyNorment) would cut the 30% of marijuana tax revenue dedicated to supporting communities historically affected by drug enforcement/overpolicing (scholarships, workforce grants, mentoring, job training, indigent defense, cannabis business loans) pic.twitter.com/dQYWvgz0MX

— VAPLAN (@vaplan2018) January 7, 2022
Now, here are a few GOOD bills introduced so far. Nice job!
This constitutional amendment, by Sen. Mamie Locke (D-SD2), is absolutely crucial, especially given Republicans' assault nationwide on the right to vote!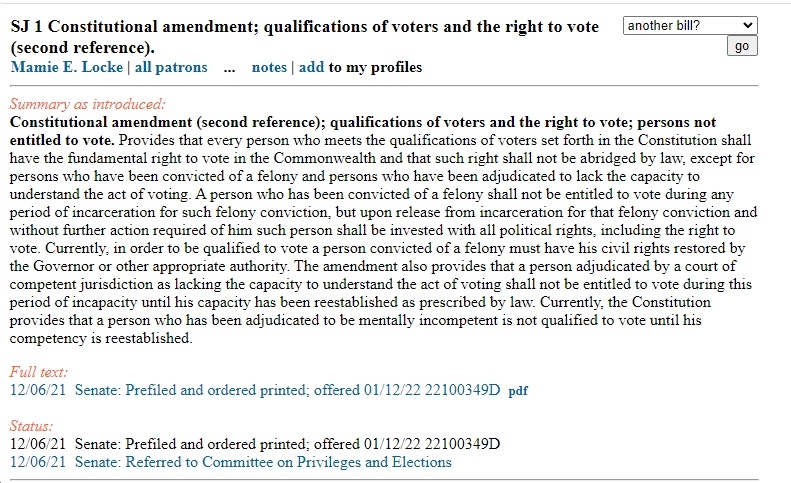 Great bill by Sen. Jennifer Boysko (D-SD33), which unfortunately has almost zero chance of passing the Republican-controlled House of Delegates or being signed into law by soon-to-be Gov. Glenn Youngkin (R). 🙁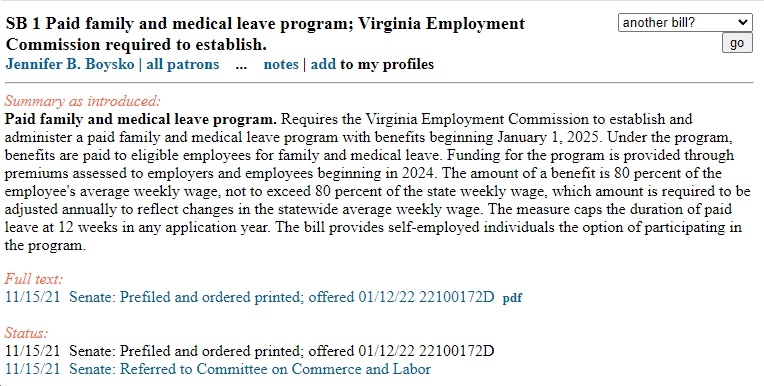 With a 6-3 right-wing US Supreme Court majority in place, who knows which of our rights will be taken away. That's why it's so important for states to codify those rights in their constitutions, such as this constitutional amendment – by Sen. Adam Ebbin (D-SD30) – would do for marriage equality.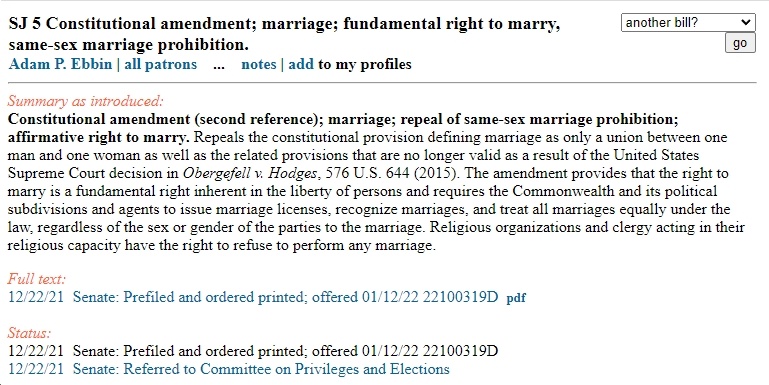 This bill by Del. Lee Ware (R-HD65) won't pass, of course, but it should, as there's no good reason for a state-"regulated" monopoly utility (aka, Dominion Energy) to be allowed to pour money into the coffers of the very legislators who are supposed to be regulating that company!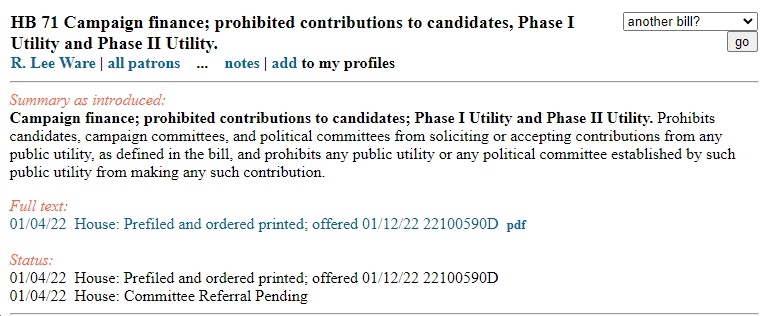 Virginia desperately needs comprehensive, serious campaign finance reform. This bill by Sen. Joe Morrissey (D-SD16) is just one example of the type of reform we need.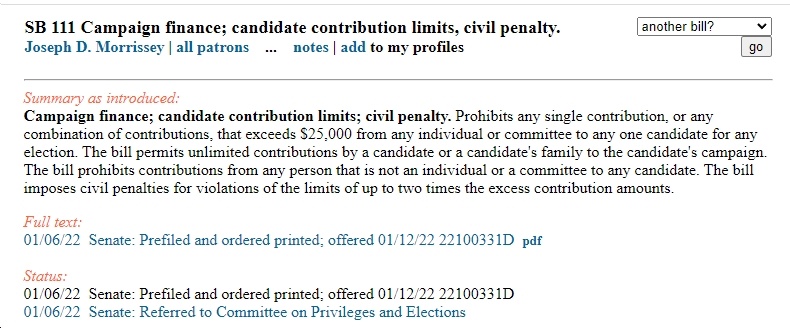 See below for a bunch of good bills, by Sen. Bill Stanley (R-SD20), on prevention of cruelty to animals and promoting the welfare of animals. Our furry friends thank Sen. Stanley! 🙂
This bill by Sen. Barbara Favola (D-SD31) looks excellent, even if it is highly unlikely to pass the Republican-controlled by Republicans…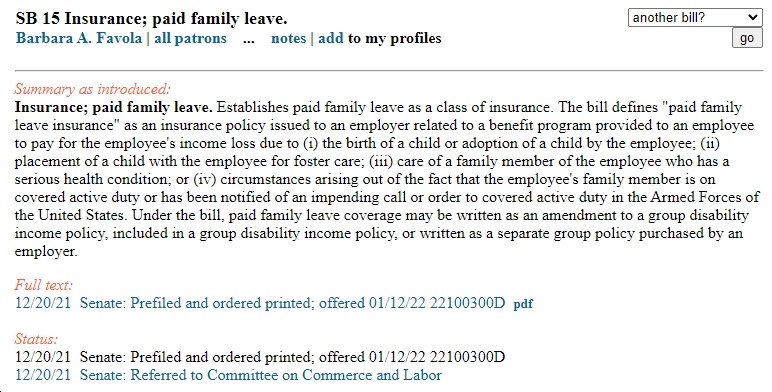 Seems like a good idea, by Sen. Lionel Spruill (D)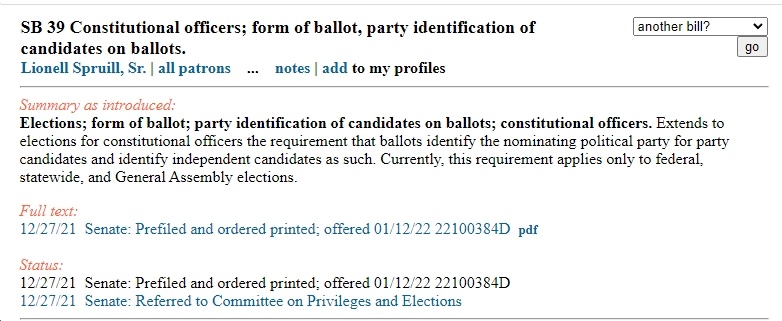 There's no reason for this to be a partisan issue. Prisons populations aren't of any political slant—they aren't all Dem activists, waiting to get out & vote. Allowing ppl to vote after serving time isn't magically going to help Dems get elected. It's just the right thing to do. https://t.co/xJxe1d9bMa

— VAPLAN (@vaplan2018) January 7, 2022