This Tuesday, VA07 Republicans will vote in a primary to select their nominee to take on Rep. Abigail Spanberger (D-VA07) this November. The district is comprised of Prince William County (34.8%), Stafford County (19.7%), Spotsylvania County (18.0%), Culpeper County (6.8%), Orange County (4.9%), Caroline County (4.1%), Fredericksburg (3.8%), King George County (3.4%), Greene County (2.7%), Madison County (1.9%) and Albemarle County (0.02%). The reconstituted district (after 2021 redistricting) is D+2 according to FiveThirtyEight, so it's definitely competitive, although with a very slight Democratic lean.
As for the Republican candidates, click here for a list of all the candidates and a bunch of information about them. In alphabetical order, the candidate are Gary Adkins, Derrick Anderson, Gina Ciarcia, Michael Monteforte, Bryce Reeves, David Ross, Crystal Vanuch and Yesli Vega. As I wrote in that post, they're all in a range of plain-old right wing to faaaar right wing, including the ones currently holding elective office (Vanuch, Vega, Reeves, Ross), which really shows where the current Republican Party's collective head is at.
On the issues, Bryce Reeves is hard right all the way, championing so-called "election integrity"; ranting (WILDLY falsely) that "the left is infecting our schools with anti-American ideals like Critical Race Theory and are more beholden to the teachers union than to students and their parents"; vowing to "fight against attempts to pass red flag laws, universal background checks, high magazine bans, and one gun a month laws"; railing against abortion; etc.
On the issues, Derrick Anderson…doesn't have an issues section on his website, but on his kickoff video, he focuses heavily on the military and foreign policy (particularly Afghanistan), claims that Rep. Spanberger "has been in lockstep with Nancy Pelosi and the extreme progressive agenda of Washington Democrats"; that he'll "stop their tax hikes and destructive socialist polices that are killing jobs and shrinking our economy…work to secure the border…stand with law enforcement…make sure our public schools teach our kids how to think, not what to think," "defend our god-given rights to life and liberty, including the Second Amendment" and "continue to put America first." In short…the guy is HARD right and very Trumpian.
On the issues,

Yesli Vega

…yep, you guessed it, rails against "cancel culture" ("The effects of cancel culture upon our nation has been chilling") and a supposed "small left-wing mob who find offense in everything"; also rips "the likes of AOC, 'The Squad' and many others in today's Democrat Party"; etc. She argues that "our right to keep and bear arms must never be infringed"; opposes "ideologically based education that looks at everything through the divisive prism of race"; says she "strongly oppose[s] bills like HR1 which would allow the likes of Nancy Pelosi and AOC to dictate the way elections in Virginia are run" (which, of course, is NOT what HR1 would do…); is not a fan of the Affordable Care Act, which she falsely claims "made the cost of healthcare, anything but"; etc. In short, Vega is hard right all the way.
Which of the far-right candidates are the frontrunners for the VA07 nomination? It's hard to say for sure, since there hasn't been much polling (see here for a recent one, which had it as Reeves 21%-Vega 19%-Anderson 14%-Vanuch 5%-Ross 5%), but it appears that the three candidates with the best chances of winning on Tuesday are: Prince William County Supervisor Yesli Vega (who is based in the jurisdiction which makes up the largest share of VA07); State Senator Bryce Reeves (who is based in Spotsylvania County, the third-largest jurisdiction in VA07); and Derrick Anderson (also based in Spotsylvania County). Also, here are the latest fundraising numbers for these three candidates…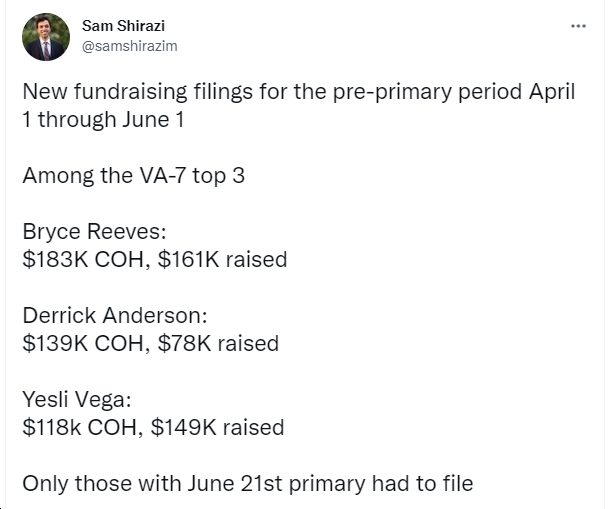 With that, see below for some information/endorsements for Vega, Anderson and Reeves. As you can see, they are all VERY right wing, edging into far-right extremist territory. Any of them would be a disaster in Congress, not to mention a MASSIVE downgrade from Rep. Abigail Spanberger, so let's just hope that their extremism backfires in November.
Yesli Vega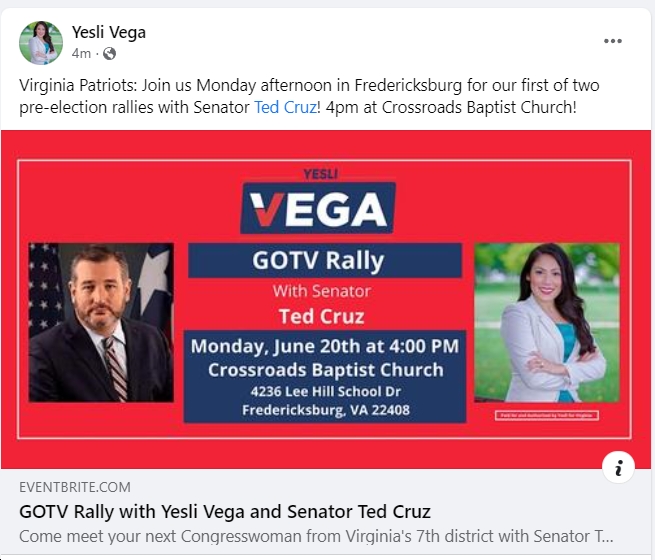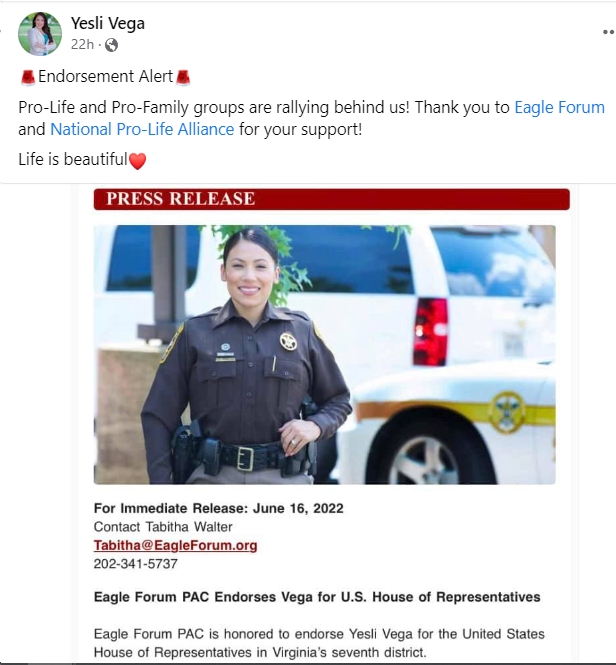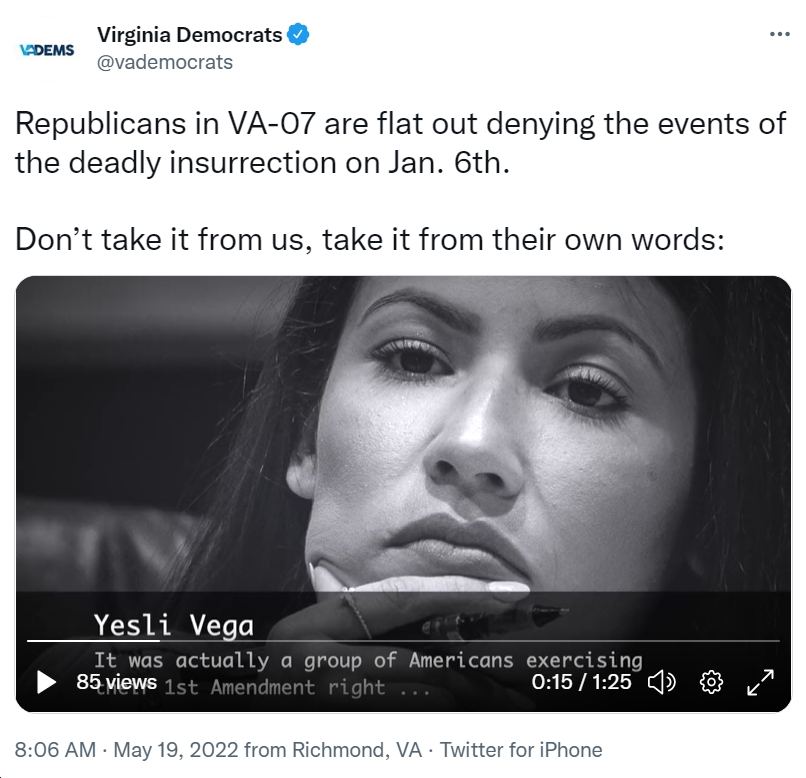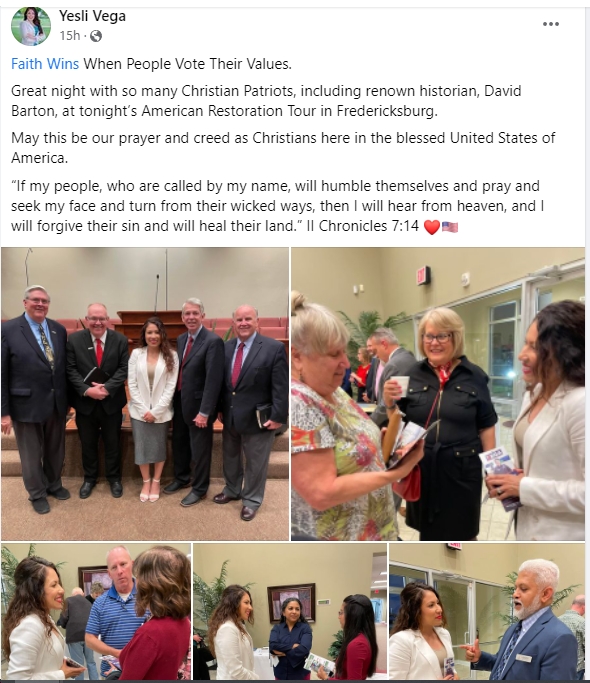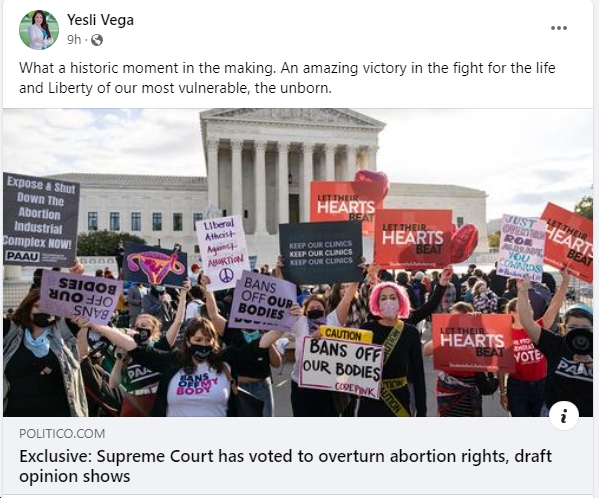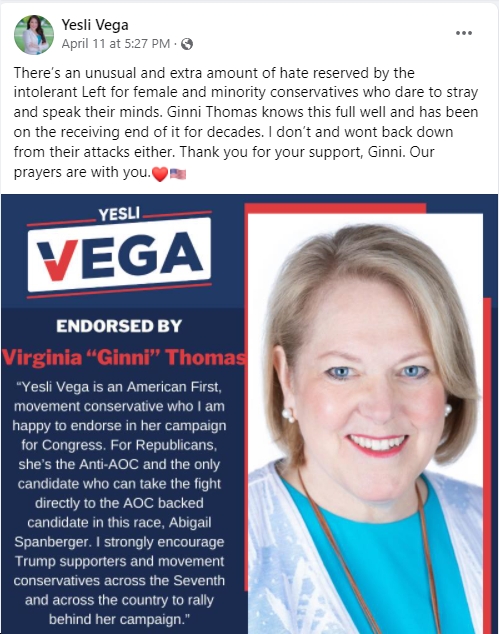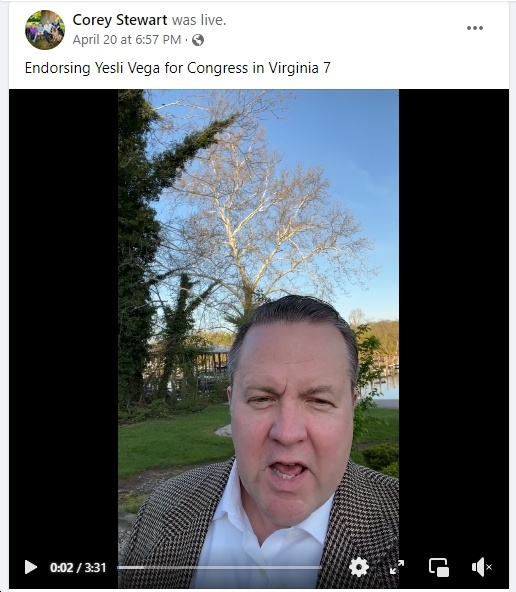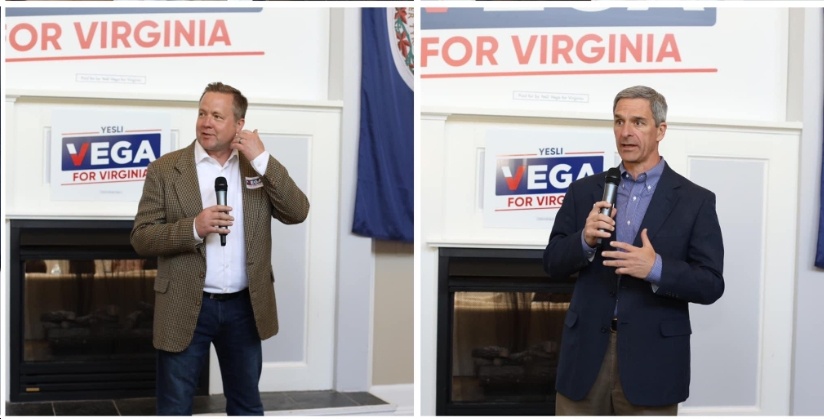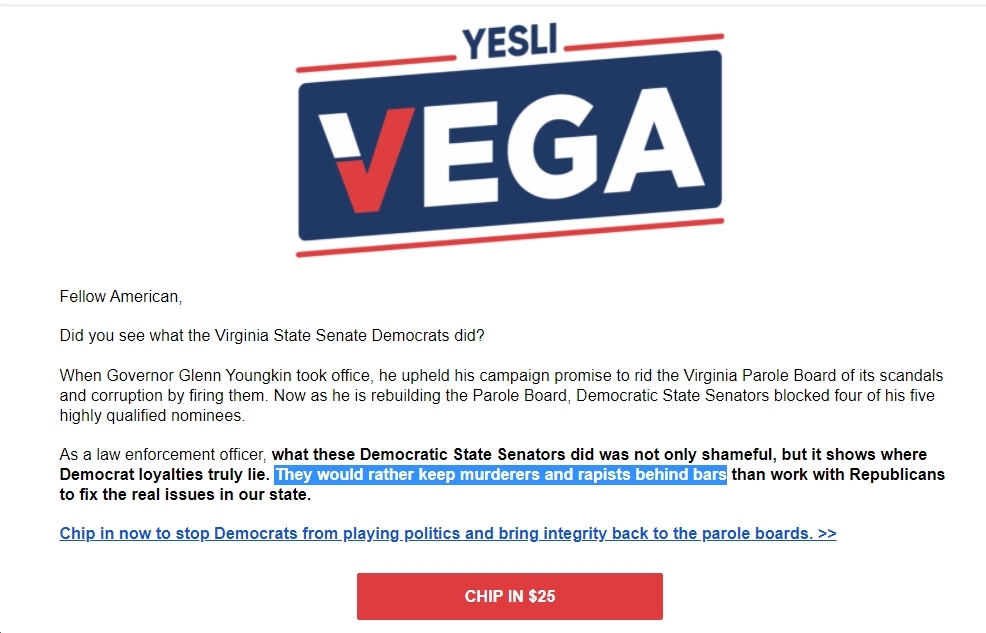 Derrick Anderson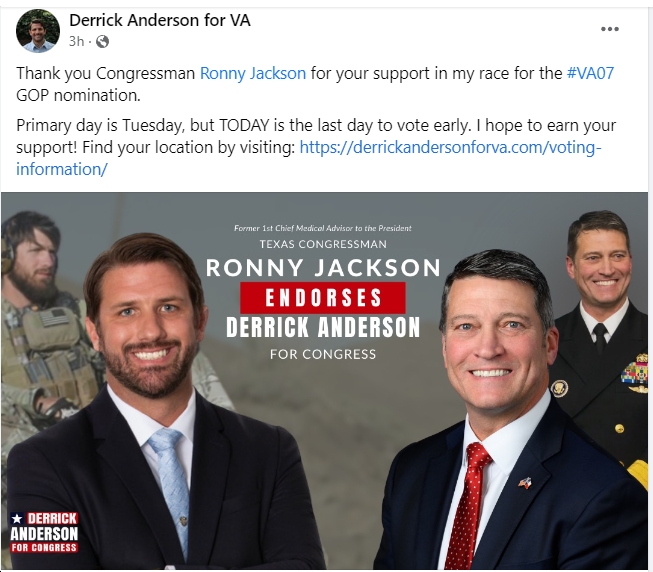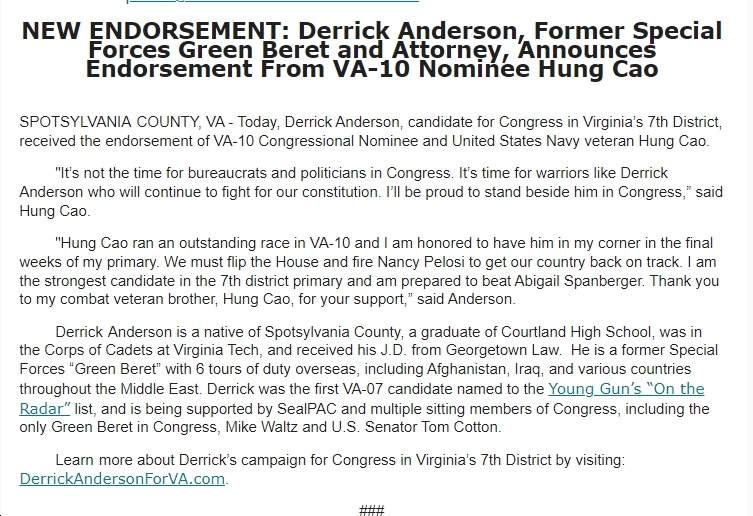 Bryce Reeves