The media loves pretending that Glenn Youngkin is some sort of "moderate," partly because they are too lazy to examine his statements, policy positions, etc., and also because he can pretend to be semi-normal, wears a sweater vest, doesn't have a voting record, put out ads introducing him as some sort of normal suburban basketball dad, etc. In reality, though, as we've seen during his first seven months in office, during which he's pushed divisive, damaging, right-wing policies, Youngkin is anything BUT a moderate. Need more evidence?
Check out, below, some of Youngkin's endorsements for Congress, which include a bunch of 2020 election "Big Lie" promoters, as well as several who minimize (or even label as a "hoax") the violent, pro-Trump insurrection on January 6th, 2021 – and at least one candidate (Karina Lipsman in VA08) who actually called for JAILING Anthony Fauci. So…these are the people who Glenn Youngkin freely CHOSE TO ENDORSE (e.g., nobody forced him to do so). And that, very clearly, tells us all who and what Youngkin is – the same guy who proudly accepted Trump's endorsement and who infamously declared, "President Trump represents so much of why I'm running."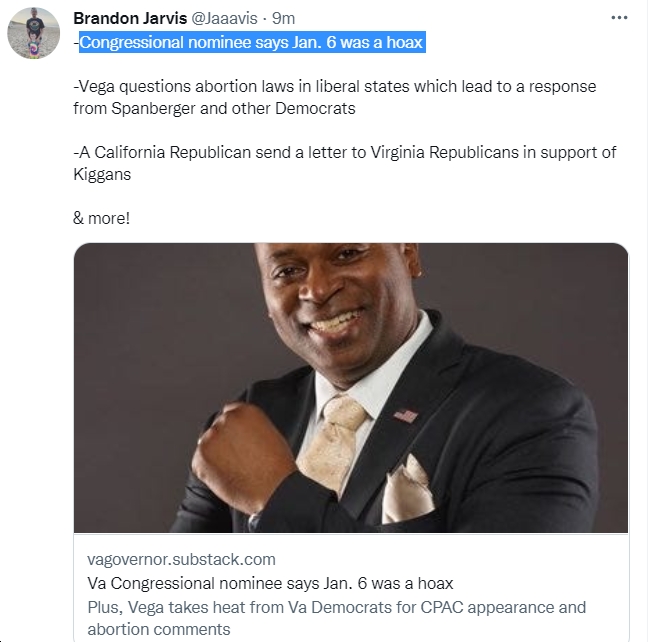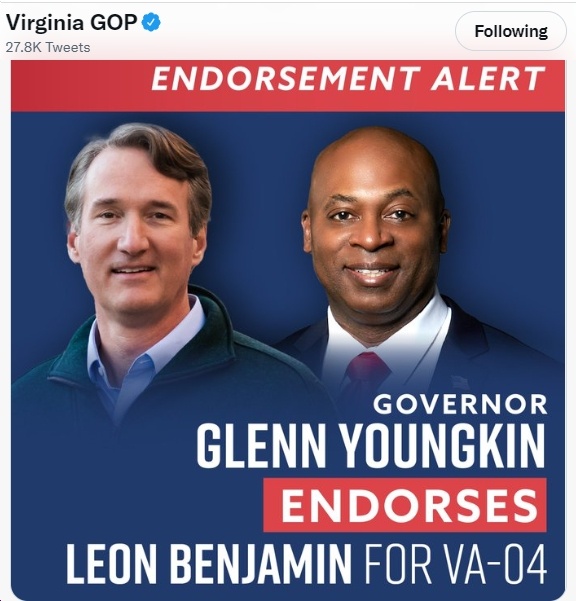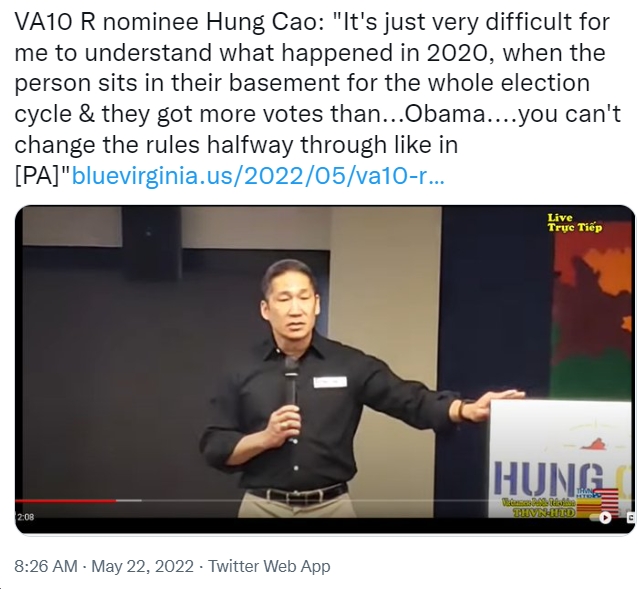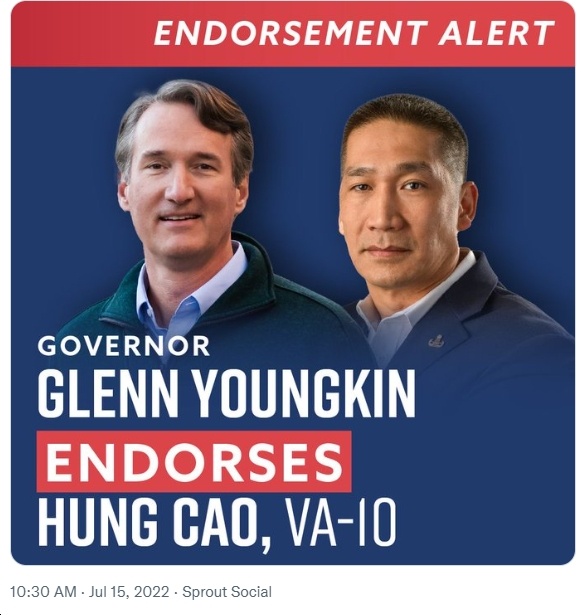 And Glenn Youngkin endorsed Yesli Vega, who has denied/minimized the violent, pro-Trump insurrection that took place on 1/6/21.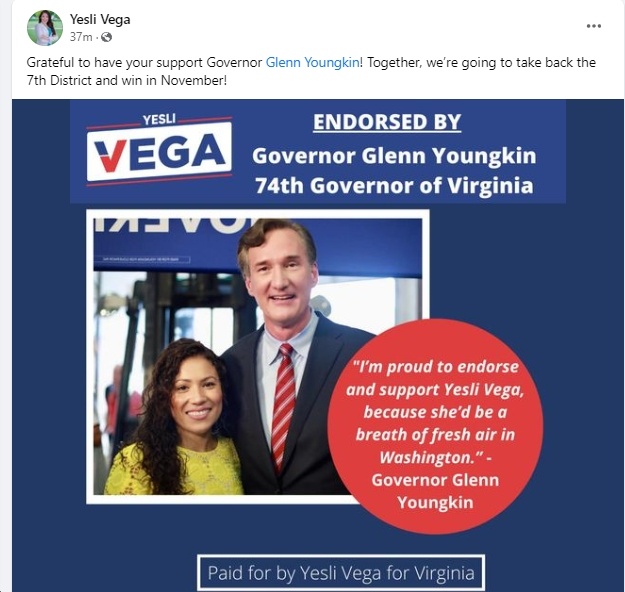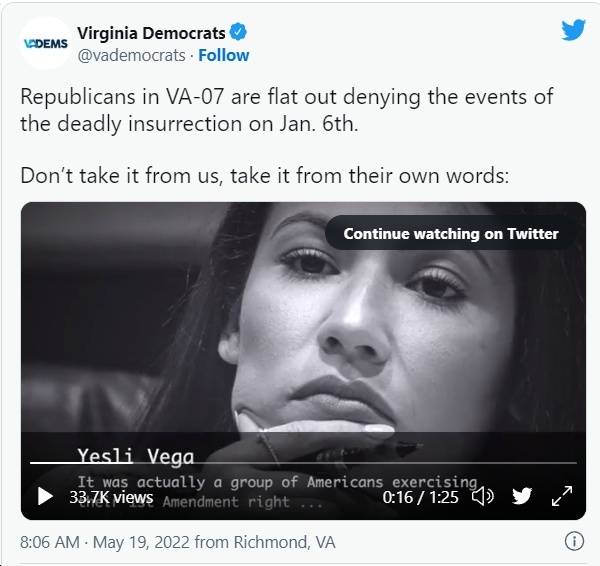 Then There's Jen Kiggans in VA02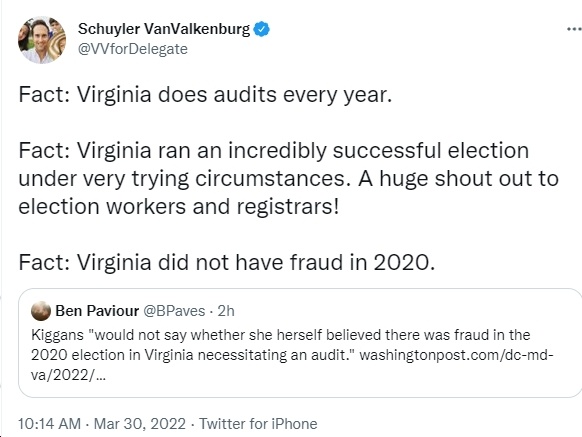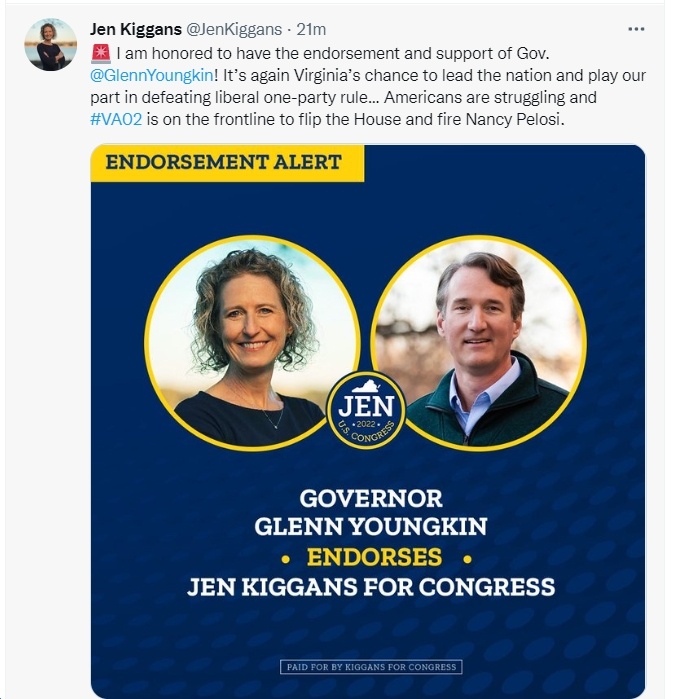 This endorsement is utterly disgraceful, given that Lipsman called for Fauci "should be jailed!" Of course, Youngkin's the same guy who said he was "honored" to be endorsed by traitor Trump, so…'nuff said. https://t.co/zY4Ar5kWgR pic.twitter.com/4mIuNR3DhY

— Blue Virginia (@bluevirginia) July 22, 2022