Despite Glenn Youngkin's dishonest denials, we all know he's seriously testing the waters and traveling around the country, stumping for far-right candidates, as part of his possible 2024 run for the Republican presidential nomination. And we also know that Youngkin will say or do anything to fulfill his ambitions.
Now, according to this scoop by Patrick Wilson of the Richmond Times-Dispatch, that includes – as Wilson writes – "Virginia [paying] Governor Youngkin's political ad agency $268k to make a tourism ad – featuring Youngkin" (see below for the ad).  As VA House Democratic Leader Don Scott puts it, "This is government corruption at its height. It's a campaign ad." and "The Office of the Inspector General needs to investigate how this was able to happen." And as the Virginia Democrats succinctly summarize, "This is a clear misuse of taxpayer dollars for Youngkin's own political gain. There should be an immediate investigation into this corruption and the Governor should demand the agency returns the money."
The political advertising agency behind Glenn Youngkin's successful bid for Virginia governor, which created his branding and specializes in work for Republican candidates, received a $268,600 contract from a state agency to produce a tourism video that heavily features Youngkin himself.
The ad will appear in Virginia's airports and welcome centers at a time when Youngkin is considering a run for president and is seeking to boost his national image.
The contract between the state tourism department and Richmond-based Poolhouse is its first such contract for the state agency. The advertisement features Youngkin at the Richmond Raceway, his voice also narrating the ad.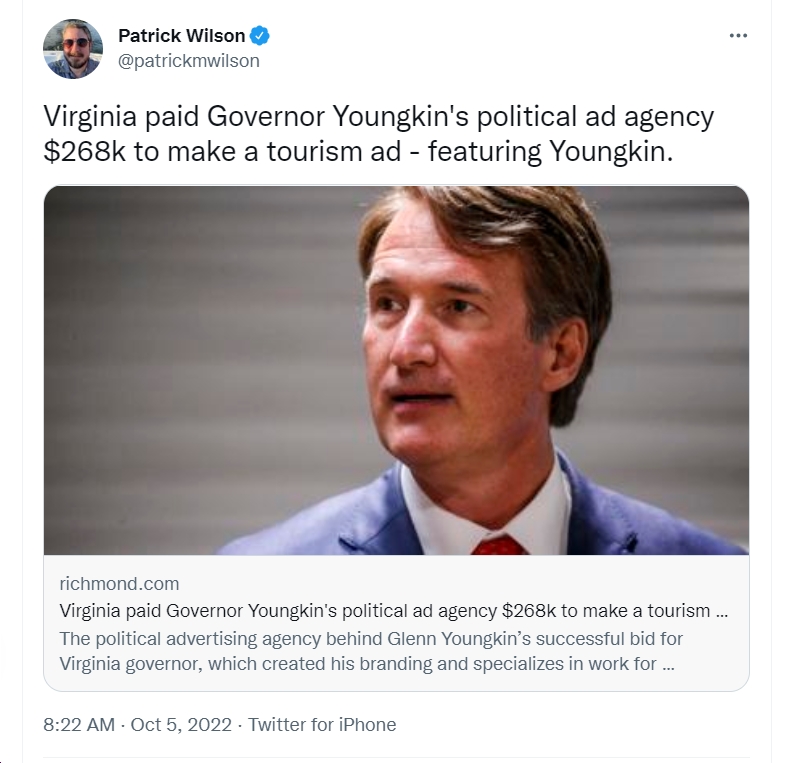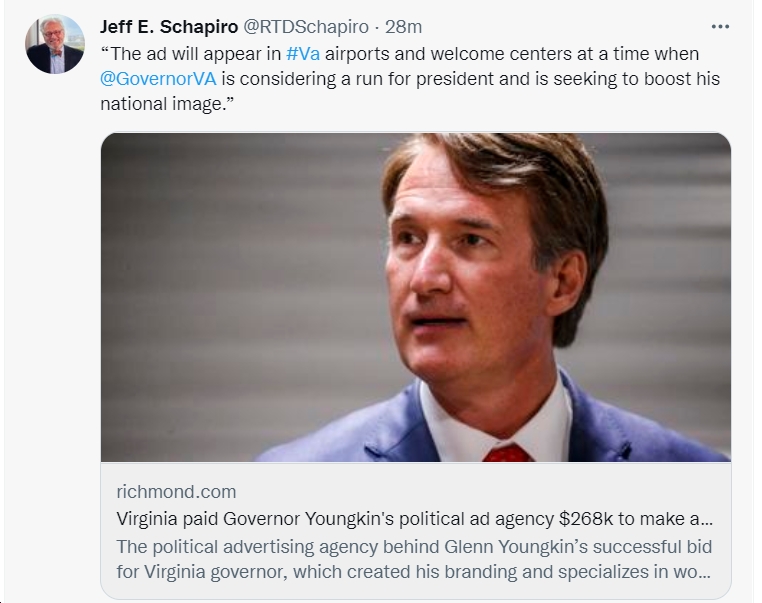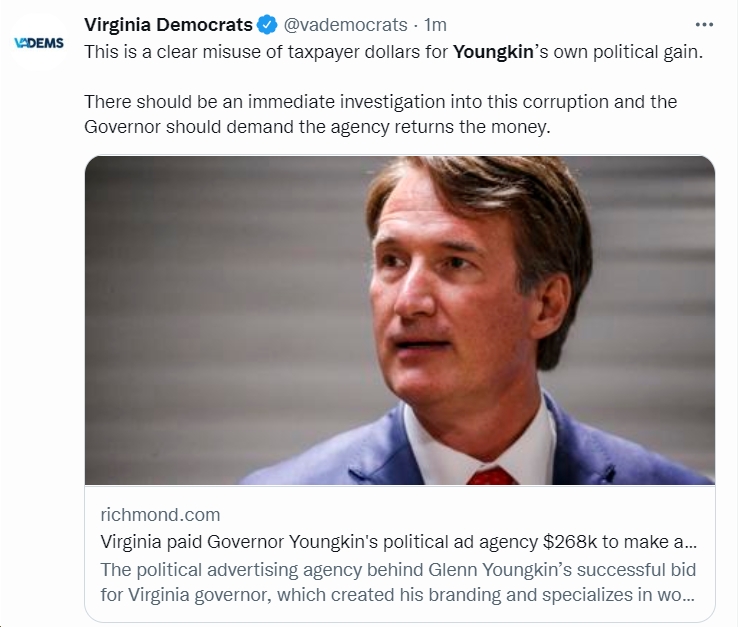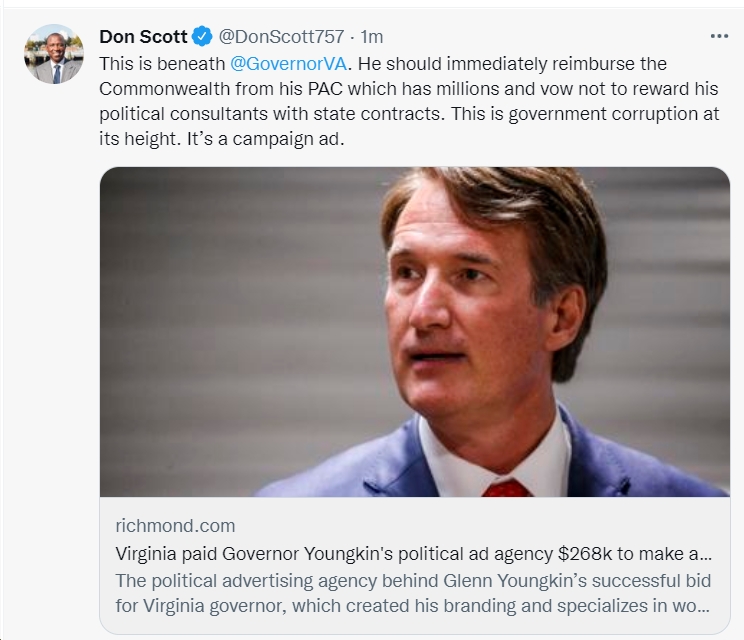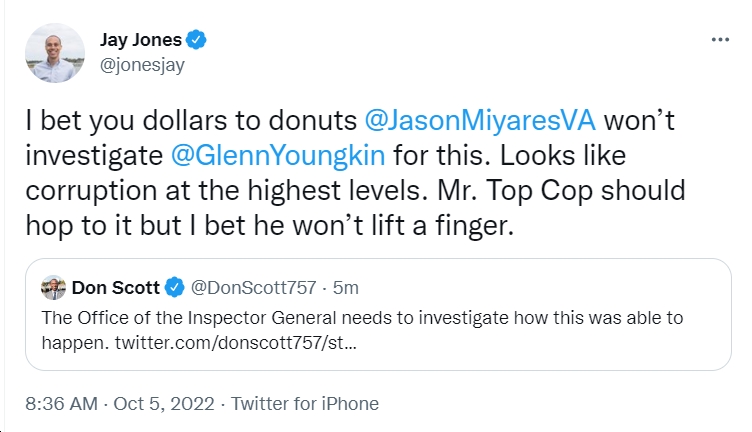 In Virginia there's a million ways to say welcome, and @GovernorVA wants to be one of the first! We hope your holiday weekend was filled with Virginia adventures, and we can't wait to welcome you back again next time. #VisitVA pic.twitter.com/E4ncef9Zm1

— visitvirginia (@VisitVirginia) September 6, 2022