Don't ever kid yourself about who and what these theocratic extremists, aka Republicans, are all about.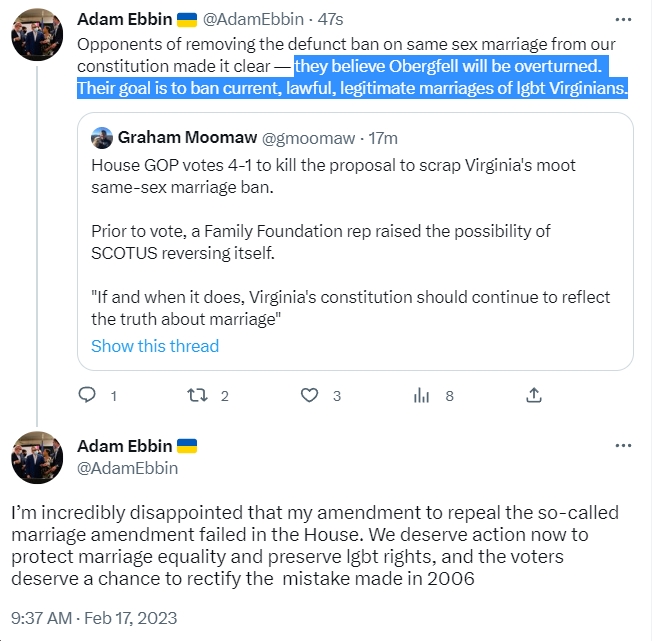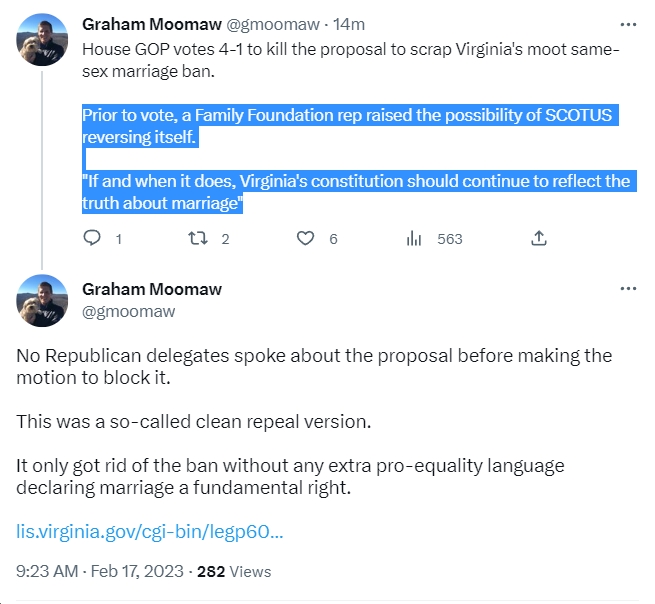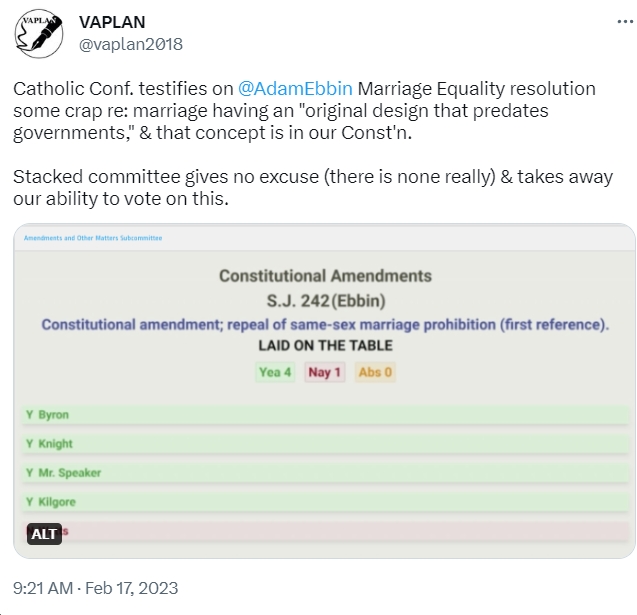 From the VA House Democratic caucus:
RELEASE: Republicans Kill Last Hope at Removing Same Sex Marriage Ban in Virginia This Session
Same Sex Marriage Ban Still In Virginia Constitution
RICHMOND, VA – Today, House Republicans killed an amendment that would have allowed for Virginians to decide weather to repeal the ban on same-sex marriage in the Virginia Constitution.
Delegate Mark Sickles, who carried a House resolution and bill that would have affirmatively guaranteed all Virginians the right to marry, said "Our Marshall-Newman Amendment is no longer enforceable, yet it sits in its utter ugliness in our constitution." The House MAGA GOP refused to even hear Delegate Sickles' bill and now they've killed the bipartisan effort from the Senate to give Virginians the freedom to marry.
"The reality is that until our constitution is amended, marriage equality is not truly safe here in Virginia," said Chair Charniele Herring. "House Republicans just ignored the opportunity to ensure our constitution reflects the values of our Commonwealth."
"Republicans have spent this session showing how out of touch they are with Virginia. They started this session professing support for gay marriage only to come in at the eleventh hour and end any chance of equality in Virginia," said Leader Don Scott. "This entire session has been a story of MAGA Republicans using culture war distractions to strip Virginians of their basic rights and freedoms."