The point of this post isn't to get everyone all depressed, but simply a reality check - based on Virginia House of Delegates elections...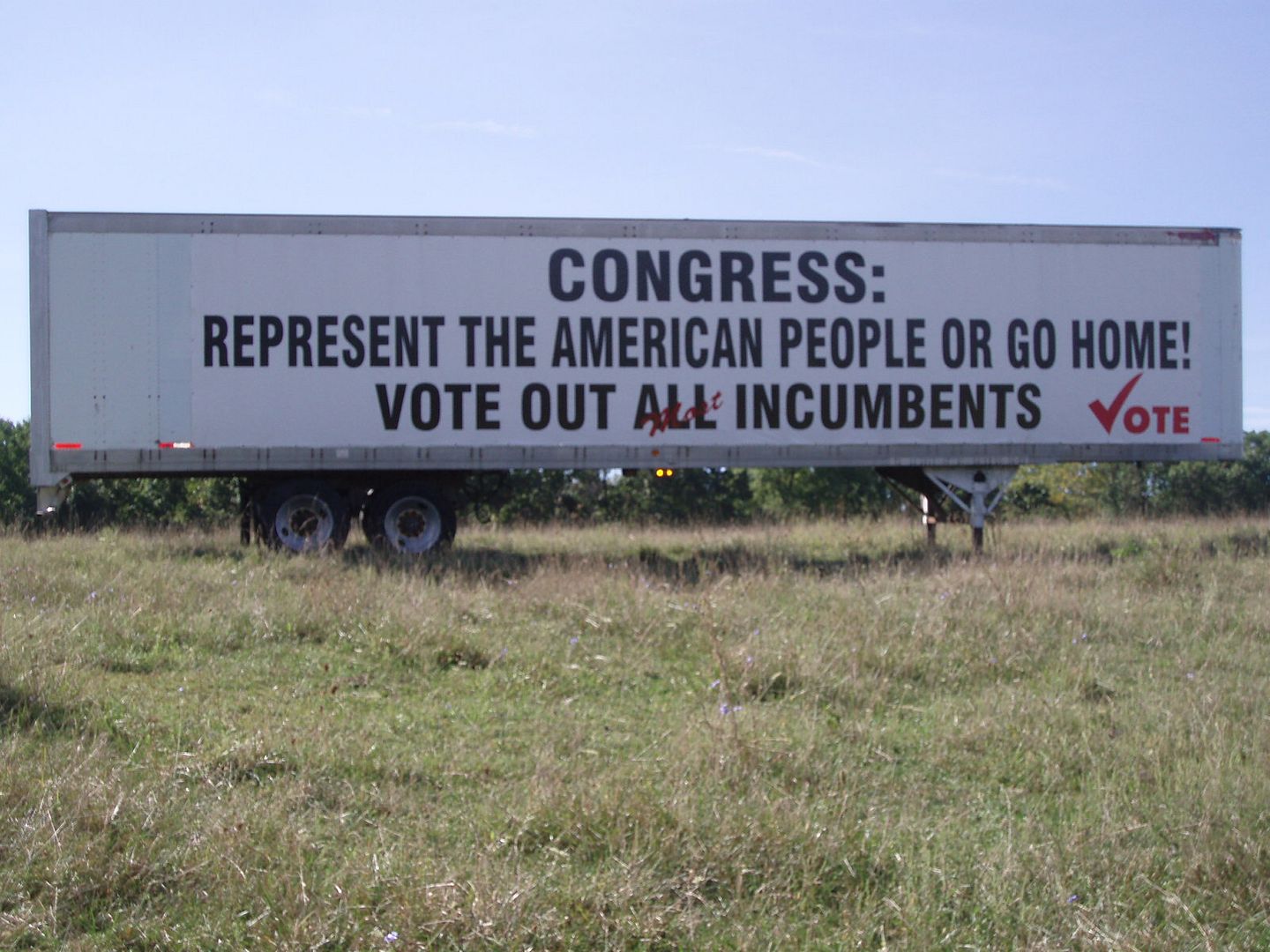 Along I-81 about a month ago, a number of these trailers was standing at the ready near Harrisonburg. Most contained the "populist" slogan without the "ALL" crossed with the word "Most" in red. None of them sport any claim of sponsorship by whomever is the "proud" patron. This trailer is in Goodlatte country in a field along I-64. Look for the unedited versions soon in a Democratically represented district near you. What if the media narrative of outsider candidates is a lie? What if incumbents are so lopsidedly ahead that there is absolutely no contest? And what if it is unlikely that the GOP will take over at all?
Rachel Maddow scored another great clip with her fact checking the phony narrative of the "year of the outsider." No matter how many insiders win (and outsiders lose), Maddow reinforces, the media keeps up with their manipulation of voters.
324 incumbents have won their primaries, but only 7 challengers have won. Sarah Palin keeps losing with "her" Tea Party candidates too, but for some reason the media still keep promoting her mindless endorsements and prognostications. "Lazy nonsense" and mindless repetition" (Maddow's terms) are too generous. It's enough to make you ask what's up with that? And I'm afraid we know what that is.