This is the fifth part of a twelve part series looking at the challenges, obstacles, and future possibilities of Virginia Democrats. Here are the previous diaries: Day One, Competitive Districts. Day Two, Turnout Problems. Day Three, Past Mistakes. Day Four, Downstate Democrats. To show that you've read this diary and support the project, please vote in the poll at the end. Thank you!
On the fifth day of Christmas, the Commonwealth of Virginia gave to me ...
Incumbents who are so safe in their seats they don't remember the last time they had to actually campaign. Could they even fundraise if they tried? Do they know anything about targeting, polling, and tools like Votebuilder or Catalyst?
In 2013, 41 incumbent Delegates were not even challenged by another candidate, either by the other major party or by a minor party candidate. One more was able to win their first election without any challenge at all, walking right into office. That may seem sad, but it's an improvement over 2011, when 59 incumbents were unchallenged in their newly drawn districts. That's similar to elections in 2003, 2005, and 2007, where over 60 delegates on average, almost two-thirds of the chamber, were unchallenged. In the ten years from 2003 to 2013, well over half of all delegate races were unchallenged.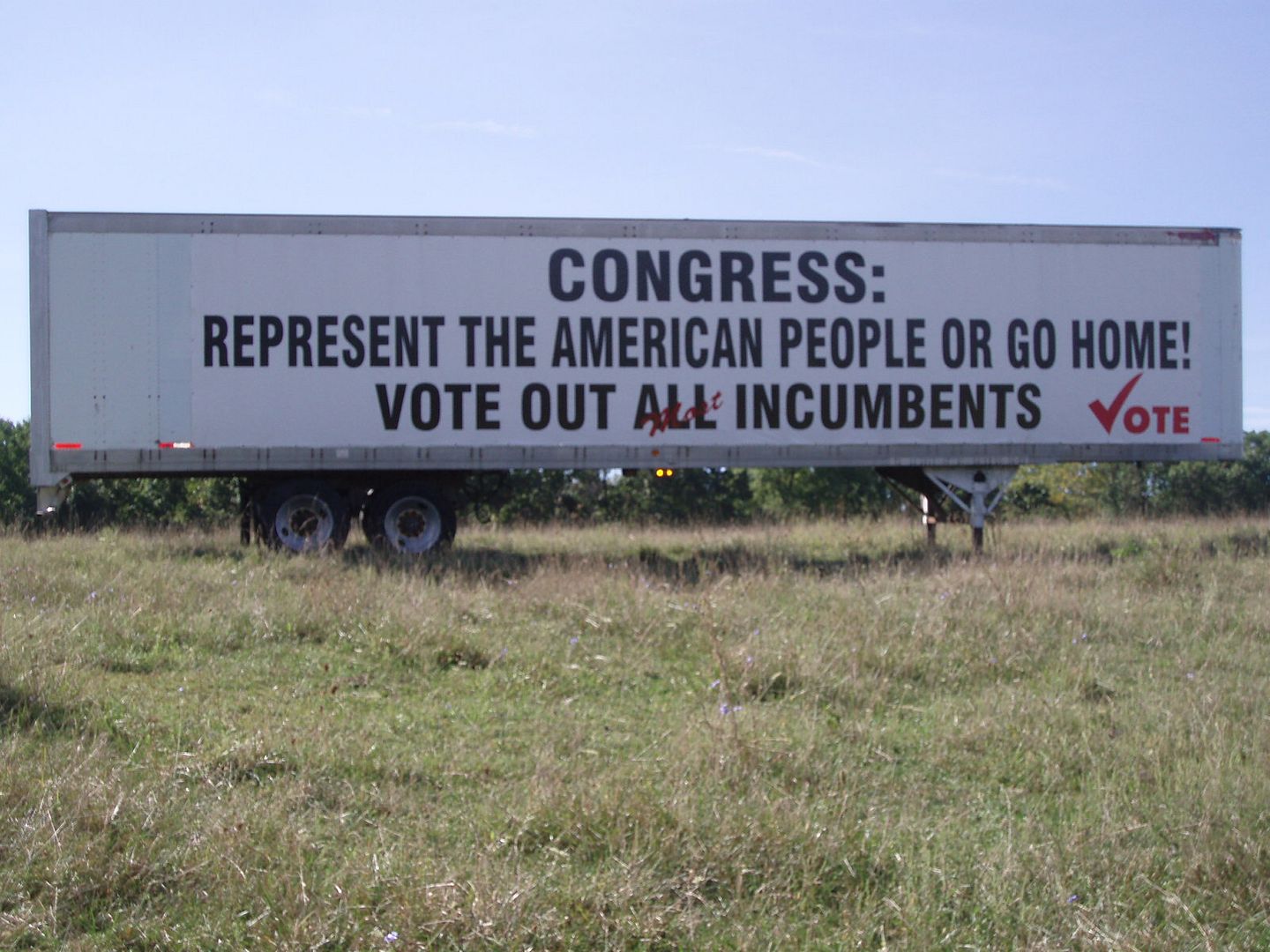 Along I-81 about a month ago, a number of these trailers was standing at the ready near Harrisonburg. Most contained the "populist" slogan without the "ALL" crossed with the word "Most" in red. None of them sport any claim of sponsorship by whomever is the "proud" patron. This trailer is in Goodlatte country in a field along I-64. Look for the unedited versions soon in a Democratically represented district near you.