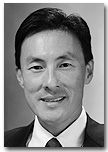 By now, many of the 90,000 Virginians who used the state website to file taxes free last year are finding out that Delegates Byron (R-Campbell), Comstock (R-Fairfax), and Keam (D-Fairfax) helped pick their pockets. Shame on them. They were craftily manipulated by those who received the advance benefit of patronage.
"It looks like we are going to be able to go home and tell people we didn't raise their taxes," state Senator Creigh Deeds (D-25th), said during a Senate floor debate over House Bill 1349 at the close of the assembly's legislative session in March. "But with this bill, we are going to tell some people they are going to have to pay more to file their taxes." from the Richmond Times Dispatch
Last session, almost unnoticed, the General Assembly in its collective wisdom decided that the cost of a service that is only required as a result of a state function should be borne twice by the taxpayers. Not only is it disappointing that so many legislators were hornswoggled by the cute initiative (messaging is everything these days), it is also alarming that they didn't understand the business case at all. The honor roll of members voting for Virginians is short enough that it is included below the fold. Not a Republican among the 16.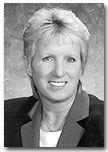 Delegate Kathy Byron (R-Campbell) has proposed legislation that creates a special class of citizen. Apparently, politicians are more entitled to privacy than the rest of Virginians. The bill ostensibly prohibits the use of electronic tracking devices for "opposition research." The quaint, teensy bill is lazily crafted or deviously designed.
"We are still entitled to some privacy." - Delegate Byron in the GPS Tracking News
Apparently we can still put GPS devices on political figures' persons, in their phones, on their dog's collar...implanted...wherever. Offered January 12, the bill was filed days after Representative Gabrielle Giffords and her constituents were attacked by a gunman outside a Tucson supermarket. It comes across as a sly attempt to prey on latent paranoia. This bill's protections would have done nothing to change the events in Tucson and is inappropriately timed.
A BILL to amend the Code of Virginia by adding in Article 6 of Chapter 4 of Title 18.2 a section numbered 18.2-60.5, relating to placement of electronic tracking devices in or on vehicles of political adversaries; penalty.