Advertisement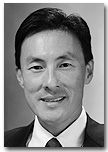 By now, many of the 90,000 Virginians who used the state website to file taxes free last year are finding out that Delegates Byron (R-Campbell), Comstock (R-Fairfax), and Keam (D-Fairfax) helped pick their pockets. Shame on them. They were craftily manipulated by those who received the advance benefit of patronage.
"It looks like we are going to be able to go home and tell people we didn't raise their taxes," state Senator Creigh Deeds (D-25th), said during a Senate floor debate over House Bill 1349 at the close of the assembly's legislative session in March. "But with this bill, we are going to tell some people they are going to have to pay more to file their taxes." from the Richmond Times Dispatch
Last session, almost unnoticed, the General Assembly in its collective wisdom decided that the cost of a service that is only required as a result of a state function should be borne twice by the taxpayers. Not only is it disappointing that so many legislators were hornswoggled by the cute initiative (messaging is everything these days), it is also alarming that they didn't understand the business case at all. The honor roll of members voting for Virginians is short enough that it is included below the fold. Not a Republican among the 16.

Okay, now tax returns which cost the state of Virginia $49,200 to process can now cost the state, best case, at least $90,000 more. And none of any of the additional once potential iFilers can be assisted in the local tax commissioner's offices using iFile to complete their returns; a service that is justifiably a function of government; or do we want to avoid technology? Paper, all paper. The $1 per return estimate to process by paper is woefully underestimated. It does not account for the total preparation time in government offices throughout the state; only processing. And for the Virginia taxpayers who are directed off from the "innovative" "Free File" webpage: a cost that can escalate toward $100 or more, depending upon the rabbit hole the taxpayer gets sucked down, Virginia is generating revenues for the likes of Intuit. Looks like Bob's all for jobs in California. The return on Intuit's investment will be handsome. The $135,250 they have invested in Virginia "causes" since 2001 has a potential first year return of $1.5 million. And longer term? A bonanza.
(In 2009) Intuit also gave $7,500 to the McDonnell for Governor campaign and $5,000 to the Strong Majority PAC run by House Minority Leader Ward L. Armstrong, D-Henry.
Intuit's causes include, coincidently as an afterthought, certainly, Byron and Comstock, but Keam, was left flat-footed and empty-handed. Maybe Senator Saslaw (D-35th) will share some of the $7,500 he received from Intuit with his House pal; $2,500 of which he pocketed just days before his vote on the bill.
In both houses of the General Assembly, they heard the word "free" and a stampede occurred. But the "Free" in "Free File" is for a free Federal return; not necessarily state…and not necessarily Federal for that matter either. They simply didn't have a clue what they were buying.
You keep hearing that government should do what government does best, but if our representatives can't recognize it, how are we going to achieve that?
The iFile Honor Roll

Senators:

Deeds (D-25th)

Edwards (D-21st)

Locke (D-2nd)

Lucas (D-18th)

Marsh (D-16th)

Whipple (D-31st)

Delegates:

Abbott (D-93rd)

Brink (D-48th)

Carr (D-69th)

Ebbin (D-49th)

Hope (D-47th)

Kory (D-38th)

Plum (D-36th)

Scott, J.M. (D-53rd)

Surovell (D-44th)

Watts (D-39th)
There's no paywall on Blue Virginia, and we definitely want to keep it that way! If you want to help support our work, you can donate here - thanks!
Also, you can
sign up for our weekly email list here
.