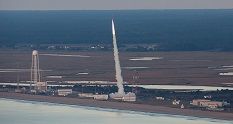 While riding the good fortune of geographic proximity to Washington, McDonnell never brought a single advanced industry employer to Virginia but was proud to take credit for every job at any new convenience store. Now it is Governor McAuliffe's turn to show that jobs aren't just a campaign talking point.
The kinds of jobs that mean something are those that will employ the STEM (science, technology, engineering, and math) workers we hear about from every politician who wants to sound like an higher education proponent. These are in industries, manufacturing and services, which pay well and contribute significantly to the GDP because they have a multiplier effect. They have supply chains that stimulate local economies by leveraging opportunities from the benefit of shorter lines of communications.
"They send you to new governors school when you are elected. We're standing outside talking ... so what'd you run on? ... We all kind of, after a while, sheepishly admitted we were going to be the jobs governor. And we realized that all thirty plus new governors at that point in time were going to be the jobs governor. The point of that is that it is a very competitive world out there." - Governor Bill Haslam (TN) speaking at the Brookings Institute
Possibly the clumsiest McDonnell attempt to weigh into advanced industry focused on Wallops Island. During his campaign for Governor he pledged a tenfold boost in state funding for the Mid-Atlantic Regional Spaceport and proposed space tourism as a natural tie-in. His only tangible legislative achievement was an initiative that amounted to a frequent flyer program for well-heeled space travelers. No miles have been accumulated in any individual account just yet.
Frankly, the fact that GreenTech didn't "finish" the application for incentives from Virginia was fallout from the Virginia Economic Development Partnership (VEDP) skepticism. Incentives are not stand alone traps for private sector prey. They are bait in the economic tackle box at the ready when the Commonwealth goes courting.
Last December, James Bacon trod gingerly when discussing the report by Ryan Nobles implying some kind of chicanery in Terry McAuliffe's description of the dealings with the Commonwealth. Instead of jumping on the disparaging McAuliffe inference in Nobles' report ala National Review Online, Bacon analyzed the statements by McAuliffe less literally and the prospects with more balance.
According to a spokeswoman from VEDP, the agency never officially was given the opportunity to bid or not bid on his project.

"We did not receive enough information to respond to GreenTech's business proposal that was received in 2009," said Suzane West, the Communications Manager for VEDP. - Ryan Nobles, Richmond's NBC 12
In the context of the usual opportunities to court industry, this one demanded immediate attention from the VEDP. That is just not the way government operates unless the skids are greased. Well before McAuliffe was a player in GreenTech Automotive, Mississippi was in contention; maybe already had stolen the march. GreenTech extended Virginia a courtesy that was not returned. While Mississippi was paving the highway to Tunica, Virginia built roadblocks. There was no compelling reason or really any way for GreenTech to build a case that could overcome VEDP's criticisms of its plan. The skepticism and risk analysis were not unwarranted. But Bacon's own bottom line was appropriate:
"Let's hope that the business prospects for GreenTech will be sufficiently clear by next year that we can make an informed judgment of McAuliffe's gubernatorial timber." - James A. Bacon There is a subtle message in the Republican argument over the
NLRB case against Boeing
: "We want a third world option." It is part of the specious contention that the states were intended to be laboratory experiments. And it has implications for future economic growth in Virginia.
The case is an action initiated by the National Labor Relations Board (NLRB) because Boeing's announcements about the production facilities move to South Carolina evinced retaliation against workers for exercising their bargaining rights. The company could not have made the case easier to pursue. Maybe the board's meager enforcement record during the previous administration emboldened Boeing.
Republicans in the House and Senate have sent letters to President Obama complaining about the enforcement action. 19 Republican Senators (including both South Carolina members and John McCain who should have learned to stay out of SC politics) have complained to the President in a letter with an Orwellian call for a path to the past:

"America will not win the future if Washington penalizes workers in states that have discovered winning economic strategies." (emphasis added)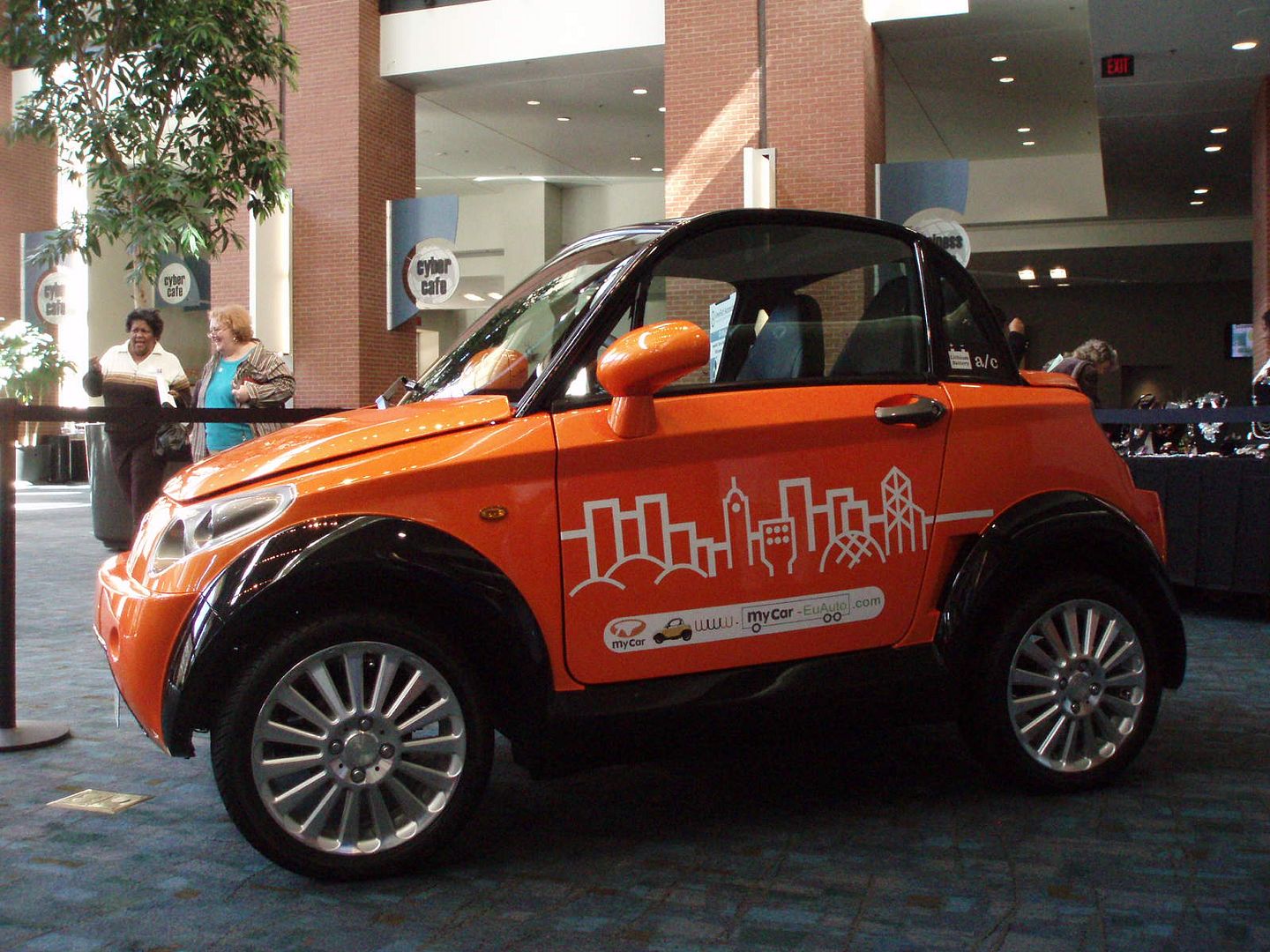 Governor McDonnell. Simple as that. He is a failure in every economic aspect; riding behind Obama's improving economy. This deal was lobbed soft across the plate; delivered on a silver platter. And he turned his back. Not Governor Barbour. He didn't let political differences cloud his better business judgment.
Terry McAuliffe had every reason to bring the MyCar by GreenTech factory to Virginia. Governor Bob had one reason to run it off. Republicans are scared to death of success...when it has a hint of a Democratic tint. Of course with T-Mac, it's never just a hint. Okay, Governor ABC, let's get back to basics. McAuliffe is actively pitching another deal or two. Want to swing at this cupcake or take your bat and slink away again.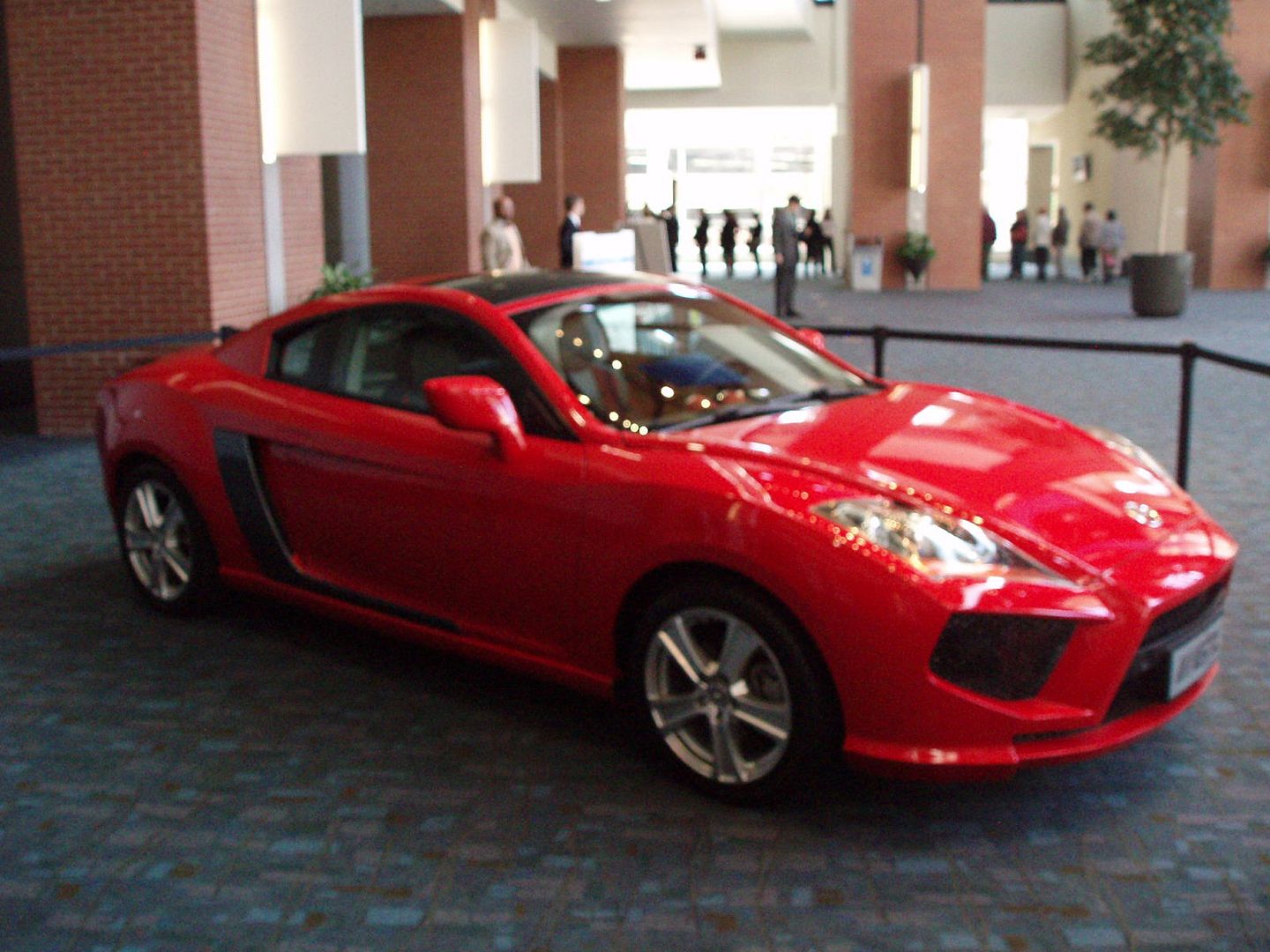 On July 4th or thereabouts, I will join a throng in Tunica, Mississippi to watch the reverse of Republican economic initiatives. Jobs are being imported to America from China. They could have been Virginia jobs, but Bob's not for some jobs; not when they have a Democratic taint. McAuliffe has four more models on the drawing board. This little red job is one. Will it be produced in Virginia?