Home
Tags
Pittsylvania County
Tag: Pittsylvania County Uranium mining in Southside Virginia abruptly became headline news again when it was discovered that Virginia Sen. Bill Stanley had been recorded telling Pittsylvania County Supervisor, Jerry A. Hagerman, that Gov. Bob McDonnell had requested the former to lobby the Pittsylvania Board of Supervisors to table a resolution on uranium mining at its September 4th meeting.
Consequently, the proposed resolution on uranium mining was taken off of the board's Sept. 4 meeting agenda. Coincidence?
In effect, what Bob McDonnell and his crony surrogates attempted to do was bypass the democratic process in Pittsylvania County and for now, they appear to have succeeded.
It's the latest move in Gov. McDonnell's bag of get-around-the-voter tricks that began with his move to form the "Uranium Working Group" to "be certain that uranium mining can be conducted safely and responsibly." But if McDonnell's goal, or that of the Republicans in the General Assembly, was to determine if uranium mining could be conducted "safely and responsibly," one would have assumed that the National Academy of Sciences uranium mining study group would have been allowed to make recommendations on whether or not to lift the ban, given their findings and their expertise. No such allowance was made, however. In another attempt to subvert the democratic process in Virginia, Gov. McDonnell is attempting to sidestep the recommendations of the National Academy of Sciences and the will of Virginians by rushing through the proposal on uranium mining and milling and shutting out stakeholders who have already accumulated expertise and information on this matter. The point of taking the decision to allow uranium mining and milling out of the hands of the legislature was to give the Uranium Working Group time to resolve some of the most serious concerns brought up by the possibility of mining and milling for uranium in Virginia.
Instead, the governor has taken the decision out of the hands of the legislature in order to circumvent the democratic process and a very uncertain future for this issue in Virginia's General Assembly.
Gov. McDonnell has continuously made two contradictory statements. The first is that his administration will pursue an "all of the above" strategy for energy, referring to any source of energy that can be extracted and used will be. Contrarily, McDonnell claims that if the energy source in question poses a known risk to human health, his administration will not pursue it.
The risks posed by uranium mining and milling are unmistakable, and even more so in a climate like Virginia's that has never witnessed uranium mining. Thus, any risk assessments undertaken must be magnified by the level of uncertainty that accompanies any assessment of a brand new situation for risk. President Obama took another step towards protecting Americans and their natural environment today, banning new uranium mining claims situated around one of America's most noteworthy physical attractions, the Grand Canyon. However, opponents of the new ban have assailed President Obama's decision with the usual counter-argument: banning uranium mining is a "job killer." Of course, when these claims are made, no effort is made to put forward data regarding how many jobs will actually be "killed." Thankfully, one arm of that terrible institution, the federal government, keeps data on uranium mining jobs in the U.S., the U.S. Energy Information Administration.
In 2010 (the latest year for which data is available), there were 7,209 uranium drilling holes in the U.S., covering 4.9 million feet. In the same year there was a total of 1,073 uranium mining jobs (including exploration, mining, milling, processing, and reclamation). A quick calculation reveals that for every drilling hole in the U.S., less than 1 job is created (0.15). Not exactly an economic boom of extravagant proportions!
Furthermore, data for 2010 actually showed an increase in drilling holes with a decrease in uranium mining jobs. In betwixt and between the discussions over whether or not to lift the uranium mining ban in Virginia, the opinion of Southside Virginians on the issue has rarely been sought, at least not often enough, in public and private spheres alike. However, the recent bipartisan letter by Southside political representatives Sen. Frank N. Ruff Jr. and Dels. James E. Edmunds, Danny W. Marshall, Donald W. Merricks, and Thomas C. Wright Jr. cast a long shadow of a doubt about the appropriateness of lifting a uranium mining ban that would primarily affect Southside Virginians.
"We are being asked to push through a proposal to lift a 30-year-old ban on an industry with an abysmal environmental record that, under the most optimistic assumptions, experts conclude the most that can be expected is to reduce some of the quite serious risks to the health and welfare of the surrounding community."
Would those of us in central and northern Virginia find it appropriate if Southside Virginians ultimately determined whether or not uranium mining would take place in our back yards, so to speak? I'm guessing not. So why should the inverse be true? Why should political representatives from central and northern Virginia vote directly against the wishes of Southside residents and their political representatives? Before a full house in House Room D of the Virginia General Assembly building, the National Academy of Sciences presented their long awaited report on uranium mining in VA.
A source with the Virginia Conservation Network told me that there were probably somewhere between 60-75 Virginia Uranium Inc. lobbyists, including their respective staffers. That is, a possible 60-75 individuals representing the interests of VUI out of a room whose maximum occupancy is 365 people.
Those in opposition to lifting the ban on uranium mining were out in impressive force too, however. Our state representatives certainly felt their presence at the subcommittee meeting on uranium mining.
Aside from the attempts to undercut the integrity of the NAS released study on uranium mining in VA (which, ironically, did not actually study any specific sites for uranium mining in VA) by Del. Bill Janis (R-56th District), the meeting demonstrated Virginia's need to move prudently and cautiously towards the idea of lifting the ban on uranium mining in VA.
First, a robust public participation process must be established before the uranium mining can even be considered a possibility in VA. Secondly, best management practices must be put into place to decrease the risks involved with uranium mining and milling. Third, regulatory structures and guidelines must be established to ensure that human and environmental safety is protected in the commonwealth in the short and long run. These are perhaps the most essential steps yet to be taken by our state government.
As the Virginia General Assembly considers a mining company's request to lift the state's longtime moratorium on digging up radioactive uranium, a new study is making some big claims about economic impacts. But considering the commission that requested the study, should we be surprised the study puts
questionable jobs claims
first and buries ominous warnings further down?
The report was produced by Chmura Economics & Analytics for the Virginia Coal & Energy Commission. As Bacon's Rebellion blogger Peter Galuszka first pointed out, Gov. Bob McDonnell (R-VA) is so terrified of the possibility of any dissent on the Coal & Energy Commission, he didn't appoint a single representative from conservation groups or from activist groups in Virginia's Southside, where the proposed uranium mining would take place. Stacking the deck doesn't even begin to describe McDonnell's appointees:

Barbara Altizer, president & executive director of the Eastern Coal Council
Jodi Gidley, president of Virginia Natural Gas
Ken Hutcheson, former GOP strategist and president of Virginia Alternative and Renewable Energy Association, whose main mission seems to be to help Gov. McDonnell and the Virginia Petroleum Council greenwash
James K. Martin, senior vice president for Dominion Power
John Matney, president of the Harbor Company & president of the coal mining Stearns Company
Donald L. Ratliff, vice president for coal mining Alpha Natural Resources, LLC
Rhonnie Smith, retired from nuclear reactor maker B&W
When reporting to a commission like that, it's no wonder Chmura made sure to highlight the positives and downplay the potentially disastrous negatives:
The "un-official
blog
of the Virginia House of Delegates GOP Caucus" put up a post on uranium mining this morning that
quickly disappeared
. Maybe someone thought that telling Virginians that uranium mining would make something (land? water? Virginians?) glow "an eerie green" was maybe not the best messaging? Heck, even the words "uranium deposit" are written in Incredible Hulk green.
The blog is written anonymously, calls itself unofficial, and isn't hosted on a government or party site. Given how sloppily written the blog is and how it presents House Republicans as little more than industry sock puppets, I'm not surprised there's no name on it. But unfortunately that makes it impossible to know who wrote it, what they were thinking, or who made the frantic phone call to for god's sake take down that post before anyone sees it.
But isn't that symbolic of the whole effort? Virginia Uranium is pouring hundreds of thousands of dollars into political donations and lobbying hoping to jam through a repeal of Virginia's sensible uranium mining ban before anyone notices its wild inflation of economic impacts or how similar fool's gold like oil and gas fracking has brought unhappiness to towns from North Dakota to Pennsylvania.
Learn more about why lifting Virginia's ban uranium mining would be such a bad deal for Virginians from Keep the Ban and ProgressVA.
Massive risk for millions of Virginians while huge profits concentrate in the hands of a few - that's what would happen if the Virginia General Assembly cast aside Virginia's moratorium on inherently risky uranium mining. But that's not stopping the few from spending huge amounts of cash to try to swing today's
ultra-tight elections
for control of the Virginia Senate! From today's
E&E News
(subscription required):
Virginia Uranium Inc., which wants the General Assembly to lift a moratorium on uranium mining, has contributed almost $100,000 this year to groups and candidates, according to disclosure records complied by the Virginia Public Access Project. Most of those donations, $68,000 so far, have gone to Republicans. [...]

Virginia Uranium has been lobbying for years on the issue, hiring several firms to promote its cause, including well-known McGuire Woods LLP. The latest disclosure report shows Virginia Uranium spent more than $50,000 on lobbying efforts between May 2009 and April 2010.

In late September, the company took interested residents and lawmakers to a mine in Canada to show how uranium mining can be done safely. Earlier this year, Virginia Uranium also took a group to France to see a former mine site, in an effort to show how the process can occur in a climate like Virginia's. The move proved controversial, with critics saying the company wanted to buy lawmaker votes with trips to Europe (Greenwire, July 7). The company sponsored a similar trip in 2010, paying roughly $9,000 for at least three lawmakers to attend, according to Virginia Public Access Project records.
To learn more about why the Virginia General Assembly and Gov. Bob McDonnell should fight to protect Virginia's ban on uranium mining, visit
KeepTheBan.org
.
A
Canadian-owned company
is trying to get Virginia legislators to roll back the 30-year-old ban on uranium mining in Virginia so it can mine a multi-billion-dollar uranium deposit in Pittsylvania County. But a
new study
from the Blue Ridge Environmental Defense League warns the site - upstream from four major drinking water supply intake points - is prone to frequent flooding:
The report contains maps of Coles Hill showing the locations of three FEMA flood hazard zones aligned with Mill Creek, Whitethorn Creek, and the Banister River, all of which flow through the Coles Hill site. The maps show the location of three historic flood events that occurred within the proposed mine and mill site, including two on record with the National Weather Service, as well as the location less than two miles away where flooding associated with Hurricane Fran was videotaped in 1996. Another map contains date-stamped photographs demonstrating pervasive flooding at the site in November, 2009. Another shows the location of a spring and several acres of wetlands on the site.

The League's report links evidence of flooding at Coles Hill with warnings from the International Atomic Energy Agency. IAEA contradicts many industry assurances that uranium mill tailing disposal sites are essentially maintenance free, stating, "There is no such thing as 'fail-safe' facilities for tailings management. Neither regulations, design specifications, nor management systems can be relied upon in isolation to provide assurance against containment failure: all three must be applied, in a framework of quality assurance and post-closure care and maintenance, to deliver a high probability of tailings containment security."
A uranium mine site that would leave at least 28 million tons of uranium waste in a flood-prone area upstream from the drinking water for tens of thousands of people? What could go wrong?
Watch a video on why we need to keep Virginia's ban on uranium mining after the jump, and sign a petition to show your support at KeepTheBan.org.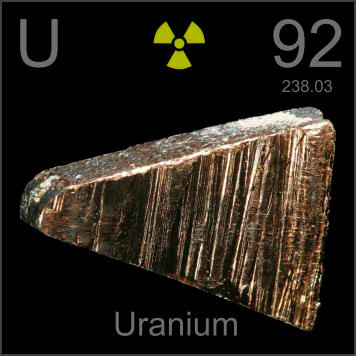 Cross-posted from Article XI
.
According to the U2011 list of pro-uranium all-stars, our friends at Virginia Uranium Inc. will be giving their two cents on uranium, uranium mining, and uranium's future in America. One has to therefore ask, does Virginia Uranium consider itself a shoe-in for the lucrative uranium mining contract in southside Virginia if the moratorium is lifted?
In the case of uranium mining in Pittsylvania County, Virginians are not only fighting for the human and environmental health of communities and ecosystems surrounding the proposed mining sites, Virginians may also be fighting to halt uranium mining around there own communities. According to a few geologists at Virginia Tech (let me know if you want the source document), as the technology advances to find uranium mines throughout the country, it's well believed that the Piedmont area in particular may be the next uranium hot spot. That is, it's believed that there are considerable uranium deposits in the Piedmont area of Virginia. But let's set this point aside for the moment.
Even if new uranium mines are not blown open in other areas of Virginia, the recent storm events in Virginia and the unceasing precipitation should be a warning to the potential of uranium ore deposits to find its way into local aquifers. The process is safe, VUI says, but what definitive (keyword!) proof have they offered? None. At the very least, researchers have called for further studies into the possible effects of uranium millings leaking into local bodies of water.