Home
Tags
Democracy for America
Tag: Democracy for America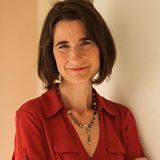 All eyes on Virginia. Governor Howard Dean and Purple to Blue 86th District House of Delegates candidate
Jennifer Boysko
will be featured on a special call Monday to talk about the shutdown crisis and how we can make it a game changer up and down the ballot, starting in Virginia.
"Republicans in Virginia are cut from the same cloth as the folks who just held our country hostage, and they're governing the same way, too. They've slashed education funding, essentially outlawed abortion, passed strict voter ID legislation and blocked efforts to control deadly weapons."
You will be able to join the call using a computer with working internet or, if a computer isn't available, by calling in with your phone. Register online to receive instructions for participating tomorrow at 8:30PM. Note that the registration page indicates "EST." I have written DFA asking for clarification. (Update: The E-mail notification uses "ET" rather than "EST," so local time) Freeda Cathcart of Roanoke is the latest Democratic candidate for the House of Delegates to be endorsed by
Democracy for America
, the PAC that grew out of Howard Dean's presidential run in 2004. Earlier this year, Dean announced a multi-year campaign, Purple to Blue, which will focus on electing Democrats to state legislatures and building grassroots support networks for the candidates. DFA has pledged at least $750,000 to support candidates endorsed in Virginia, as well as a "data-driven campaign" working with grassroots activists and investing in direct mail and media.
In a conference call reported earlier on Blue Virginia, Dean explained an expansion of the initial DFA effort in Virginia, stating, "Now that Republicans have put three anti-woman, anti-working family, right-wing candidates at the top of their ticket, now is the time for Democrats to expand the battleground in Virginia. Democracy for America's Purple to Blue Next Wave program will help seize this opportunity and ensure that smart, people-powered progressive campaigns are making Republicans sweat in every corner of the Old Dominion in November."
Purple to Blue starts this year in Virginia. In 2014 the campaign will focus on legislative candidates in Iowa, Pennsylvania, and Michigan. The efforts will return to Virginia in 2015, when voters will elect both delegates and state senators.
Freeda Cathcart is the Democratic candidate running against Chris Head (R-17). Head supported both the TRAP regulation of abortion clinics intended to drive them out of business and the mandatory ultrasound law passed in Virginia. Cathcart was instrumental in the fight to get approval for midwives to practice in the Commonwealth, as well as working with Sen. John Edwards on the bill to make practitioners notify women with dense breast tissue of options to ordinary mammograms which often miss cancer in those women. She is also the founder of Mothers United against Uranium Mining and has worked with a bi-partisan coalition to keep the ban on uranium mining in Virginia.
A recap of other candidates endorsed by DFA 's "Purple to Blue" campaign is below: Jennifer Boysko, who is vying for the Democratic nomination to run against Del. Tom Rust (R-86th), was recently interviewed by the
Sun-Gazette
. Boysko criticized Rust for not pressing harder last year for badly needed transportation funds to pay for a pair of new Metrorail stations planned for the Herndon area and to keep fees from increasing on the Dulles Toll Road. She also noted that Rust voted for legislation that allows adoption agencies to discriminate against gays and lesbians.
"He's not putting the residents of this community first," Boysko said. "He's doing what his party tells him to do, and I don't think that's acceptable."
Boysko favors finding a dedicated source of transportation funding, and opposes Gov. McDonnell's plan to use general-fund money for transportation, saying that doing so would deprive other state programs of the funding they need.
Boysko has spent much of her life in public service, starting as an aide to U.S. Sen. Richard Shelby when he was a Democrat. Later, she worked at the government-relations firm of Bayless, Boland, Madigan and Barrett Inc. Boysko left the workplace to raise her two daughters, but she remained an active volunteer in Democratic campaigns. She was Virginia director for the 2004 presidential campaign of former Vermont Gov. Howard Dean. Boysko said she was attracted to Dean's record as governor of balancing budgets and cutting taxes, while instituting innovative state health care initiatives.
Boysko will face Herbert Kemp in the June 11 Democratic primary, with the winner facing Rust on Nov. 5. Boysko is expected to win the June contest, but the November election will pit her against the big money incumbent Rust will raise from right-wing sources. The support of grassroots activists will be vital for this progressive Democrat, who has been endorsed by Democracy for America and The Farm Team. Please consider a donation to her campaign. Remember, the 86th is a district Barack Obama won with 61% of the vote. I was really pleased to see that
NLS
has declared the 86th House of Delegates race between the presumed Democratic candidate Jennifer Boysko and Del. Tom Rust (R), "one of the marquee House of Delegates races in 2013." Boysko has a primary opponent in Herbert Kemp, but she should easily win that one. The 86th District is one that Barack Obama carried by 61% of the vote. Tom Rust has managed to keep his seat mainly because of his having served as mayor of Herndon and by good constituent service, but NLS points out that Boysko's service as Herndon aide to Fairfax Supervisor John Foust will give her some real political strength in Rust's Herndon stronghold.
I first met Jennifer Boysko during the Howard Dean campaign for president. Back then, she was a whirlwind of effective activity as the State Director for Dean's campaign. I know that she will bring that same energy and political know how to her campaign for the House.
There are a couple of ways we progressives can assist Jennifer's campaign. First, go to her website and check out the impressive list of endorsements she has. While you are there, take time to hit the "Contribute" button and add to her war chest. Also, go to the Democracy for America website and support Boysko's endorsement by Democracy for America this year. DFA is a PAC that was formed out of the Howard Dean campaign for president. Each year it endorses progressive candidates at all levels of government. That endorsement brings contributions and volunteer recruitment that often make the difference between success and failure. Candidates receive the endorsement based upon the grassroots support expressed on the DFA website.
The 86th is not the only Republican-held HofD district that Barack Obama and Tim Kaine easily carried. They should be the first districts where Democrats nominate first-tier candidates to take on incumbents. In fact, if the Democrats ever have any hope of taking back the House, they will emulate what the Republicans did back when they were a "permanent minority" gerrymandered out of districts all over the state. They will run strong candidates in every district every election until they break through the gerrymandering. If the GOP can do it, so can we. We won't become a majority this year, but eventually we will if we don't give up. The Democracy for America contest for scholarships to Netroots Nation goes through tomorrow. The top 3 votegetters win automatic scholarships. If you look
here
, you will see I am in 2nd place, apparently comfortably. But the woman in 1st got 1100 in one day (which is why she is in first - my best day was 275) and the woman currently in 4th has over 200 in the past 24 hours.
I would greatly appreciate any help you can give me. If you have not yet voted for me, please do.
If you can get others to vote for me, I'd be very grateful.
You can click on my picture on the link above, or simply click here - you can then add your vote and see whom you are joining in supporting me. Thanks I would like very much to go to Netroots Nation in Minneapolis in June. Here's the problem -
I am a school teacher in a district with serious money trouble. As a result I have lost my National Board stipend and been furloughed 4 days, leading to cut in income of just under $9,000. I cannot afford to go to NN11 without some help.
So I entered the Democracy for America Scholarship Competition. While they will award 40 scholarships, the only way to guarantee winning one is to finish in the top 3 in one of the two rounds of voting.
The first round of voting ends March 28. I am currently in 1st place, but there is no guarantee I will stay in the top 3. I need help.
Let me add some more below the fold -