This piece is running in newspapers in my very red congressional District (VA-06). ***************************** When I was running for Congress in 2012, a very nice couple...
By Josh Stanfield, Campaign Manager, Jennifer Lewis for Congress Last weekend Virginia's Sixth District Republicans chose their congressional nominee, Delegate Ben Cline, at their convention....
This is running in several newspapers in VA-06. **************** In early April, I issued a public challenge to Bob Goodlatte to debate me on the proposition: The...
by April Moore In Virginia's 6th Congressional district, Democrat Tom Howarth is taking on 24-year Republican incumbent Bob Goodlatte. Howarth, a federal government retiree who lives...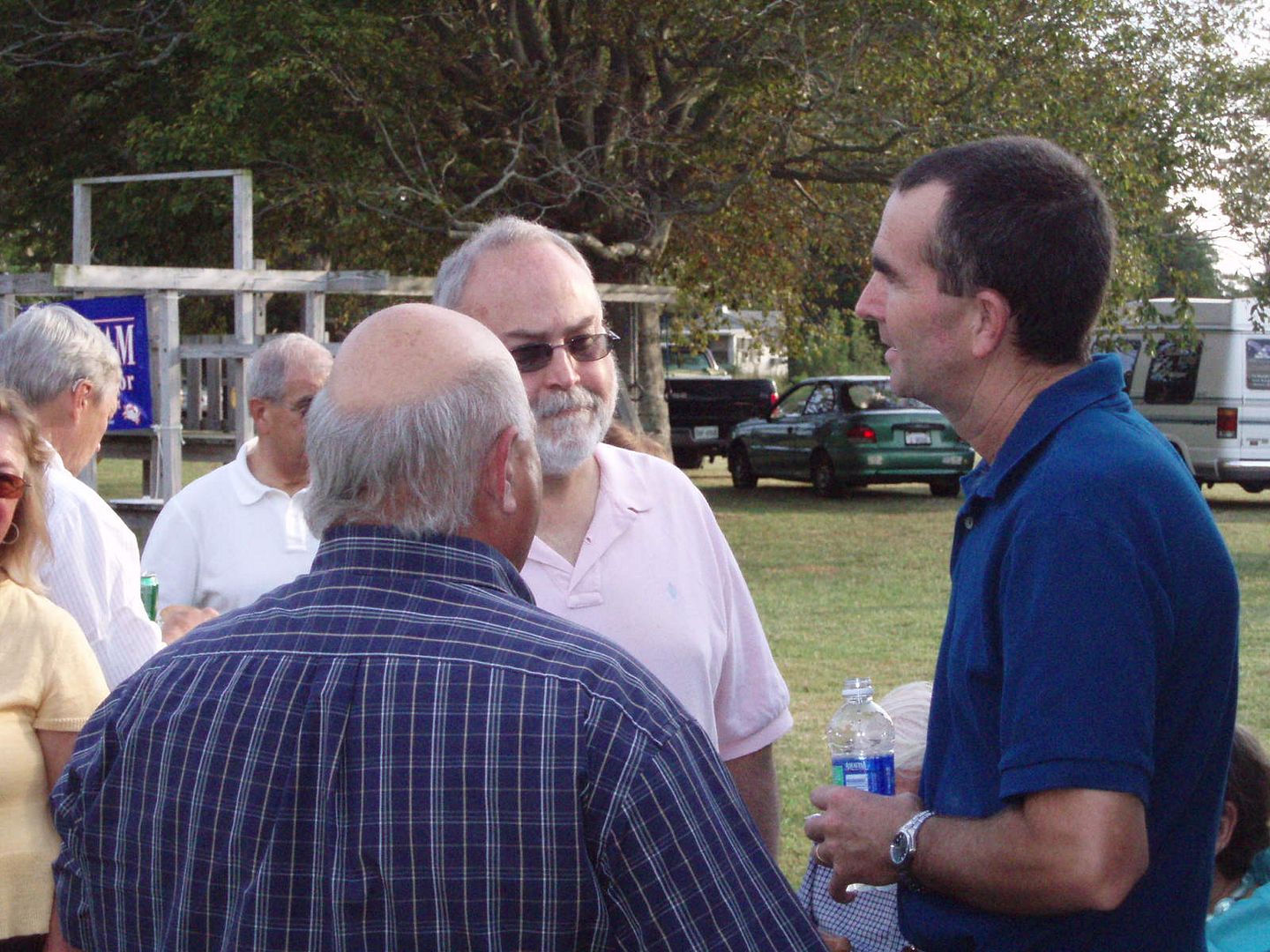 Honor distinguishes Doctor Ralph Northam's character. It was recognized early on by all with whom he came in contact; chosen by his fellow students at VMI to head the Honor Court: the classmate whose judgment they trusted most. His character is reflected in his campaign staff and his campaign.
Northam's opponent and the RPV have employed the common lowbrow attack strategy. The issues important to the district have never been at the center of the Republican's campaign. His opponent would be critically vulnerable to a negative strategy from the Northam camp. But Senator Northam (D-6th) did not fall to that temptation. And unlike others, who rue their 2009 strategies, he can walk away from this race, either way it goes, certain he has not violated his own personal standards and that he has run the best race possible.
"I am a huge Ralph Northam fan. I worked with Ralph when he ran and won his Senate race on 07. It was just an absolutely magnificent race. I think Ralph is one of the great public servants in Virginia." - Governor Tim Kaine
Anyone involved in the Senator's 2007 race, where he unseated a Republican incumbent, knows that his staff then, managed by Jon Blair, was as professional as they come. Jon went on to head up the successful 2008 race for New Mexico Congressional candidate
Martin Heimrich
. That same atmosphere is evident at his current campaign headquarters on Granby Street in Norfolk. On a recent visit, the phone rang and a volunteer answered, then asked, "Is there anyone here who can talk to a man about menhaden?" And every campaign staff member raised their hand. It isn't often that they have to reach for Northam's legislative assistant, Matt Strickler. All of them know the district and the issues far better than Northam's opponent. Ralph surrounds himself with class and competence.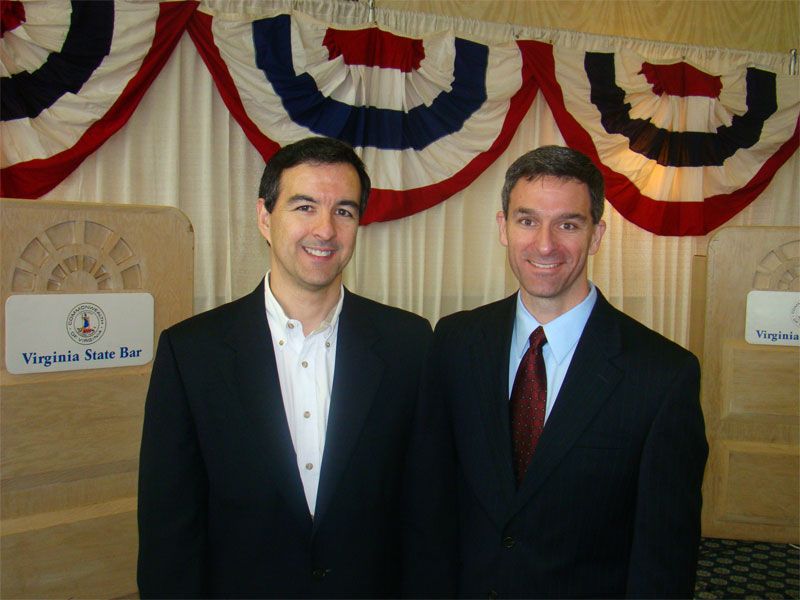 Myth plays a central role explaining the discontinuities of our experience. Ayn Rand's fundamental warning to check assumptions is often the first tenet ignored by her tea party disciples. Life by anecdote is so much more pleasant. The sky in Ben Loyola's world must be a pleasant azure.
One senses in Ben Loyola's quiet and gentle demeanor that his world view is very settled. The refined Virginia Beach Republican is an accomplished naval aviator and businessman. He's an immigrant success story. A regular at almost every Republican event in his now former district, he is most comfortable with those sharing his "conservative social values," calling himself a "Pro-Life, Pro-Family, Pro-2nd Amendment, Fiscal Conservative." It feels good to belong.
Senator Northam's opponent for the Virginia 6th isn't really running for the Virginia Senate; he is continuing his campaign for the U.S. House of Representatives. He doesn't really want to represent the 6th District; he has no substantial ties there but it was the only one handy. The filtered lens is everywhere in the candidate's life vitae and the focus isn't on the district's issues or Virginia's. There is no concern for the Chesapeake Bay, blue crabs, manufacturing and transportation on the Eastern Shore, or anything remotely essential to the constituency beyond his uncontested support of national defense. If he can find Mobjack without a GPS or even knows where it is would be a surprise. He strums the heartstrings of the tea party (and that tune plays in some parts) but at some point Loyola is going to turn and say, "Brian, we're not in Virginia Beach anymore."