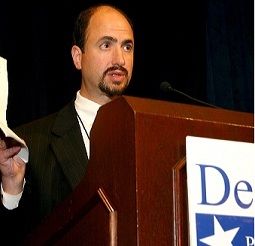 Suspend disbelief; somehow 2013 will be different than 2009 because a slate of insiders will shake up the DPVA. Democrats will win more because we will get more of the same old thing. Somehow maneuvering the rules to one's advantage is more important than leadership, innovation, and success.
"Democrats did an extraordinary job in winning Virginia for President Obama in 2008, but that momentum did not carry through to 2009 statewide campaigns...One my priorities for my next term on the DNC will be to work with DPVA and the DNC to have a smooth transition that will enable us to carry Virginia both for the Presidential and the Gubernatorial (and other 2013) campaigns." - Frank Leone's blog
DPVA played a passive role in 2008, staying out of Obama's way after a lukewarm introduction. A fundamental deficiency of the DPVA: there is no ground game. Plankholders in the DPVA were late to the Obama wave and failed to fully embrace his candidacy or his Presidency. DPVA willingly rode along to the battle so long as Obama provided the army; reminiscent of first Manassas. The pitiable DPVA cheering squad, left to its own devices in 2009, fell back on an amorphous strategy of abandoning an identity with the Democratic Party. The entire strategy was centered on preserving incumbency. Even that limited objective was lost.
What Democrats get in Virginia is a grand appreciation for accounting and an absolute disregard for investment. We focus on keeping an accurate count of our diminishing influence. That explains the redistricting fiasco. That explains why we counted on the Obama chickens but laid a statewide egg in 2009 when we couldn't keep them in the coop. Where was Frank's strategy then? But to be fair, he was and is really just an observer no matter the bloviating on his blog. There is nothing any DNC member can do to sway Senator Saslaw's strategy of self-preservation, making much of Frank's ideas hollow.
So, if you want a DNC member who can explain the failure process precisely, you have your man. Or maybe Frank would put it this way: you have your NOVA white guy. Really? Vote for me because I'm the white guy from Arlington?
Oh, and for a bit more accounting, be aware that these are not the only Virginia seats at the DNC table. There are at least two more that must be considered in the representative mix. But that doesn't help Frank's calculus.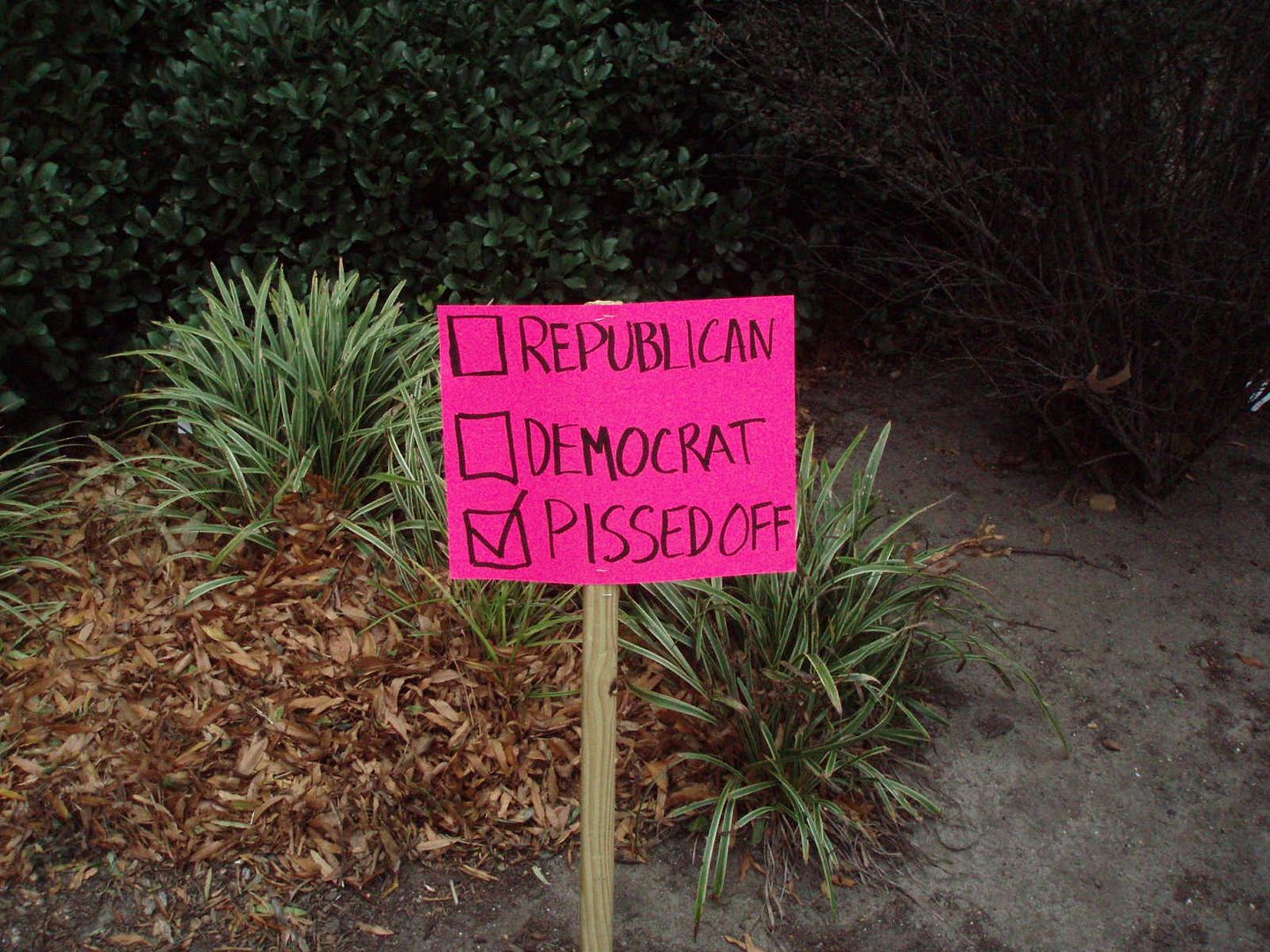 This first winter storm may be a harbinger of Democratic fortunes if Terry McAuliffe's last ditch efforts can't yield immediate and dramatic results. The RPV is on air with repetitive spots aimed at vulnerabilities created within the DPVA. Many forces are at work, but abandoning the President was most significant.
This sign from Occupy Norfolk actually reflects the mindset of many Virginians. The DPVA hasn't dealt well with this. There are only three notable Virginia Democrats, one former, one current, and one future statewide officeholder, who have not been Obama Judases. That has been a strategic mistake. Unfortunately, the DPVA leadership jumped ship in 2009, led by the standard bearer who reached out to Obama too late in the campaign confusing every voter. Then the Party, left without success, leadership, or a message drifted for two years. During that time, Obama supporters have not been without purpose. The purpose of the DPVA has been to protect incumbents in the legislature. Clearly not complementary efforts.
There are so many forces at work against the Virginia Senate Democratic majority (forget the House of Delegates) that it may be wiser to preserve the funds McAuliffe is generating tonight for another day. Senator Saslaw and friends allowed a redistricting environment that the Republicans used to their advantage. Meanwhile the Republicans filled the DPVA message vacuum with themes that have not been challenged. Any notion of fiscal responsibility has been turned on its head so that any past suggestion by any Democrat that transportation improvements might have to be paid for are featured as proposals for job killing taxes in some very slick and effective attack ads. Health care is a wedge issue. Anyone who has seen the wisdom of reform is left twisting in the wind. Phil Puckett has found it necessary to completely abandon President Obama rather than simply disagree with him on coal. There is so much smoke that Republican redistricting carpetbaggers have full concealment.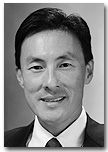 By now, many of the 90,000 Virginians who used the state website to file taxes free last year are finding out that Delegates Byron (R-Campbell), Comstock (R-Fairfax), and Keam (D-Fairfax) helped pick their pockets. Shame on them. They were craftily manipulated by those who received the advance benefit of patronage.
"It looks like we are going to be able to go home and tell people we didn't raise their taxes," state Senator Creigh Deeds (D-25th), said during a Senate floor debate over House Bill 1349 at the close of the assembly's legislative session in March. "But with this bill, we are going to tell some people they are going to have to pay more to file their taxes." from the Richmond Times Dispatch
Last session, almost unnoticed, the General Assembly in its collective wisdom decided that the cost of a service that is only required as a result of a state function should be borne twice by the taxpayers. Not only is it disappointing that so many legislators were hornswoggled by the cute initiative (messaging is everything these days), it is also alarming that they didn't understand the business case at all. The honor roll of members voting for Virginians is short enough that it is included below the fold. Not a Republican among the 16.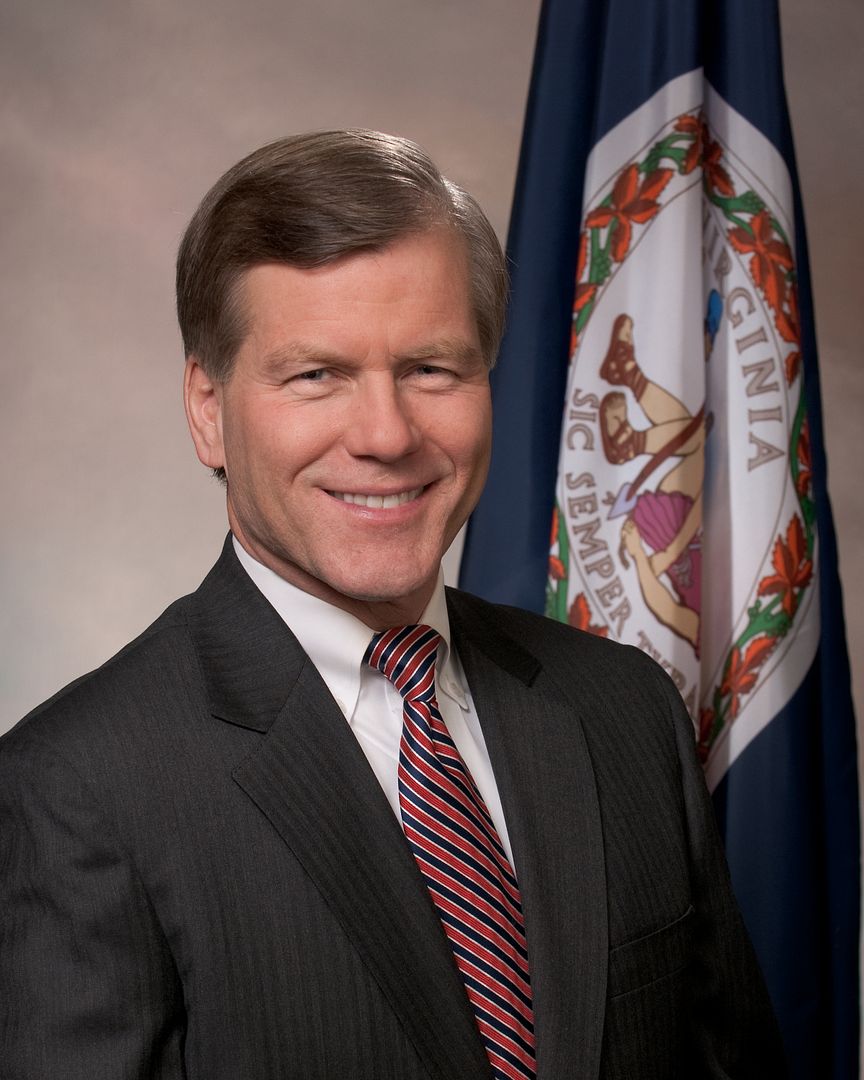 Day by day, Governor McDonnell demonstrates he knows little about business and accounting. His administration has an elusive, ever-morphing plan for liquor sales. They don't understand transportation maintenance reserves. And principles? The "government's too big" guy wants the state to loan money to liquor retailers so revenue projections make sense!
"You don't want the state selling liquor, but it's OK to loan money to people who do? This gets nuttier by the minute. It's absurd." - Virginia Senator Saslaw
Looks like there's another ABC privitization strawman going out today. McDonnell likes to tout that he worked for a Fortune 500 company. So do people who do janitorial work at Exxon's headquarters. But they wouldn't be forgiven for leaving trash like these proposals around. Staunton City Councilman
Bruce Elder
won't let the
payday loan battle
go. Delegate Cline (R-Rockbridge) doesn't foresee any action on the issue. Since 2007, Elder has played a key role in a grassroots effort to reform the industry. The industry stole the march long ago. Democrats share the low ground.
As 2011 and 2013 approach we ought to measure who we support a bit more judiciously. Democrat does not reliably equate to progressive. And some Democrats just plain fail to measure up. Though rarely does a single issue serve as a reliable litmus test, this one provides an appropriate reference point because it embodies a broader social aspect: the role of government and the relationship of wealth and its influence to governance. That Senator Saslaw (D-35th) ends up the patron of SB 606 allowing effective 250%+ interest rates and enlists Delegate Kaye Kory (D-Fairfax) to do his bidding in the House is curious. No Republican to hang this one on, though it is informative that Governor McDonnell's new Commonwealth Chief Information Officer didn't eschew a little gratitude.
The industry generously reaches out to both sides of the aisle. These bills generally originate in the Commerce and Labor committees of our general assembly. The three largest payday loan industry contributors have managed to grease the palms of 12 of the 15 current committee members in the Senate (including the recent Democratic nominee for governor) and 16 of the 21 in the House. Only one Republican and seven Democrats have failed to score. The three largest contributors have spread $125,000 to the 36 members who accepted these donations. But the two committee chairmen, Saslaw [$25,437] and Delegate Kilgore (R- Lee, Scott, and parts of Washington, and Wise) [$14,075] were most highly regarded amongst peers. Senator Norment (R-3rd) [$21,869] rounds out the top three overall. By the way, Delegate Cline has received $750; a real bargain for the kind of advocacy he delivers.