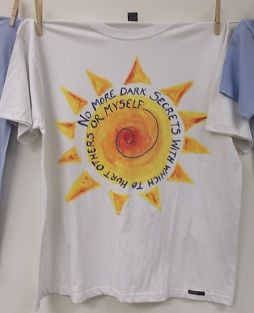 We often view others as reflections of ourselves; casting the world we perceive using a mold shaped by limited experience. We shake our heads at outcomes that make no sense in our personal universe and carry on. This perspective arms those, like Jesse Matthew, who, unlike most, would do harm.
In 1999, then Delegate Toddy Puller (D) patroned a bill that established the authority for local jurisdiction review boards empowered to look into fatalities arising from what was then termed domestic violence but is now more broadly designated Intimate Partner Violence (IPV). And while the acts of which Jesse Matthew are accused would not fall under the authority of these boards, the revelations about the circumstances surrounding and those involved in cases like these shed light on how serial offenders are enabled. They speak to the nature of human behavior. One such board, the Monticello Area Domestic Violence Fatality Review Team, recently released its first report.
The product of the review, a fuller context of circumstances leading to fatalities, serves a completely different purpose than that of the justice system. The purpose of fatality review is to determine where in the system something may have gone wrong or whether there is some deficiency that can be remedied to improve services. And instead of shaking heads, this should lead to slapping foreheads, better public policy, and broader perspective.
"...the review reinforces the importance...you actually see...it is when she leaves the relationship that those resources really need to be put in place to keep her safe. It was really an eye-opening time for me, even though I work in this every day...our goal out of having the report is to start generating talk...this is in our community, here is the raw data, here's numbers and this is what we can work from." - Robin Hoover, Co-Chair, Monticello Area Domestic Violence Fatality Review Team and Legal Advocate and Outreach Counselor at Shelter.
There is no fine method of painting the landscape of abusive relationships. The rough outline will begin here with those that result in death; the extreme, you may conclude. In my view, that is inaccurate. Tortuous relationships that carry on indeterminately have far greater collateral damage and are more likely to perpetuate. Great job by
State Senator Toddy Puller
in pushing this important piece of legislation, which was signed into law by Gov. McDonnell a bit earlier today (see press release below). It's sad that it took a terrible tragedy - and several years of hard work by Sen. Puller - to get this legislation passed. Fortunately, it finally did pass, thanks in large part to Sen. Puller's tenacity and perseverance. As a result, as Gov. McDonnell notes, "
Virginia's streets are safer
." And, as Sen. Puller points out, Ashley's Law "
will go far to save other lives in the future
." Thank you, Sen. Puller.
ALEXANDRIA - Governor Bob McDonnell today ceremonially signed SB 762, also known as "Ashley's Law," which requires emergency vehicles proceeding through a traffic intersection to flash emergency lights and either sound a siren or horn, or yield the right-of-way, before proceeding. This law is named in honor of Ashley McIntosh who was tragically killed in 2008 when her vehicle was struck by an emergency vehicle as it went through an intersection. The legislation was signed during an afternoon ceremony at Sherwood Regional Library in Alexandria.
More on the "flip," including Sen. Puller's comments. In the generally "blue" (went 63% for Obama in 2008) 36th Senate district, long represented by Democrat
Toddy Puller
, there's a most entertaining race for the Teapublican nomination going on between Tea Party/
Breitbart
favorite Tito "the Builder" Muñoz on the one hand, and former Republican Party of Virginia chair
Jeff Frederick
on the other. Recall that Frederick was booted out as RPV chair because of gross incompetence and general lunacy (even for the Teapublicans) and embarrassment. In addition, Frederick has a long series of gaffes and outrageous/offensive statements,
such as
comparing Barack Obama and Osama bin Laden, as they supposedly "both have friends who bombed the Pentagon." Yep, Frederick's completely cuckoo for Cocoa Puffs -- PERFECT for today's Teapublican Party!!! LOL
As for Muñoz, other than Breitbart calling him "one of the greatest voices in the Tea Party," the "builder" nickname was given to him by none other than crazy Sarah Palin, and he's been endorsed by our pal "Felix Macacawitz." What else is there to say, other than "grab some popcorn, folks, cuz this is going to be a great show?!?" :)
Anyway, the second quarter fundraising totals are in, and Mr. "The Builder" didn't build much of anything, having pulled in just $11,800, including $3,785 from Tito PAC, plus eight (8) other donors. That's it. Wow. In contrast, Frederick raised $111,204, from dozens of donors. In other words, as bizarre and incompetent as Frederick's been, he's running an infinitely better campaign than Tito "The Builder." Unless, of course, the endorsements of George Allen and Andrew Breitbart trump all that.
By the way, one of these clowns is going to be the Teapublican nominee against Sen. Toddy Puller, who raised $97,489 in the quarter, for a cash-on-hand total of $96,834. Clearly, Puller needs more money, which is why it's so crazy that Dick Saslaw, who claims to want to keep his majority so badly, is pouring money into a Democratic primary in a safe "blue" district. I believe it's known in the business as "gross political malpractice."
P.S. The photo seems appropriate, as Frederick deserves a few beers for his fine 2nd quarter finance report. Cheers! :) I always get a good laugh out of the
Arlington Sun Gazette's
meanderings and musings, and today was certainly no exception.
Check out this howler,
regarding the "spat" between Del. Scott Surovell (D) and Sen. Toddy Puller (D) on the one hand, and
three Democratic members of the Fairfax County Board of Supervisors
on the other hand, over funding for the Route 1 corridor.
Who wins this war of words? Well, the three supervisors generally are seen as serious folks, while Puller and Surovell probably need a little more seasoning before they are taken completely seriously in the legislature. But that doesn't mean that the truth couldn't lie somewhere in the middle of the two polar-opposite positions.
OK, now, I can buy that my friend Scott Surovell might - just MIGHT - need a bit more "seasoning," given that he's a freshman in the House of Delegates (although Scott is brilliant, an extremely hard worker, and super capable). But Toddy Puller? Here's a bit of information on this wet-behind-the-ears State Senator from
her official website
.
Toddy Puller was first elected to the House of Delegates in 1991 where she served for eight years. In 1999, she was elected to the Virginia Senate's 36th District and was re-elected in 2003 and 2007.
So, let's see -- in the Arlington Sun Gazette editor's opinion,
being in the General Assembly for 19 years
still leaves you needing more "seasoning." Of course, this was the same guy who endorsed George Allen over Jim Webb in 2006, so what else would you expect.
A week ago,
the headline at NLS
was "Toddy Puller and Scott Surovell Take On Democratic Board in Fairfax County." The subject of the story was
Puller's and Surovell's Washington Post op-ed
, "A fair shake for Fairfax's other business corridor." In sum, Puller and Surovell made the case for Fairfax County to divide up resources more evenly between the Silver Line/Tysons Corner and the Richmond Highway Corridor (U.S. Route 1), asking, "When will the focus -- and the money -- shift our way?"
Well, today they received their response in the form of another Washington Post op-ed, this one by Fairfax County Board of Supervisors Chair Sharon Bulova, plus two other Democratic Supervisors (Jeff McKay, Gerry Hyland). According to Bulova et al., the op-ed by Puller and Surovell was "simply mind-boggling," "unbelievable," and "pit[ting] one end of the county against the other, and the county against the state." As the expression goes, "dem dere's fightin' words."
To the contrary, the Fairfax County Board Democratic members write, "While the transformation of Tysons Corner has received quite a lot of media attention as the Comprehensive Plan Amendment has worked its way through the approval process, there has been no less commitment to other needs in the county, especially in the Richmond Highway Corridor." They point out that "Fairfax County's State Secondary Fund allocation has dwindled from $29.4 million in 2004 to a measly $1,989 this year -- not even enough to install a traffic light." And they suggest that Puller and Surovell "turn their attention toward becoming real partners for transportation funding...start[ing] with getting the Virginia Department of Transportation to repave Route 1 and cut the grass in the medians throughout Fairfax County."
So, the battle is joined in Fairfax County. Anyone else care to weigh in?