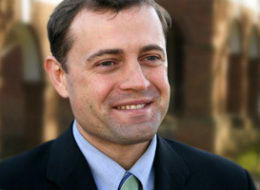 Another day, another poll (other than SurveyUSA) indicates a tossup race in Virginia's 5th Congressional district.

A survey of likely voters in Virginia's 5th Congressional District reveals a deadlocked race with Democrat Tom Perriello receiving 43%, Republican Robert Hurt 44% and Independent candidate Jeff Clark barely registering with 1% in the initial trial heat.

A representative sample of 500 likely voters was interviewed live, by telephone, from September 20 – 23, 2010…
The poll was commissioned by the League of Conservation Voters and the Service Employees International Union and conducted by Custom Strategic Research. According to the LCV:
Congressman Perriello's leadership in the House on clean energy issues has been unparalleled. We are encouraged by the results of this poll and will work hard to ensure that Congressman Perriello is re-elected so that he can continue working to bring clean energy jobs to Virginia and increase our national security.
The SEIU adds:
Tom Perriello has remained focused on three things – jobs, jobs and jobs – and his focus on the issues that matter to his district is paying off while Robert Hurt's refusal to hold a single town hall meeting is backfiring…Across the country, candidates who've focused on strengthening the middle class, as Perriello has with his Economic R.E.V.I.V.A.L. plan, are surging as we enter the last month of the election.
Good stuff, go Tom!