(UPDATE: President Obama is going after these scumbags. – promoted by lowkell)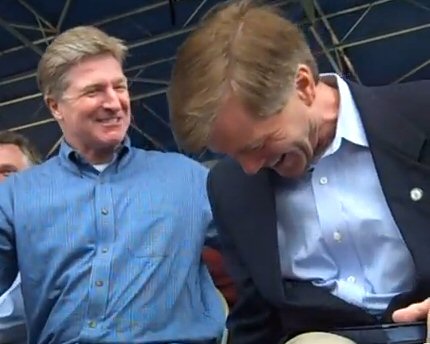 Based on this new report, and also the voluminous information we already have about APSCU — the leading for-profit "education" trade association where DPVA chair Brian Moran works as a top lobbyist, strategist, and (recently) acting president — Moran needs to be fired as DPVA chair immediately. As in, yesterday. As in, this minute. Check this out.

Republic Report has learned that the Washington Post Company's Kaplan for-profit college division, was, last year, a member of the controversial business advocacy group the American Legislative Exchange Council. Other major for-profit education companies also joined ALEC. Republic Report has obtained a July 2011 document showing Kaplan Higher Education and other for-profits as members of ALEC's Education Task Force…

…APSCU, the for-profit schools trade association, which hires expensive lobbyists like former Senator Trent Lott to pressure Congress, and works hand-in-hand with the House Republican leadership on bills to prevent bad actors in the industry from being held accountable for waste, fraud, and abuse. APSCU members include DeVry, ITT, ATI, Education Management Corp., Career Education Corp., and Mitt Romney favorite Full Sail University, as well as Kaplan, Bridgepoint, and Corinthian.

These affiliations between for-profit colleges and ALEC raise some serious questions.
Not surprisingly, "Bridgepoint, Corinthian, and APSCU did not respond to our requests for comment."
Clearly, it's unacceptable for the head of the Democratic Party of Virginia (DPVA) to simultaneously work as a top officer in the leading lobby group for the for-profit "education" industry. It's even worse that the DPVA is busy denouncing ALEC, at the same time that the head of the DPVA works closely with ALEC. Or, that DPVA is busy attacking George Allen on higher education student loan interest rates – as it did yesterday in a press release – when the head of the DPVA is busy advocating for an industry which saddles veterans, minorities, and many other students with huge student loan debts and degrees of questionable worth. At the minimum, this undercuts the very message DPVA is putting forth on an extremely important, indeed core, issue to the Democratic Party — EDUCATION
Here's the thing: it's not like Brian Moran is indispensable to DPVA and can't be replaced. To the contrary, about the best you could possibly say is that Moran has not presided over the Titanic going completely under, although we've now suffered three straight horrendous years at the polls in Virginia, with the only turnaround in sight thanks to President Obama's and Tim Kaine's campaigns this year, neither of which is counting on DPVA for much of anything (because they're smart and they don't want to go down with the Titanic).
Meanwhile, the metaphorical Virginia Democratic "decks" remain awash, the metaphorical "iceberg" continues ripping into the state party's hull, and the metaphorical "lifeboats" are full of Democrats desperately fleeing the ship. The question is, when are we going to finally say, "enough is enough" on the moral, ethical and political disaster that is Brian Moran? When are reporters going to start asking Moran about this at every opportunity, and stop throwing him softball after softball, apparently terrified to do their jobs as journalists? Finally, when are Brian Moran's enablers – including the nearly 30% who have indicated in our Blue Virginia poll a lack of willingness to change "captains" – going to stop enabling him and call for him to step aside? Time's a wasting, the "Titanic" is sinking steadily…