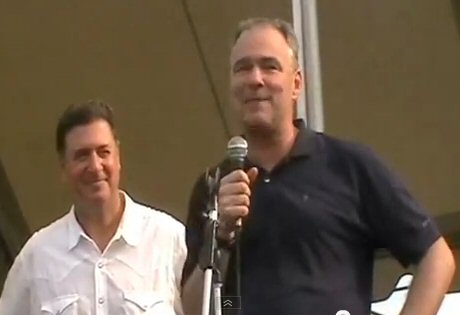 The latest PPP polling numbers for the U.S. Senate race this year, and the governor's race next year, are now available. The results are not particularly surprising.
*Tim Kaine leads George Allen by a statistically insignificant 2 points (46%-44%), compared to Barack Obama's 8-point lead over Mitt Romney in the same PPP poll. This has been a consistent pattern in poll after poll; can anyone explain it? I can't.

*For 2013, assuming the Republican nominee for governor is Ken Cuccinelli (which I'd put at a 95% likelihood right now), Terry McAuliffe leads by 4 points (41%-37%). On one level, I find that comforting, but on another…how on earth can this extremist, science-denying wackjob be seriously considered by that many Virginians for our next governor?!?

*If by some miracle Bill Bolling figures out a way to snatch the Republican nomination from Cuccinelli, he actually leads McAuliffe by 3 points (36%-33%). Unfortunately for Bolling, there's almost no way for him to do that, given Cuccinelli's wild popularity within the Virginia Republican Party, if not among the the general electorate.

*Mark Warner remains highly popular, and would easily defeat Cuccinelli (51%-37%) or Bolling (49%-35%) if he decided to leave the Senate and go back to being "his Excellency." Would Warner leave the Senate, though? I doubt it, but it's really his call as to what job he wants, and I see no reason why he can't wait a while to make up his mind.