Advertisement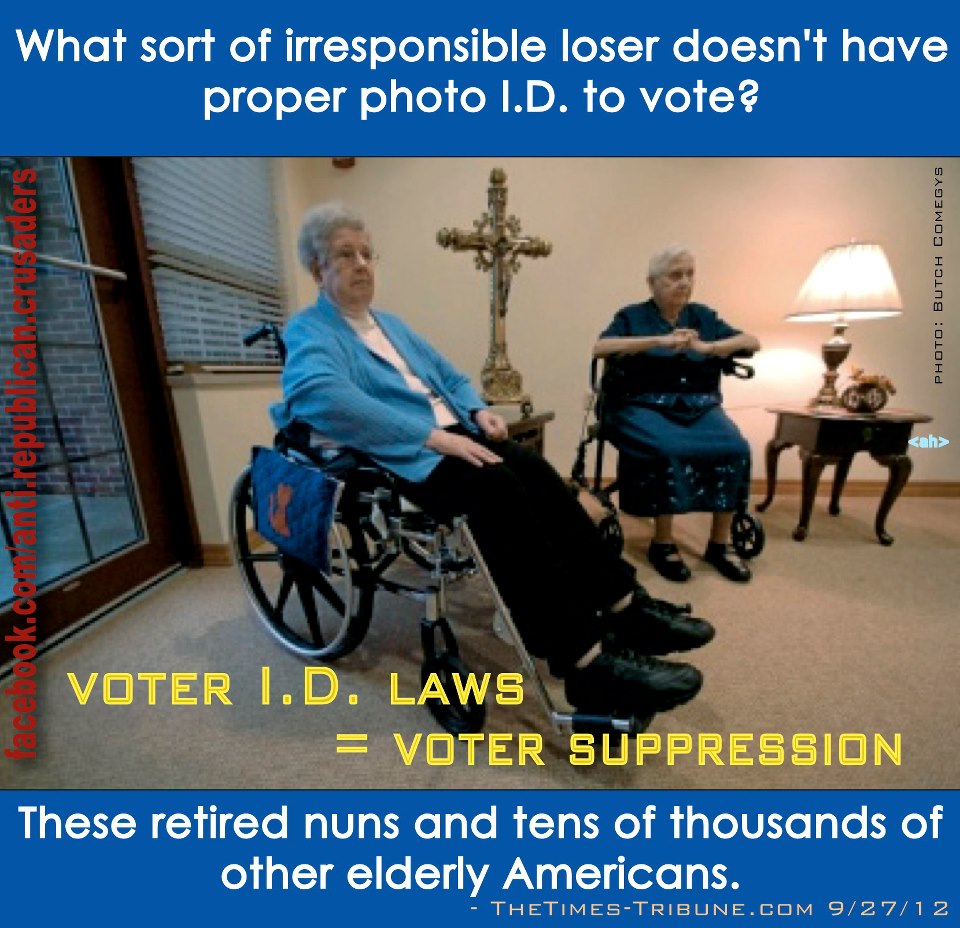 Here are a few Virginia (and national) news headlines, political and otherwise, for Friday, September, 28.
*By picking Ryan, Romney may have shot himself in the foot on Medicare (Who would have ever guessed that would happen? Yes, that was snark.)

*Republicans and reality: polls apart ("Conspiracy theories about 'skewed' numbers let the party duck hard truths.")

*First on CNN: Romney memo seeks to lower debate expectations (Actually, Romney's a strong debater, plus he HAS to win this big time!)

*Todd Akin says Claire McCaskill is not as 'ladylike' as 2006 (Republican U.S. Senate candidate Todd Akin is the living embodiment of the "war on women.")

*In Va. Beach, Obama casts election as stark choice

*Webb drops the hammer on Romney

*Romney's Deferments Loom At Obama Rally ("'People made choices,' says Webb.")

*Obama, Romney bring fight to Va.

*Romney says he'll halt deep defense cuts (Uh, dude? The main reason we're in this situation is because YOUR party held the country hostage on the debt ceiling, then voted for the sequestration deal. Why on earth should we trust you guys to do ANYTHING?!? Plus, as Jim Webb pointed out yesterday, you have ZERO credibility on the military, veterans, etc.)

*Labor group savages Allen, Kaine assailed in coal country (Kaine assailed in coal country for…pushing a new coal-fired power plant in Wise County? For being supportive of an "all-of-the-above" approach to energy? What exactly? This attack is brain-dead idiocy.)

*GOP fires Va.-based vendor after questionable registrations (So, just to be clear: the Republicans are the ones who engage in voter election fraud, then they psychologically project that onto Democrats.)

*Group seeks to quash Dragas' reappointment

*A Geiger counter and 40,000 acres

*Army stands down to stand up to suicide as numbers rise

*Region's multiracial population grows faster than nation's

*Fairfax warns of possible budget cuts, tax hikes

*Metro will extend service during Nationals playoff stint

*Gio Gonzalez first in majors to reach 21st win as Nationals top Phillies ("Morse hits two homers, Harper hits one as club lowers its magic number for NL East title to three")

There's no paywall on Blue Virginia, and we definitely want to keep it that way! If you want to help support our work, you can donate here - thanks!
Also, you can
sign up for our weekly email list here
.