Advertisement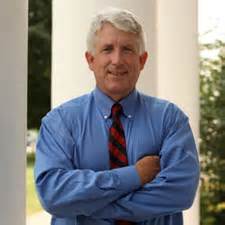 A strong statement from Virginia's next Attorney General, Mark Herring:

HERRING: TIME FOR MCDONNELL TO STOP DUCKING QUESTIONS ABOUT MANSION, STAR SCIENTIFIC
Leesburg – Democratic candidate for Attorney General State Senator Mark Herring (Loudoun & Fairfax) released the following statement reacting to Governor Bob McDonnell's refusal to answer questions regarding the recent allegations of ethical lapses:
"Governor McDonnell did not shed any light on any of the ethical problems swirling around his administration with his phone call from Asia. Massive gifts from a businessman with a tax problem, Ferrari's, unaccounted items taken from the Governor's mansion and suspicions of a quid pro quos. Its clear its a far cry from Downton Abbey over at the Governor's mansion. What remains is that there are still serious questions about gifts not being reported, serious questions about favors given and received, and questions about the legality and propriety of all of these matters. The Governor is totally unresponsive, and the Attorney General is sidelined because he too is wrapped up in this scandal. It's clear Bob McDonnell and Ken Cuccinelli are hiding from answering these questions. Its time to stop the hiding and get an independent, serious investigation of these multiple scandals so Virginians can learn the truth."