Advertisement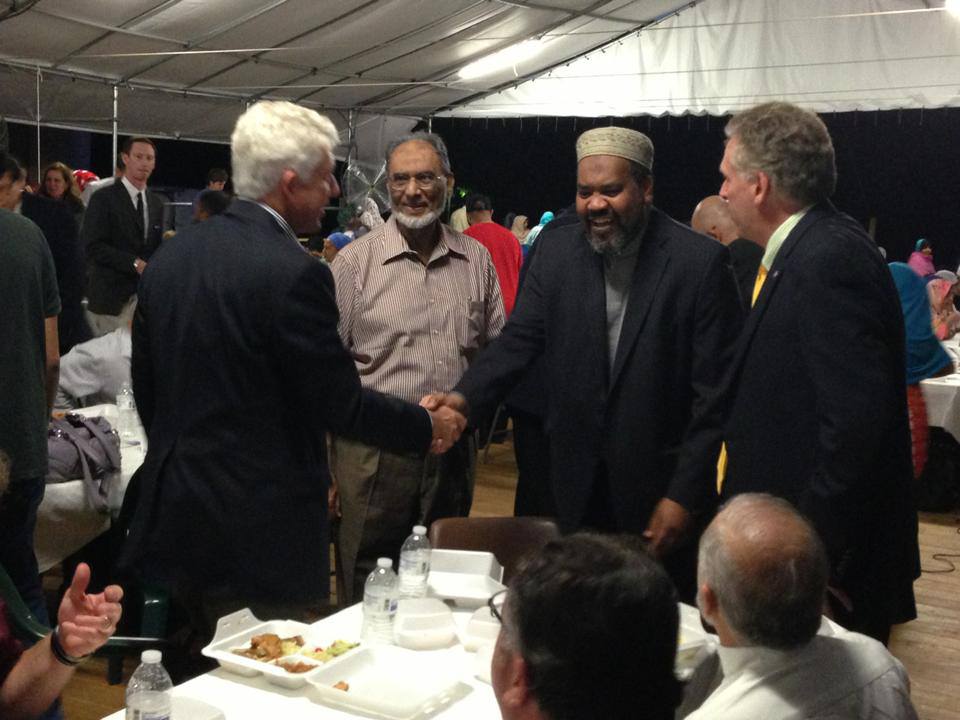 Here are a few Virginia (and national) news headlines, political and otherwise, for Monday, July 29. Also, check out the photo of Mark Herring at the All Dulles Area Muslim Society's Annual Interfaith Iftar Dinner with Terry McAuliffe to celebrate community service in Loudoun and Fairfax counties.
*Israeli vow to let prisoners go sets up peace talks (Great work by John Kerry on this one!)

*Cumulus planning to drop Rush Limbaugh, Sean Hannity (In racist/sexist/homophobic/xenophobic/demagogue/liar Limbaugh's case particularly, that should have happened a LOOOOONG time ago!)

*Rep. Peter King Blasts Rand Paul For 'Apologizing For America': 'Fringes' Will 'Destroy' GOP (Gotta love it when the superhawk wing of the GOP fights the isolationists!)

*The It Factor in Virginia's Governor's Race: Modernity ("It's a winnable election for Republicans. But with unpalatable candidates on both sides, the GOP's medieval slate may cost the party a statehouse.")

*Bob McDonnell's Wife Takes a Cue from Sarah Palin

*Ken Cuccinelli seeks to turn 2012 script on its head (In other words, Cuccinelli's going for the "Big Lie" strategy of claiming to be the EXACT OPPOSITE of the Koch brothers' stooge that he is.)

*The most striking part of McAuliffe's campaign? The lack of a campaign. (Weird article, not sure what the point of it is exactly. Also, I think it's almost exactly backwards that McAuliffe "lacks focus"; to the contrary, I'd say his campaign team has him highly focused/toned down this time around.)

*NARAL poll: Abortion key for Va. voters

*Virginia governor's race gains national attention for its fierceness, 2016 implications

*GOP's Miller endorses Democrat McAuliffe

*Va. road-funding law: Long-haul fix or jump start? ("Drivers not reapingthe lower gas tax; 'technicalities' loom")

*Student's home-schooling highlights debate over Va. religious exemption law (The #1 comment on this article begins: "I have yet to meet an individual or couple competent to home-school any child from kindergarten through high school. I doubt such a broad person exists in society at large, let alone among those parents who would deny their children professionally-done education based upon their religion.")

*Ex-Richmond candidates owe $90K in campaign fines

*Beach mayor issues ultimatum to developer of Dome site

*Jordan, Nats breeze to win ("Washington scores a season-high 14 runs in its third straight win and Taylor Jordan's first big league victory.")

*D.C. area forecast: Gorgeous start to week, possible storms in middle, solid close

There's no paywall on Blue Virginia, and we definitely want to keep it that way! If you want to help support our work, you can donate here - thanks!
Also, you can
sign up for our weekly email list here
.