Advertisement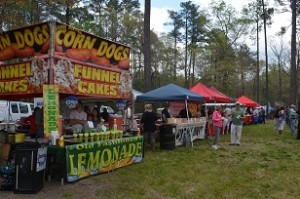 Imagine the meeting where Secretary Brian Moran was enlisted to call those attending this year's Shad Planking to follow his argument that we can disagree without being disagreeable: he drew the short straw, came late, or was first to make eye contact when a volunteer was solicited. I'm betting absent.
Also absent from the new Shad Planking was any semblance of theme or order. The organizers set out to rehabilitate an event which has been in accelerating decline for a decade. What had once been an exclusive elected Democratic gentlemen's club at which backroom deals were cut in the outdoors and cigar smoke hung heavy in the woods evolved into a charity event that benefited the Wakefield Ruritan Club's effort raising money for local causes and then was subsumed by the reactionary confederate worshiping fringe of the Republican Party. Only the angry need attend. Sadly they constituted a demographic sorely needed by Republicans seeking statewide office.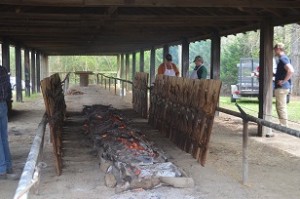 This remake was poorly conceived and one would hope that the Ruritans did not pay whomever decided they could paint before sanding and priming the surface much less inspecting the foundation. Even the new name was uninspiring. Shad Planking and Grapes and Grains Festival is obscure; particularly the grains part. Like the event itself, it was an effort to be something inoffensive. It is wine and spirits, guys and gals, no one came for grapes or grains. And there almost was no shad planking. Those who have attended in the past remember the long shed under which the shad was smoked. Well, at one end of the shed there was a representative effort. Few attendees sampled the fare, though the roe was popular.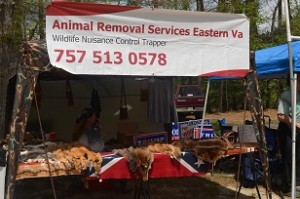 And you can't call the resetting of the vendor and politicians' tents and RVs away from the road that once led past the grandstand to the Ruritan building and the flatbed trailers used for dining a reorganization. It was as though someone thought if they mixed the groups along the path in no particular order so they would blend and dilute anything that might offend it made it inclusive.
Then too the announced event timing was misleading. My ticket had 2:00 pm to 6:30 pm; there was a later online posting that showed 12 noon to 7:00 pm, but why would anyone look there when they already had their tickets? There was no discernable program. At 12:30 pm, to the surprise of the less than 100 attendees spread throughout the venue the show began with the singing of the Star Spangled Banner. There were at best 30 people anywhere near the relocated grandstand to show respect.
That would be the pattern of the day. With no program to follow, and with rain interruptions driving people for shelter, speakers spoke to an empty stage area and a dispersed and generally unengaged crowd. From time to time the emcee would run onto the stage, shout for speakers who might or might not be present or respond, and then if no one climbed the stage, announce another break.
Virginia Secretary of Public Safety, Brian Moran, did climb the stage and looked and spoke as though he was begging for immunity or at least clemency. He'll never be late to another meeting. And any hope for civil discourse was dispelled by the man Moran with whom he just said he stands shoulder-to-shoulder, state Senator Ryan McDougle (R-4th).
Congressman Rob Wittman (R-VA 1st) is apparently hungrier to be Virginia's Governor than Ed Gillespie (who was a no show). I did not get a chance to see if his security was packing the same weapon he wore in his boot inside a Warsaw Elementary School during a Remote Area Medical clinic last fall. Just what we need: a Governor who is afraid to be among the less fortunate.
Maybe the dissonance that surrounds this event is best captured by the residence mentioned in The Washington Post article about the day. The one with the Ben Carson sign in the yard and a Confederate flag on the front porch.
No, the event makeover was not successful. It did bring in new faces. It kept away many of the old. There is no reason to believe the newcomers were intrigued enough to return next year: not enough shad, wine, whisky, or politics. When carnival goers leave the fairgrounds they expect a little something to leave a lasting memory. This year maybe only Brian Moran left with one of those.
There's no paywall on Blue Virginia, and we definitely want to keep it that way! If you want to help support our work, you can donate here - thanks!
Also, you can
sign up for our weekly email list here
.