by FreeDem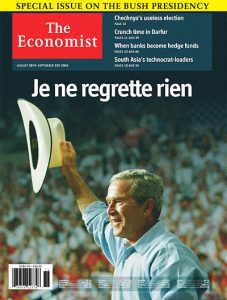 The old political saying is "if you're explaining, you're losing" which may explain the closing arguments from the Northam campaign as we enter June and approach the Democratic Primary on June 13th.
Don't explain, attack.
This animosity towards dissent has been underneath the surface of the Northam campaign since Perriello's announcement. The id has been Dick Saslaw's rude and vulgar attacks towards Perriello; Northam's own dismissive approach towards his own past has been the moralizing counterforce. But his bristling response to criticism took center stage at the final debate, where he dug in his feet on an issue core to his campaign: "No, I regret nothing."
The VMI cadet who twice voted for George W. Bush has never, ever made a mistake. That one time he entered into an elevator going the wrong way, he meant to do that, because he wanted to take the extra steps because that's what VMI taught him. He has never learned from past experiences, as a politician he was birthed fully formed in 2007, or maybe 2011, or was it 2013, as a true bona fide progressive with no flaws befitting a mere mortal.
As the debate moderator noted, "Not sure that qualified as a mistake, but let's try you Mr. Perriello on that."
But Mr. Northam doesn't have time for mistakes, he's too busy winning. So much winning you'd think he's sick of it. Listen to his own campaign, reassuring everyone that he's winning, he's the best, because they all agree he's the best. Don't agree? You better watch out.
Northam isn't explaining, he's attacking. Because he's earned this Governorship, and he isn't about to explain to you why. What will he do as Governor? Be a winner. Except for policies that would make a difference in the Commonwealth, because that would upset his dear friends in Richmond like Republican leader Kirk Cox. But remember that one time he got a smoking ban passed? Kinda.
People who support Perriello, who don't understand that it's Northam's right to become Governor, are worth attacking, not Republicans in Richmond. Because Blue Virginia is unfair to Northam, and anyone who wants to share their stories of being uncomfortable with the negative tone from the Northam campaign in going after Perriello is a misogynist. Even other women.
To Northam, Perriello is too distracted with silly concerns about solving problems. In the debates, Perriello explained his approach. "Leadership is about starting with what actually solves the problem."
That's why Northam appreciates the support of Richmond leaders like Dick Saslaw and his friendship with Republicans like Kirk Cox, because they recognize that Northam is already a leader and doesn't need to explain how he'll solve problems. Good Democrats just fall in line.
National Democrats are bad, because they haven't fallen in line behind Northam. They don't understand Virginia's problems … well, no, they do, because affordable health care, a quality education, and economic opportunity regardless of zip code or race aren't just Virginia problems, they are American problems. But National Democrats like Bernie Sanders and Elizabeth Warren and Henry Waxman and Rosa DeLauro and John Podesta don't understand that you need Virginia solutions, which starts with what will placate the Republicans in the General Assembly and big donors like Dominion.
That's the Virginia way.
You need those deep Virginia relationships in the General Assembly, because you could never imagine a Democratic Governor with no previous experience in state government, who's background was largely defined by his time in Washington, D.C. and work for partisan organizations to figure out how to reach across the aisle and work with Republicans to raise taxes.
I've had Northam supporters assure me that their candidate really does want the same economic policies as Perriello, he's simply more accepting of the politics of Virginia and the General Assembly. This is shockingly inconsistent with Northam's own rhetoric.
Countering Jackson's attempts to paint him as a big-government liberal, Northam brands himself as a fiscal conservative who is determined to sway moderates and independent voters.
"I don't consider myself as a liberal. I consider myself as a moderate person. I think the less government, the better," Northam said.
Northam continues to explain away real policy solutions by saying they aren't plausible in Virginia. And he should know, he perfected the trick of saying one thing in the Democratic Primary and another thing in the general election back in 2013.
Ralph Northam 2017: No, I regret nothing.