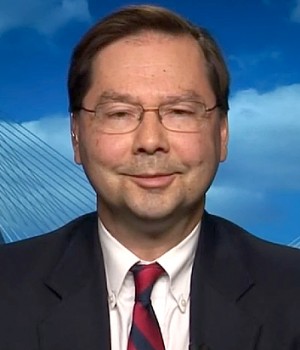 On June 29, 2017, Governor McAuliffe resisted an unprecedented request from Donald Trump's voter fraud commission for the confidential information, including voting history and the Social Security number, of every voter registered in Virginia. Nearly a year after the presidential election, Trump and his taxpayer-funded commission continue to perpetuate the lie that the popular vote was stolen because millions cast illegal ballots. The commission's real purpose is to rationalize sweeping policies that would restrict the right to vote on a national scale. While Vice President Mike Pence, Kansas Secretary of State Kris Kobach, and other leaders of the commission have their own dark histories of voter suppression, one particular member, Hans von Spakovsky, should be especially concerning to the voters of Fairfax County.
In 2012, the Fairfax County Democratic Committee sent a letter to Chief Judge Dennis Smith of the Fairfax County Circuit Court about the troubling behavior displayed by Hans Von Spakovsky, then-Vice Chairman of the Fairfax Electoral Board. Von Spakovsky had politicized his office and repeatedly tried to make it harder for Fairfax County residents to vote. In a place as diverse as our county, he removed multilingual voter registration materials from the Election Office. He removed free nonpartisan voter information provided by the League of Women Voters. During Board meetings, he repeatedly interrupted, argued with, and shouted down the Democratic representative. As a result of the Fairfax County Democratic Committee's efforts, Von Spakovsky's voter suppression tactics were shut down, and he lost his position on the Fairfax Electoral Board.

Von Spakovsky's actions in Fairfax County reflect a broader career built on blocking Americans' access to the ballot box. During his time with the Bush administration, he supported a controversial Georgia voter ID bill that was opposed by both civil rights groups and his fellow Justice Department lawyers. A federal judge would later liken the law to a Jim Crow-era poll tax. Similarly, Von Spakovsky championed a Texas redistricting bill that was struck down by the Supreme Court as a violation of the Voting Rights Act. In Minnesota, he blocked an investigation into whether a proposed voter ID law would suppress the votes of Native Americans. Von Spakovsky's history proved so disturbing that the Senate blocked his 2007 nomination to the Federal Election Commission. Representative John Lewis, the legendary civil rights activist and recipient of the Presidential Medal of Freedom, wrote that Von Spakovsky "could potentially turn back the clock on fifty years of progress."
With such a frightening record, it would seem obvious that Hans von Spakovsky is not a suitable choice on a commission ostensibly dedicated to improving elections in America. Yet his appointment is just another sign that Donald Trump's Presidential Advisory Commission on Election Integrity is a farce. Hardworking, law-abiding Americans would be robbed of their most fundamental rights in order to chase an imaginary enemy. Trump's  deceitful commission is a threat to fair and honest democracy in America, and we must continue to fight this voter suppression effort and the rest of his dangerous agenda.
There's no paywall on Blue Virginia, and we definitely want to keep it that way! If you want to help support our work, you can donate here - thanks!
Also, you can
sign up for our weekly email list here
.