Advertisement

by Frank Anderson
You may have heard of the Trump Voter Fraud Commission, formally known as the Presidential Advisory Commission on Election Integrity.  Established purely as a result of Donald Trump's fragile ego — in his pursuit to prove his belief that he would have won the popular vote if it weren't for "millions" of fraudulent voters — this group is essentially the voting rights equivalent of the "investigative team" that Trump put together to look into Barack Obama's birth certificate.

In their second meeting, starting today at 10:00am, the Commission will feature a panel of speakers from the rogue's gallery of voter suppression — including several from Virginia.
Commission Chair Kris Kobach is the Kansas Secretary of State and also the man who designed Crosscheck, the voter purge program that has erroneously removed hundreds of thousands from the voter rolls.  The program is exposed in Investigative reporter Greg Palast's documentary The Best Democracy Money Can Buy.  Kobach believes, as Trump does, that millions voters are casting ballots illegally and is on a rampage to crack down by cancelling voter registrations nationwide.  He is also a paid columnist for Breitbart, recently alleging that thousands of out-of-state voters cast ballots in New Hampshire, tipping the 2016 results to Hillary Clinton.  The problem with this allegation is that out of state licenses are perfectly acceptable in NH and are commonly used by college students living on campus in the state.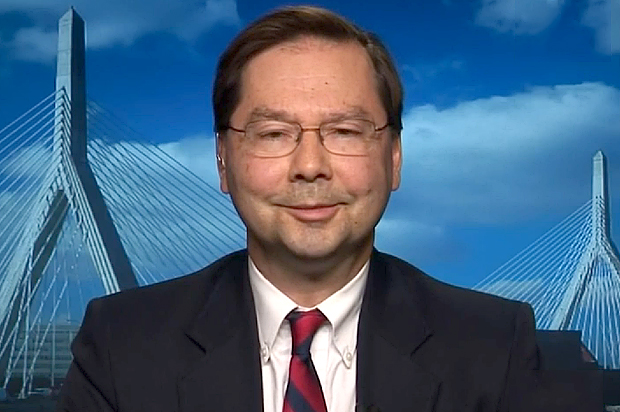 Also on the panel: our old friend Hans von Spakovsky, former Fairfax County, VA member of the Electoral Board, and former Bush administration official in charge of undermining voting rights in the Justice Department's Civil Rights division.
Issues to be discussed today:
Background checks for voter registration, similar to those required for gun purchases
Effects of lowering the voting age to 18 — presumably they believe that's a problem!  Rock the Vote has come out strongly against the Commission's attacks on young voters.
Allegations that the (fake) reports of widespread fraud are undermining faith in the voting system — thus justifying actions to purge millions from the rolls and restrict voting.
If you can stand to watch it, the live stream of today's meeting is available here.
The meeting Agenda includes the panel of all white men working to take away the right to vote for millions of Americans.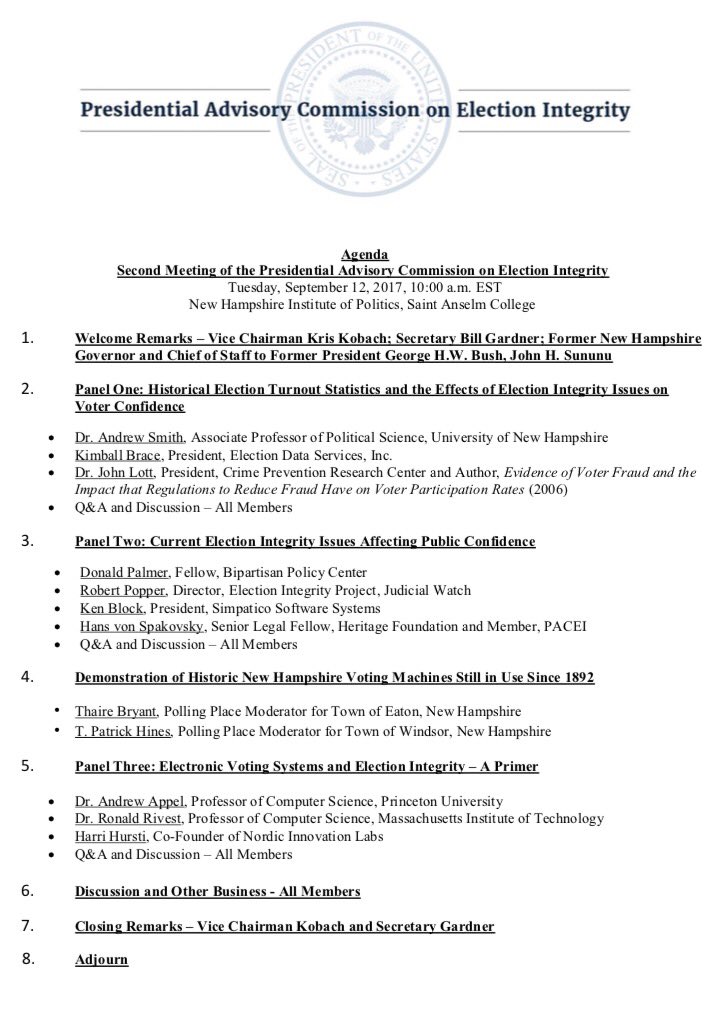 Panelists' pre-submitted testimony and presentations can be viewed here.
Update: the Civil Rights Center, which is fighting against the discriminatory Crosscheck voter purge program, urges Governor Terry McAuliffe to abandon the program.
Click here to read the letter.
There's no paywall on Blue Virginia, and we definitely want to keep it that way! If you want to help support our work, you can donate here - thanks!
Also, you can
sign up for our weekly email list here
.