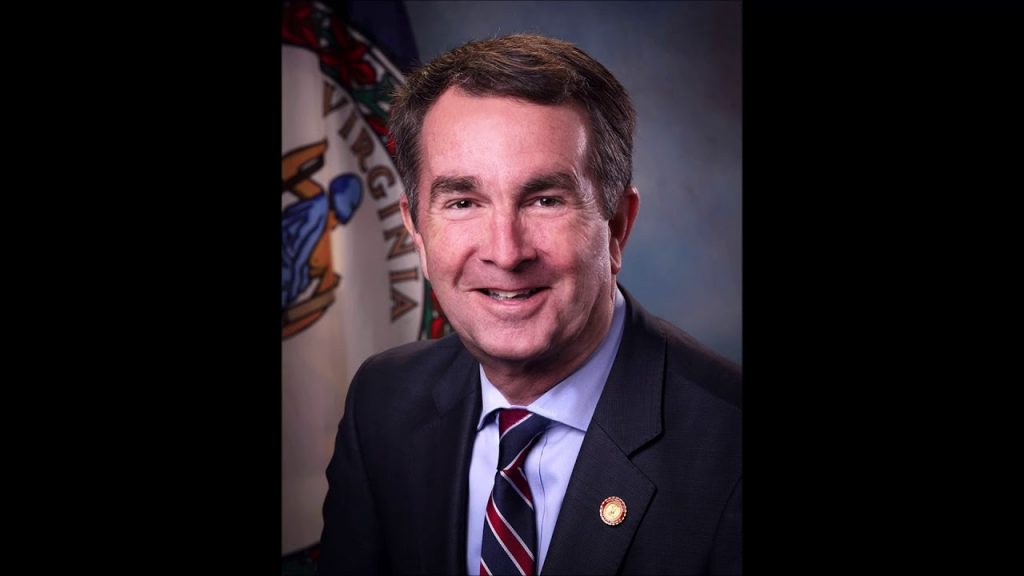 Just days after this "hot mic" fiasco by Gov. Northam's communications director Brian Coy on WTOP (in which Coy said about grassroots environmental activists, "Many of these people, they are not acting in good faith," and also ordered the WTOP "reporters" how many questions they could ask about the fracked-gas pipelines), Coy's boss is now at it…also on live radio. I mean, seriously, maybe these guys should just avoid going on live radio, TV, etc? But be that as it may, here's what happened this morning.
1) I noticed that Gov. Northam would be appearing on the nationally syndicated John Fredericks Radio Show this morning, so I tweeted at John Fredericks, "Please ask @GovernorVA if he agrees with his comms director (Brian Coy) that grassroots environmental activists are 'not acting in good faith,' as Coy was caught saying in a 'hot mic' moment on WTOP's #AskThe earlier this week."
2) Fredericks, to his credit, immediately replied, "Sure!"
3) On the show, Fredericks then proceed to ask Northam, "I got a question here that I promised I would ask you that was tweeted out to me by your good friends at Blue Virginia. And they said, please ask Governor Northam if he agrees with his communications director (Brian Coy) that grassroots environmental activists are 'not acting in good faith,' as Coy was caught saying in a 'hot mic' moment on WTOP's Ask the Governor earlier this week."
4) Northam responds by lying through his teeth – demonstrably, verifiably, etc. – not once but twice! Check out the audio below, starting at 9:00, and listen for yourself. I'll comment after the audio. First, Northam asks, faux naively, "I'm sorry John, what is this, you said Blue Virginia, is this a blog you're talking about?" Fredericks then repeats the question. Northam responds, "you know John, I don't have time to read the blogs, I'm governing Virginia, we've got a lot of important things on the plate…I'm not even sure what that's all about, but I can tell you that I am very involved in running the state…and I'll continue to do what's in the best interest of Virginians."
5) OK, so those were two blatant, demonstrable, verifiable lies by Ralph Northam. First of all, Northam knows EXACTLY what Blue Virginia is. How do I know that? A few reasons (of many). First, Blue Virginia – and before that, its predecessor blog, Raising Kaine – has been covering Northam since he ran against Nick Rerras in 2007. Second, we actually INTERVIEWED Northam face-to-face in 2013 when he ran for Lt. Governor. Third, Northam's campaign ADVERTISED on Blue Virginia in both his 2013 and 2017 campaigns. Fourth, I have personally run into Northam numerous times over the years at various events, and he definitely knows who I am (among other things, I almost always write my name and "Blue Virginia" on my name tag). Fifth, I met with and communicated with his top campaign folks numerous times in 2013 and 2017. So yeah, there's literally ZERO  – nada, nil – chance that Northam doesn't know what Blue Virginia is. Simply not plausible in the slightest bit.
5a) So that was Lie #1 totally debunked. As for Lie #2, there is absolutely ZERO chance that Northam didn't know what the question about the "hot mic" moment on WTOP this Tuesday referred to, as he was sitting right there as the discussion took place. Also, I'd note that it's ON VIDEO (see below) for god's sake! I mean, I get why politicians sometimes might think they can get away with lying, but why do it when it is SO easily shown to be a lie? Just bizarre.