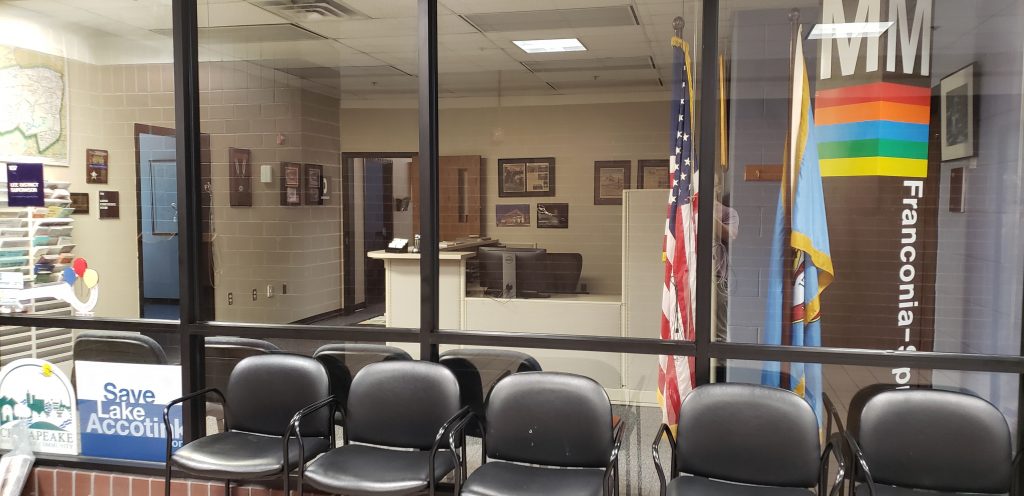 I checked out the Fairfax County Board of Supervisors (Lee District) Democratic debate this morning in Franconia. This is a solid-blue district (e.g. Kaine beat neo-Confederate Corey this past November by more than 3:1), so whichever Democrat wins the primary on June 11 will almost certainly be elected to the Fairfax County Board of Supervisors this November, replacing current Supervisor Jeff McKay (D), who is vacating his seat to run for County Board Chair.
In the videos (see below), the candidates are – from left to right – Kelly Hebron, Larysa Kautz , Rodney Lusk and James Migliaccio. I thought all four did a very good job, with no major ideological or issues differences that I could determine, and all clearly passionate and knowledgeable about the issues. The main differences between the candidates, then, really related to varying types and degrees of experience, as well as the obvious fact that they're different people with different personalities, skillsets, life stories, etc.  I'm curious what people think; who do you prefer in this race and why? Feel free to weigh in, below, in the comments section. Thanks.
P.S. Good chatting with Sen. Scott Surovell and Del. Mark Sickles, who attended this forum.
Opening Statement: Kelly Hebron

Opening Statement: Larysa Kautz

Opening Statement: Rodney Lusk

Opening Statement: James Migliaccio

Question on Reducing/Ending Homelessness in Fairfax County

Question on Maximizing Communications Between Lee District Residents and the Supervisor

Question on the Dillon Rule, Collaboration with State Partners on Behalf of Fairfax County

Question on Focusing Current Budget to Maintain Local Safety Net, Incentivizing Future Economic Growth and Addressing Equity

Question on Affordable Housing, Achieving Greater Social Justice and Racial Equity

Question on Combating Climate Change on a Personal Level

Question on Top Priorities/Needs for Schools

"Lightning Round"; Question on Lee District's Greatest Strength and Greatest Challenge

Closing Statement by Kelly Hebron

Closing Statement by Larysa Kautz

Closing Statement by Rodney Lusk

Closing Statement by James Migliaccio