See below for highlights fromlast night's CNN climate town hall, courtesy of leading climate scientist and former UVA professor Michael Mann.
P.S. Professor Mann will always be a hero to me, for several reasons, including his courage facing down crazy climate science deniers like former AG Ken Cuccinelli.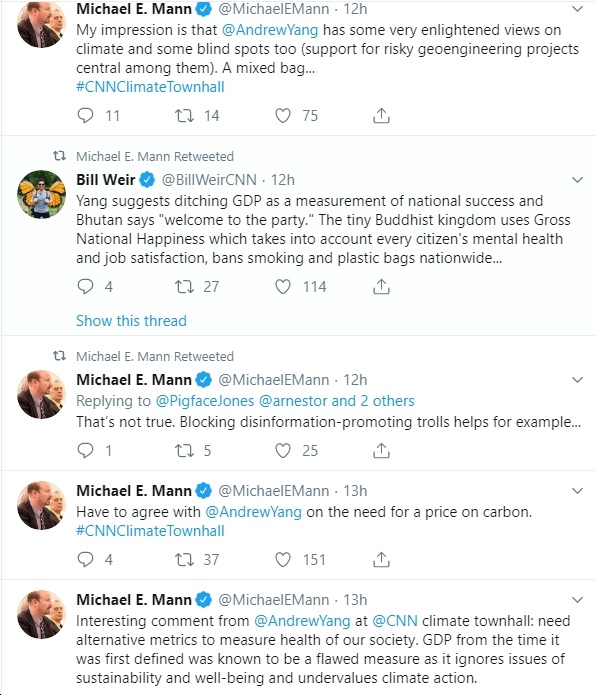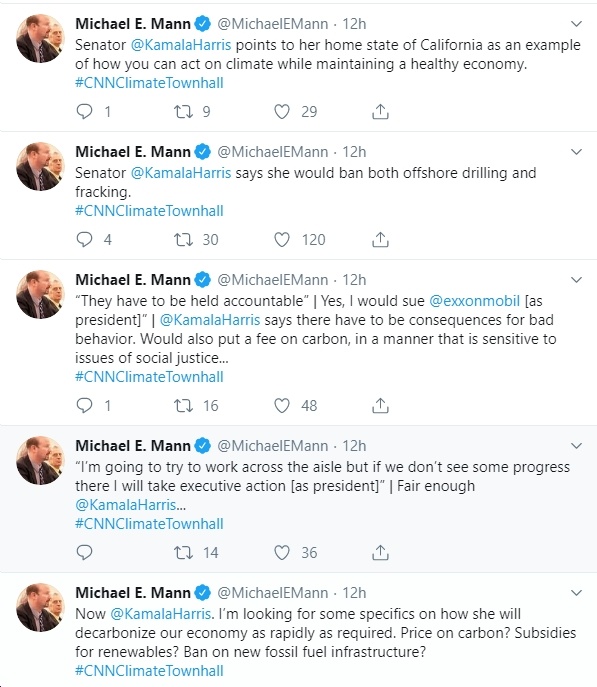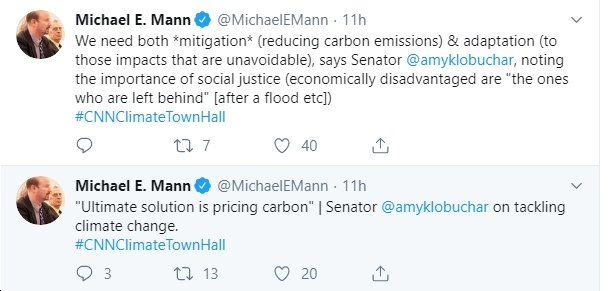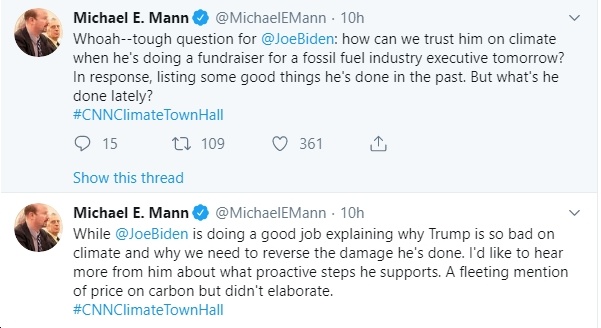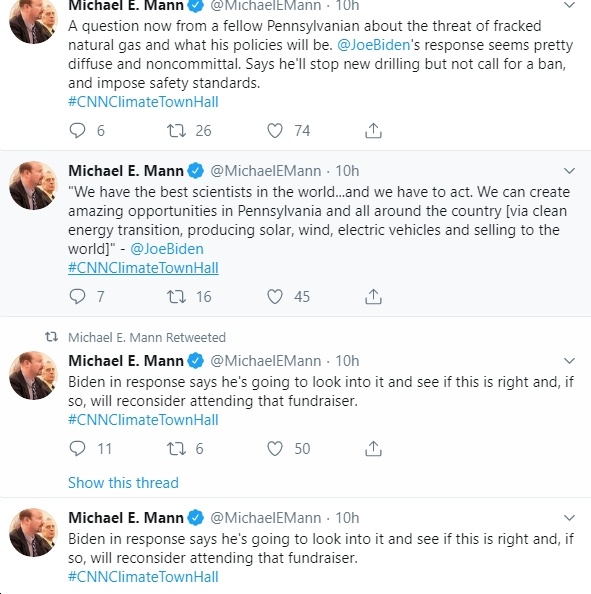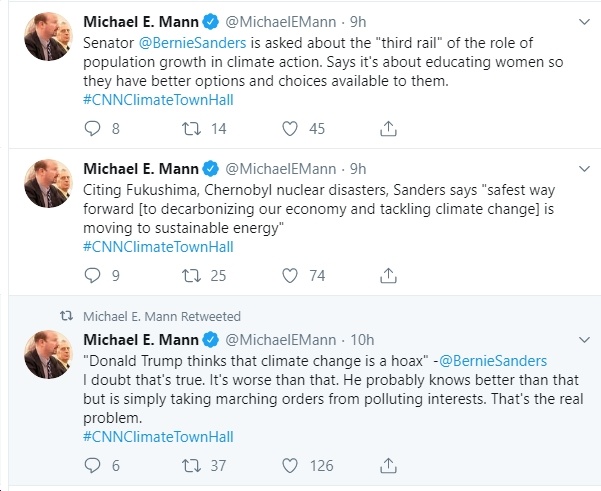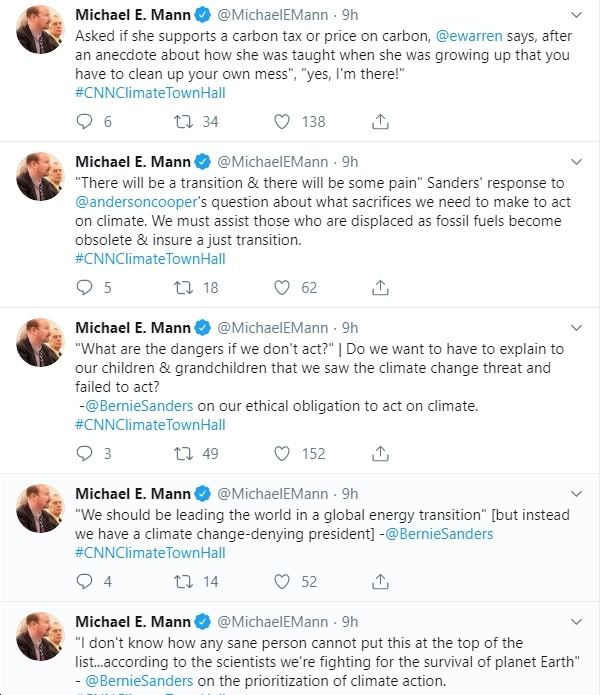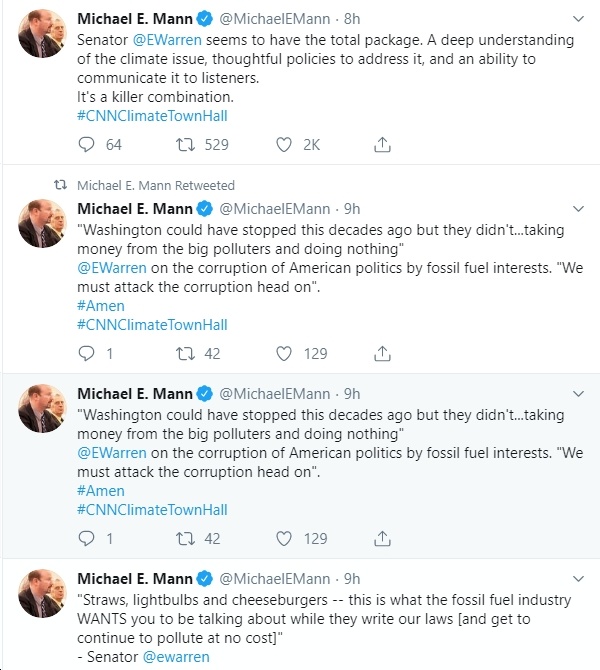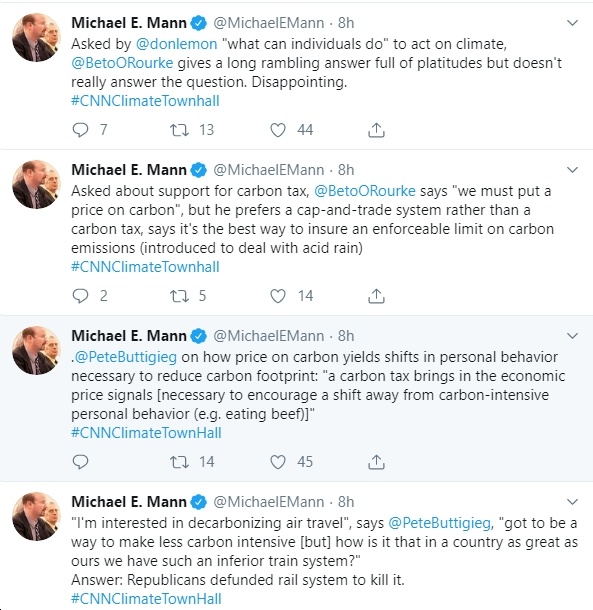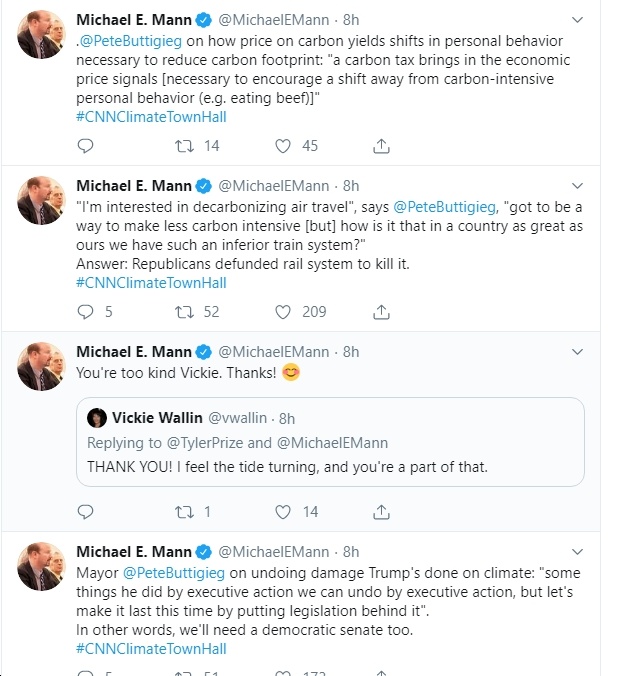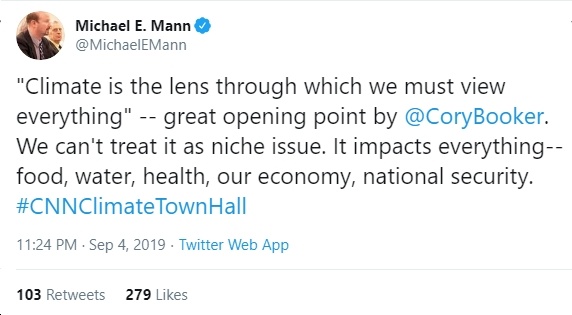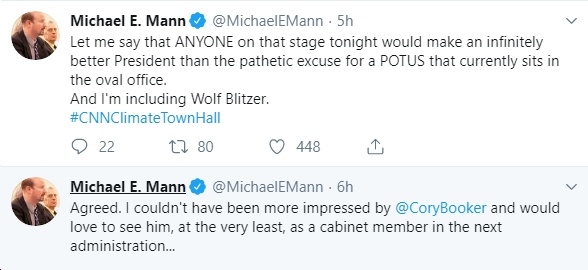 P.S. I think Professor Mann tuned in after Julian Castro, so here are a couple tweets by Castro's campaign.
At today's #ClimateTownHall I had the opportunity to share the story of my first moral test in politics.

No one is tested more than the President of the United States—and Donald Trump has failed those tests. pic.twitter.com/buvDcn76dB

— Julián Castro (@JulianCastro) September 5, 2019
Democrat presidential candidate Julian Castro calls climate change "the most existential threat to our country's future"

Castro adds: "The U.N. has told us that we have about 12-years to get this right or the consequences could be catastrophic" pic.twitter.com/l3yJVVJ3k1

— Ryan Saavedra (@RealSaavedra) September 4, 2019