Advertisement

See below for a press release from the Ghazala Hashmi for State Senate campaign about her debate last night with (hopefully) soon-to-be-former-Rep. Glen Sturtevant (R). Also, see below for live tweets of the debate by Brandon Jarvis – great job, by the way! – and video.  Go Ghazala Hashmi!
HASHMI WINS DECISIVE VICTORY IN SD-10 CHAMBER OF COMMERCE FORUM 

RICHMOND, VA – Democratic candidate Ghazala Hashmi won a decisive victory during last night's 10th Senate District forum hosted by the Virginia Chamber of Commerce. This forum was the first time that the two candidates formally faced off against one another.
Hashmi, a college professor, articulated a clear vision for the future of the 10th district: increased investments in public education, more affordable healthcare, and safer communities.
Hashmi stated that her top priority as a legislator will be investing in public education to create universal pre-k, increase teacher pay, update school infrastructure, add additional support staff, and restore funding to pre-recession levels. By contrast, Sturtevant was the only Richmond City school board member who voted against a 2015-2016 budget that reduced class sizes. Now, as a state senator, he's more focused on overreaching to enact a racially driven school rezoning policy than fully funding every public school, regardless of zip code.
Hashmi also highlighted the need to protect Medicaid expansion, increase transparency in healthcare billing, and enshrine protections for pre-existing conditions into state law. Conversely, Sturtevant, who votes with his Republican colleagues 90.7% of the time in the state senate, voted against Medicaid expansion and supported bills that would expand short-term health plans that allow insurance companies to discriminate against pre-existing conditions.
Additionally, Hashmi highlighted the immediate need to pass common sense gun laws such as universal background checks and red flag laws. Sturtevant, a member of the Senate Courts of Justice Committee, has repeatedly voted against universal background checks in committee, blocking the bill from coming to the floor for a vote from the full body.
Senator Sturtevant is working hard to distract voters from his record in the senate but 10th district voters won't be fooled. It's time for new leadership for Richmond, Chesterfield, and Powhatan in the Virginia senate. Watch the full debate here: https://vpm.org/
Ghazala Hashmi immigrated to the United States from India 50 years ago, and she has lived in the 10th district for nearly 30 years. Hashmi wants to bring her diverse background, fresh ideas, and extensive experience to the Capitol, because as an educator of 25 years she understands the struggles that so many people in her district and across the Commonwealth face as they try to get ahead in life. Ghazala is focused on standing up for quality public education, affordable health care, and common-sense measures to reduce gun violence. The 10th district is the best pick up opportunity Virginia Democrats have in the Senate this year and thus their strongest chance to win back control of the chamber. For more information please visit www.ghazalahashmi.com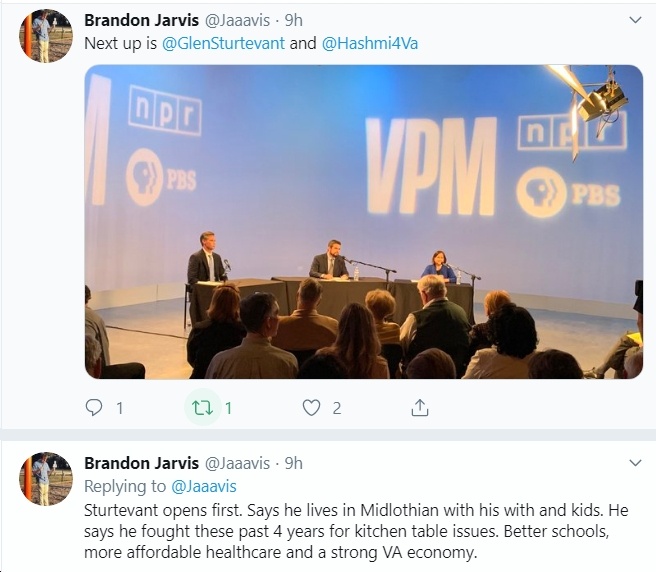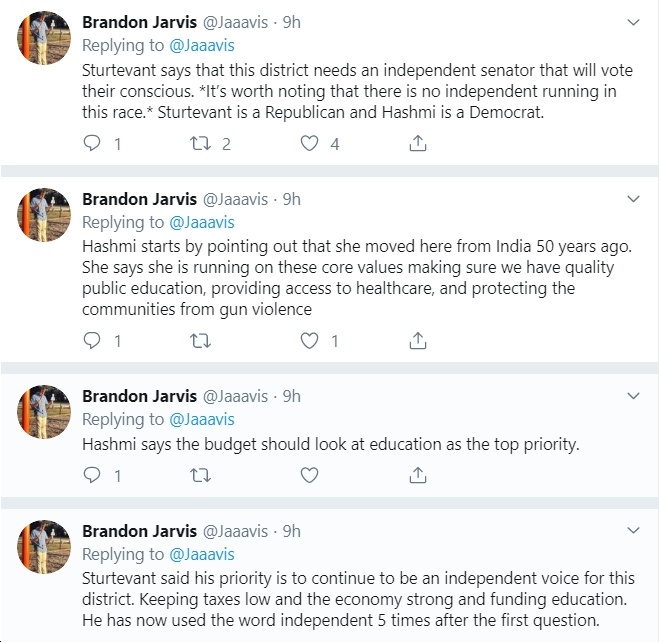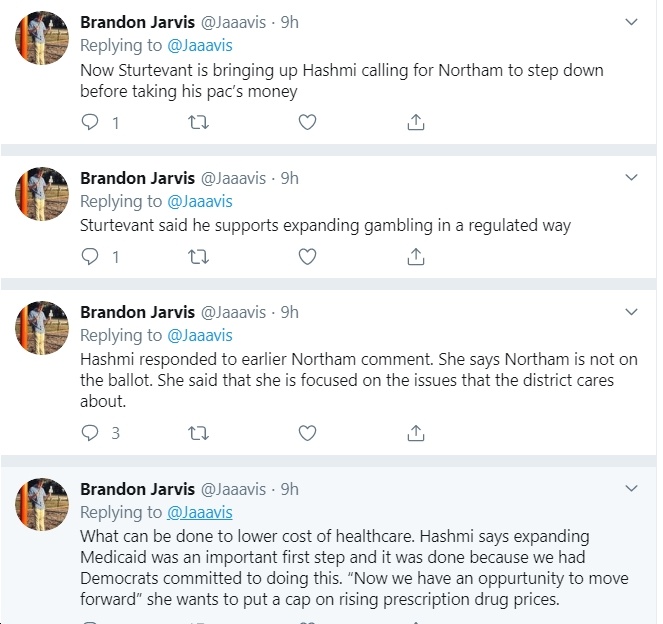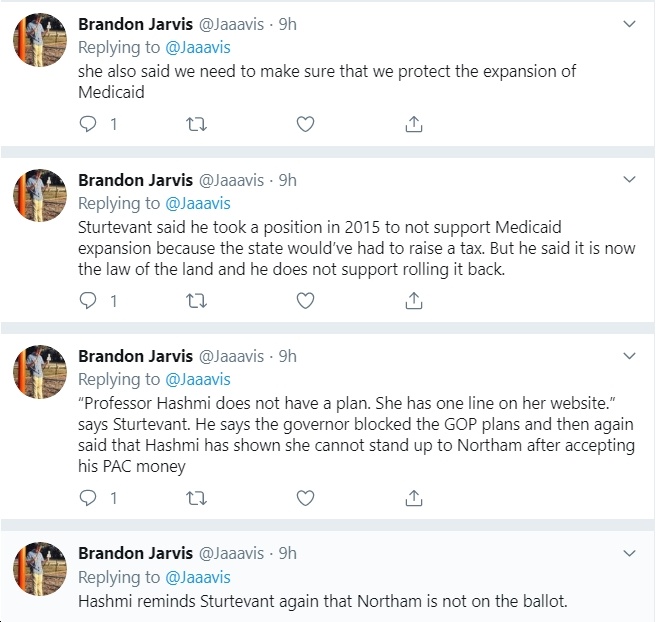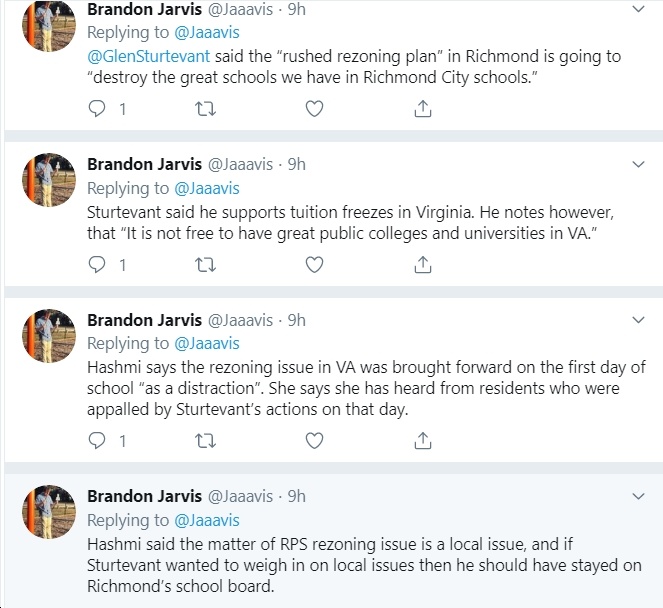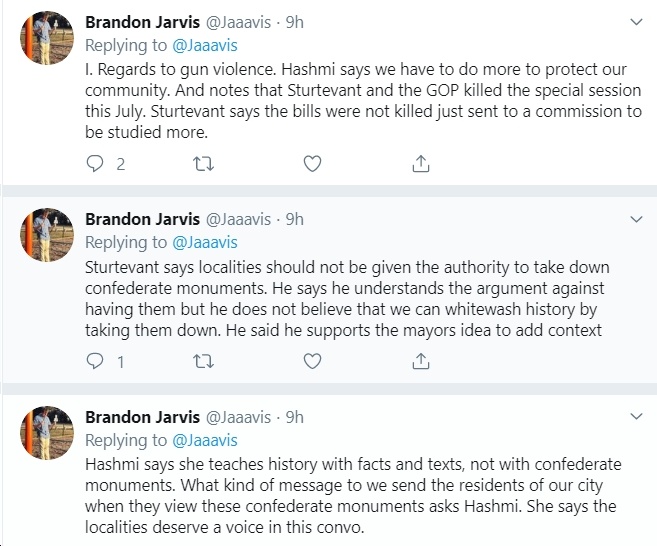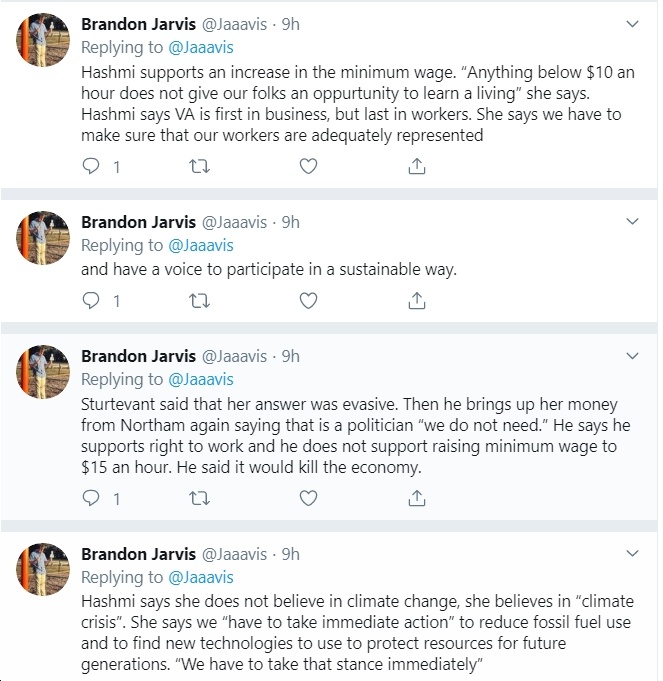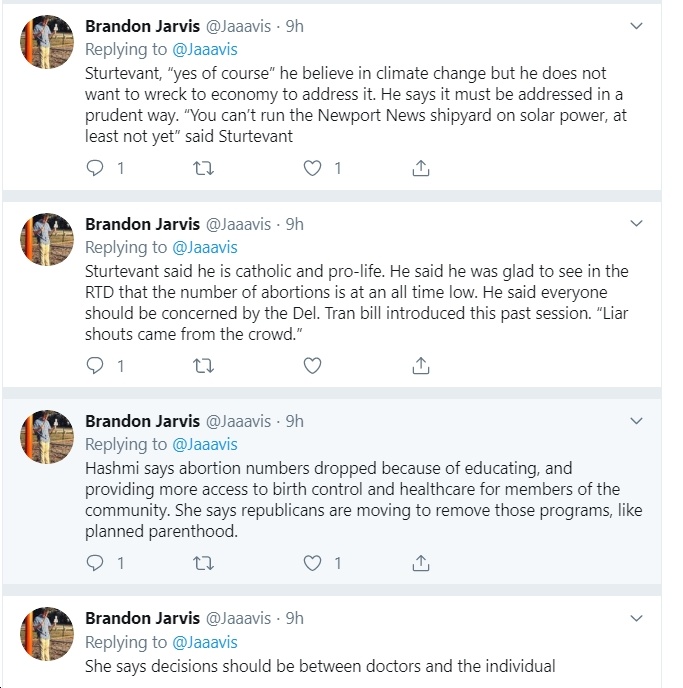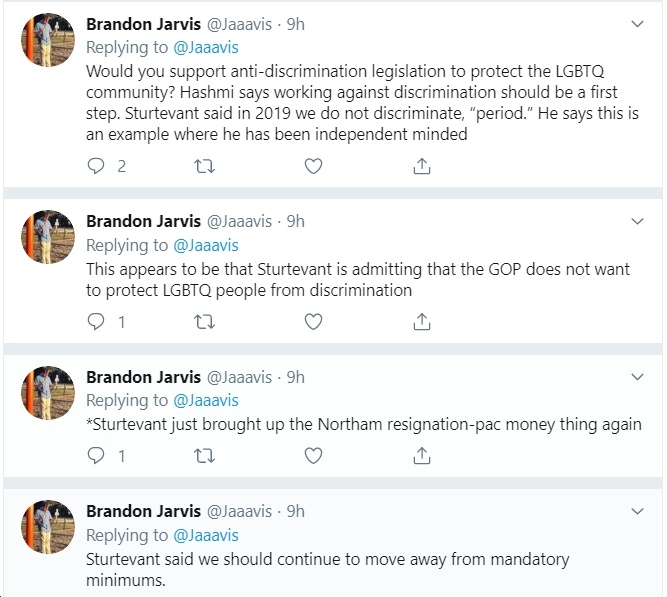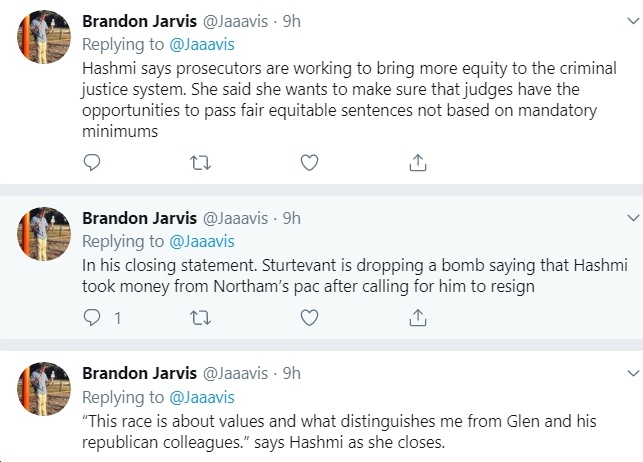 There's no paywall on Blue Virginia, and we definitely want to keep it that way! If you want to help support our work, you can donate here - thanks!
Also, you can
sign up for our weekly email list here
.