Right-wing Republican Amanda Chase is running for re-election tomorrow, after a long four years of repeated missteps as a State Senator. Chase continuously insults and ignores her constituents, while using her position in power as a bully pulpit to try and pretend that she is a victim.
With essentially nothing positive to offer, Chase's reelection campaign has mostly consisted of her calling her opponent (Democrat Amanda Pohl) a "socialist," while also misrepresenting information about Pohl. Below are some of the "highlights" from Chase's last couple of years, in case you missed anything.
First, see below, where Chase declares, "I hate politics too, but God call me to this." So Chase supposedly hates politics, except that before being elected to the State Senate, she worked as a political consultant for several politicians. Interesting career choice.
Next, see below, in which Chase says "I Call My Revolver My Little Equal Rights Amendment"; and also says that ERA "Protesters" were about to "Lay Hands on Me" but "Backed Off When They Saw It."
Audio: VA State Sen. Amanda Chase (R) – "I Call My Revolver My Little Equal Rights Amendment"; Says ERA "Protesters" About to "Lay Hands on Me" Backed Off When They Saw It
This morning's appearance on Trumpster Radio ("The John Fredericks Show") by Virginia State Sen. Amanda Chase (R-SD11) contained some quotable quotes, no doubt – including the one in the headline.
With regards to the ERA during this interview, Chase said "you don't want to empower the left" or "cave in to what the Democrats' messaging is and what they want to hook us on." 
Chase, in an effort to fire up her fundamentalist base, said "The Equal Rights Amendment is nothing more than a ploy by the left to eliminate gender altogether."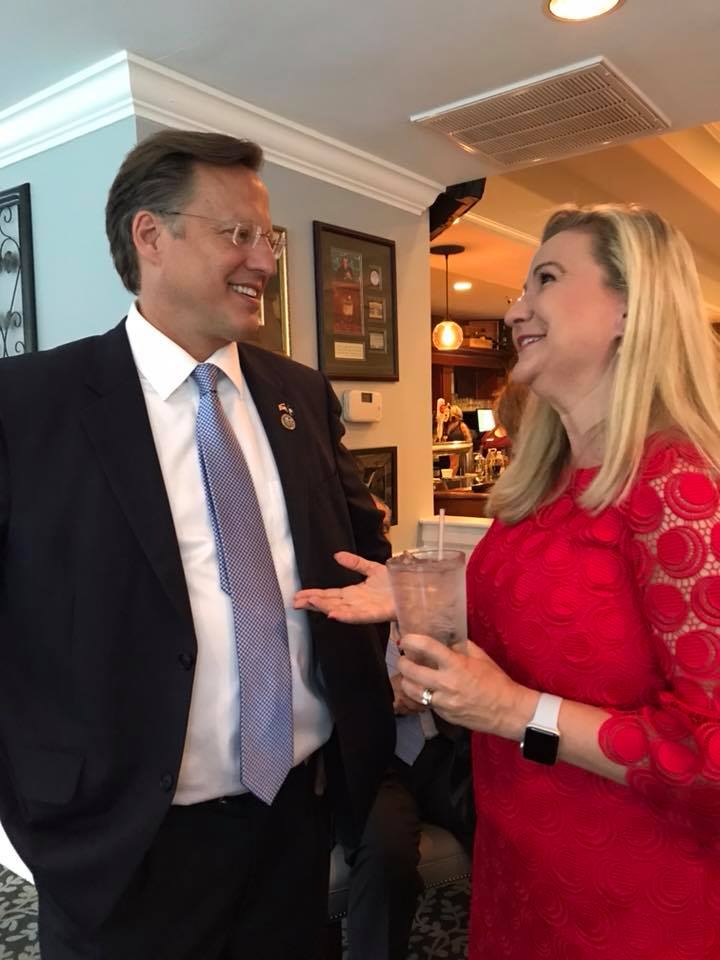 Far-Right Virginia Sen. Amanda Chase: "The ERA Amendment is nothing more than a ploy by the left to eliminate gender altogether."
From the article above: Senator Chase asked the question "In 2018 how do you feel you as a woman are not equal to a man?" 
Video: Virginia State Sen. Amanda Chase (R) Responds to El Paso Shootings by Calling for End to "Gun-Free Zones"
"It's time to put an end to these gun-free zones that are creating safe havens for criminals who don't follow the law." said Chase. "We need to encourage law-abiding citizens to be able to exercise their Second Amendment to protect themselves, and gun-free zones strip them of that right." 
And do you remember when Chase said that rape survivors are "naive and unprepared"??? Well here: "During an online back-and-forth with a constituent on Facebook, Chase had written that people who are 'naive and unprepared end up raped.'"

Va. senator calls rape victims 'naive' and critics 'trolls' – Virginia Mercury
Virginia state Sen. Amanda Chase called rape victims 'naive' in a Faceook post and then posted a video calling critics of her remarks 'trolls.
From the Virginia Mercury article written by @mechelleh:
"A person commenting on the post asked Chase why it would be important to have a weapon in a public park. Chase responded that it was important for 'law abiding citizens to be able to protect themselves' and that a park near her is deep in the woods. A different person asked why a wooded area would be so scary and accused Chase of being paranoid.
Chase replied: 'It's those who are naive and unprepared that end of (sic) raped. Sorry. But I'm not going to be a statistic.'" 
More in @MercuryVirginia from @mechelleh
"In 2017, the most recent full year available, there were 1,768 forcible or attempted rapes, according to the Attorney General's annual report on domestic and sexual violence. About one-third of those cases involved a victim under the age of 18. Twenty-eight percent of the victims were females between 18 and 24 years old. In Virginia, only people 18 or older can purchase and openly carry guns. Concealed-carry permit holders must be 21." 
"Survivors are not 'naïve and unprepared' because they were raped and these statements continue to demonstrate that Senator Chase's extreme ideas are out of touch with the views of her constituents," said Chase's opponent, Amanda Pohl at the time. 
"I'm a champion for life, I'm a champion for the unborn and for innocent life and I'm also a champion for our second amendment, which I believe protects innocent life. As a woman who jogs through public parks the ability to carry my firearm is important." said Chase afterwards.
As if that's not enough, Chase also believes that gay people can be converted and changed to follow the Lord's light. In 2018, she spoke in support of the harmful practice of conversion therapy before the anti-LGBT Family Foundation.
Chase said on Facebook at the time that gods plan was for "Adam and Eve, not Adam and Steve".
And then we have the parking spot saga.
"Virginia Sen. Amanda Chase berated and cursed at a Capitol Police officer who refused to let her park in a secure area in downtown Richmond, according to an official write-up of the incident that occurred last month." @gmoomaw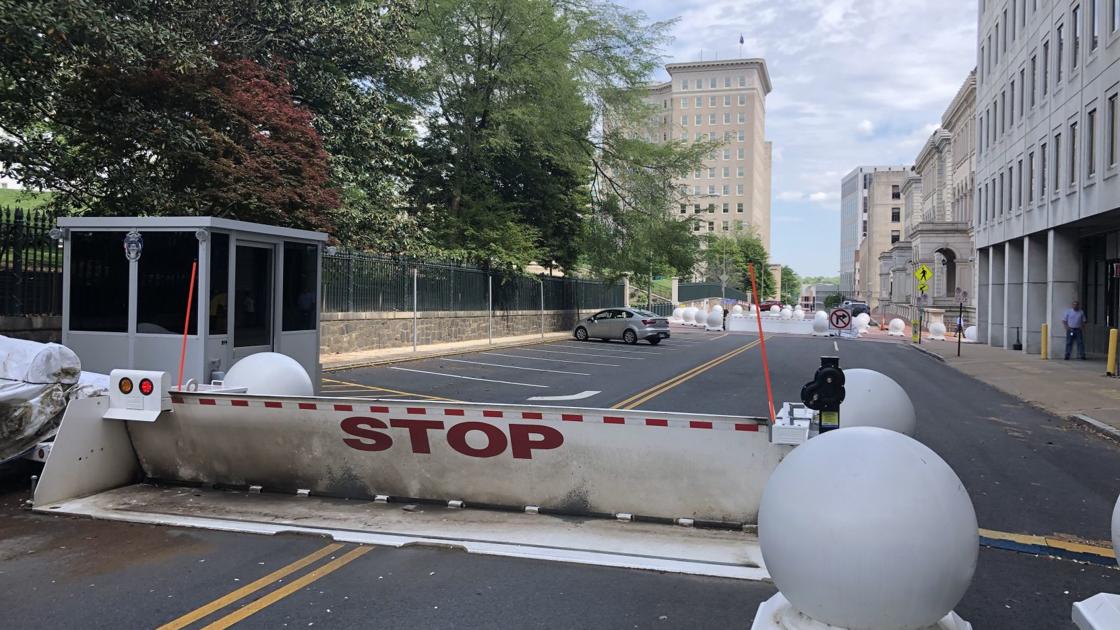 UPDATED WITH VIDEO: Police: Sen. Amanda Chase berated officer who wouldn't let her park in secure area at Capitol
"Police records obtained by the RTD say Chase, R-Chesterfield, became "very rude and irate" when the officer told the senator she could not park her Lexus in the Bank Street pedestrian plaza between the Capitol and the Pocahontas Building, where legislators' offices are located." 
"The report says Chase told the officer she would not move her vehicle "unless you let the f—ing barricades down to let me in," caused traffic to back up, and made a disparaging comment about Senate Clerk Susan Clarke Schaar." – @gmoomaw 
The Senator was told she could not park there without permission, but Chase became angry and refused to move.
"She then proceeds to say 'Do you know who I am?', 'I'm Senator Chase!', 'Don't you see it on my license plate!?', 'but I guess you don't care!'," Berryman wrote. – RTD 
Chase also insulted a member of the Senate staff, according to Capitol Police.
"She also stated that 'Madame Clerk, Miss Piggy gets to park her fat ass up front,'" Berryman wrote. – @gmoomaw 
Chase was removed by the Chesterfield GOP for supporting a candidate that is too far to the right for the Republicans in Chesterfield google.com/amp/s/www.nbc1…
Chase is running against Democrat @pohlforvirginia tomorrow. Amanda Pohl is a social worker who wants to provide quality, affordable healthcare to all of Virginians. Pohl wants to fully fund public schools and require that everyone receive a background check before purchasing a gun.
Chase will tell you that Pohl is a socialist, but that is just her technique to scare Republicans into voting for her. In fact, Pohl is a Democrat who will better represent the people of this district. This is a race with so much on the line for Virginia politics. 
Chesterfield, Colonial Heights, and Amelia – you deserve better representation than Amanda Chase. Vote for Amanda Pohl on Tuesday, to send a message that Chase's values of hate and hypocrisy do not reflect those of SD11.