Advertisement

He might not care about Americans getting sick and/or dying from COVID-19, but one thing we all know about Donald Trump is that he most certainly *does* care about his approval ratings. Which is why new polling numbers from Navigator/Global Strategy Group and Fox News must have Donald Trump feeling increasingly nervous right now. Here are a few highlights:
First off, Trump's losing to Joe Biden by 9 points, and between 8 and 10 points to the Democratic ticket (e.g., Biden-Warren is leading Trump-Pence by a 52%-42% margin).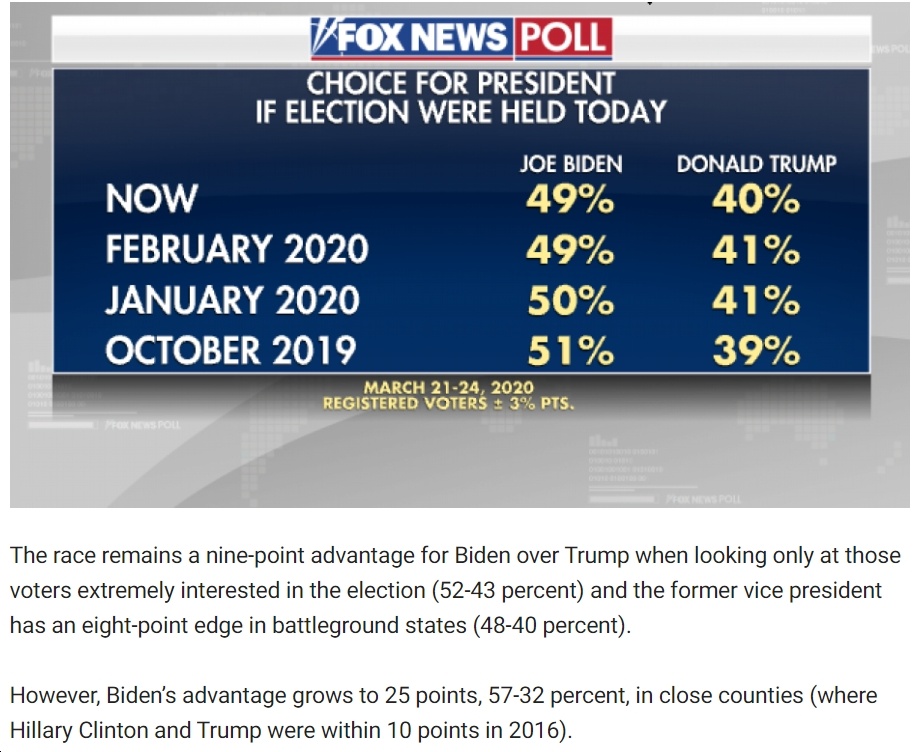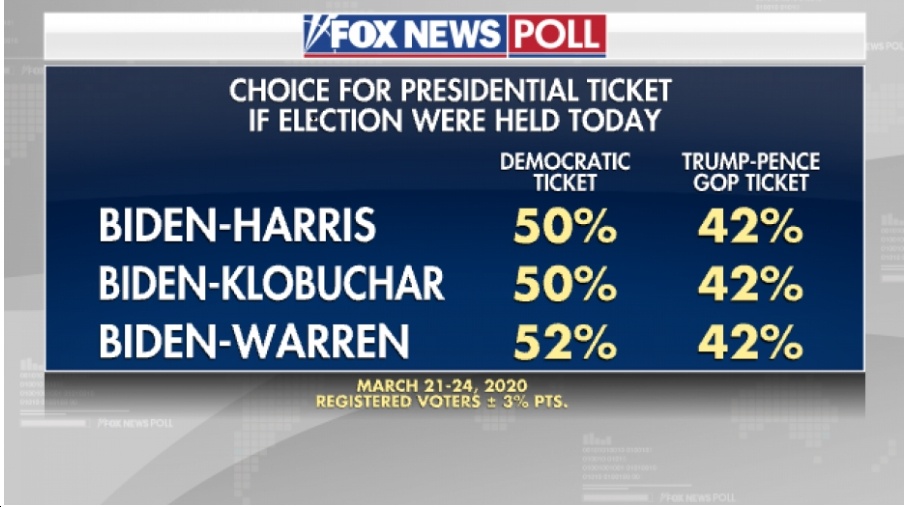 Slightly more Americans now disapprove than approve of Trump's handling of the COVID-19 pandemic. That's a big shift from a few days ago, when Trump as +10 points on this metric.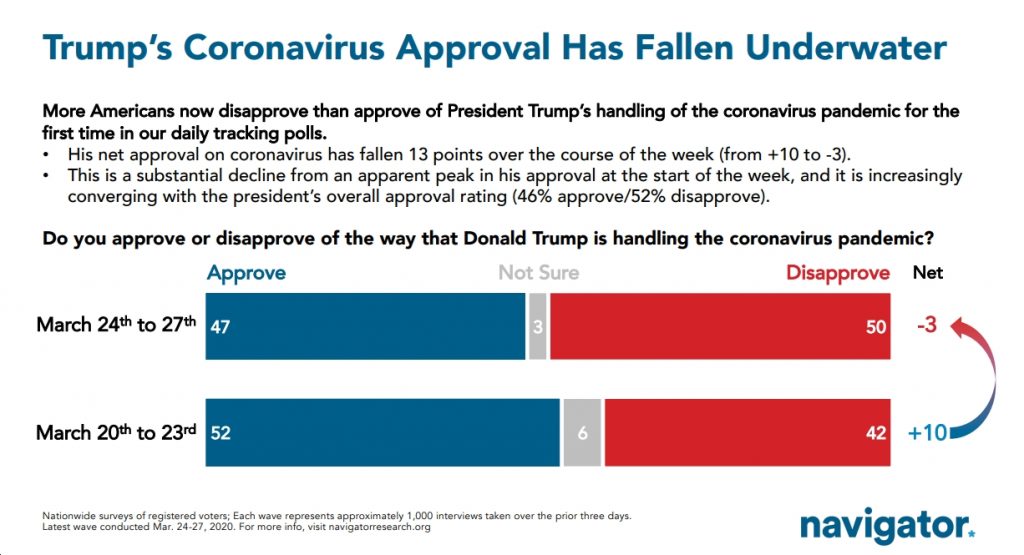 For good reason, significantly more Americans trust state and local governments  – whether Gov. Cuomo, Gov. Northam, the mayor or County Board Chair of your locality, etc. – more than they trust Trump. What's amazing is that *anyone* trusts Trump, including 13% of Democrats (WTF?). Still…not good news for the Orange Excrescence.
Views on the economy are worsening – now 70% say it's "Not so good/Poor", compared to 62% "Excellent/Good" back in January – which also can't possibly be good news for Trump, given that the strong economy he inherited from President Obama was one of the main things – along with asymmetrical "negative partisanship," of course – holding his poll numbers up the past three years…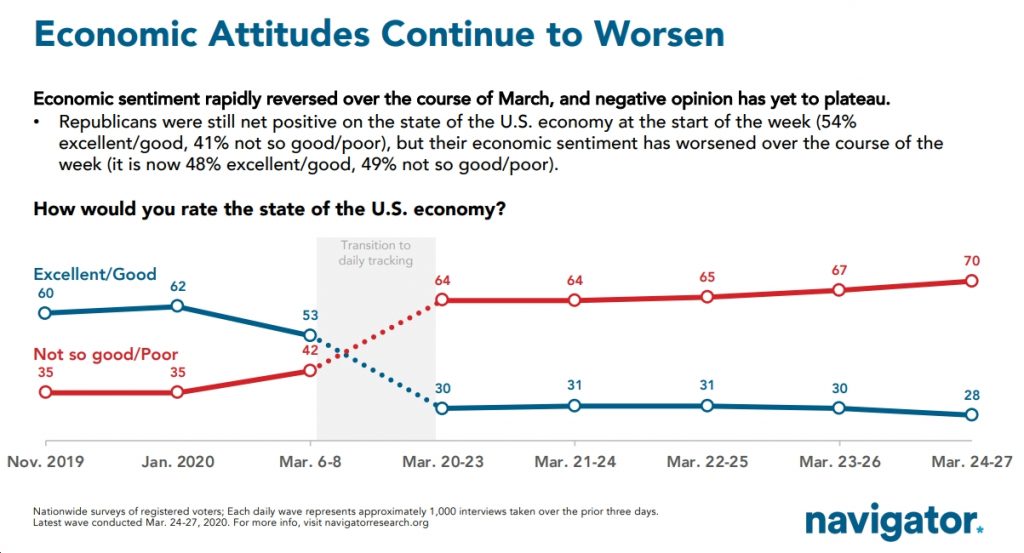 Also, check out how badly out-of-step is with the vast majority of the American people when it comes to social distancing and other measures to fight the Coronavirus pandemic.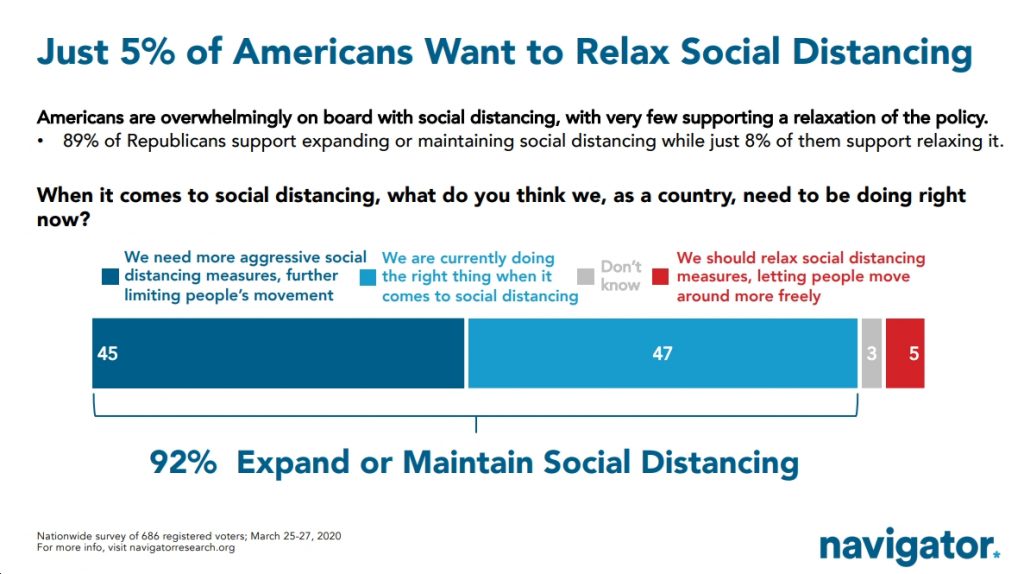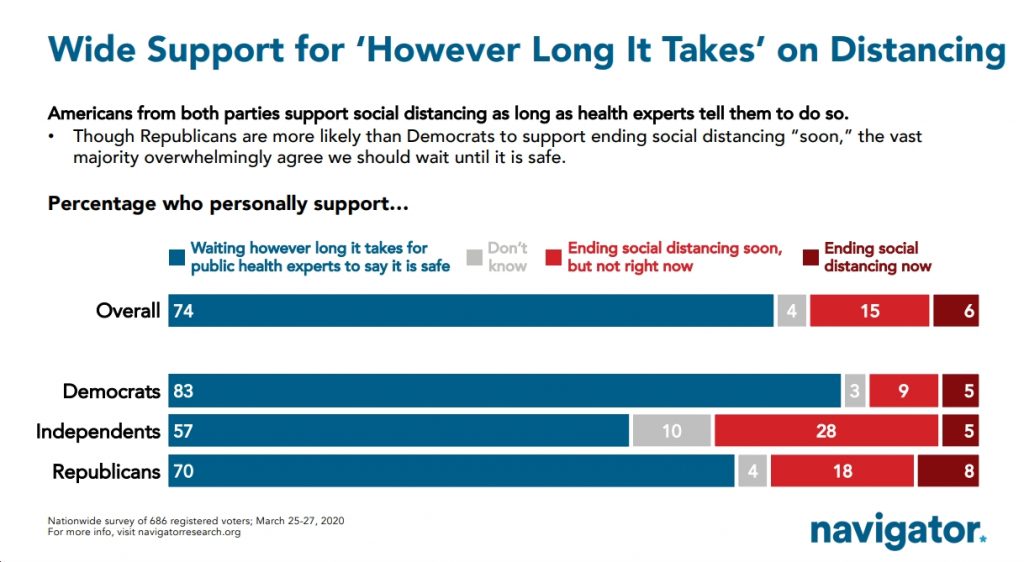 So…bottom line, despite a small uptick in Trump's approval ratings recently due to the "Rally Around the Flag" effect, overall Trump can't be pleased with these polling number – especially since they could get a lot worse in coming weeks/months.
There's no paywall on Blue Virginia, and we definitely want to keep it that way! If you want to help support our work, you can donate here - thanks!
Also, you can
sign up for our weekly email list here
.