Advertisement

See below for several tweets and screenshots, which discuss:
This ranking of how hard it is to vote in every state. In general, there appears to be a pretty strong, positive correlation between rankings and partisan control, in that "blue" states generally tend to be the easiest in which to vote, "red" states the hardest. A few exceptions include New Hampshire (#45, despite being fairly "blue"), North Dakota (#8, despite being solid "red"), Utah (#3, despite being solid "red"). As for Virginia, we are the 12th-easiest state in which to vote, up from #49 in 2016, when Republicans still controlled the General Assembly. As always, elections have consequences…in this case, Democrats improving our democracy by making it easier for people to cast a ballot.
Virginians have been voting early in droves this election, with Virginia leading the nation a few weeks ago and with nearly 1.4 million having voted early so far…about 34% of TOTAL 2016 voter turnout with two weeks left to go of early voting. Of course, this is related to several factors, including the COVID-19 pandemic, the burning desire by many voters to get Trump out of office (and by many other voters to KEEP him in office, sad to say), as well as Virginia making it easier to vote early.
Also note that Virginia is behind only Texas (43.2%), Vermont (42.7%) and Georgia (34.5%) in terms of total votes cast as a percent of 2016 total turnout. Interestingly, Texas is ranked as the *hardest* state in the country in which to vote, while Georgia is the second-hardest and Vermont is the 9th-easiest. So clearly, there is NOT a perfect correlation between ease of voting and percentage of early voting. For instance, New York's early voting doesn't start until October 24, yet overall the state's ranked pretty high (#17) in overall ease of voting. And Oregon is at just 0.7% early voting so far, yet this state – which conducts its elections by mail – is ranked #1 in terms of ease of voting. So you have to look at the entire picture, but still…great to see the progress we've made in Virginia on voting, and a wide variety of other areas, since Democrats took charge of the state legislature in January 2018!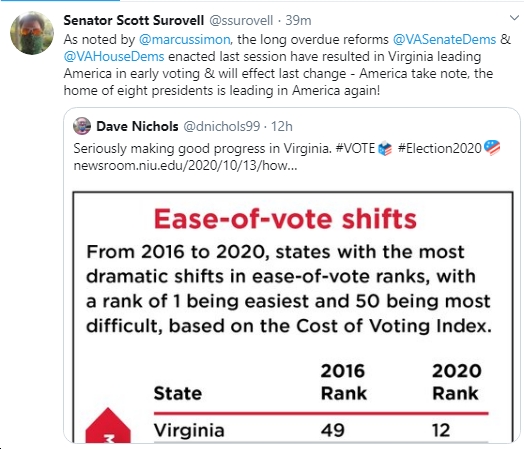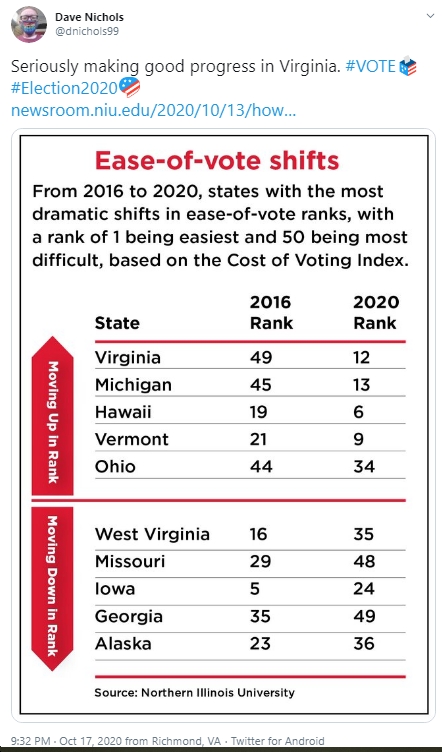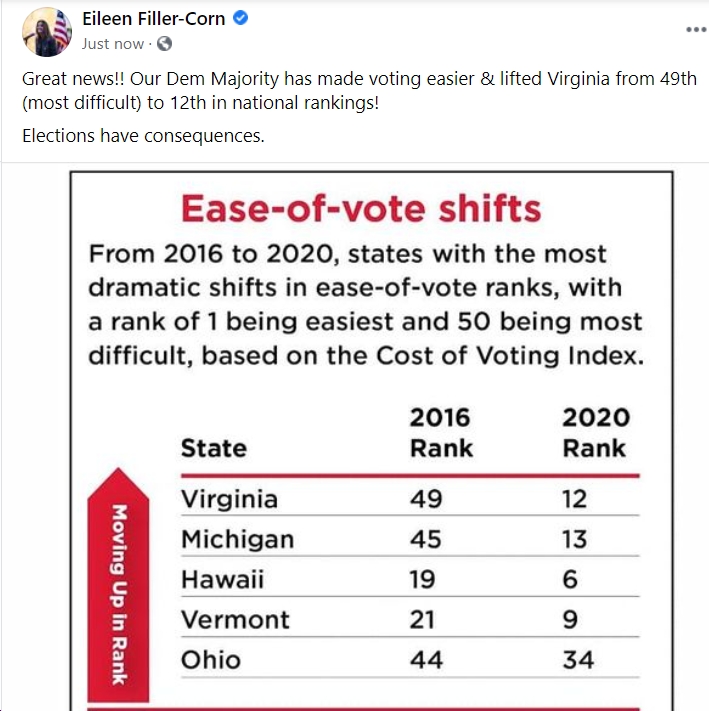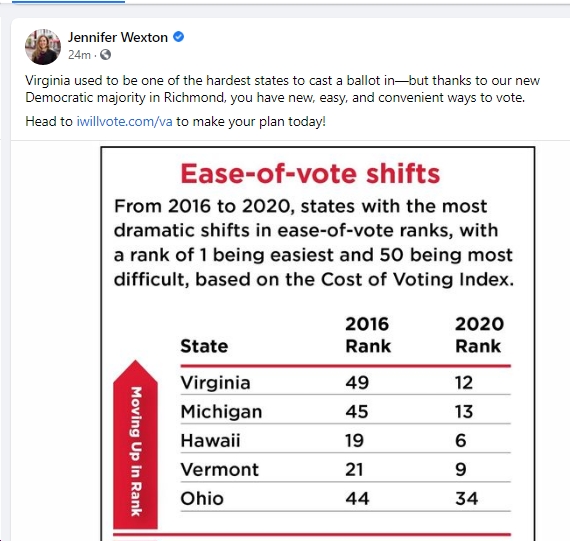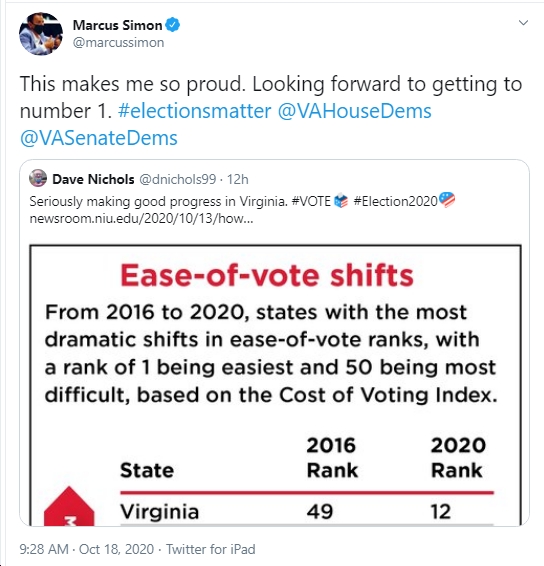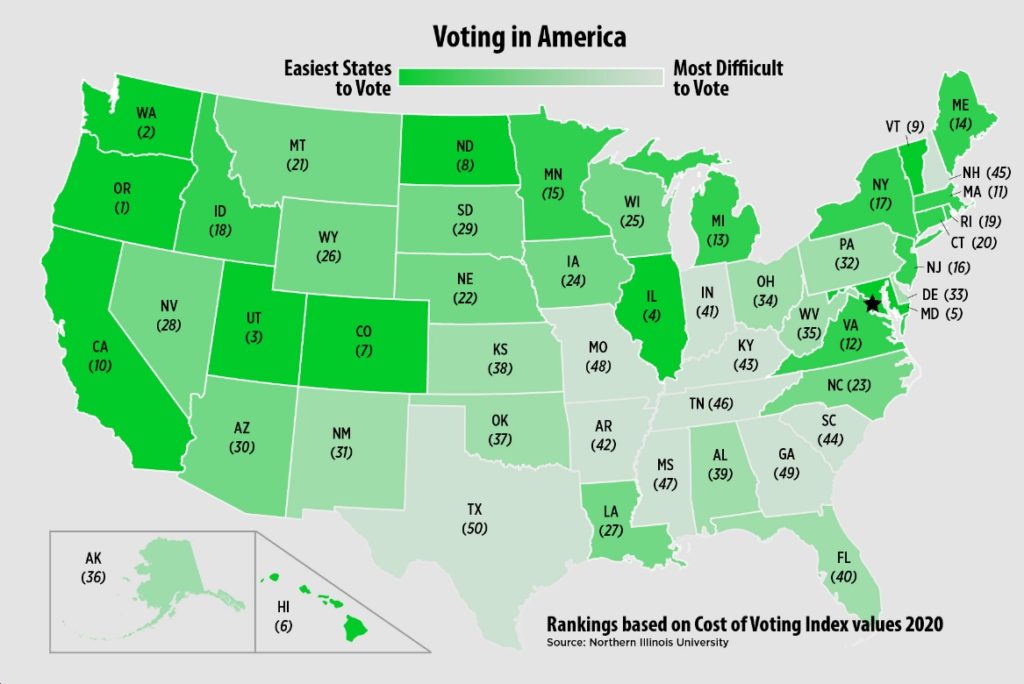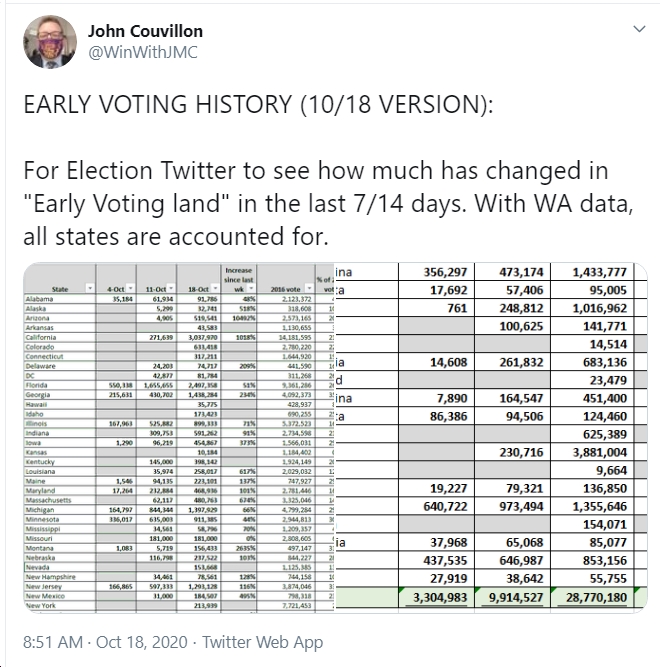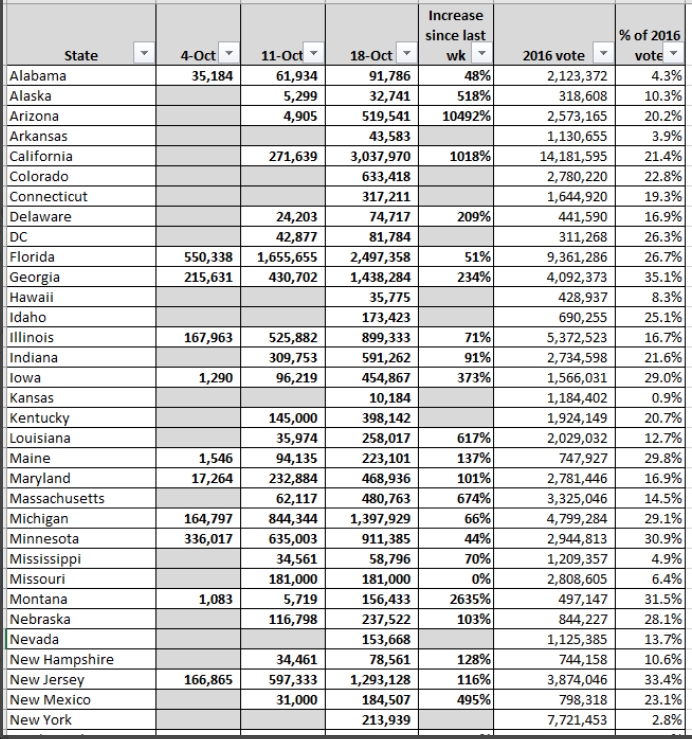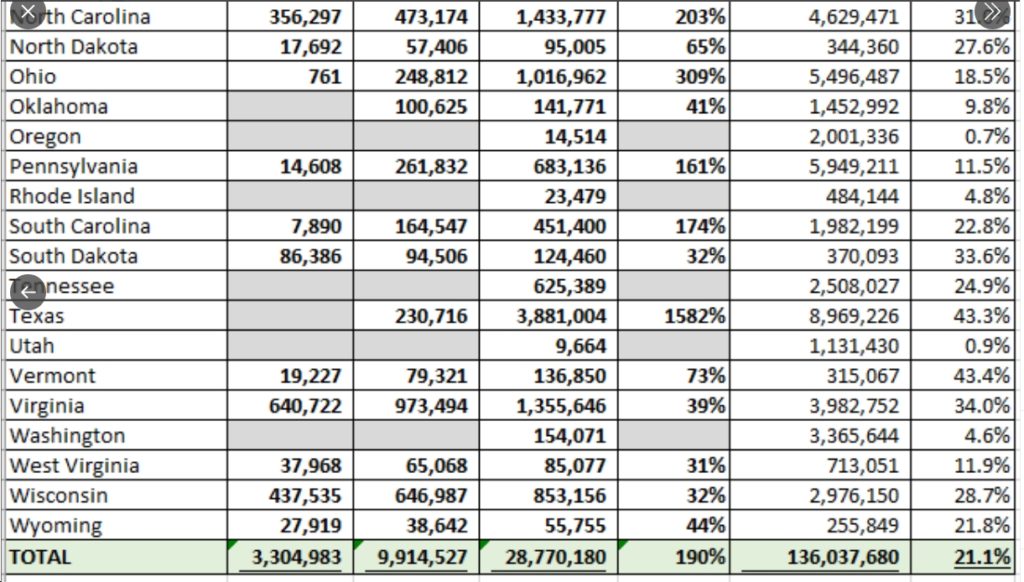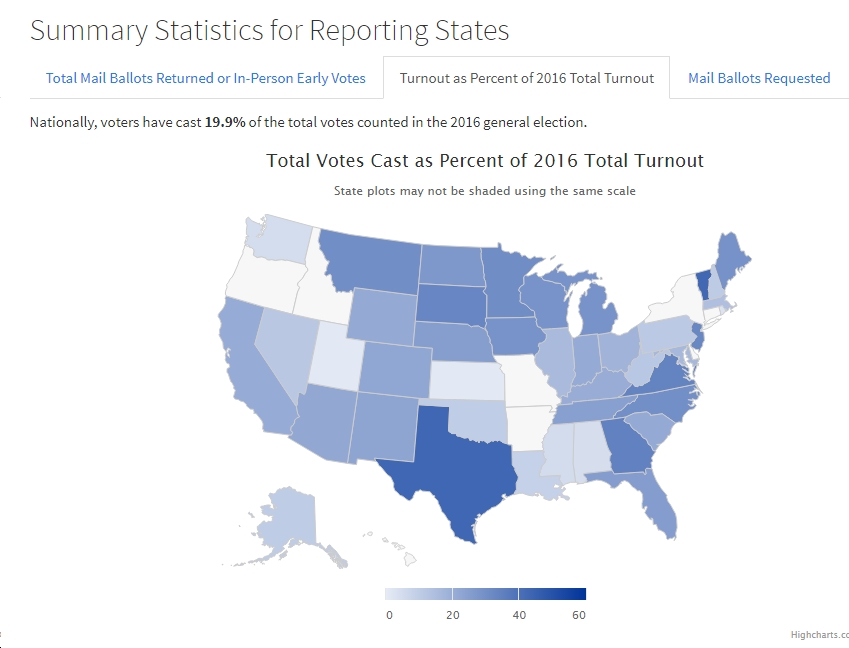 There's no paywall on Blue Virginia, and we definitely want to keep it that way! If you want to help support our work, you can donate here - thanks!
Also, you can
sign up for our weekly email list here
.