See below for video and updates from tonight's Democratic rally with President Biden in Arlington…with less than a week until the 2021 Virginia election. Go Dems!
Don't miss President @JoeBiden and @TerryMcAuliffe campaign in Arlington a week before Election Day. Virginia, let's go win this thing! https://t.co/JzOk9qukxa

— Jaime Harrison, DNC Chair (@harrisonjaime) October 26, 2021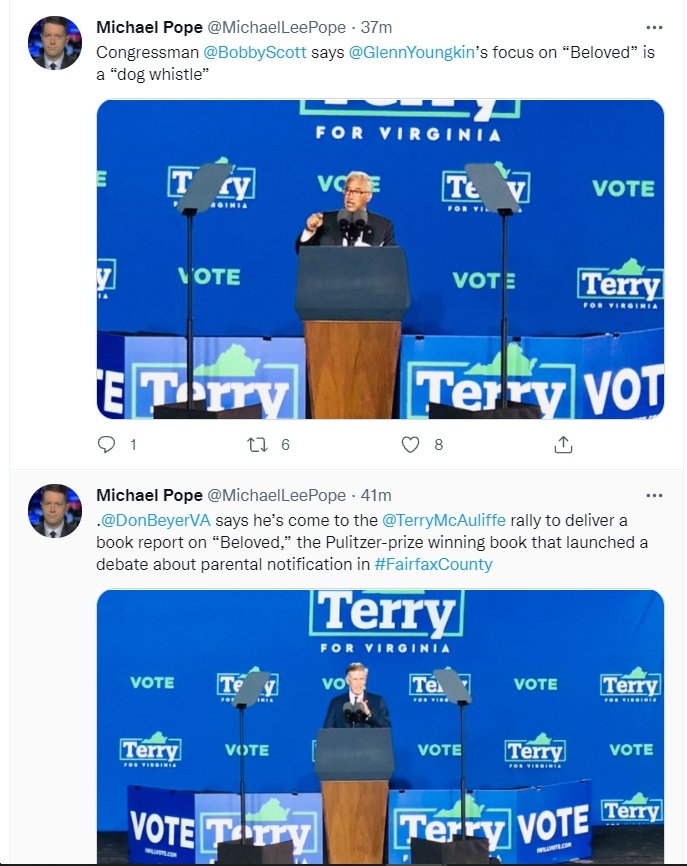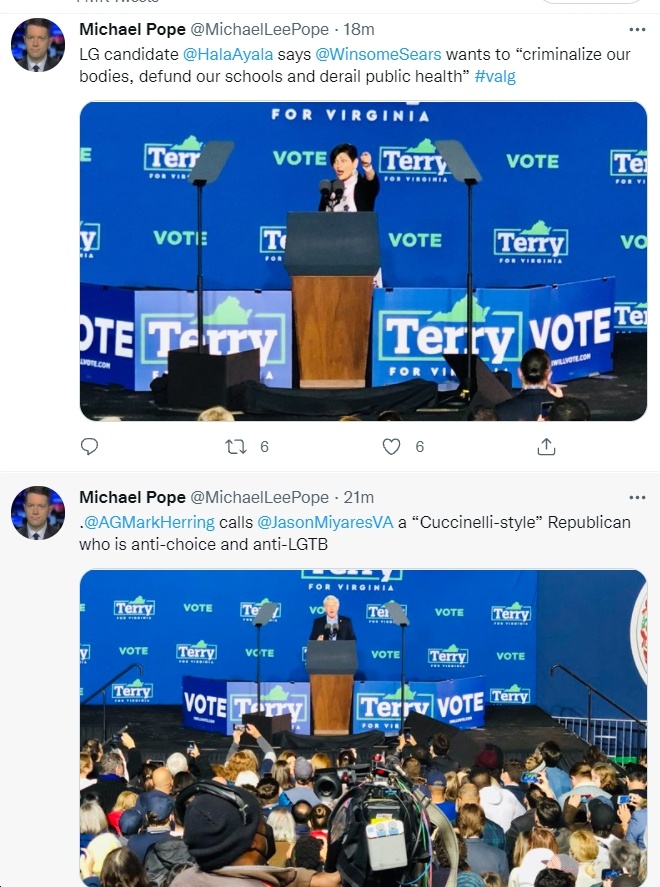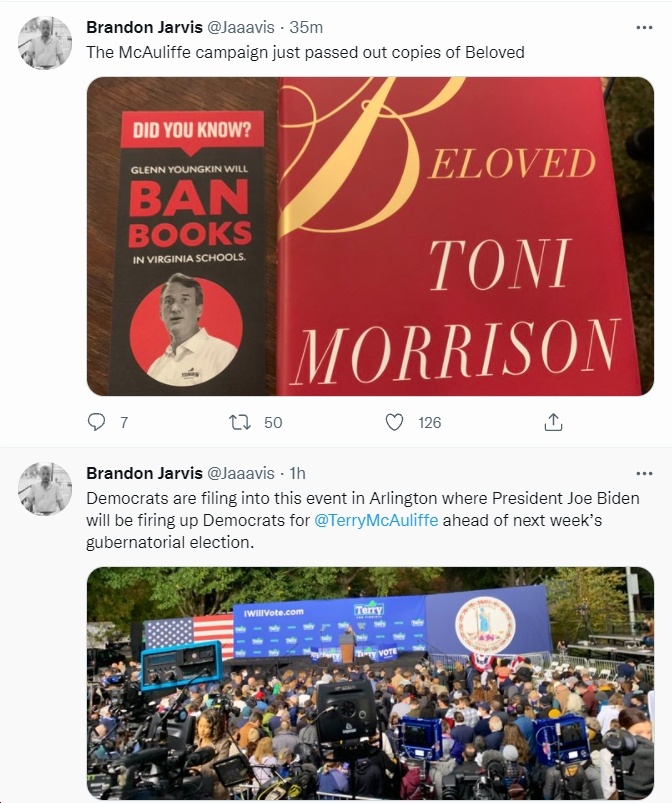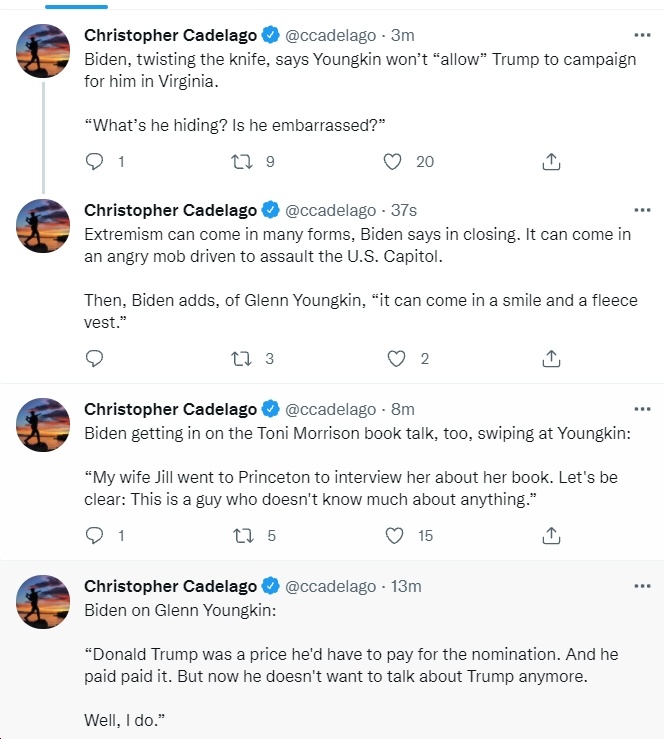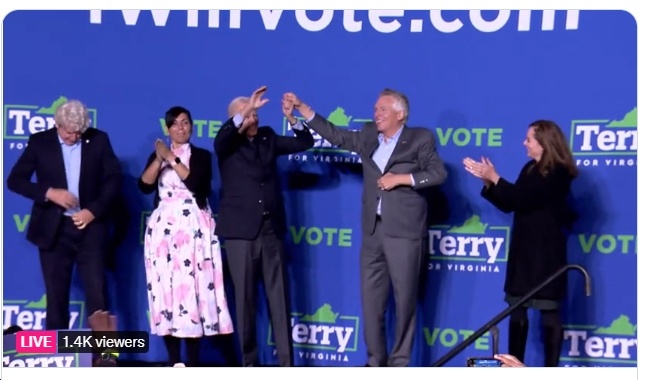 From the "pool report" (reporter Todd Gilman)
[McAuliffe] hits Youngkin for vowing to ban books by Toni Morrison, "one of America's most famous authors, the winner of the Presidential Medal of Freedom, the winner of the Nobel Prize."
"Glenn Youngkin is promoting banning books by one of America's most prominent black authors. Just the fact that he is even discussing this brings shame here in the Commonwealth of Virginia…. This is his closing message."
"He campaigns on radio shows with supporters of neo-Nazi groups." The choice, he said, is between "a path that promotes conspiracies, hate and division or a path focused on lifting up every single Virginian."
"The other day, he denied that humans contribute to climate change… I will work with anyone at any time, including reasonable Republicans. But make no mistake: Glenn Youngkin is not a reasonable Republican. and it's not just banning books and election conspiracy theories."
Youngkin "has already brought Donald Trump's anti-science agenda to Virginia" vowing that on day one, "all masks are off and no vaccine requirements for our teachers. Folks, this is deadly."
And on abortion: "women will die from unsafe illegal abortions here in Virginia" if Youngkin wins.