As the 2022 Virginia General Assembly gears up for its new session, starting tomorrow, a new poll is out, by the the L. Douglas Wilder School of  Government and Public Affairs at Virginia Commonwealth University, looking at Virginians' views on top priorities (the economy, education, COVID), their thoughts on education and on the redistricting commission. See below for highlights:
53% of Virginia adults either don't know, refused, or said "other" when asked what they want the Virginia General Assembly to focus on. 21% says "economy"; 12% said "education"; 11% said "Coronavirus"; 3% said "Women's Reproductive Rights."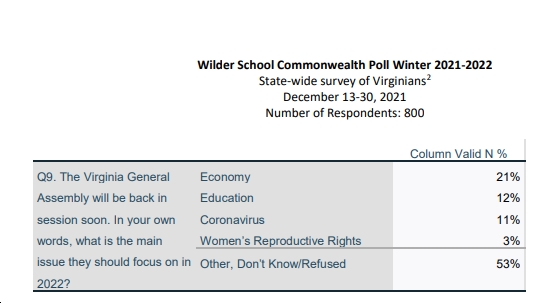 On education, 71% of Virginians say that "some combination" of parents, teachers and school boards should have the "biggest say in what students are taught."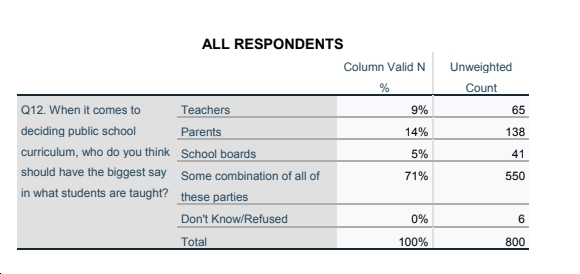 Most Virginia adults say they've heard "a lot" or "some" about "critical race theory." By a 2:1 margin, Virginia adults correctly state that "CRT" is *not* "taught as part of the approved curriculum in K-12 public schools in Virginia." And by a 40%-28% margin, Virginia adults don't want "CRT" taught in the K-12 public schools.
By a 52%-34% margin, Virginia adults want to increase the number of charter schools.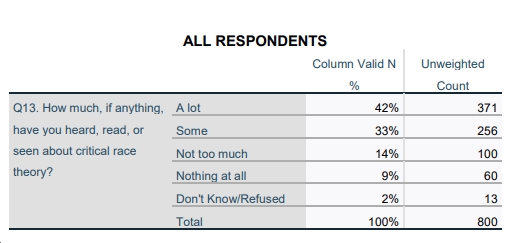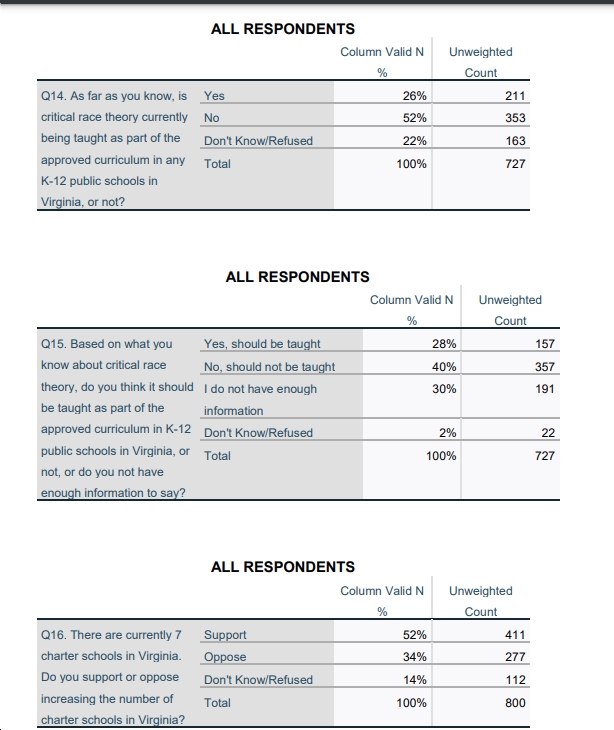 54% of Virginia adults say they are aware of the bipartisan redistricting commission, while 45% are not aware. 44% blame the makeup of the commission for its failure to draw maps, while 23% blame "Republicans in the state government" and 17% blame "Democrats in the state government."