It will forever be astounding – and enraging – that broad swaths of the political media (particularly the WaPo's lazy/incompetent/abysmally bad Virginia political "journalists") fell for this guy's "sweater vest"/"suburban basketball dad" shtick. It also will forever be astounding that any voters fell for it, but…refer back to the first point. Anyway, here we are, and it sucks, but we can at least hobble Youngkin by making sure that Democrats control the General Assembly next year and that Youngkin NEVER gets a governing "trifecta!"  With that, here's the latest on this slimeball, who is definitely in the right party – the one led by arguably the most blatantly corrupt person in U.S. history, Donald J. Trump:
In January 2020, Glenn Youngkin, now the Republican governor of Virginia, got some welcome news. A complex corporate transaction had gone through at the Carlyle Group, the powerful private equity company that Youngkin led as co-chief executive. Under the deal, approved by the Carlyle board and code-named "Project Phoenix," he began receiving $8.5 million worth of Carlyle stock, tax-free, according to court documents. 
[…]
Meanwhile, the Carlyle insiders who received the payouts escaped a tax bill that would have exceeded $1 billion, according to the complaint, which accuses Rubenstein, Youngkin and other Carlyle officials of lining their own pockets at the expense of people like police officers and firefighters.  
"The kind of impunity that Carlyle's control group acted with is shocking and unacceptable," lawyers for the Pittsburgh pension fund said in their complaint.
"The beneficiaries of the city of Pittsburgh Comprehensive Municipal Pension Trust Fund are municipal fire and police personnel serving the city of Pittsburgh. Many are first responders putting their lives on the line every day. They depend on the integrity of the financial markets to provide for their retirement." 
BREAKING: Gov. Youngkin accused of lining his own pockets at the expense of police officers and firefighters!https://t.co/GggZbTXI6c

— Virginia Democrats (@vademocrats) August 11, 2022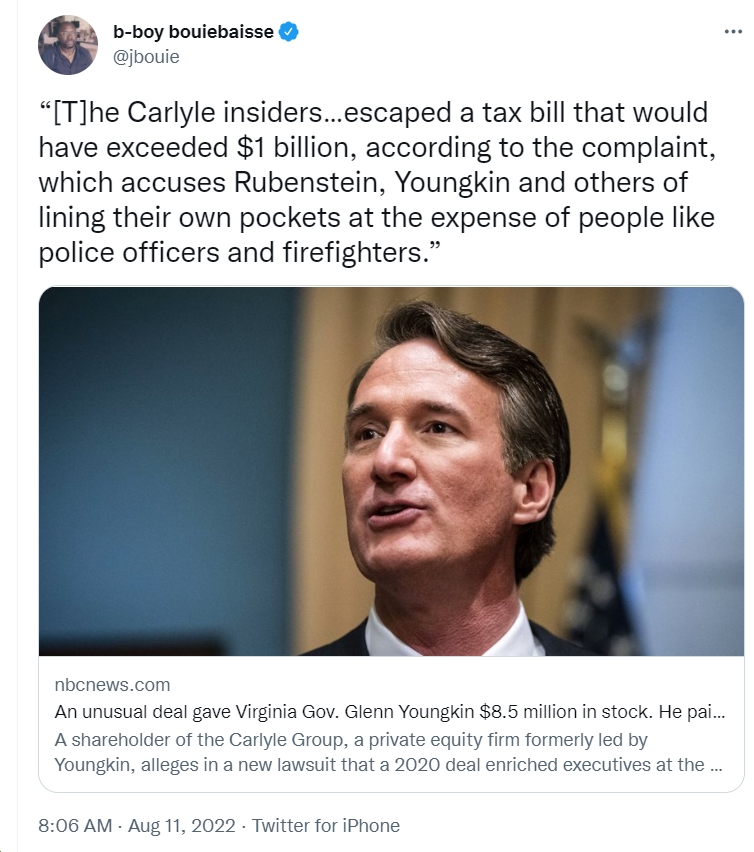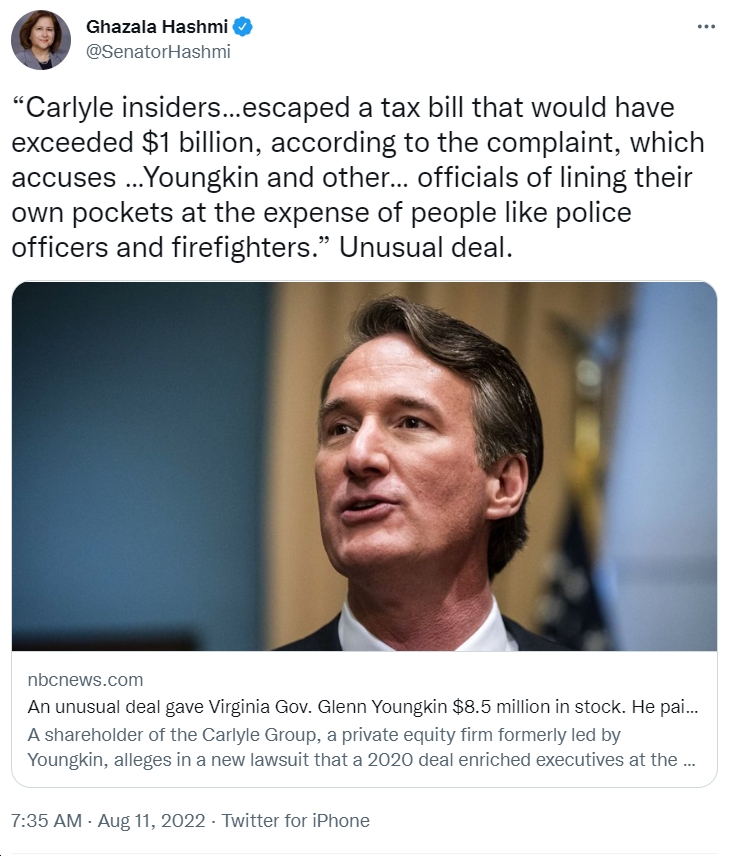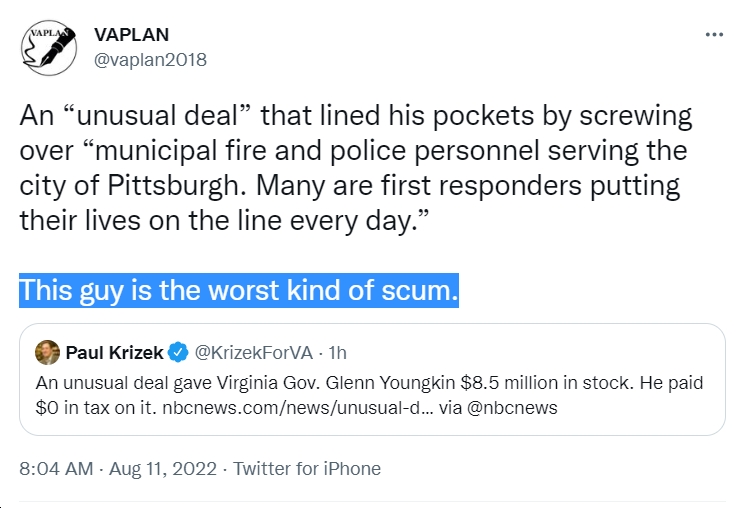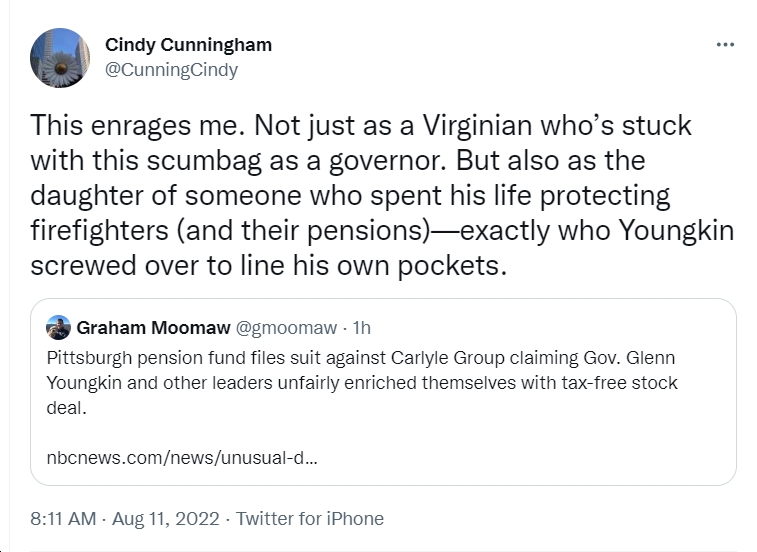 Paying no taxes teachers & first responders expense – Gov paid $0 taxes on $8M of income at the expense of police/firefighters & avoids $75K/yr in real estate taxes on his Fairfax County home – enough to fund an entire teacher – no wonder many Americans think the system is rigged https://t.co/L8LBocR3xI

— 🇺🇦Senator Scott Surovell 🇺🇦 (@ssurovell) August 11, 2022